Joined

Apr 3, 2007
Messages

884
Reaction score

0
I tried
this
a couple months back and got some pretty good results so I thought I'd try it again. If anything else I learned I needed to get some dark pants so now I have some for this go around. I actually now have two pair thanks to
SoCal
:thankyou: The problem I have today is that I'm still color-stupid. Please help. Vote and provide comments if you know of something else you've seen me wear and think would look better.
Setting
: Holiday cocktail party at a casino (I'm not expecting it to be very holiday-y).
Parameters
: Navy EG Bedford with either MJK trousers (shown) or the metallic-cotton Tim Hamilton pants seen
here
. Will probably wear black JV Mercer boots but also have options with some black J&M's, patent navy OC's, dark brown Alden wingtips or the Alden Indy in a light brown. Basically everything found
here
. How bad of an idea is brown shoes with black pants?
Options
(this is what you're voting on): 1) TYLHO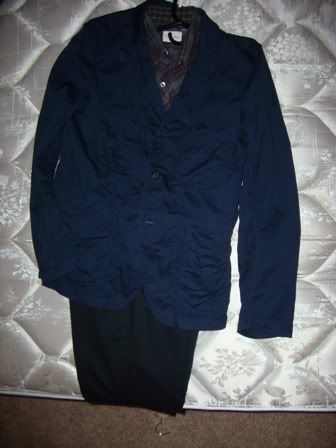 2) EG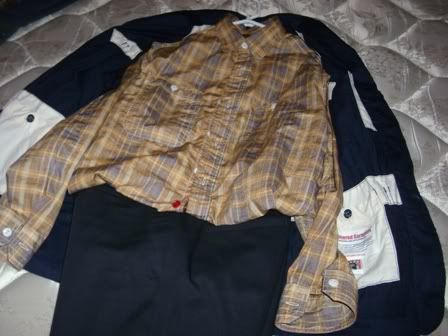 3) TFH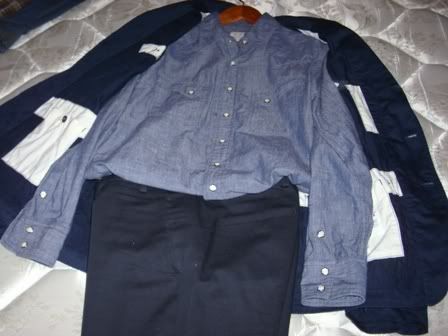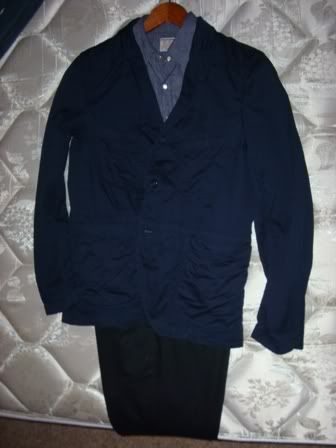 4) LD
5) RRL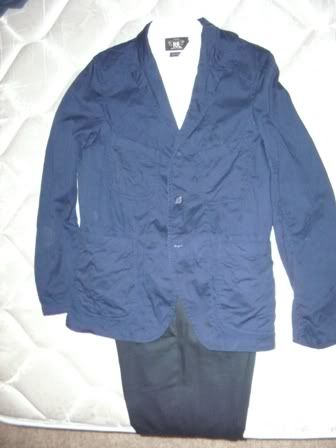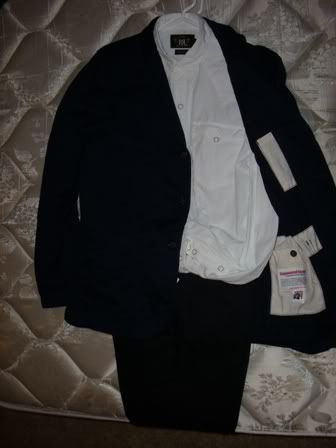 6) el cheapo - it's not shiny like it looks in the pic and I'm told it's a blue-green mix
7) MJK green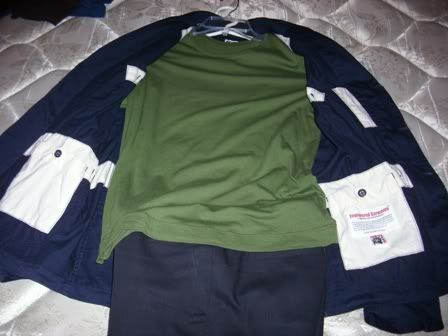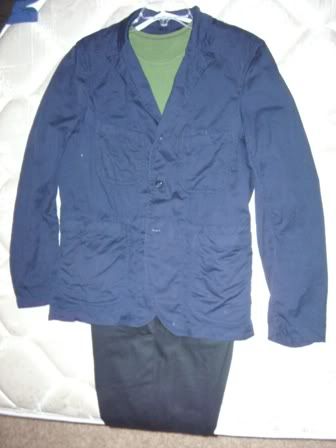 8) MJK brown
9) LNA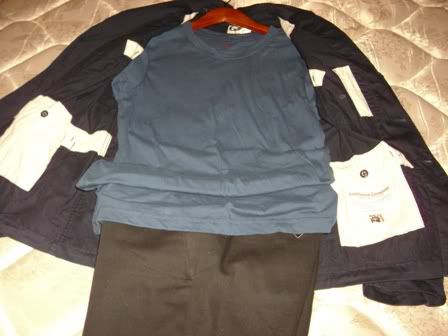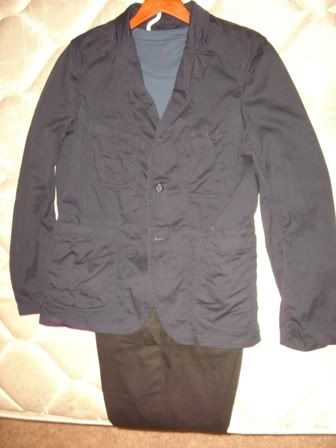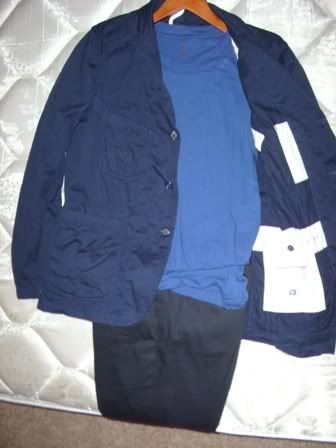 10) Something else you've seen me wear and will provide specifics in a comment below! Ignore the background, that's just my bed during sheet-wash day and try not to suggest I wear a tie because I don't have any I like and I don't think it's necessary. I just need help making the colors work. As
bluemagic
would say:
. Thanks.