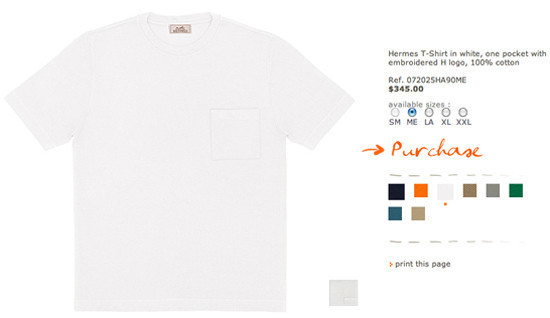 The Life Files has brought to our attention a new, fabulous fashion piece: the $345 white t-shirt.
To which we say: huh?
We've previously pondered the phenomenon of astronomically-priced plain white tees, wondering which ones are worth the bucks and which are not. And considering a classic Hanes tee can be yours for $10 (and that's for a three-pack!), we're guessing that it's the Hermès logo on the pocket that costs around $340.
Yep, that sounds about right. On so many levels.
Three-packs available for $1,000. We kid, we kid.
http://www.huffingtonpost.com/2011/0..._n_870930.html