Joined

May 18, 2009
Messages

4,590
Reaction score

106
This is absolutely exquisite! Tartan Harris Tweed is very, very rare, and when done well--as here--is among some of the most beautiful tweed you'll ever see. This jacket is most definitely one of the loveliest and rarest Harris Tweeds I've seen; its closest rival was an absolutely stunning hacking jacket in Macleod tartan made by Bookster. It is, of course, an authentic Scottish tartan, but one that is beautifully subdued; a lovely lichen green and summer dusk blue as the base colours, with cream and peat black checking, overlaid with a subtle and complementary berry red window-pane overcheck. The colours are all lovely and subtle, and a testament to the natural plant dyes that they clearly originated from.
The cut and construction of the jacket do full justice to the tweed. Made by Dunn & Co.--a company that is almost synonymous in Britain and with American academics of a certain age with solid, robust, Harris Tweed jackets--in Great Britain, this jacket is cut as a British hacking jacket, with a three button front, a high equestrian collar, two front hacking pockets, twin vents, and single button cuffs. The pattern matching on the pockets and pocket flaps and the surrounding tweed is wonderful.
It is half-canvassed, and fully lined. It is also in absolutely
excellent
condition; this was either never worn, or worn very, very sparingly indeed. Even the locker loop appears pristine--and that's usually the first area to show wear.
This is a really beautiful and rare jacket--a true Grail find!
Asking just $75, or offer, boxed and shipped in the USA.

Measurements:
Chest: 19 1/2
Sleeve: 26 (+2)
Shoulder: 18
Length: 30 3/4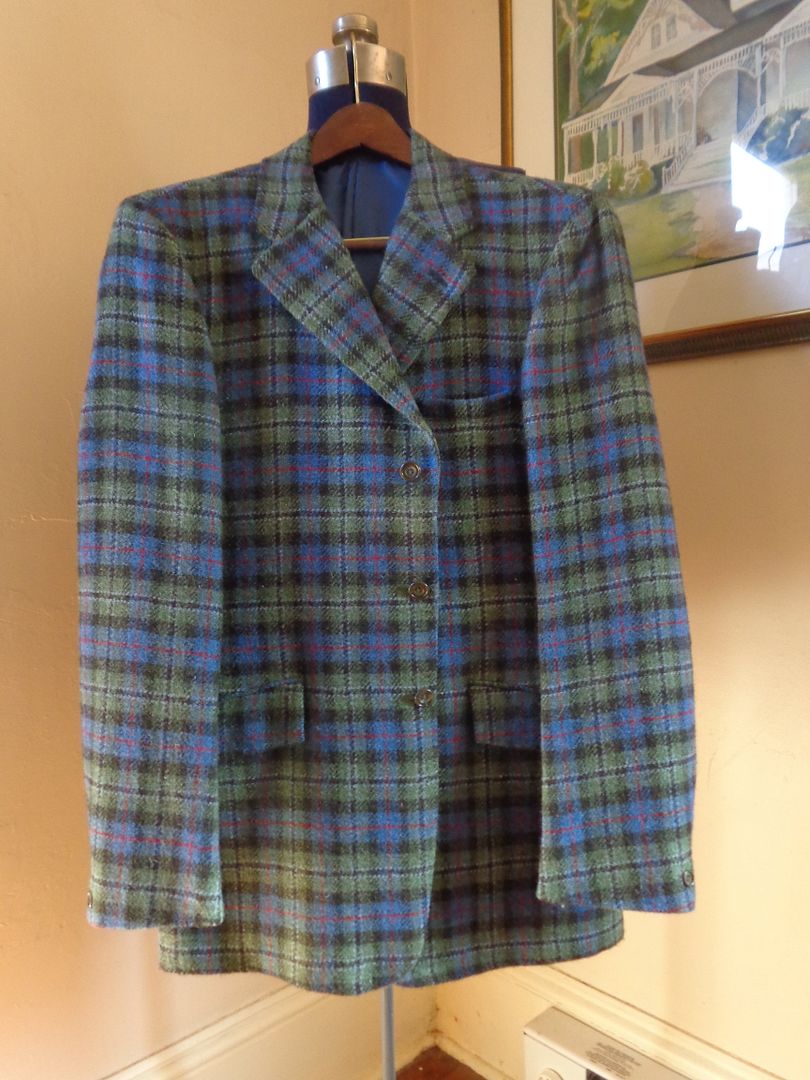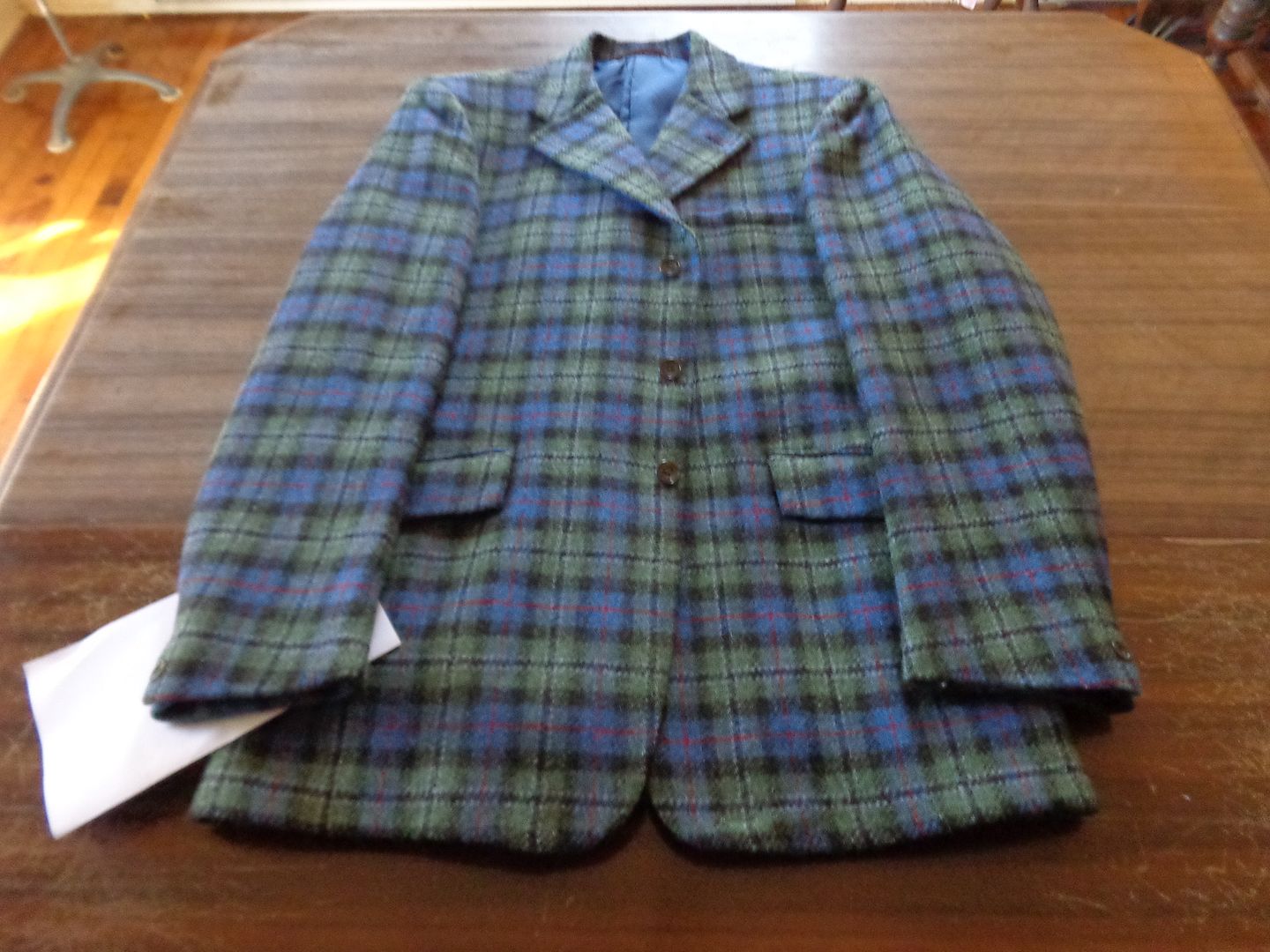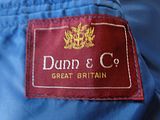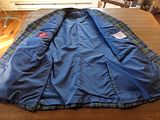 Last edited: