Joined

Jun 22, 2007
Messages

10,770
Reaction score

228
As you might have noticed, Men's Clothing does a WAYWT contest each friday. This week's theme is "MC does SW&D" (see below), leading to controversy and general facepalm in the thread on said topic. It has been suggested by many, and I think it's a good idea, to do the opposite - "SW&D does MC". But no one made the thread, so I will.
HERE ARE THE RULES.

1. This is super short notice, so if you can't put together a suit fit by tomorrow, no problem: just use any MC-related fit you may have posted in the past.
2. Alternatively, nominate someone else's fit that they may have posted in the past 6 months or so.
3. PM me the fit and whose it is if it isn't yours.
4. I will make a thread tomorrow.
5. You will vote. MC will probably also vote.
We shouldn't have a problem getting to 10+ people here. I will enter, Aeglus, Nicelynice, Kelvin, Tonio and others have all got fits that will work. But if you haven't posted something MCish in the past, I for one would be interested to see a Willy Cheesesteak MC fit. So make it happen.
OG thread:
Originally Posted by

SpooPoker
Got your business look down...
...but your casual look is str8 wack?



Then it might be time to step up your game for next Friday's challenge:

Men's Clothing does Street Wear & Denim

Put those dad jeans & Asics away, 'cuz we're inviting the SW&D crowd to judge your look as well.


Don't wear jeans on Friday? No problem. We understand you've got meetings & clients to impress, lead a workshop...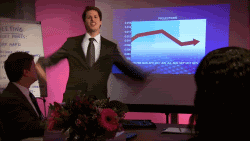 So take a picture any time - on the weekend, during the week, doesn't matter - just poast on Friday.

...and do SW&D like a boss.