Joined

Apr 22, 2006
Messages

3,437
Reaction score

83
Figured I might as well let the other thread die as most of the title description has already been sold.everything must go, i need some cash.
paypal only, sorry. prices include shipping in the USA everywhere else it will be a bit more, sorry, for everywhere but canada (global priority) it will have to be EMS as i've been fucked over in the past. if you are a troll and don't have a confirmed paypal address, don't bother, sorry.
IF PM's DON'T WORK, EMAIL ME AT THE ADDRESS BELOW!
paypal id:
[email protected]
i've done business on supermarket before, tangerine and digital_denim comes to mind, but also have bought from rockn' and snugglepony. first come first serve. if you're sketched out, check my ebay feedback under the username triggerkid
APC French F-2 jacket with lining.
lining is removable, so you can wear this jacket all year round. VERY gently worn by me once or twice, don't think the original owner wore it more than a handful of times as well. Any spots are due to the flash and not on the coat.
$280 shipped(item is pretty heavy) size XS pit to pit: 18.5" shoulder to shoulder: 17.5" shoulder to sleeve: 24" total length: 28.5"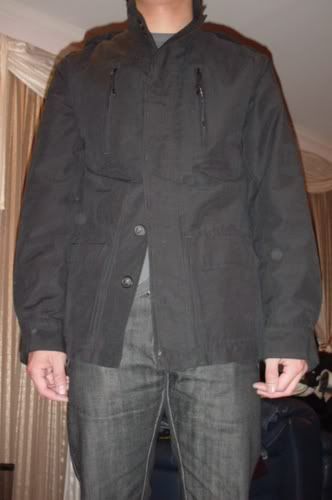 IDIOM PILOT JACKET SZ M. (i have 2 of these) $200 shipped Size: M Armpit to armpit 58 cm Armpit to cuff 57 cm Collar to hem 68 cm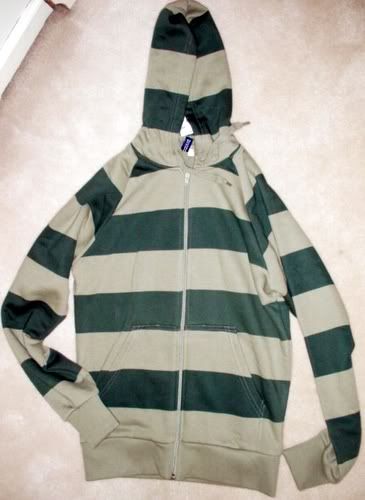 H&M striped sweatshirt size XS BNWT $50 shipped Pit to Pit: 17" (44cm) Pit to Sleeve: 21" (53cm) Total Length (Back collar to Bottom hem) 25.25" (64.5cm) selling some shit for my brother. These are both one wash gently worn, never washed besides factory one wash.
ACTUAL MEASUREMENTS COMING SOON.
SUGARCANE OKINAWA's MUD DYED sz 34 RED TAB INTACT! $210 shipped
measurements 34" waist 11" rise 8.5" hem 36" inseam 11.5" thigh HINOYA X BURGUS PLUS 750 sz 34 RED TAB INTACT! $200 shipped
http://www.rakuten.co.jp/hinoya/119698/265699/
16.5" waist 12" rise 9" hem 34.5" inseam NANDOxNANDO sz 31. My brother got these about a month ago. He barely wore them, and there is no wear on the outside, but some signs of wear inside and on the cuffs. I'm trying desperately to get better pics, bear with me. asking
$315. measurements 15.5" waist 8.5" hem 10.5" rise 36" inseam.