Made by Crockett & Jones for Brooks Bros Peal & Co Burgundy Shell Cordovan Cap Toe Boots.
Tagged size US 9.5D - Grail boots - these bad boys are sick - I am only selling as I purchased the same pair in 10 which fit me better..
Retail ~$1k
http://www.brooksbrothers.com/IWCatProductPage.process?Merchant_Id=1&Section_Id=523&Parent_Id=522&Product_Id=1481969&default_color=Brown&CMP=AFC-NU4859254343&cmp=AFC_CJ_ShopStyle.com_Brooks+Brothers+Product+Catalog
]
Brand new with box and dustbags - there is an "X" through each of BB logos on the insoles. This is to prevent return to a retail store as I believe these were originally purchased at DC. There is some shopwear as well from being tried on / handled. Very minor and nothing that wouldn't happen within 10-15 minutes of actual use. I have tried to capture all in the pics.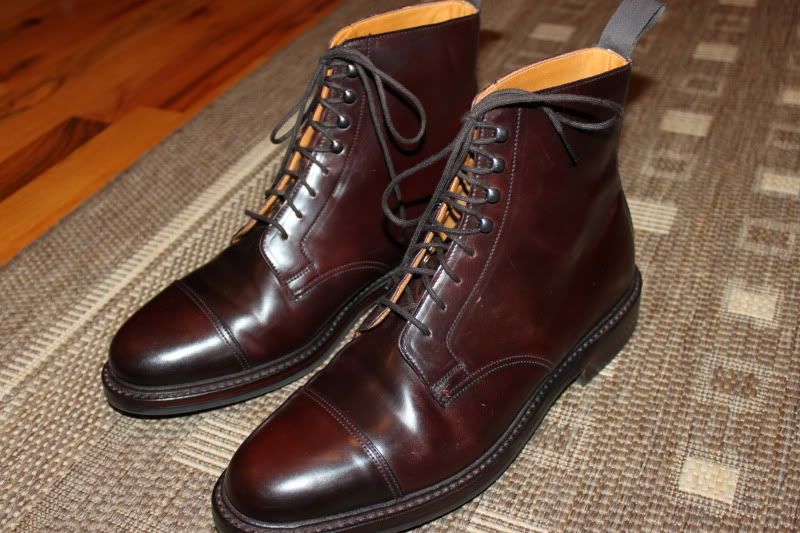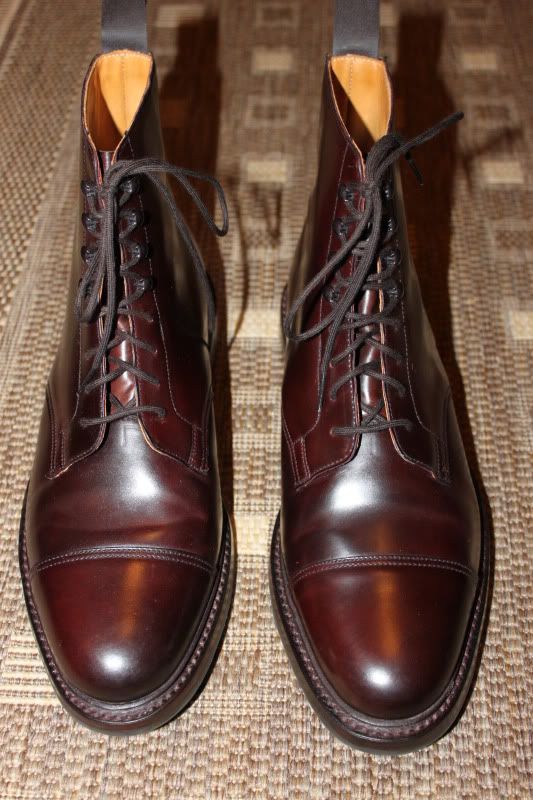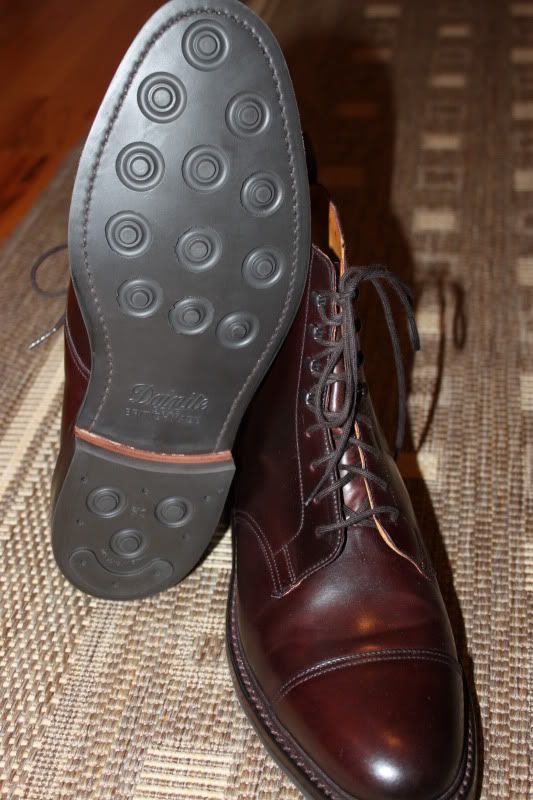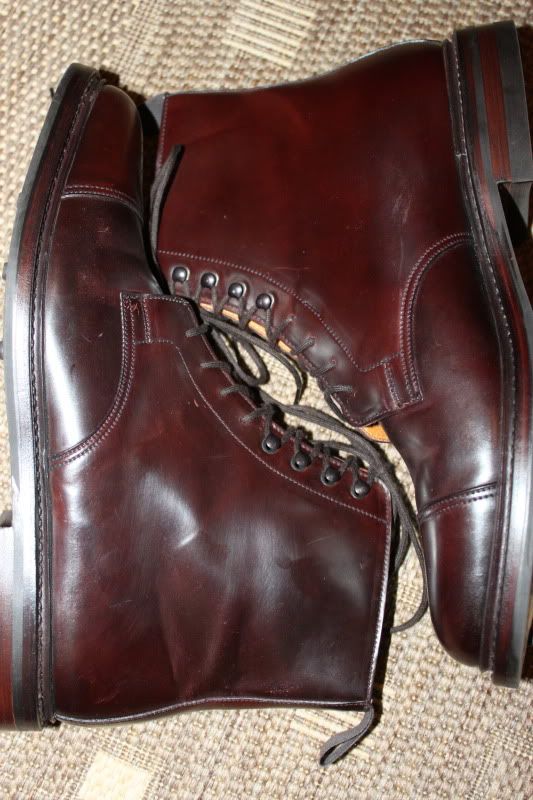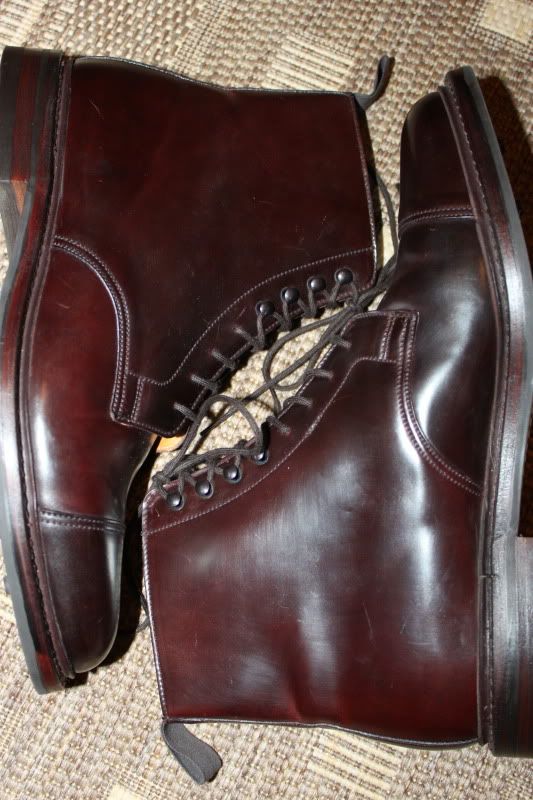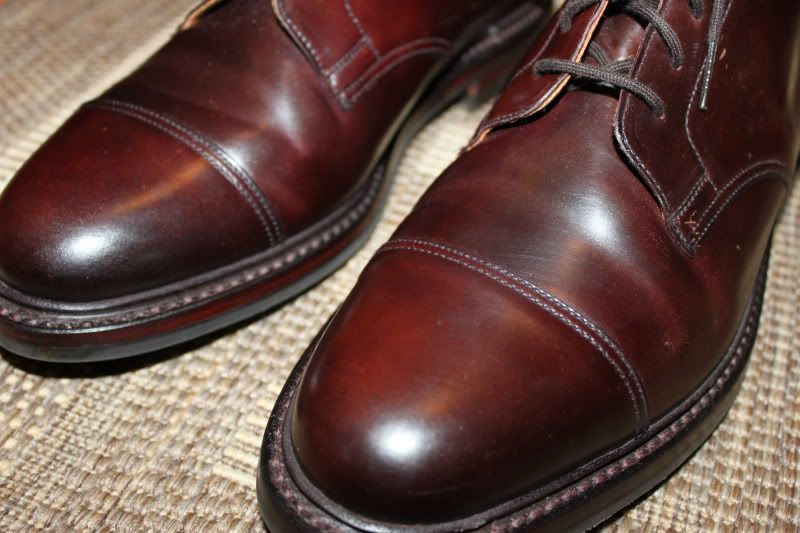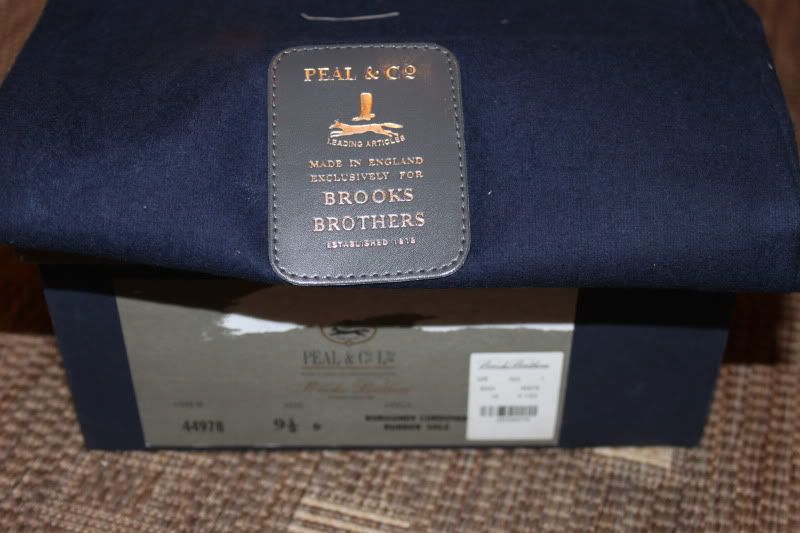 Last edited: