Brand new Barker Black patent leather shoes.
Size 8.5UK / 9.5 US.
Bad ass skull & cross bones medallion.
These are technically seconds - there is a slight scarring on the rear heel of the left shoe, as pictured below, but due to the patent leather it's almost imperceptible from more than a couple feet away.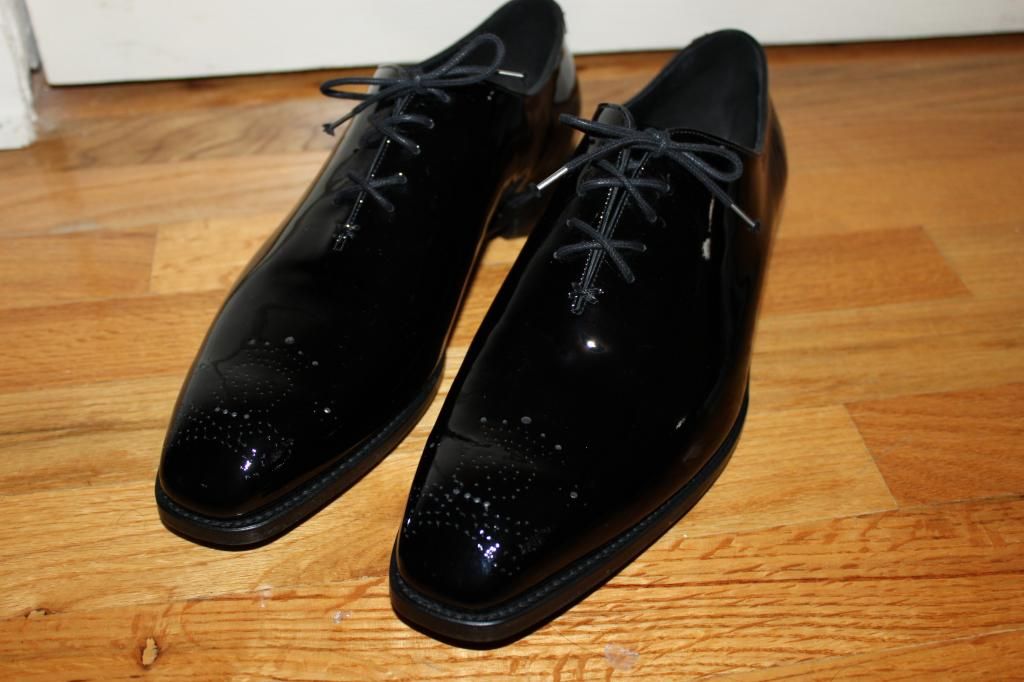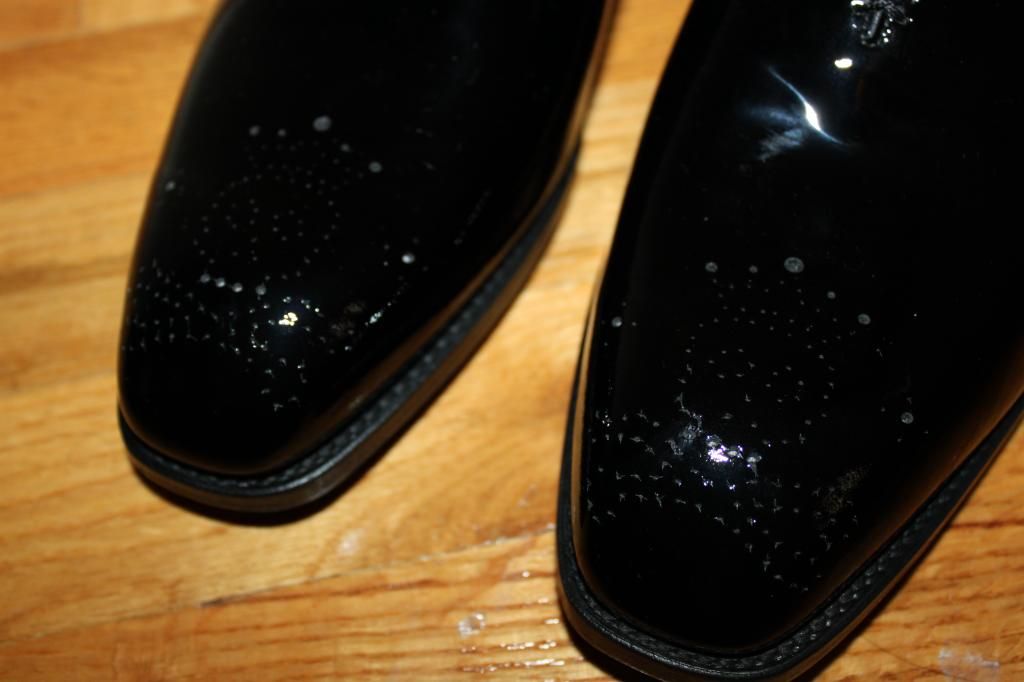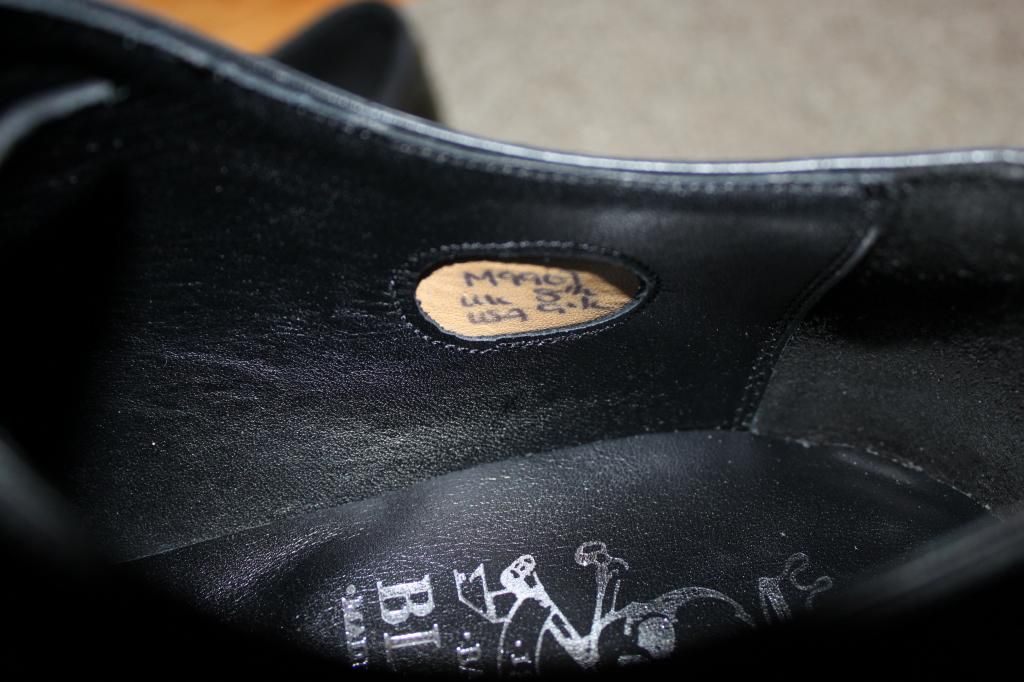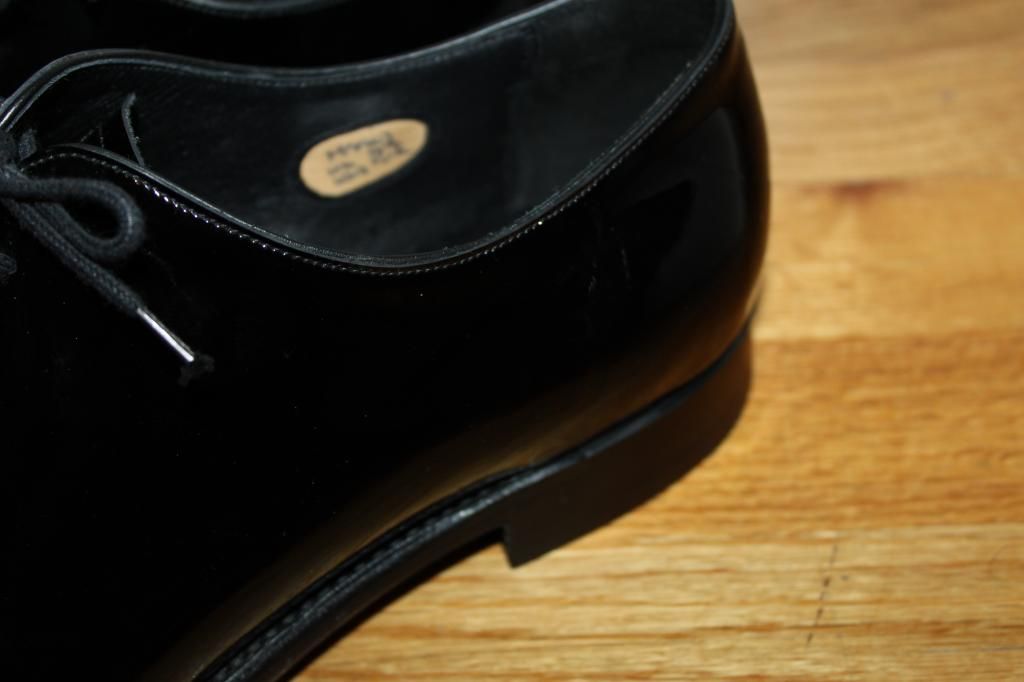 Last edited: