Those are TCX Hero WP (TCX is a Dainese brand that seems to size more towards the American market, so wider). Other than styling what I like about these are they are welted (no idea if GYW, Blake or something else) so I can replace the sole like my regular GYW shoes.

I have a pair of BMW Pureshifter boots coming that I may occasionally wear when not riding they look so good.

View attachment 1837428
Nice. I have my eye on a pair of motorcycle specific Trickers boots made in conjunction with a UK motorcycle clothing retailer called Motolegends. They are waiting on a new batch later in the year. See link.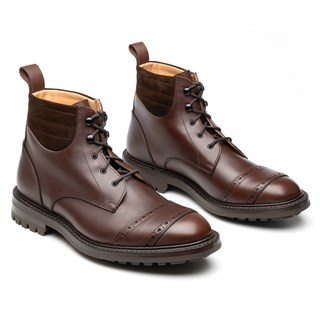 Buy the Tricker's Roadster in brown at Motolegends with free UK delivery and returns on all protective wear... Visit our website for more Boots, and for more products from Tricker's.

www.motolegends.com