Joined

Oct 5, 2008
Messages

282
Reaction score

0
I just recently saw the trailer for (500) Days of Summer (looks fantastic, here's a link if you haven't seen it yet:
I really like the style that the Joseph Gordon-Levitt's character dresses in the film, and was looking to get a few basic pieces - cardigans and sweaters/sweater vests and button-down oxfords, as well as some skinny ties. Only problem - I'm a slim asian guy (5'9" 135 lbs, but still slim) and most stuff ends up looking like I'm wearing a huge trash bag - especially if it's cheap. Ideally, I was looking to pay maybe $40 max for each item, maybe less if possible (I know, but I'm a college student.) Here's a pic of the character from the film: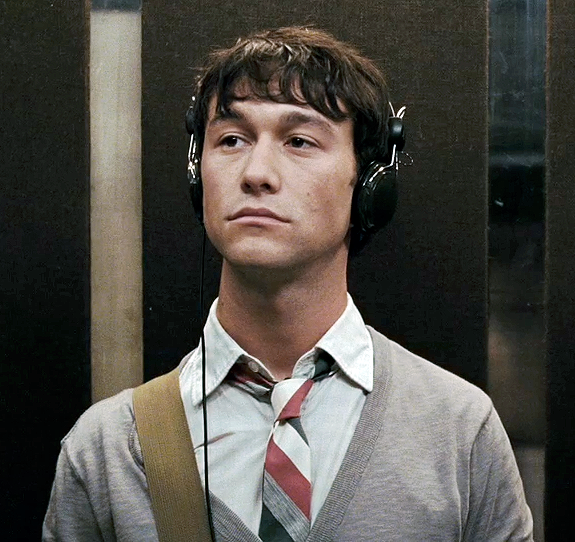 Does anyone by any chance know what tie that is? I like the color and texture a lot, looks quite unique. I found a nice tie by BoO that has great texture, but is too expensive for me:
http://www.eluxury.com/estore/browse...sp?id=12162672
. Basically to sum up, I need some help finding extremely slim-fit wardrobe basics and ties for cheap and I'd greatly appreciate any advice that can be given here. H&M size small sometimes works for me, but can be too large - many of their button-downs are too large. I've already searched around the forums and have lurked for a long time (and picked up a lot of knowledge about suits along the way), but reliably cheap and slim basics still elude me. Thanks in advance! Off-topic: Zooey Deschanel is beautiful.