Joined

Jan 6, 2009
Messages

126
Reaction score

87
Hello guys I am back with a DITY
I had an old pair of Alfred Sargent brogues bought on the bay for few penny. They had a probleme that I was aware about when I purchased them, the heel was too low so I didn't wear them so much.
So I decided to change the leather sole for a Denaite type. To have a perfect result I needed the help of a professional cobbler so I asked my friend Max (Max Estein in Nice) to do the sewing of the welt and the polishing of the edge.
Here is the step by step process.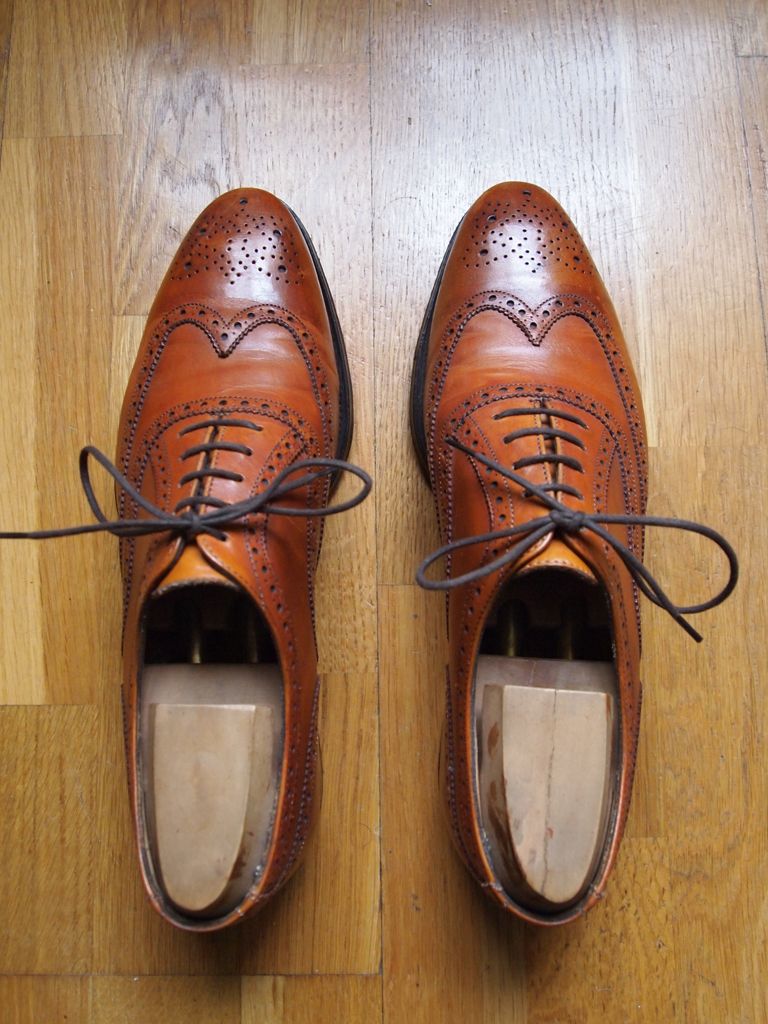 Disassembly
The shoes are presenting a good quality of construction with good quality product used. All the heel parts are made with leather, nails are solid and deeply down, the cork still present a very good condition and it's a wooden shank.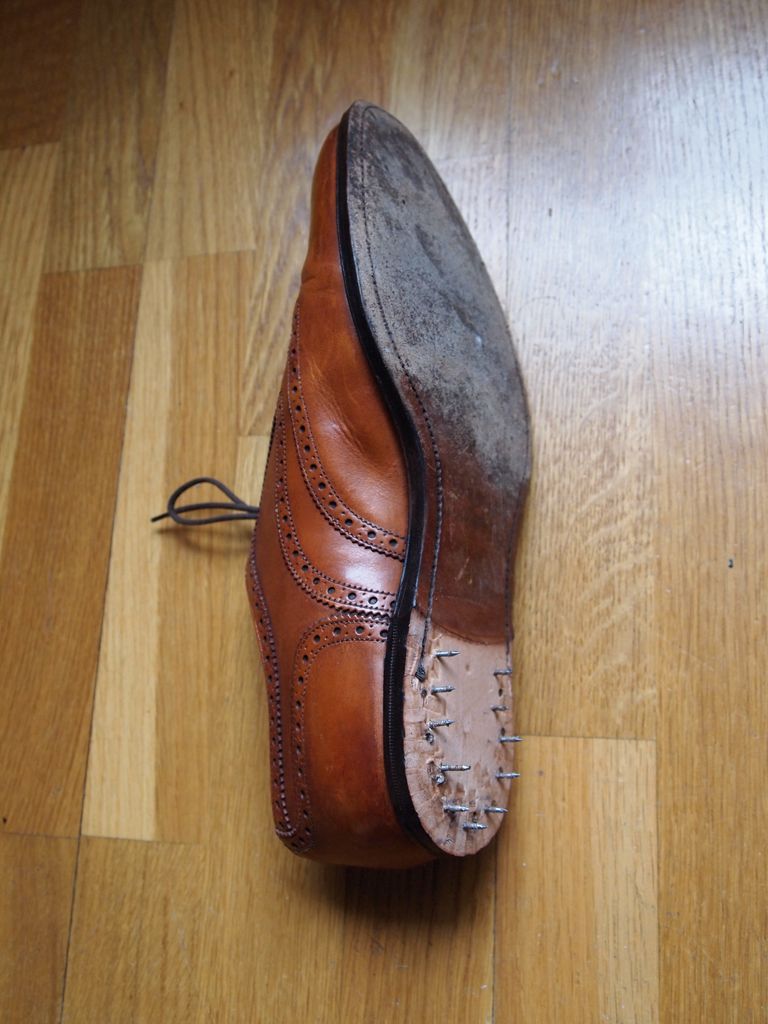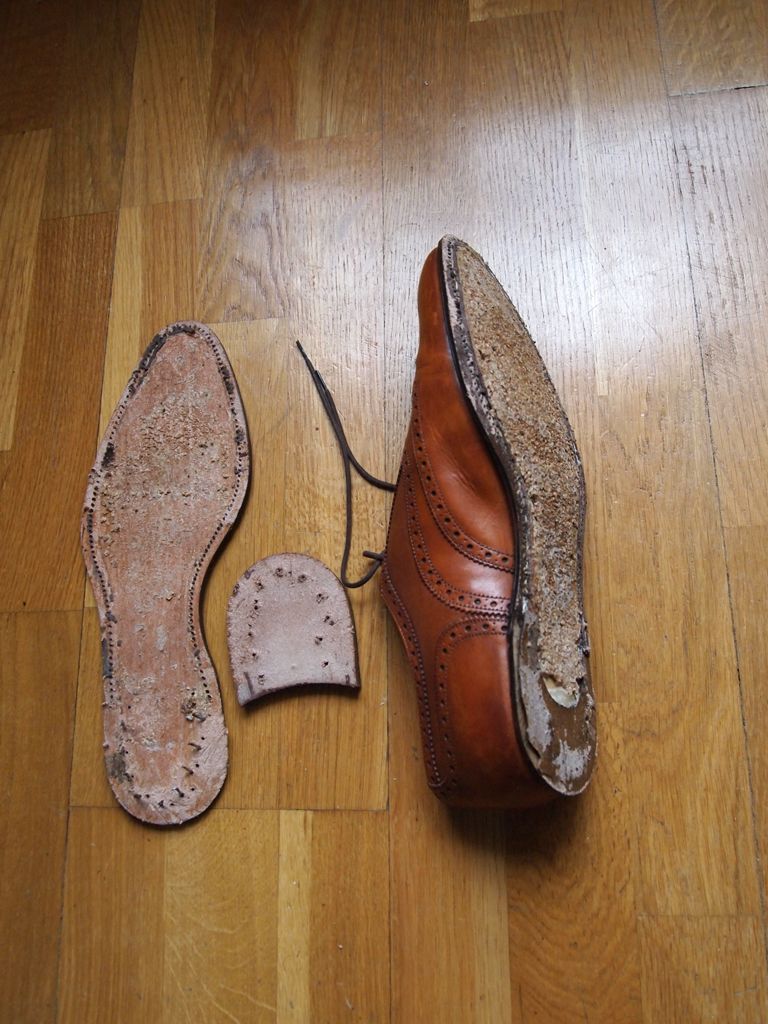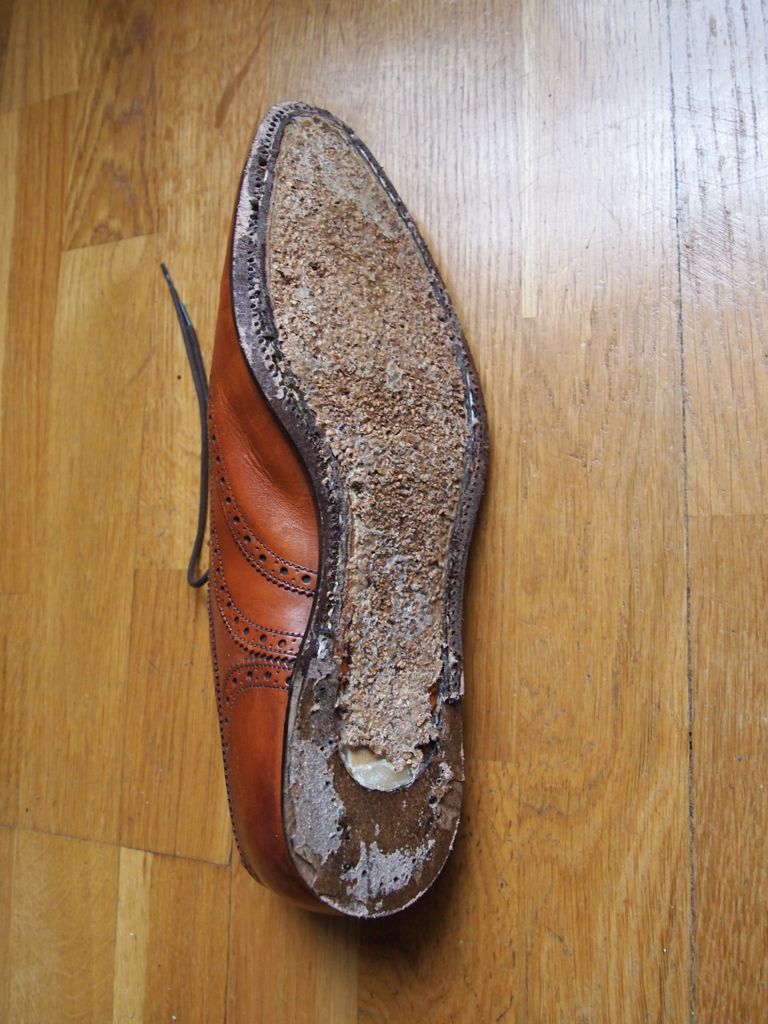 The preparation
I have decided to keep the original cork to stick the rubber sole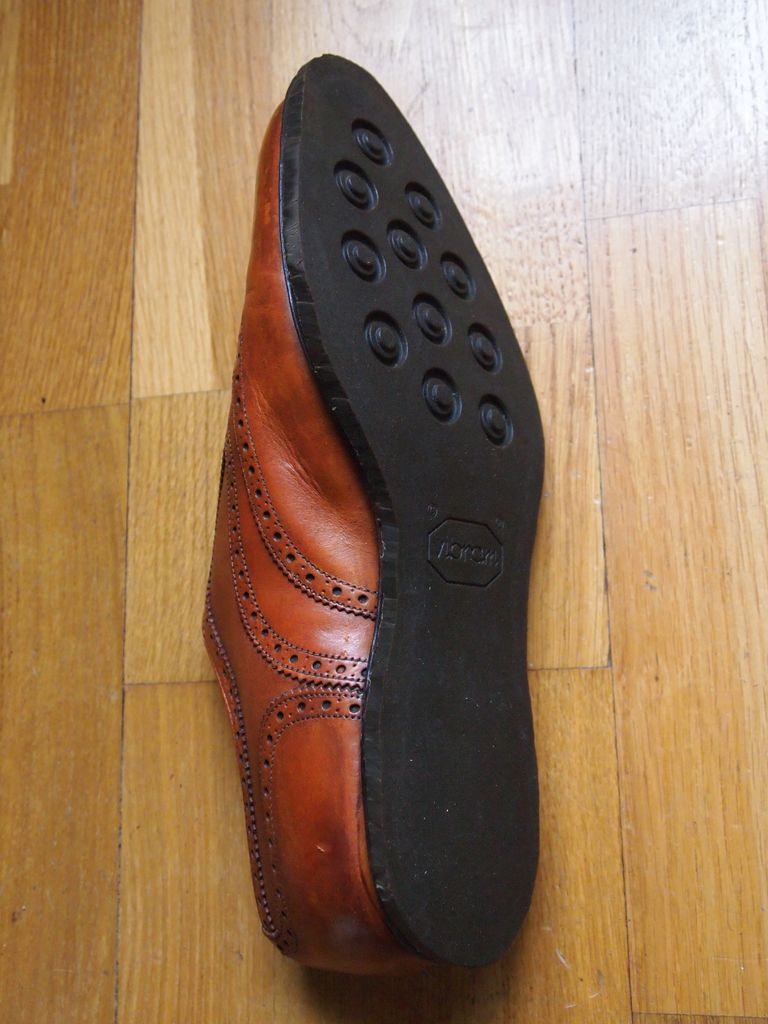 The Cobbler job
I gave him the shoes to do the sewing of the welt and he did a fantastic job, very fine and precise.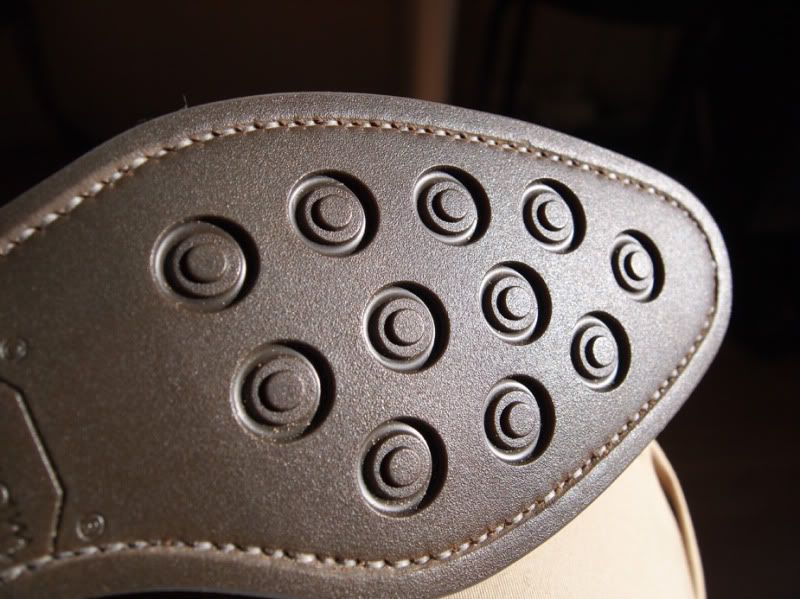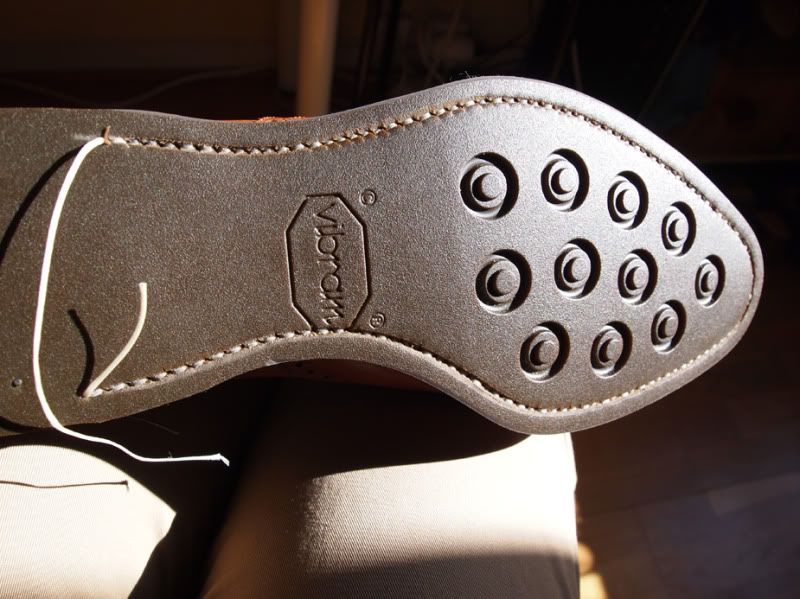 The making of the heel
Sorry no pics for this step just the result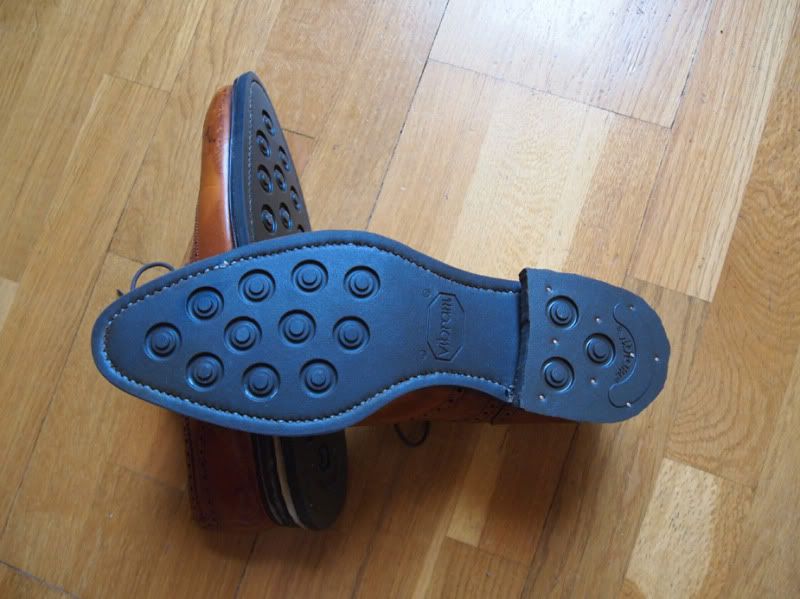 The second cobbler job.
He did again a great job to polish the edges, i love the result.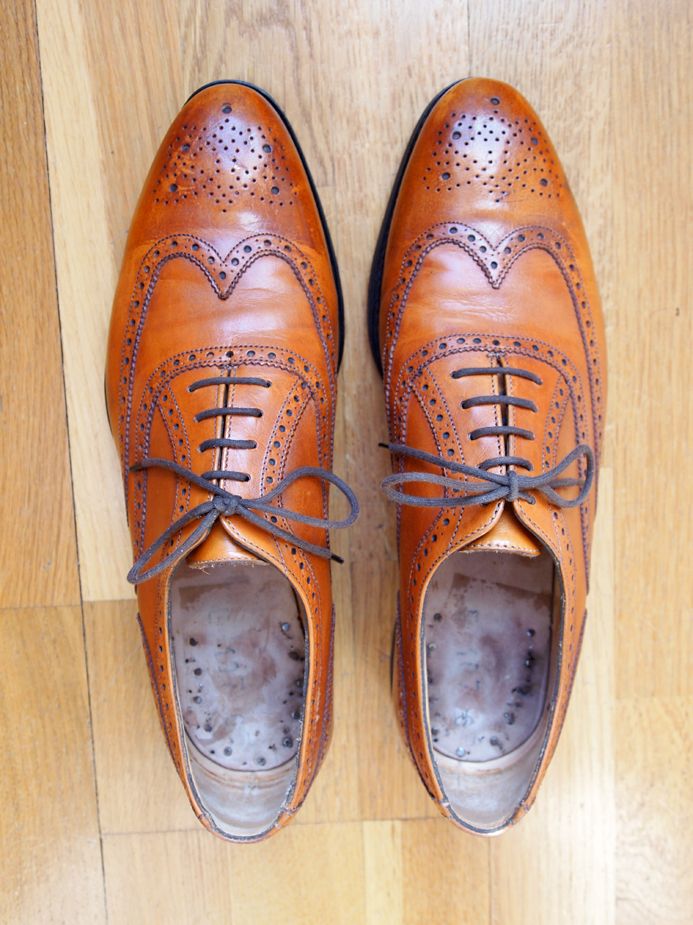 Next step putting back the insole and making a nice patina
The patina before the polishing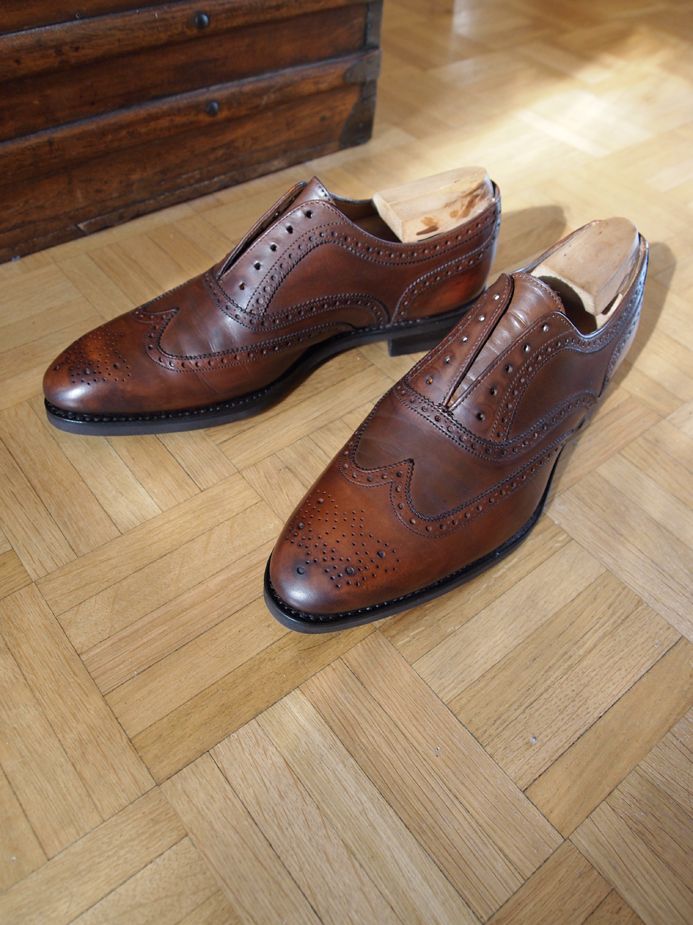 The final result.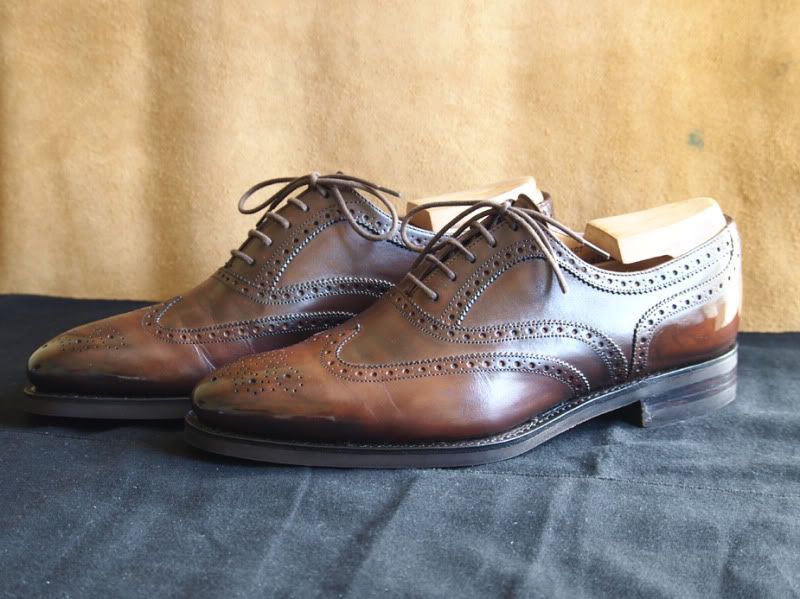 I am quite happy with this "new" pair of shoes. I had a great fun making them and it was nice working with Max. And I am pretty proud of the result.