Hi all,
I'm looking for a winter jacket to go with my Walnut Allen Edmonds. One of my go to outfits this summer was a pair of Walnut AE's with a pair of
bright
navy wool pants. Now that it is winter, I'm struggling to find a winter jacket that will compliment this outfit. I'm leaning towards this twill grey car coat from
Bonobos
, but I'm still on the fence.
I live in Portland, OR and everyone dresses extremely casual. I like the way camel colored jackets look with the walnut AE's, but it just feels out of place in Portland.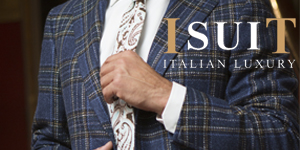 Some additional background on my particular situation. 97% of the time I'm in the office where we don't wear ties or blazer let alone suits. However, that other 3% of the time I need to throw on a tie, blazer or even a suit and look presentable for clients. I work for an institutional financial consulting firm at the top of what is probably considered Portland's most prestigious office building. I've found it difficult to not look sloppy around all of the attorneys in their expensive suits and the PM's trying to sell us Mutual Funds when I show up to work in my Wool pants and Button Down. I'm relatively new to buying quality clothing and I'd like the jacket to be as versatile as possible. The difficult part is looking formal enough to fit in with those in my office building while not sticking out like a sore thumb in a very casual city. It should also be noted that I take public transit to work, I don't want to make myself a target by standing out. I'm also considering retiring my Walnut AE's until spring and going with some Dark Chili AE's.
Last edited: