Joined

Jan 8, 2009
Messages

1,489
Reaction score

4
Unless noted, Paypal and S & H fees are included at the quoted prices. Shoe trees are not included.
Alden x Winn Perry Walnut Calf Longwings
Size 9.5E - Barrie Last
Worn 15-20 times
Double Waterloc Soles
Purchased directly from Winn Perry for $480.
Shoe trees not included.
Yours for $265 $249 shipped CONUS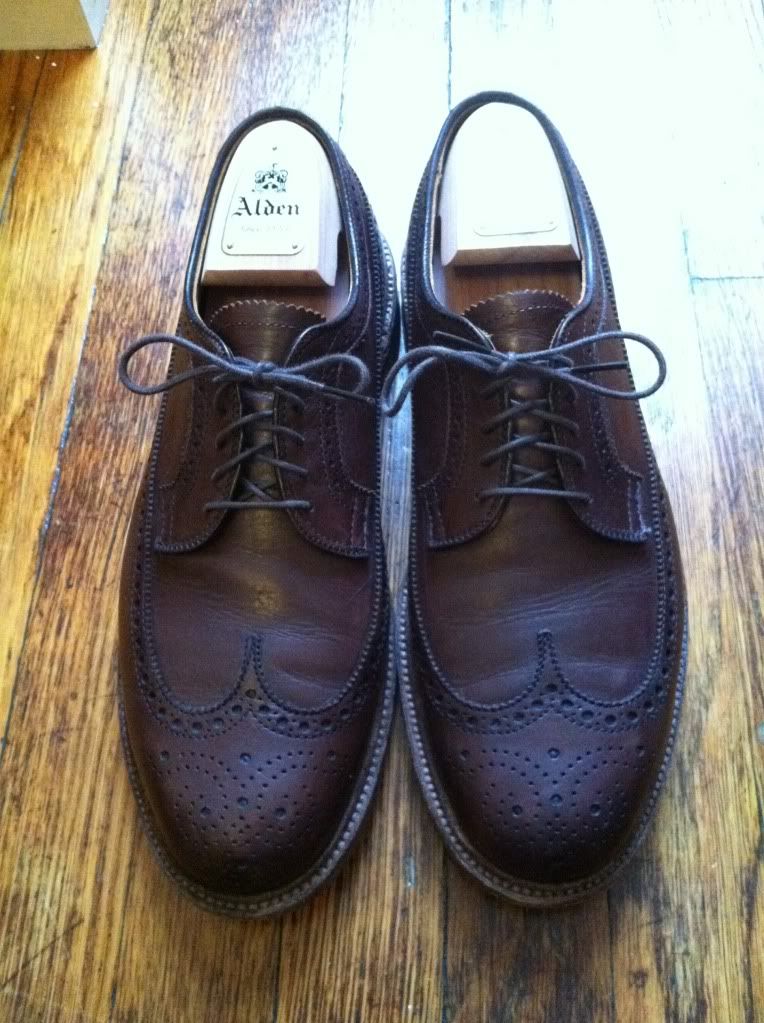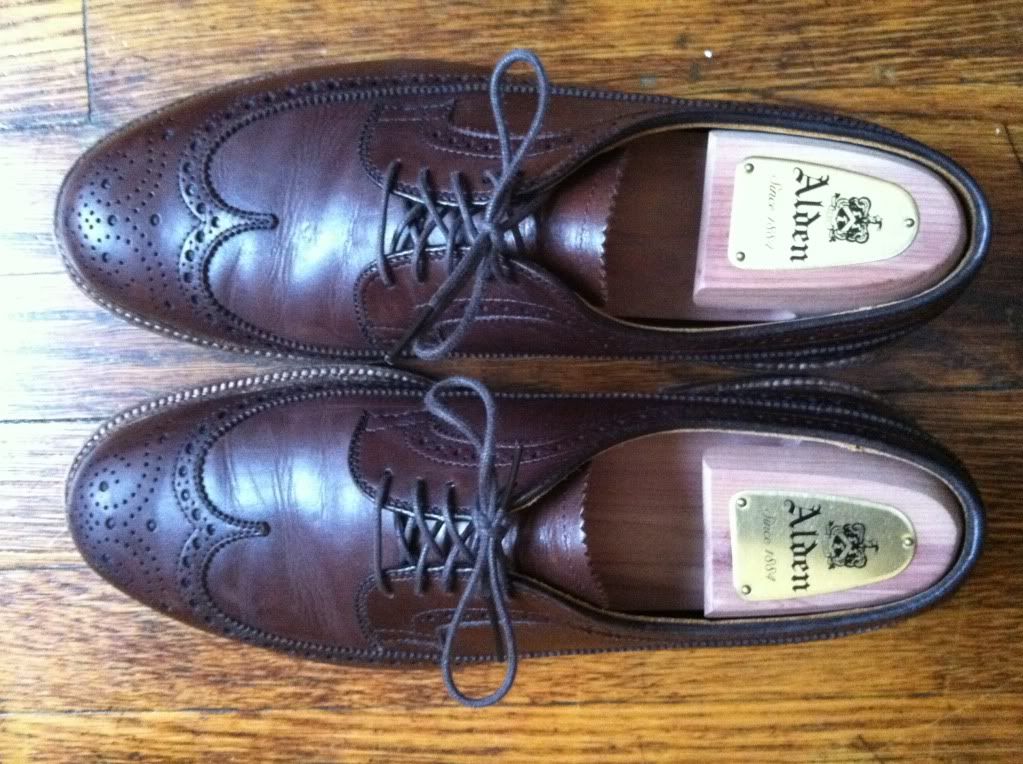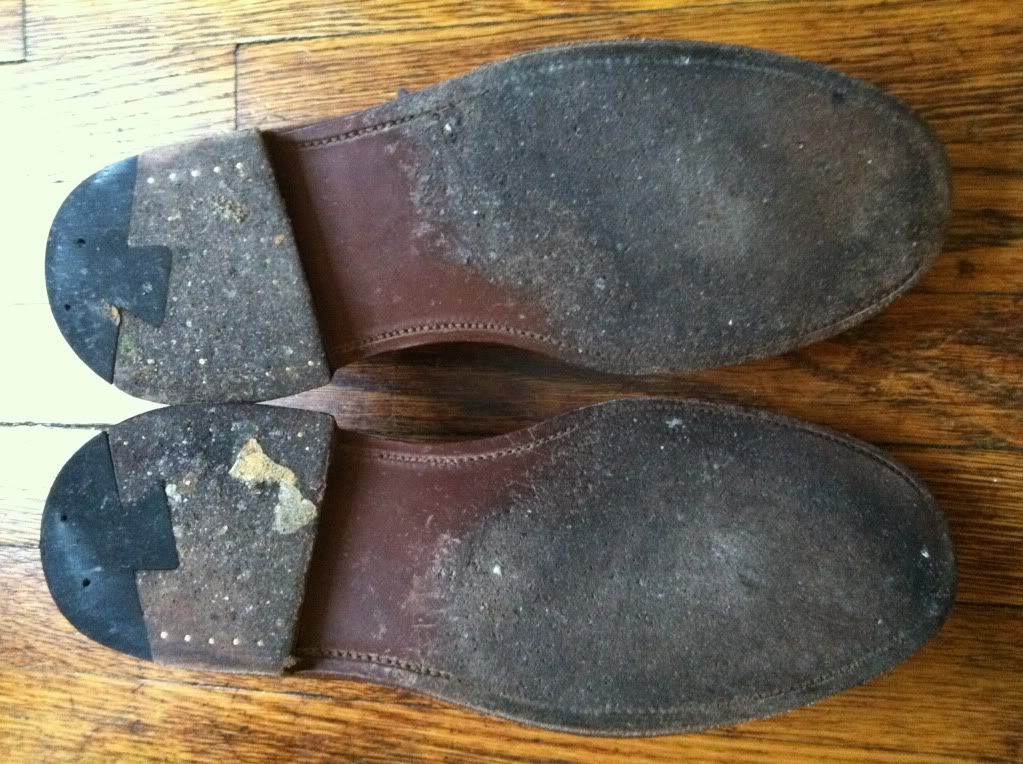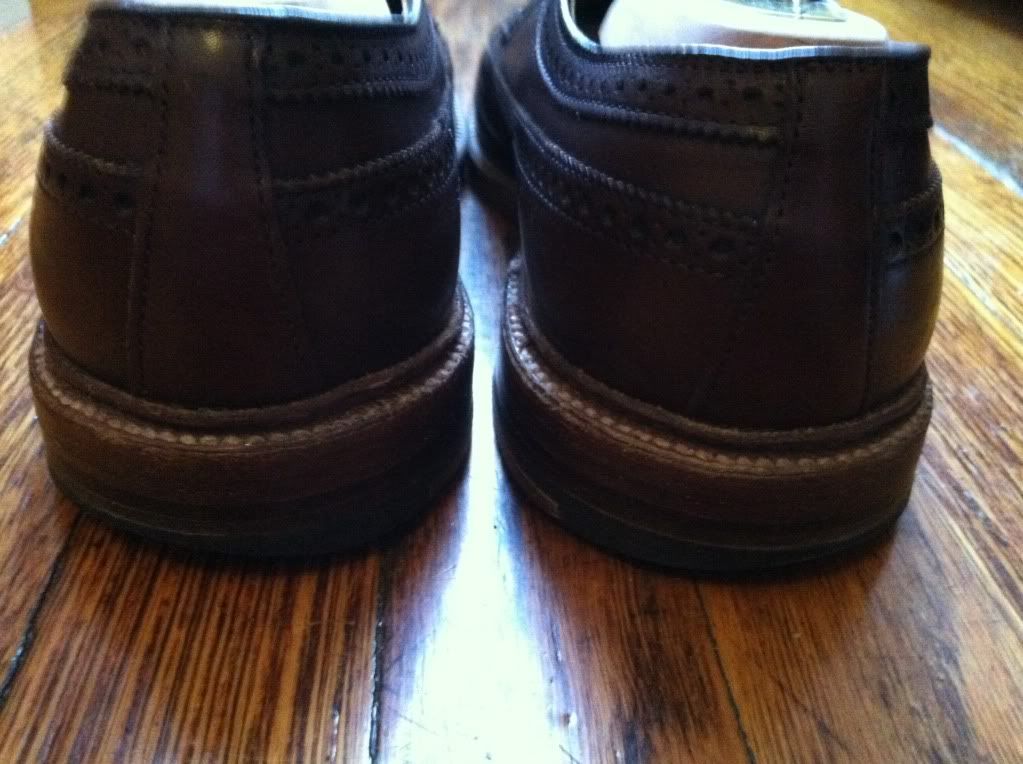 Alden Ravello Shell Cordovan Longwings
Model 9750
Size 9 EE - Barrie Last - Normally on the inside of the shoe it has the heel size and width. However it only says 9 D on the inside. I have had it confirmed that is the heal size and the width is EE.
Worn 2x
I believe the irregularities are the leather on the vamp on the right shoe and the mark on the other shoe that may be solved with some polish
Yours for $295 $249 shipped CONUS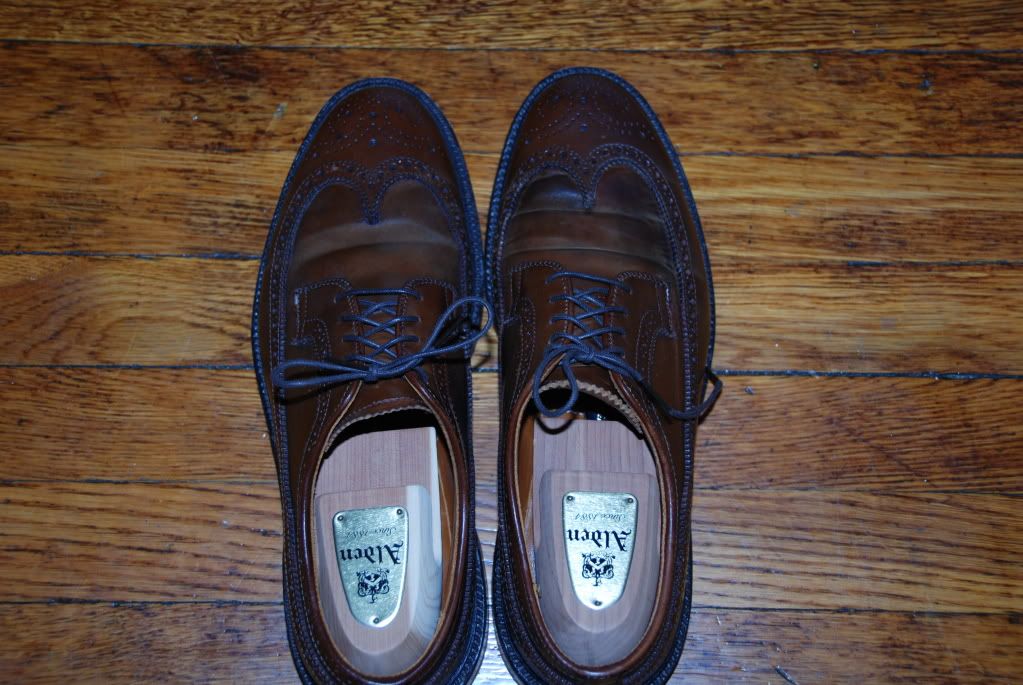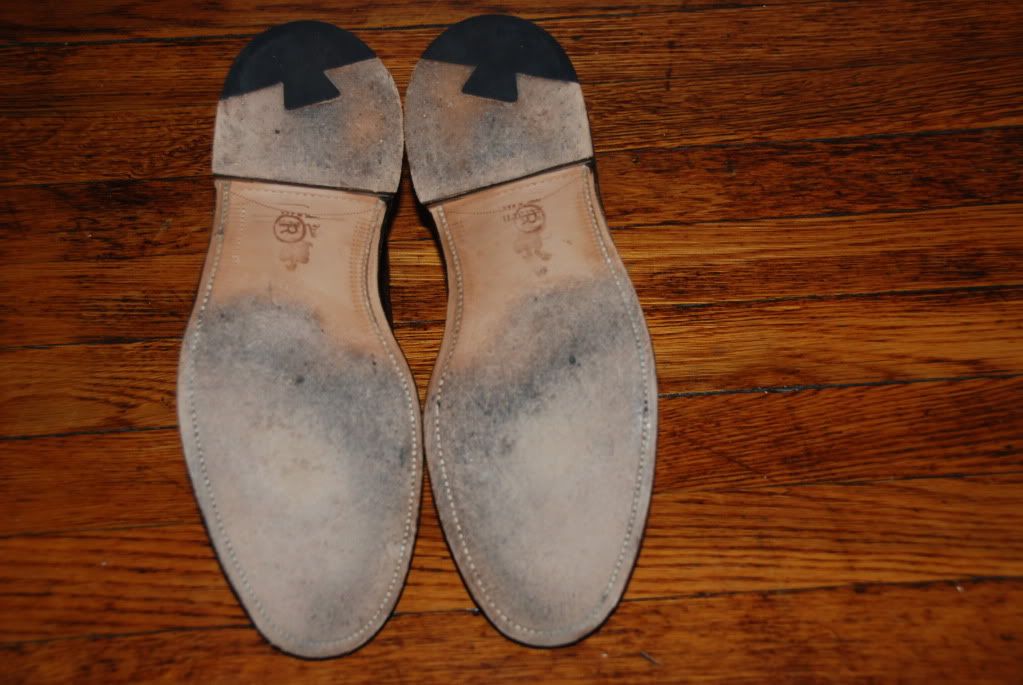 Crockett & Jones for Ralph Lauren Marlow/Darlton Shell Cordovan Plain Toe Bluchers
Size 10D
Tried on but not worn
Sold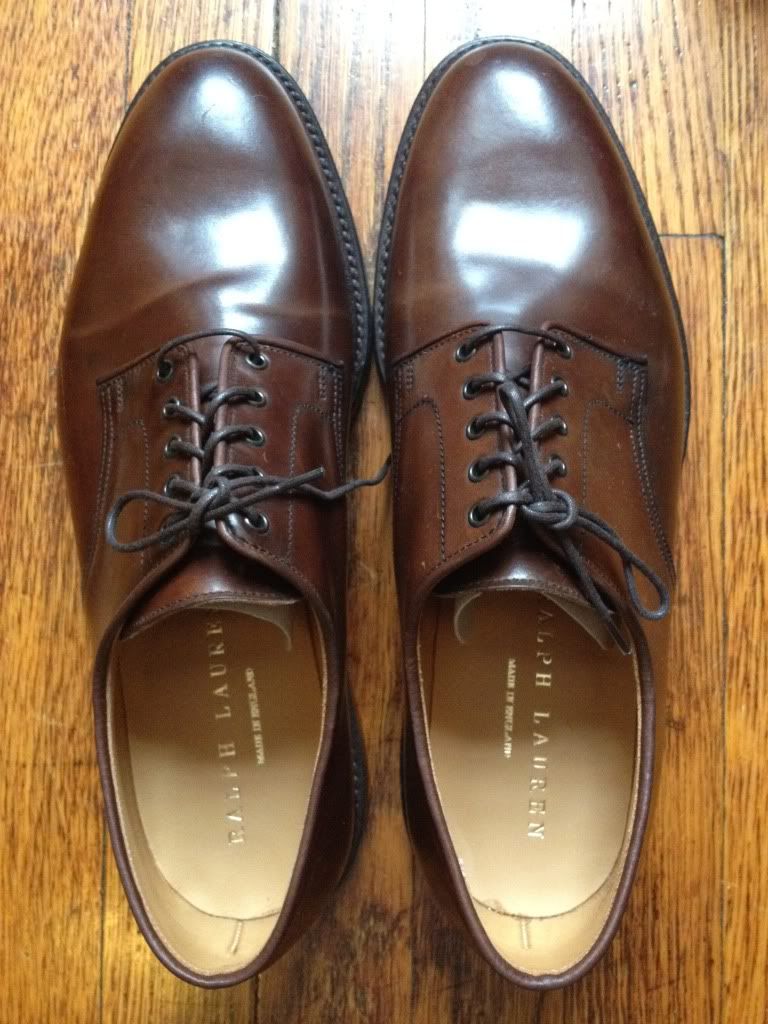 Whiskey Shell Cordovan Balmorals
Model number - 8104
Size 10E on the Hampton Last (True to size)
I believe this pair was a special makeup for Tassels HK - called the "Cambridge"
Tried on but never worn - there is a mark on the inside of the right shoe as you can see in the picture below. Also, I believe their is stitching above the eyelets on each shoe, but the integrity of the shoe is not impacted.
SOLD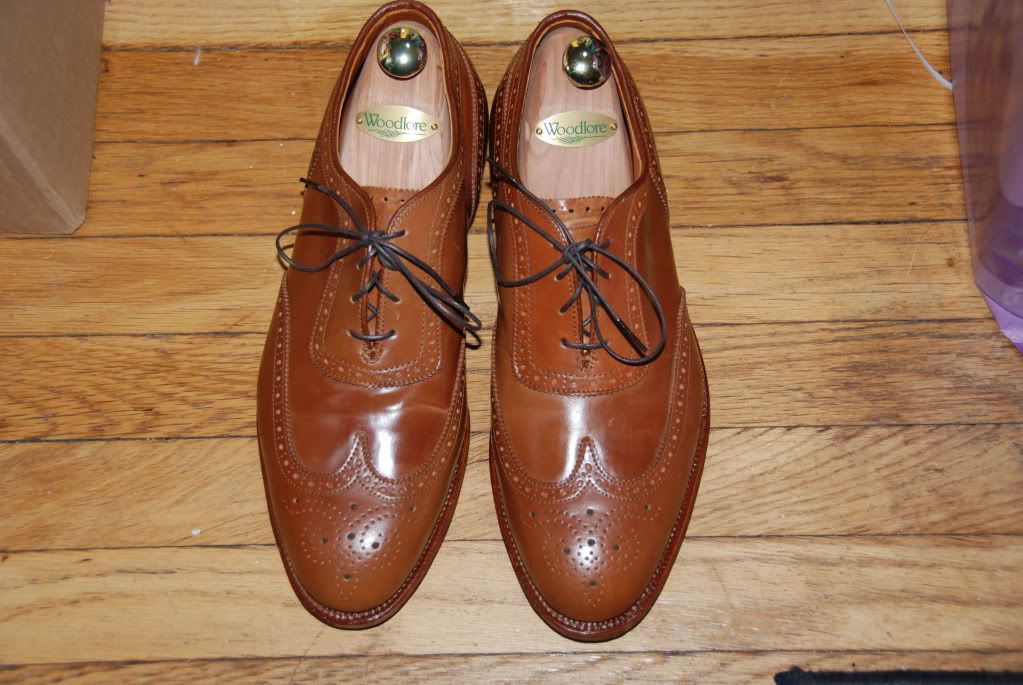 Regretfully adding:
Alden #4 Shell Atom Blucher x Leffot
Size 10D on the Tremont Last
Worn 6-8 times
Reason for sale: The tremont last is a little tight for my slightly wide feet. These shoes sold out in minutes. Really wished they worked out. Make my loss your gain. Shoes will ship out in generic white box. I will throw in a pair of shoe trees.
Sold for $680
sold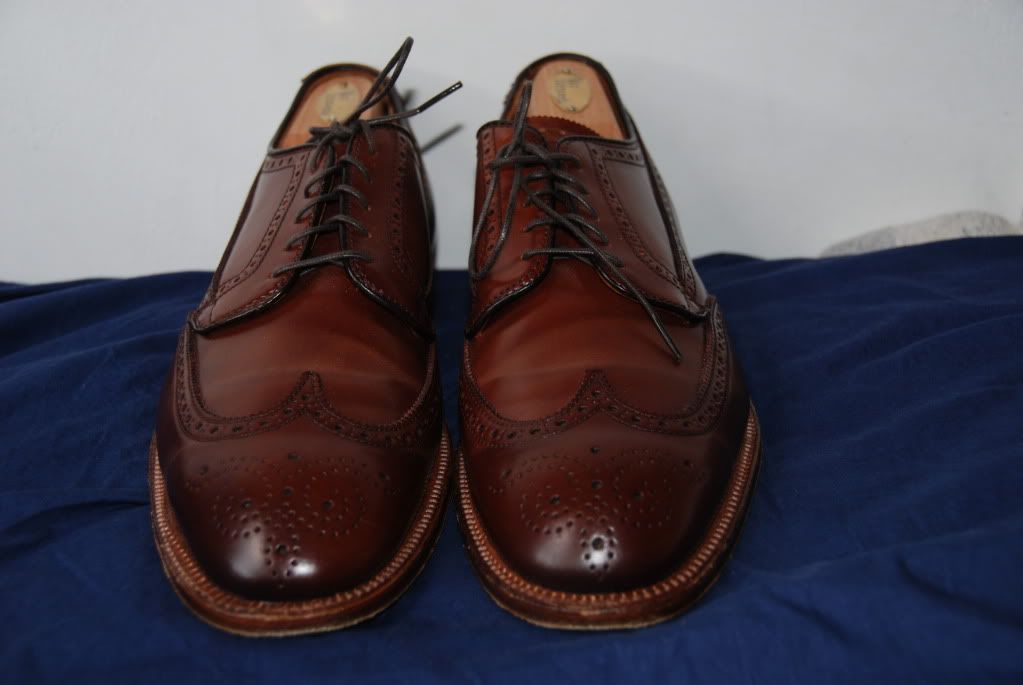 Alden x Leffot Ravello Shell Cordovan PTB
Size 10D on the Barrie Last
Worn 1 time!
Reason for sale: 1/2 size too big for me.
Note: This was a special makeup for Leffot NYC. These shoes sold out very quickly. I believe a reorder may be in place but it's not expected to be in for some time and when it is, I believe it will be priced north of $700. Get a nice deal here.
Shoes will ship in a non-Alden box, with Alden shoe bags.
SOLD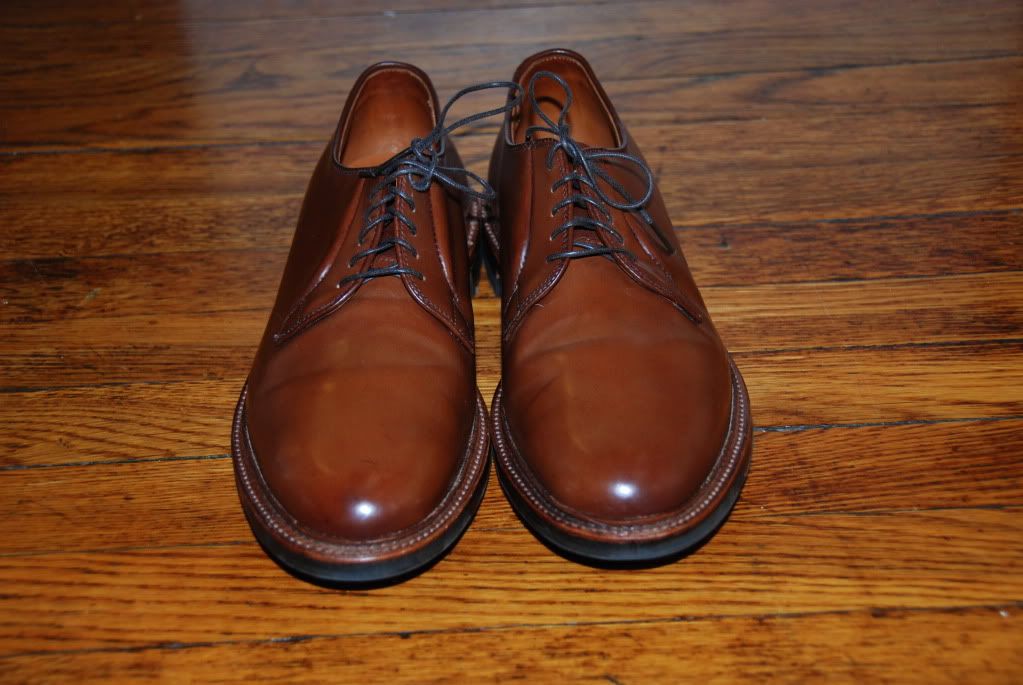 Last edited: