Joined

Apr 20, 2011
Messages

6
Reaction score

7
I was watching the new Adidas commercial, "Adidas is All in" the other day and I noticed how fresh one of the jackets being advertised was. I've been searching for nearly 3 days to no jacket.
Here's some pictures.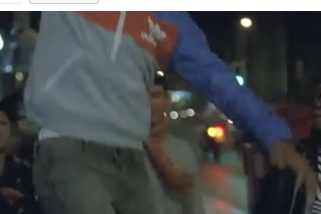 and a link to the commercial:
From what I've gathered so far, it's blue, white, and red (obviously) and Adidas (obviously). Has a hood, 3/4 zip, and pockets. Other than that, I'm lost. I cannot find this for the life of me. I've figured it's either really old, unreleased, or who knows. Any help would be greatly appreciated!