Joined

Jan 6, 2009
Messages

126
Reaction score

87
Here is my new realization.
I really like trunks, and I especially like the work of Ephtée, but its products are as beautiful as they are clearly out of my budget.
So I decided to do it myself.
After making my plans, I spent a day with the purchase of supplies (wood, fabric, hardware, glue and a few tools that I needed).
It took me two days of work, the first day was devoted to the manufacture of the structure, cutting the angle braces. The Second day was for making the shuttering interior trim, studs, and mounting hardware.
I'm pretty happy because the result is exactly what I had imagined,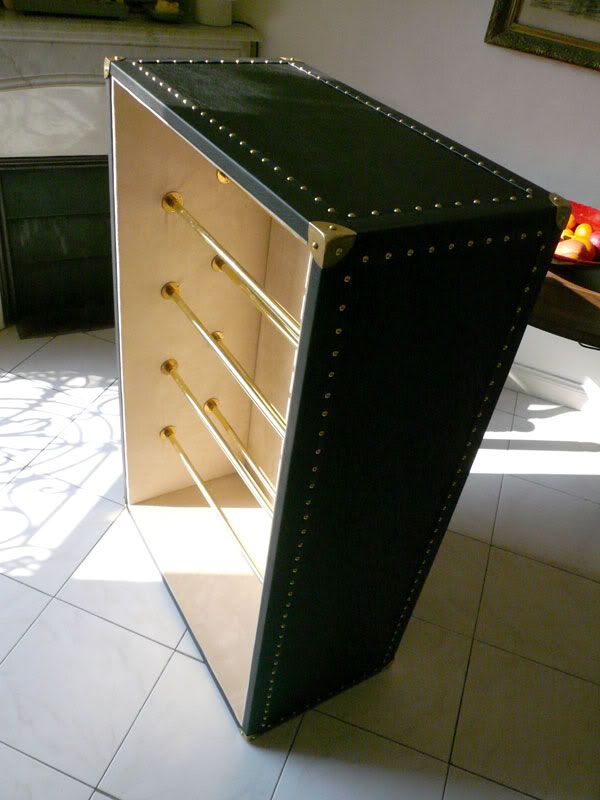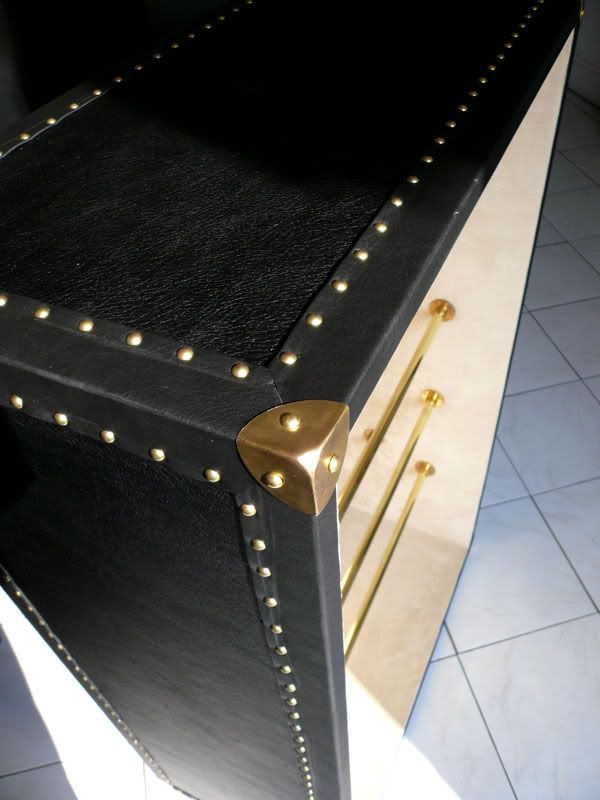 So I'll go into details.
I made my structure with 0.74 inch chipboard, each panel screwed to another.
I then covered the entire outside of the fabric with leather aspect the fabric is bonded with neoprene glue. When stretched and glued the fabric gives a beautiful leather look.
For angles I used good quality Leatherette. I cut the strips and then I glued and then make a hem of about 1 / 4 inch. I then glued the corners and glued the strips. Cutting corners was the most complicated because I wanted that fit perfectly
The use of fabric and Leatherette was a financial matter (€ 50 materials instead of € 350 to do all leather I would have need at least 3 whole skins)
Brass nails (408) were laid one by one with a hammer with accurate measurement, they all have an interval of 1 inch and I had deliberately not glued the hems so that the studs created a nice relief.
For the interior I made a casing with 0.1 inch plywood then I stapled the suede fabric on the reverse side panels and then I set up each panel with a few drips of neoprene glue to make sure that nothing does not move (although it was not necessary because all were going to fit the millimeter and the structure stands by itself)
I finally fixed all brass births I have pre drilled for easier installation when inserting the bars.
Questions are welcome.