Joined

Jan 8, 2011
Messages

172
Reaction score

34
Having purchased wholecuts from both Edward Green and Cleverly in the past month, I would like to share pictures of the shoes and invite SF to share its opinions on them.
Firstly, a pair of Edward Green wholecuts on the 888 last (9.5D) in Chameleon.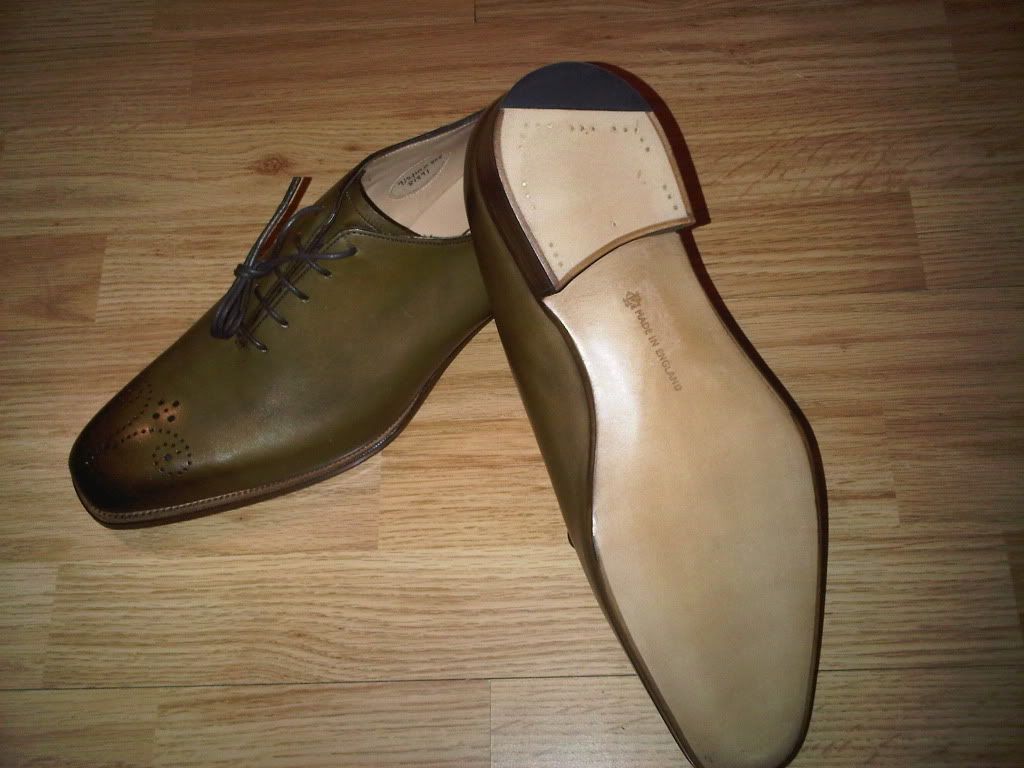 And now the Cleverly wholecut in Black Calf, also 9.5D (designated as 5813 on the inner window, presumably the number of the last)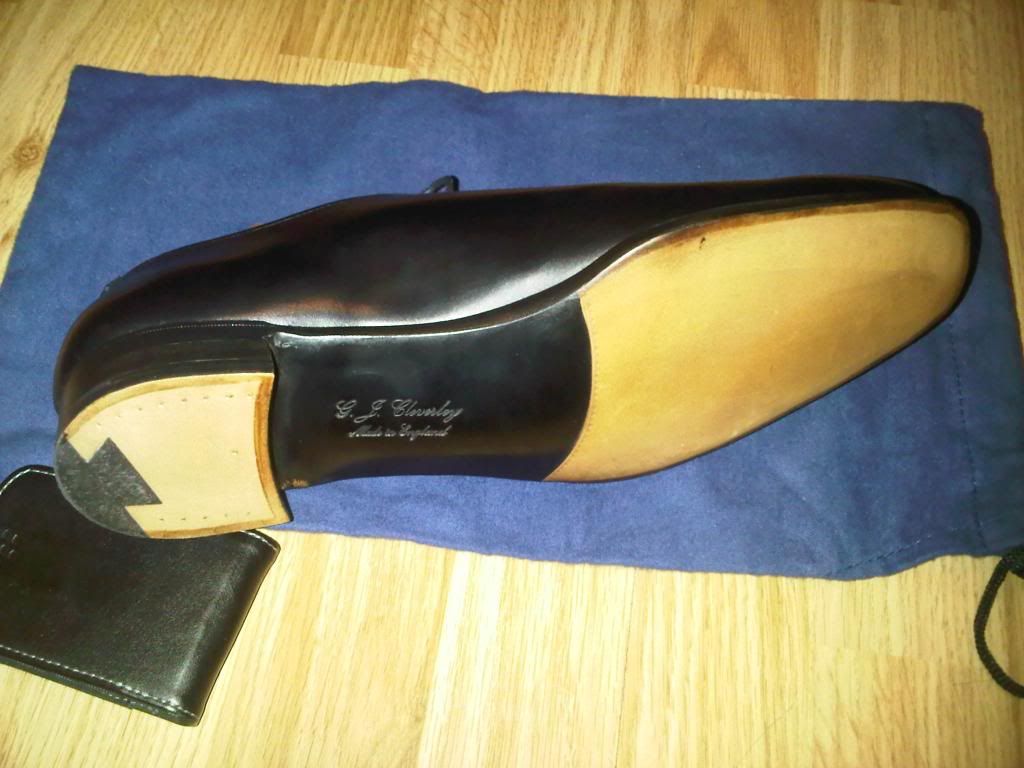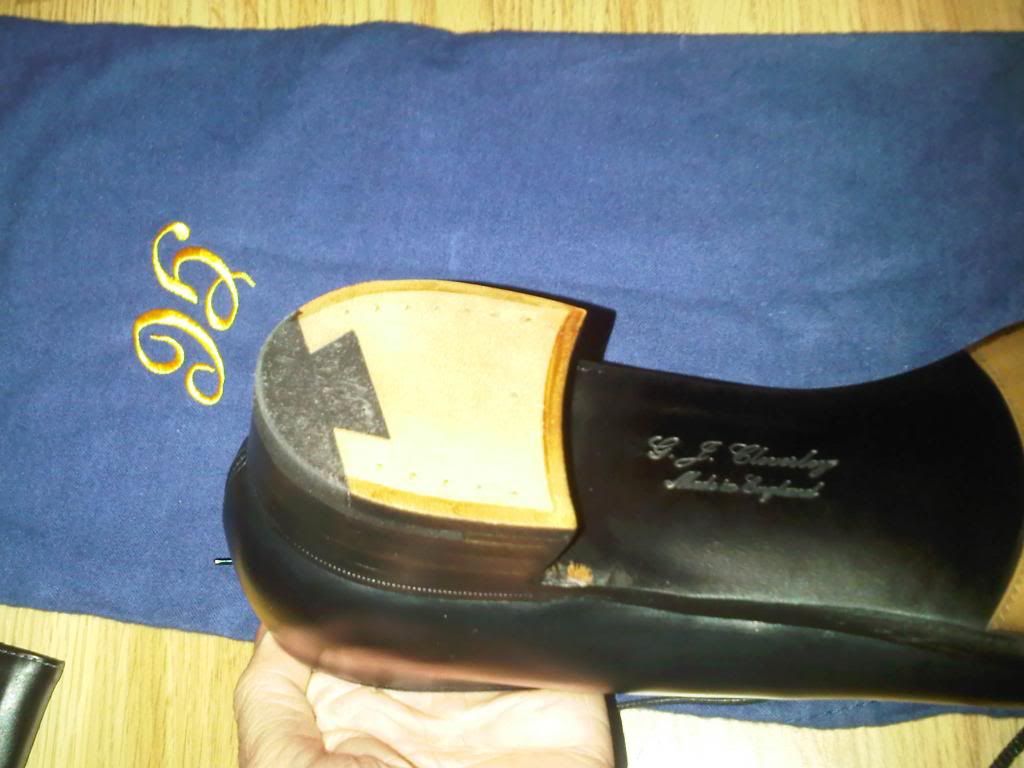 And now a side by side comparison of the two:
The Cleverly has, in my opinion, a sleeker and more elegant line (albeit at the expense of a little extra length).
The EG Chameleon leather is absolutely unique though and has drawn many favourable comments. I also prefer the medallion punching that EG uses.
I realise that Cleverly's house style, the chisel toe, has both fans and detractors whereas praise for the 888 tends to be more universal. However I find both to be equally attractive.
A comparison of the soles: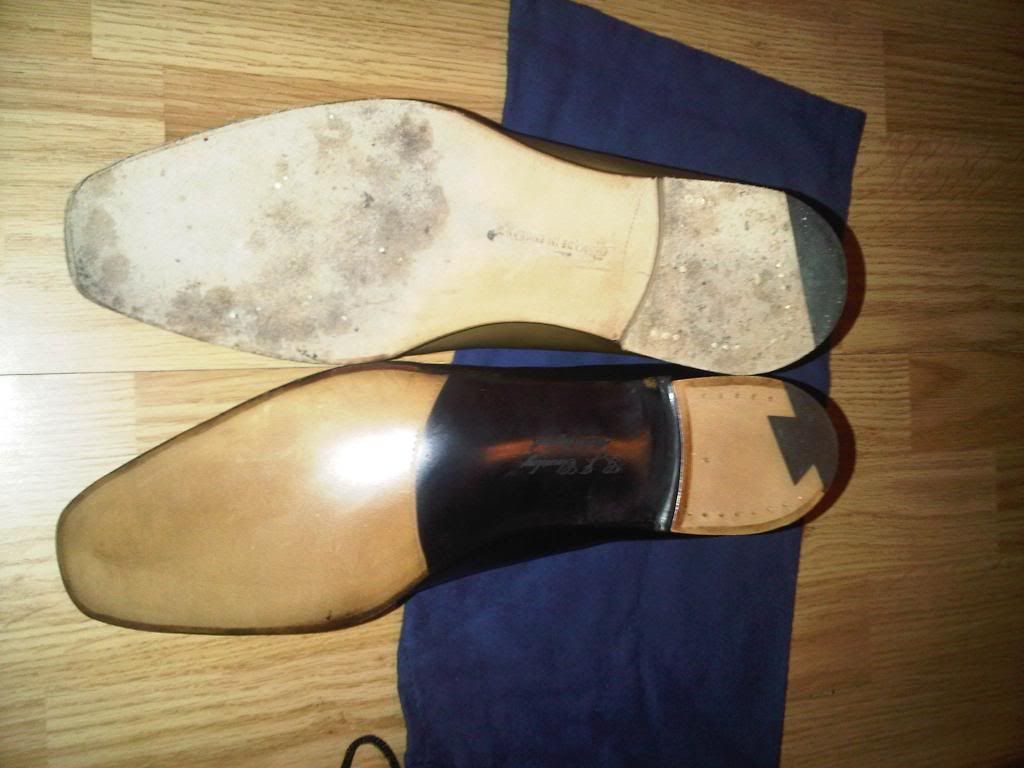 Here, the differences are very pronounced. Cleverly has a far smaller heel and a narrower waist. Both are bevelled to a moderate degree.
Comfort-wise, both shoes are excellent (although I have yet to wear the Cleverly shoes outside the house). The arch support and lightness of these shoes makes them a pleasure to wear.
Of particular note however is the price difference between the two:
Edward Green £440 (reg £630)
Cleverly £225 (reg £395)
Here, Cleverly has the clear advantage.
What are SF's experiences in comparing these two makers?