Joined

Mar 13, 2006
Messages

3,459
Reaction score

27
Admittedly, I've posted these photos in the other fora, but as I'm always repeating "vintage, vintage, vintage" in watch threads here, I suppose I should post photos of my watches here as well... Viz: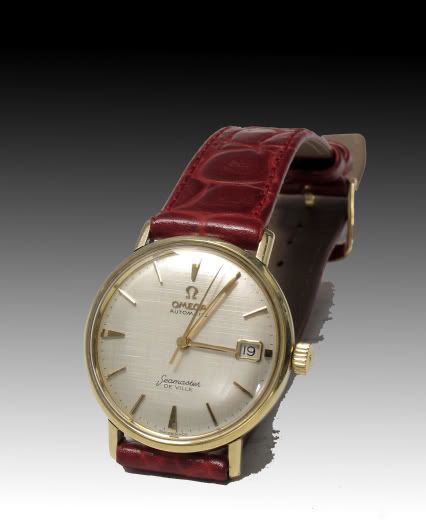 Omega Seamaster De Ville automatic, gold bezel on steel monocoque case, ca. 1960. Used to be my grandfather's, until he took it in to a shop for repair. The shopkeeper proceeded to tell him that nothing could be done, offered to throw it away for him, and sold him a Timex. He left the watch there. I heard about it a couple of weeks later, drove down to the shop with smoke coming out of my ears, and found the watch, repaired and nicely cleaned up, in the shop's glass counter. I asked to try it on, explained the situation to the man, and told him I would be leaving with the watch. He locked the door and threatened to call the police. I then volunteered to stay and explain the situation to the law, the press and the local chamber of commerce. After an uncomfortable silence, he unlocked the door, and I left.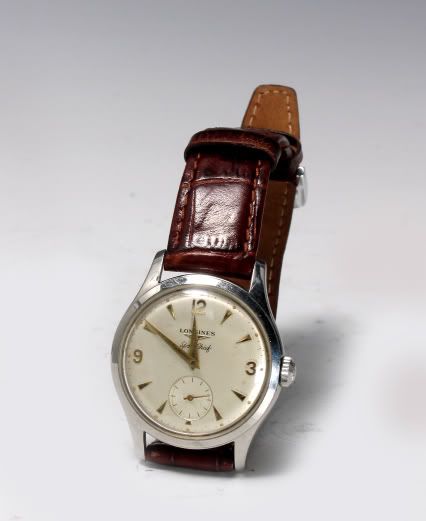 Longines Sport Chief, steel case, ca. 1954, my dad's first watch. He's forsaken it for a Timex Iron Man, the poor sap.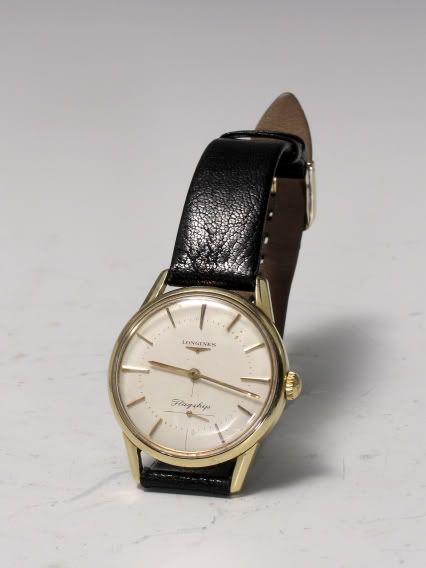 Longines Flagship, gold case, ca. 1960. Found in the attic of my dorm at university, during the decennial cleaning out of the storage lockers there. I wear it with black tie, and almost never for anything else.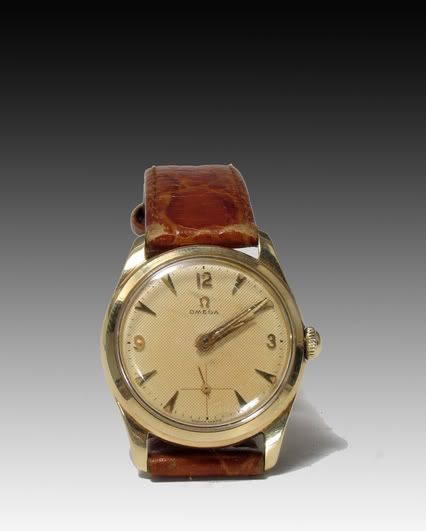 Omega gold watch, fifties - approx. $15 in flea-market with semi-pro stall vendors. The price was so low I took the chance, then had it checked by my watchmaker and found to be genuine and in good working order. Cleaning and new strap added another approx. $30.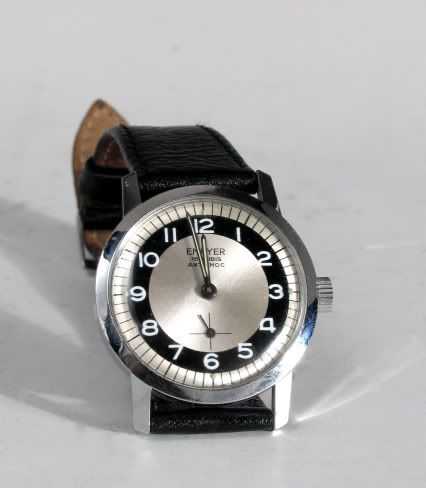 Another flea-market find - this is a completely unknown brand (the dial says "Emayer", not "E. Mayer"), as far as I know, probably with some sort of cheap ETA-type movement in it. I really like it, though, particularly the dial. Paid something like $7, and then had it fixed for another $50 or so.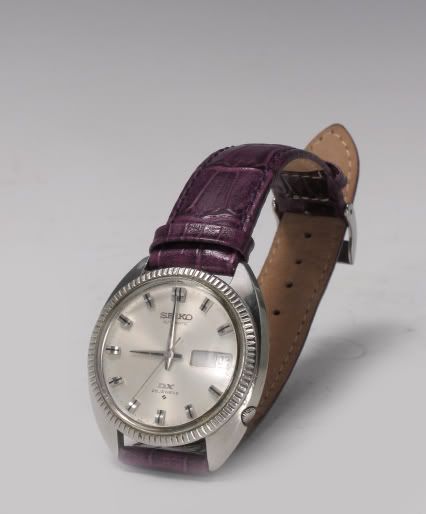 Seiko DX, my first watch, given to me by my godfather in the late seventies, after he bought several of them cheaply, on a trip to Japan. My beater watch, worn with jeans. The band seems to have come out slightly wrong in the photo, - it actually matches my jeans quite closely in colour.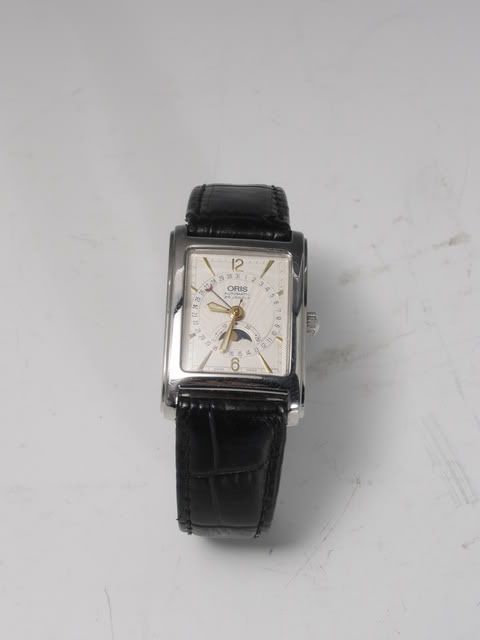 Oris, discontinued model, my dailiest wearer. Bought used for something like $300. Maintenance over the last five years has been something like another $150. And finally the Longines pocket repeater, which I bought at auction, mostly as a small investment. The price was just too low to pass up on it. I'll probably wear it occasionally, though. It strikes hours, quarters and minutes.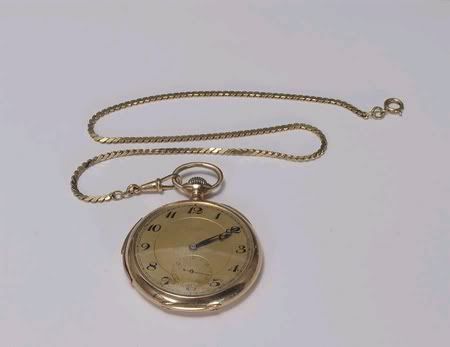 I'm also having a thirties rectangular Alpina overhauled, long rectangular case, very art deco. It might become my favourite watch when it's finished, but this time, the repair seems to take forever.