No holds. First to pay basis.
$50 each or both remaining pairs for $75
All items include CONUS USPS Priority mail shipping. Add $20 for Canada shipping, $30 for Europe shipping and $35 for Asia shipping.
To see pictures of sold items, copy the address between the IMG brackets into a new web page.
SOLD C1 Tagged size in:EU ; EU: 46 US: 30 Fabric: 75% Cotton, 21% poly, 4% elastin ; New without tags ; Model: Incotex High comfort superlight ; Color: Beige/grey ; Internal tags: Cut ; Split Curtain Waistband ; Flat Front ; W: 15 R: 9.25 T: 10.5 K: 8 LO: 7 I: 37 Rear pocket:n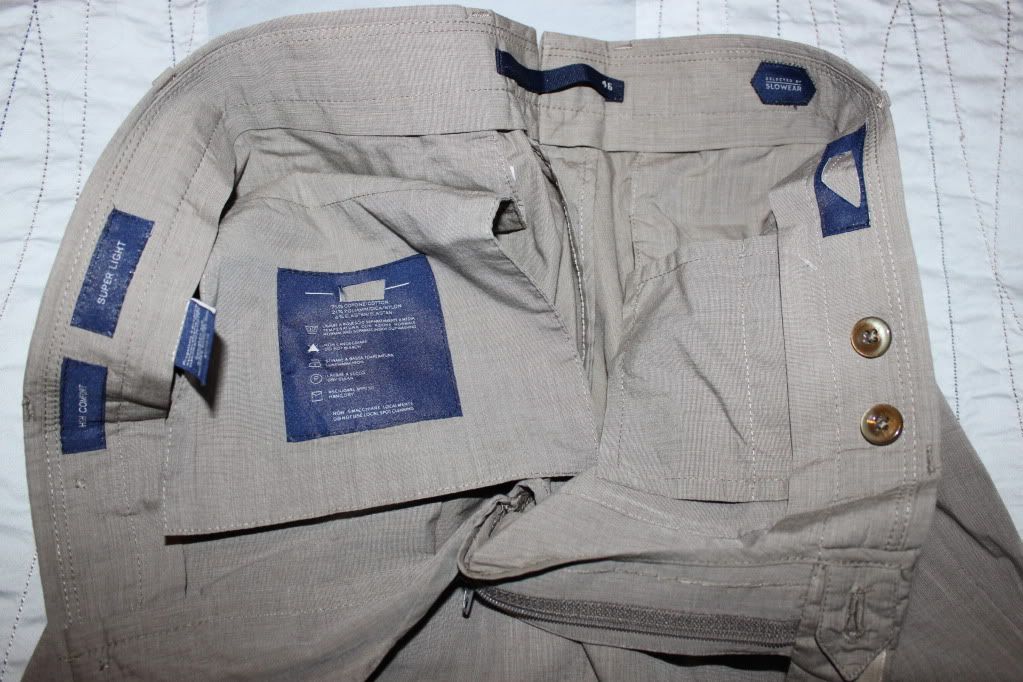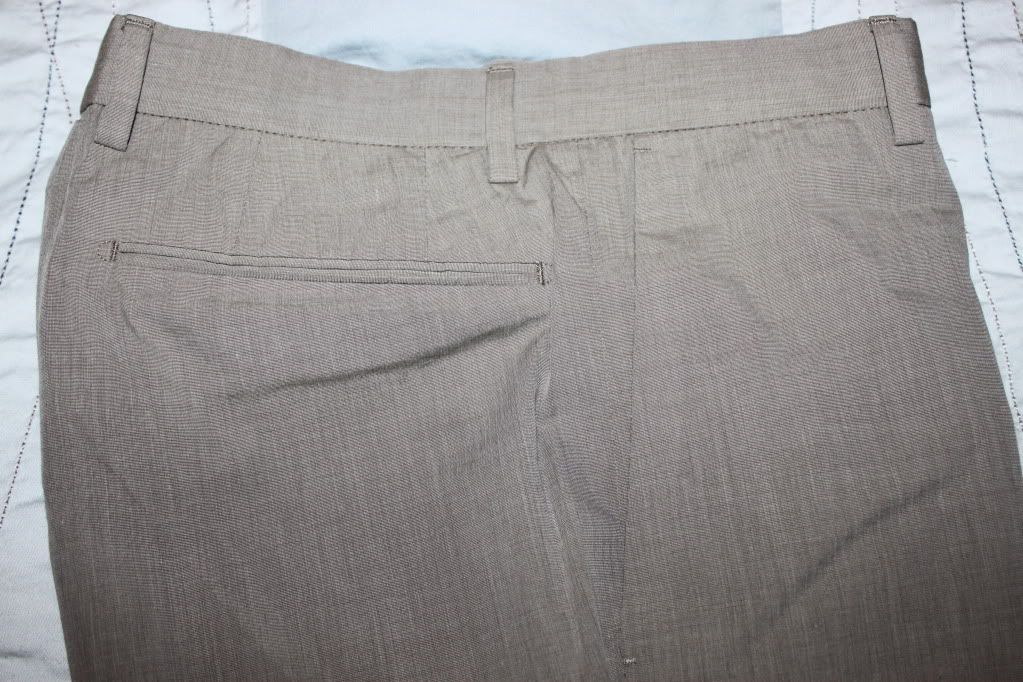 C2 Tagged size in:EU ; EU: 46 US: 30 Fabric: 97% cotton, 3% elastin ; New without tags ; Model: Incotex for Facconable ; Color: Dark khaki ; Internal tags: Cut ; Split Curtain Waistband ; Flat Front ; W: 16.5 R: 10 T: 11.5 K: 10 LO: 7.75 I: 36.5 Rear pocket:y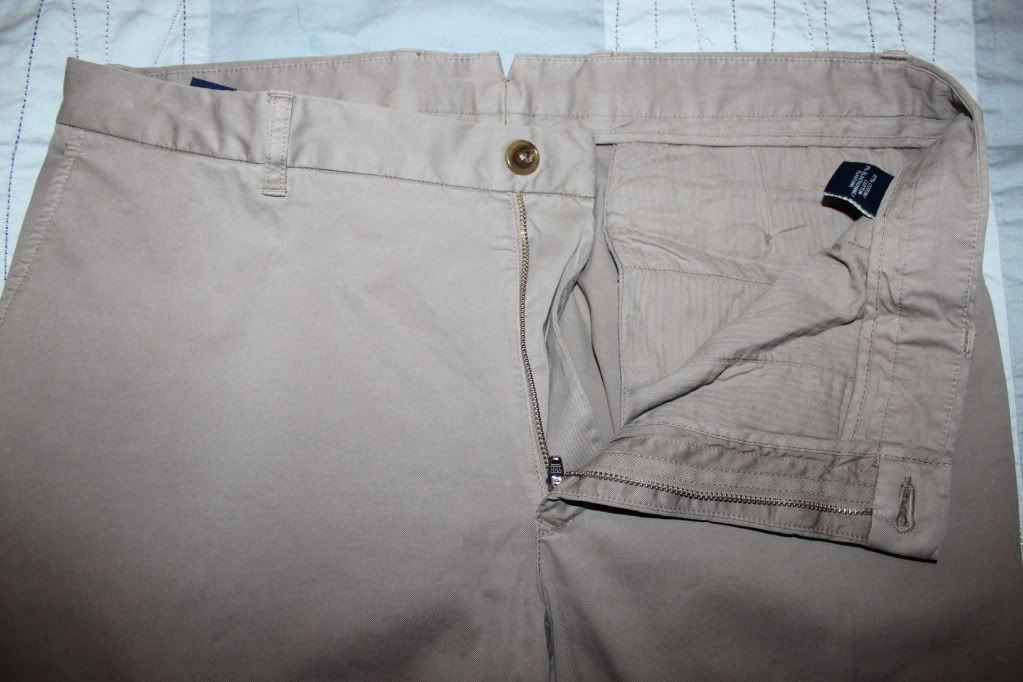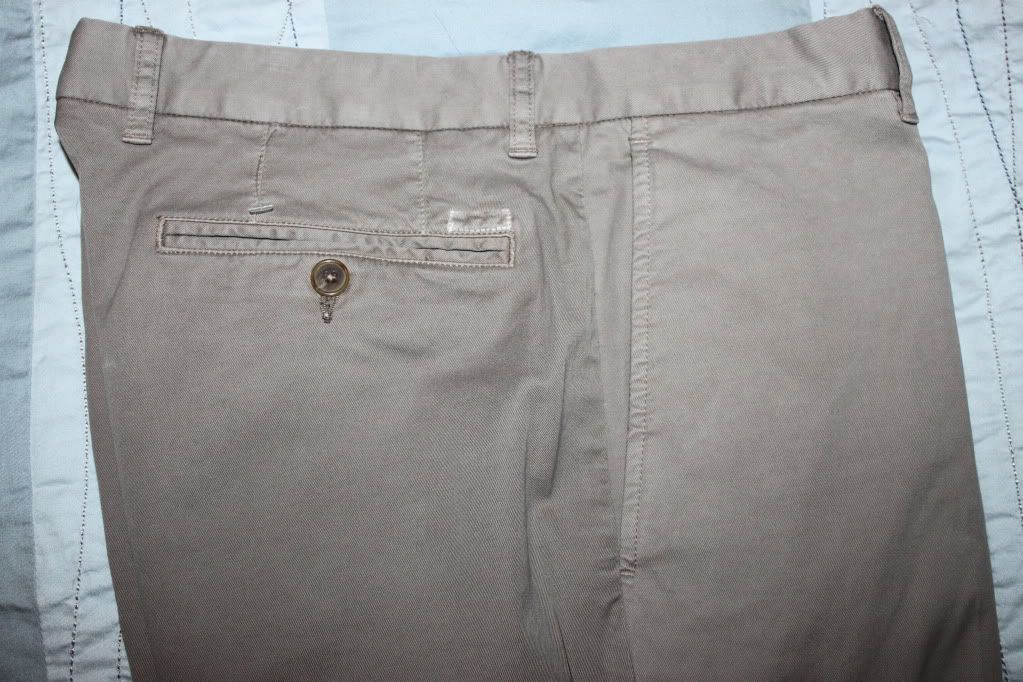 SOLD C3 Tagged size in:EU ; EU: 46 US: 30 Fabric: 53% linen, 47% cotton ; New without tags ; Model: Incotex ChinoLino ; Color: Light khaki ; Internal tags: Cut ; Split Curtain Waistband ; Flat Front ; W: 15 R: 9 T: 9.75 K: 8.25 LO: 7 I: 32 Rear pocket:n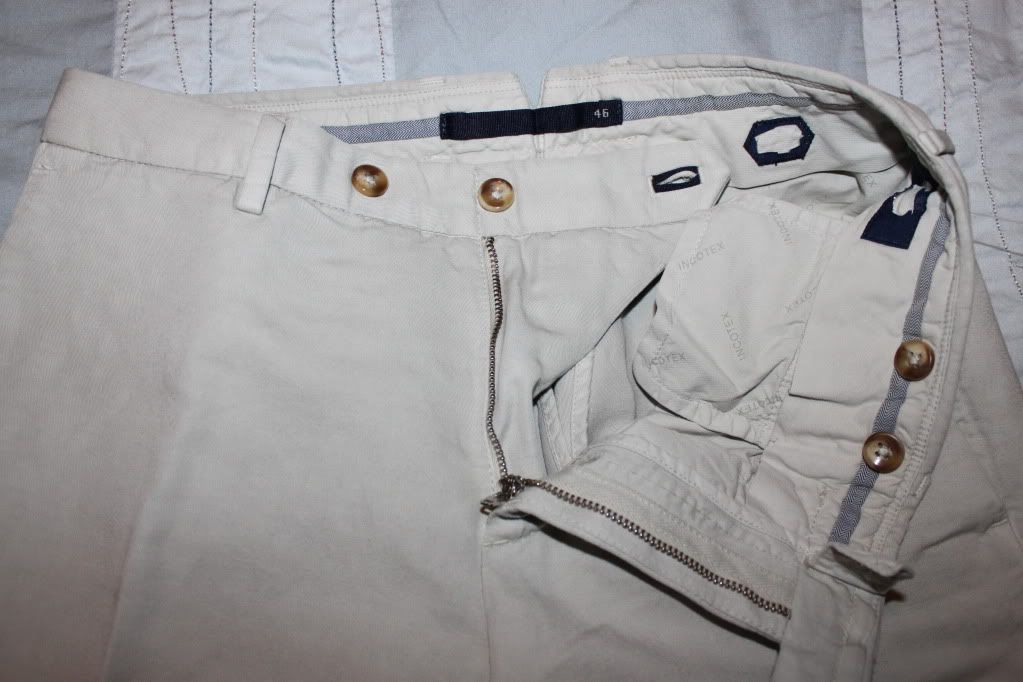 SOLD C4 Tagged size in:EU ; EU: 46 US: 30 Fabric: 97% cotton, 3% elastin ; New without tags ; Model: Incotex for Facconable ; Color: Light khaki ; Internal tags: Cut ; Split Curtain Waistband ; Flat Front ; W: 16.5 R: 10 T: 11 K: 9.75 LO: 7.5 I: 36 Rear pocket:y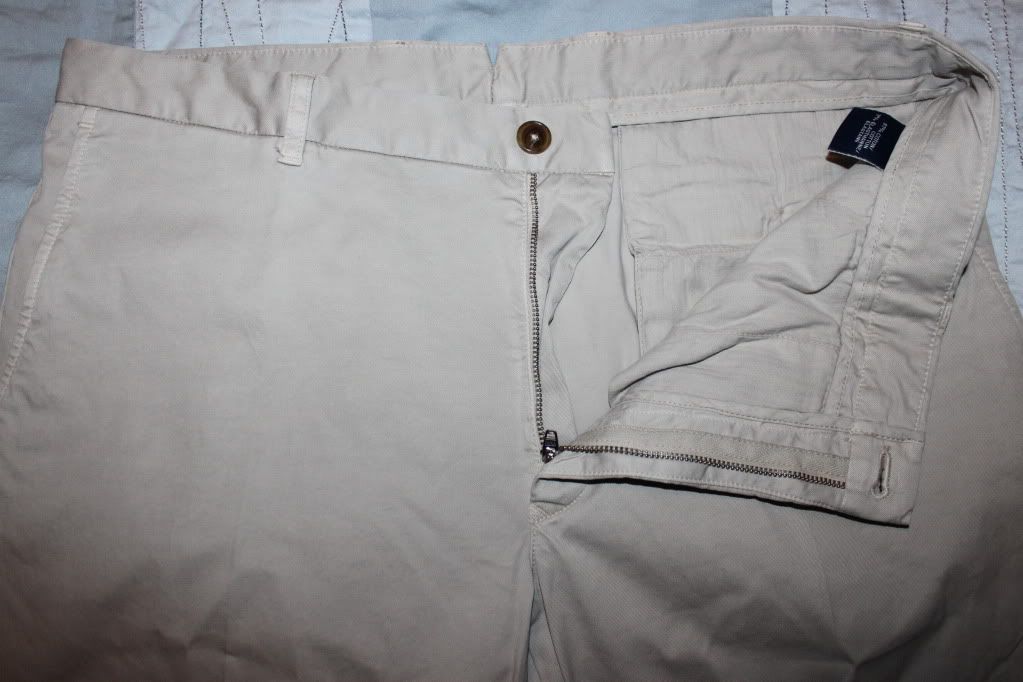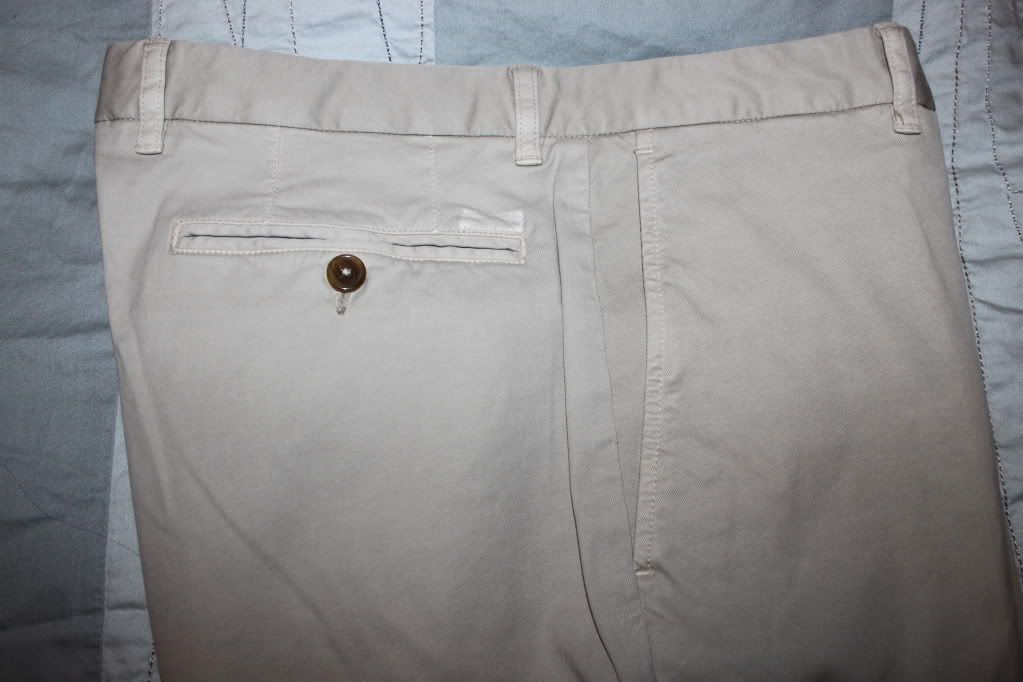 SOLD C5 Tagged size in:US ; EU: 46 US: 30 Fabric: 100% cotton (dressy) ; New without tags - super slight mill flaw on front - see pic under yellow sticker ; Model: Incotex Icegab ; Color: Khaki ; Internal tags: Cut ; Split Curtain Waistband ; Flat Front ; W: 15 R: 10 T: 10.5 K: 9 LO: 37 I: 8.25 Rear pocket:y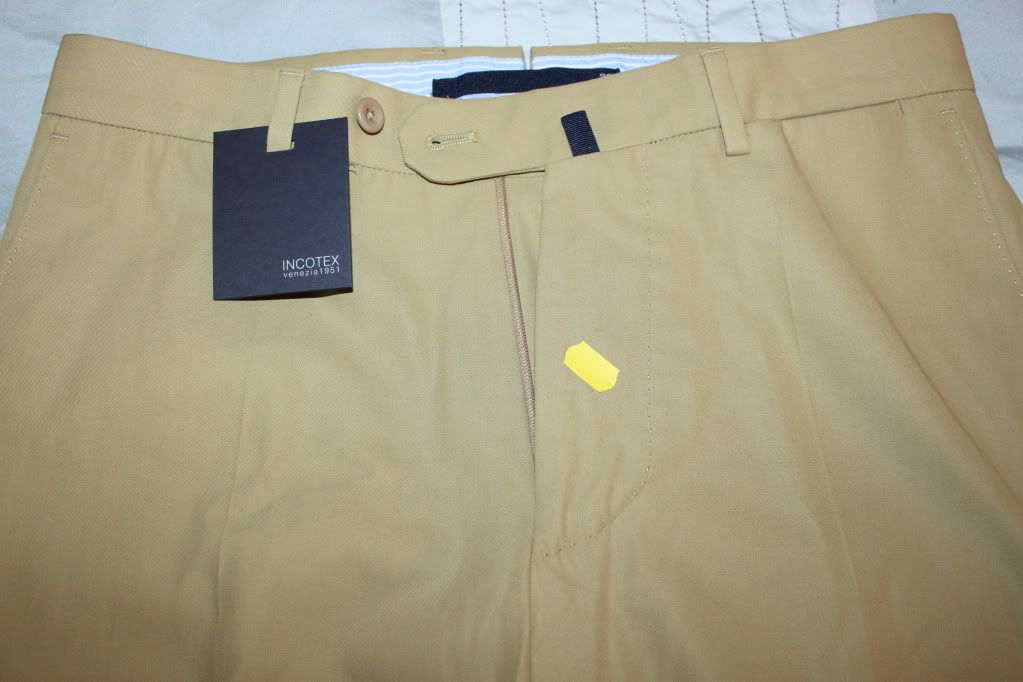 SOLD C6 Tagged size in:EU ; EU: 46 US: 30 Fabric: 97% cotton, 3% elastin ; New without tags - 2 super slight mill flaws on front/leg - see pic under yellow stickers ; Model: inctoex for facconable ; Color: Dark khaki ; Internal tags: Cut ; Split Curtain Waistband ; Flat Front ; W: 16.5 R: 10 T: 11.5 K: 9.5 LO: 36.6 I: 7.5 Rear pocket:y
SOLD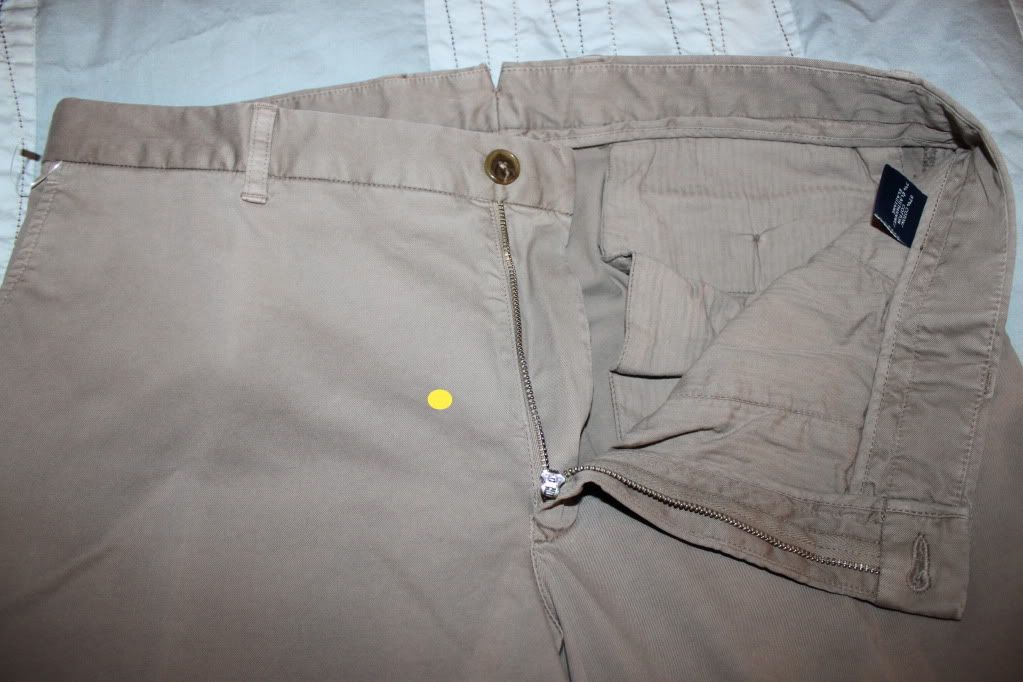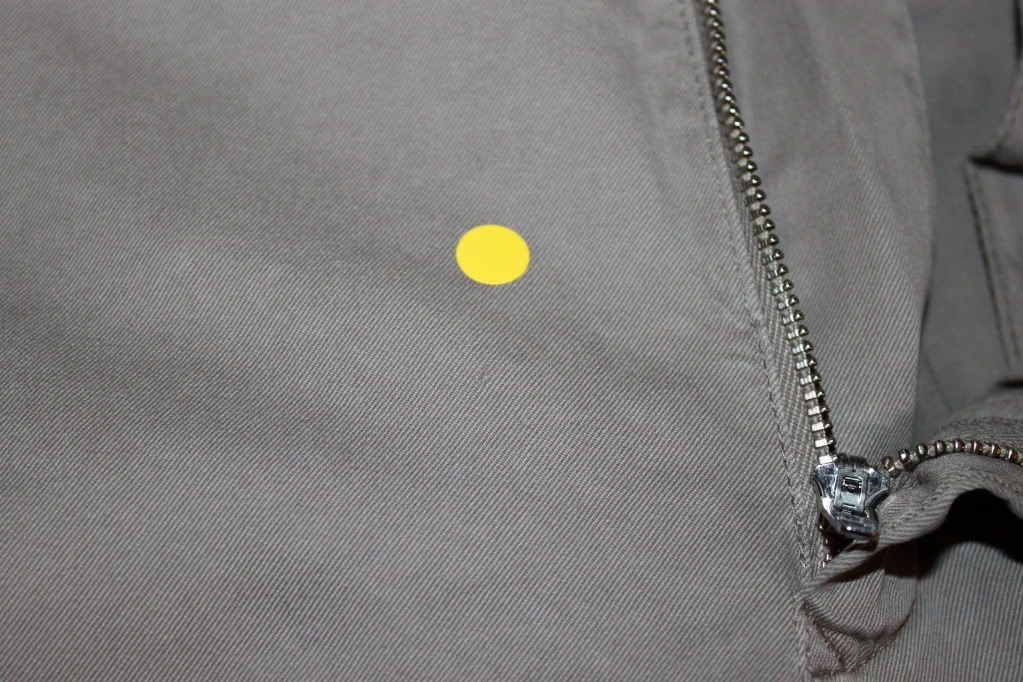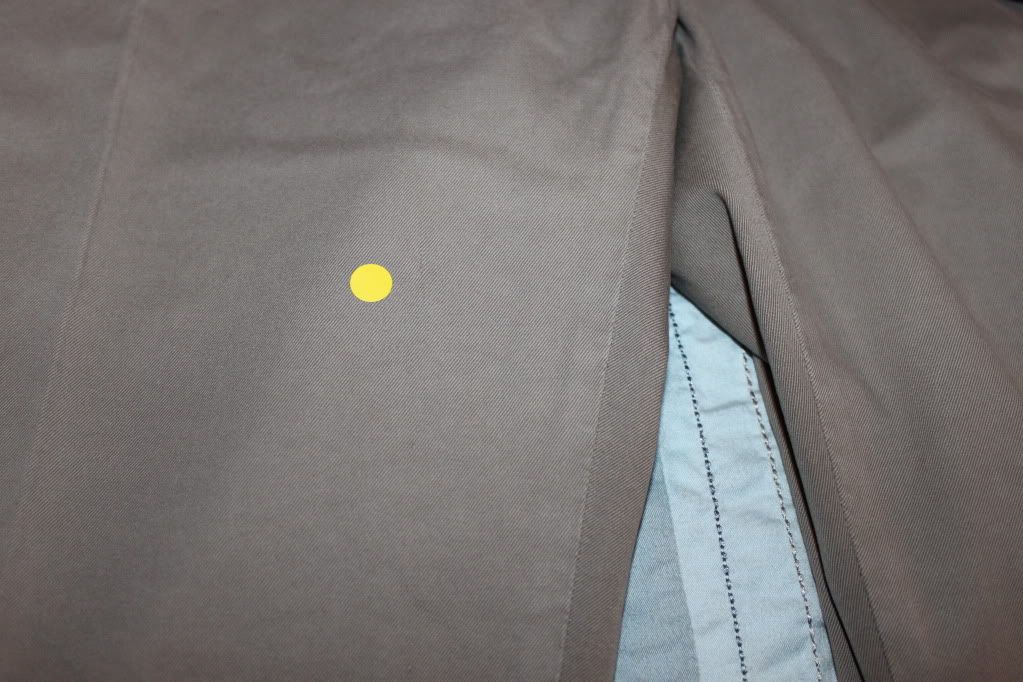 C7 Tagged size in:US ; EU: 47 US: 31 Fabric: 100% cotton ; New without tags ; Model: Incotex ; Color: Khaki ; Internal tags: Cut ; Split Curtain Waistband ; Flat Front ; W: 16 R: 9 T: 10.5 K: 9 LO: 7.5 I: 34.5 Rear pocket:n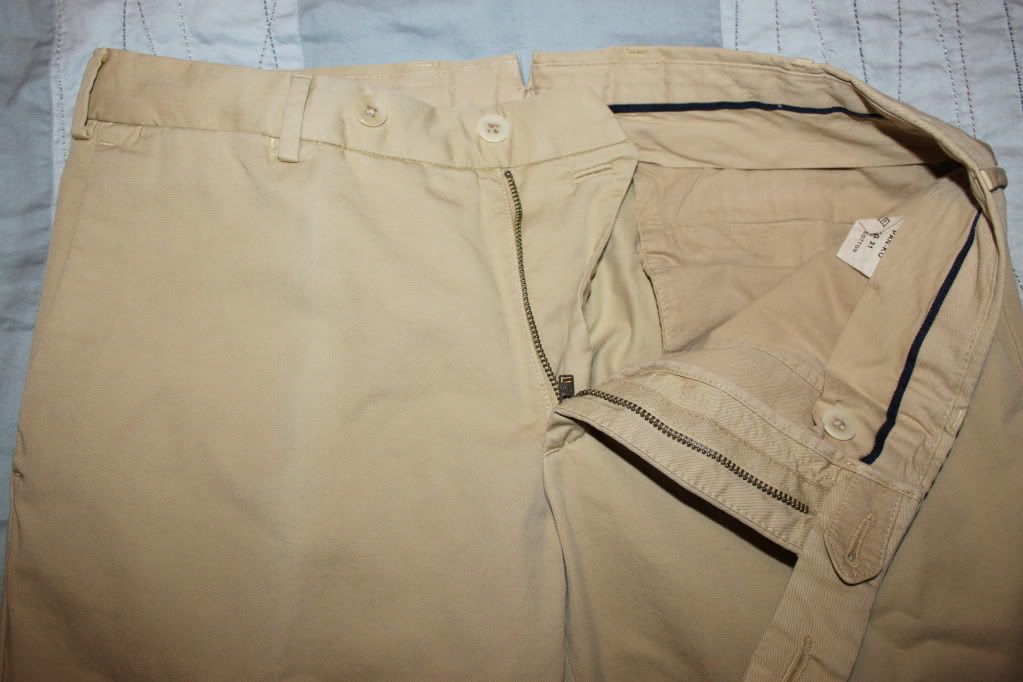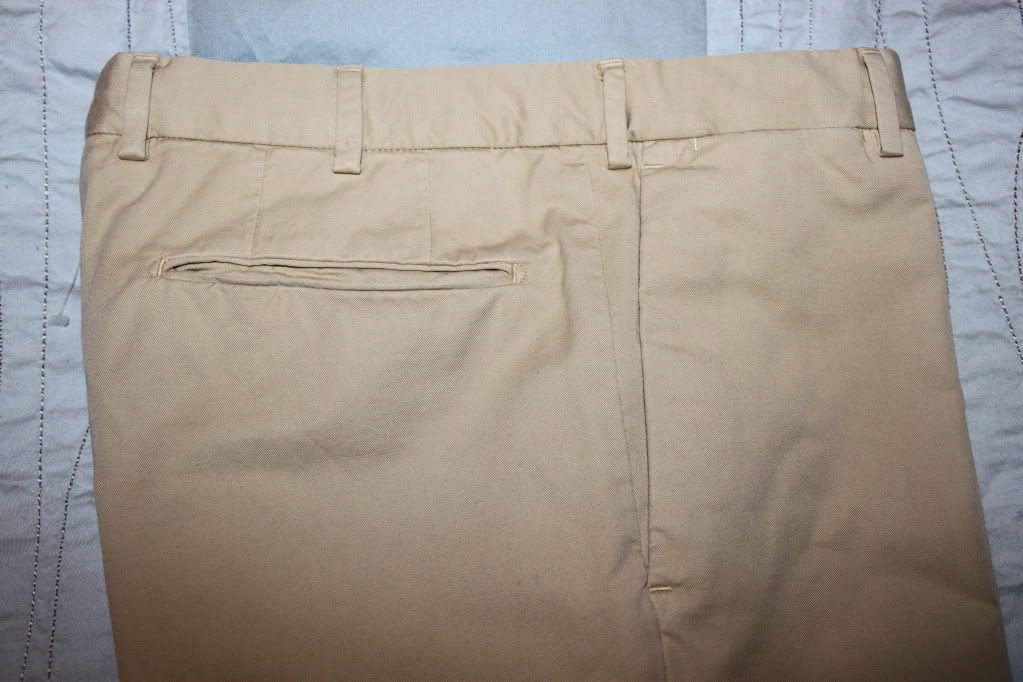 SOLD C8 Tagged size in:EU ; EU: 48 US: 32 Fabric: 100% cotton (dressy) ; New without tags ; Model: Inxotex for Zegna 10 pockets trouser ; Color: Khaki ; Internal tags: Cut ; Split Curtain Waistband ; Flat Front ; W: 16 R: 10.5 T: 10 K: 9.75 LO: 8.25 I: 36 Rear pocket:y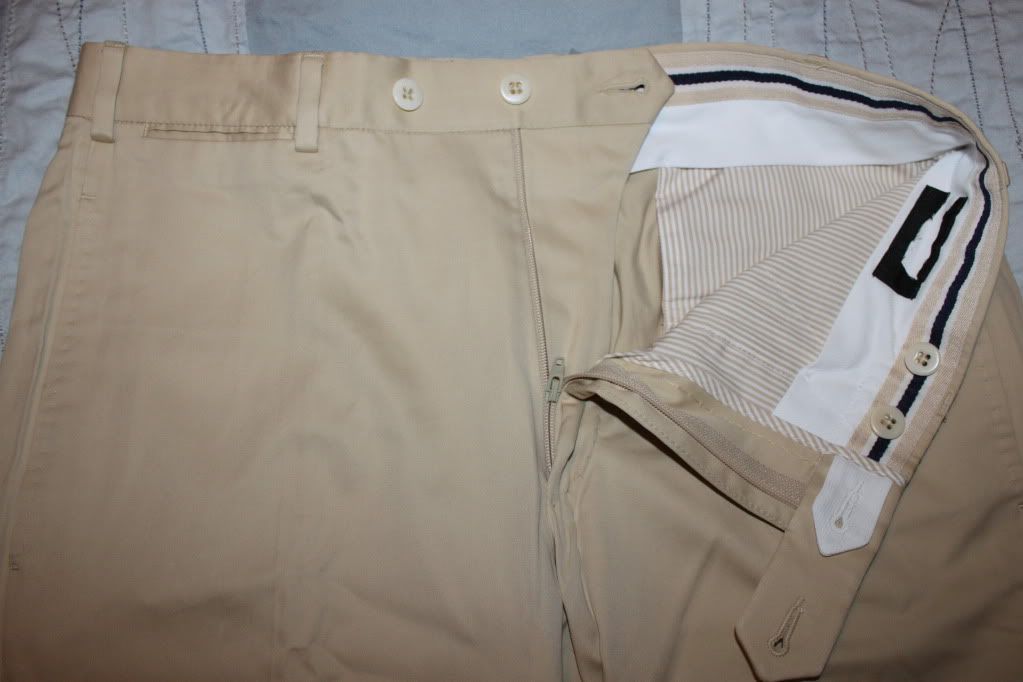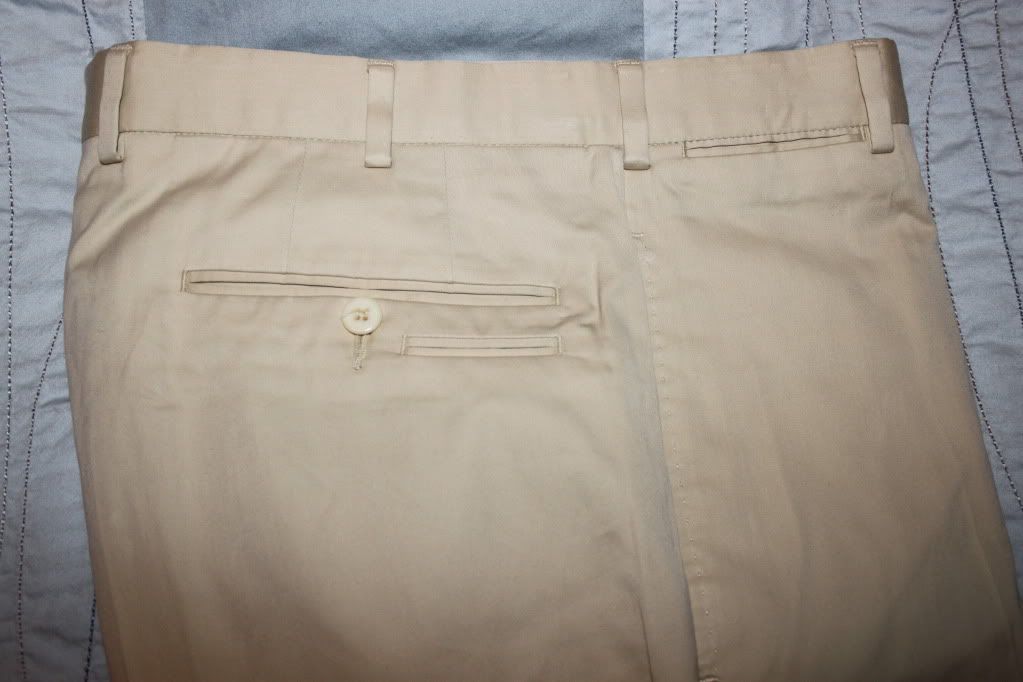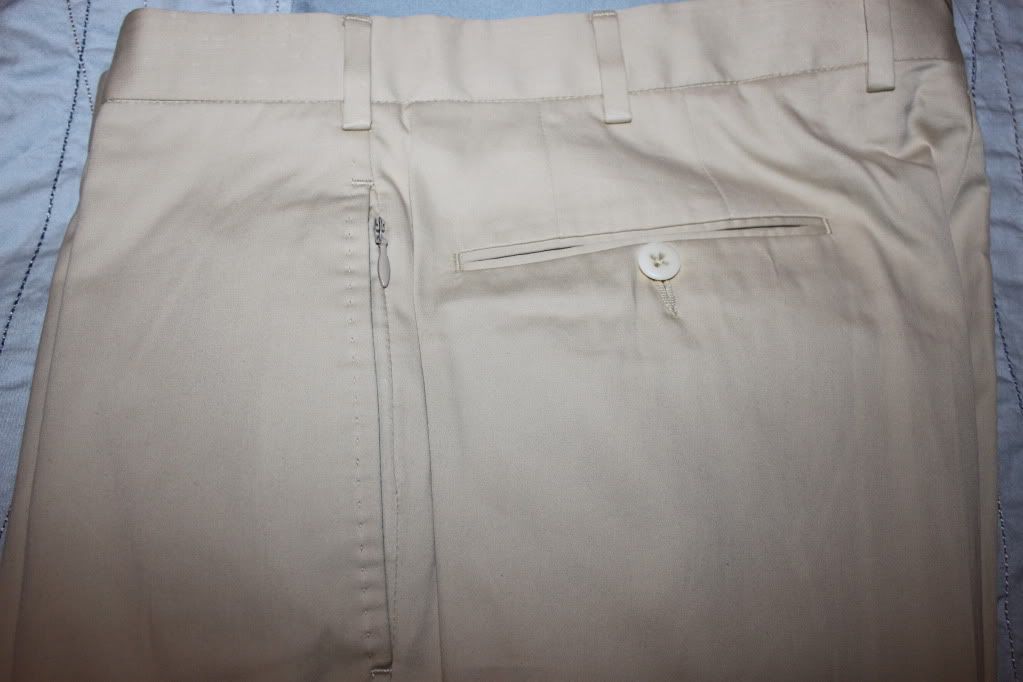 C9 Tagged size in:EU ; EU: 48 US: 32 Fabric: 100% cotton ; New without tags ; Model: Incotex jean style ; Color: Dark blue ; Internal tags: Intact ; Split Curtain Waistband ; Flat Front ; W: 16.5 R: 10.5 T: 11.5 K: 9 LO: 7.5 I: 35 Rear pocket:n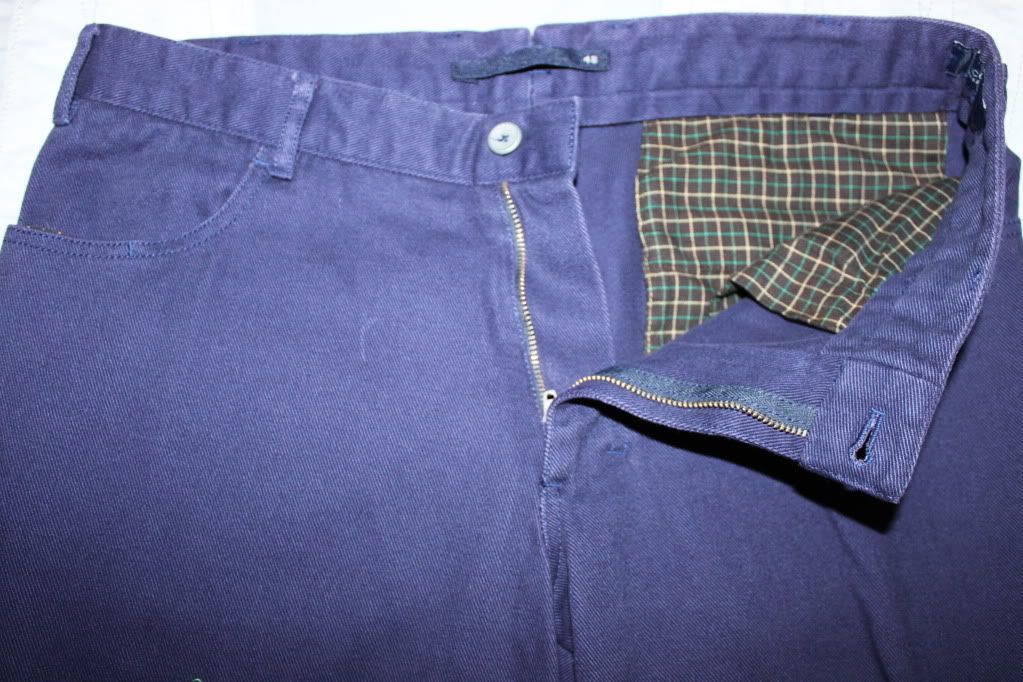 SOLD C10 Tagged size in:EU ; EU: 48 US: 32 Fabric: 100% cotton ; New without tags ; Model: Incotex for Zegna ; Color: Gray ; Internal tags: Cut ; Split Curtain Waistband ; Flat Front ; W: 16 R: 9.75 T: 11 K: 9 LO: 36 I: 8 Rear pocket:y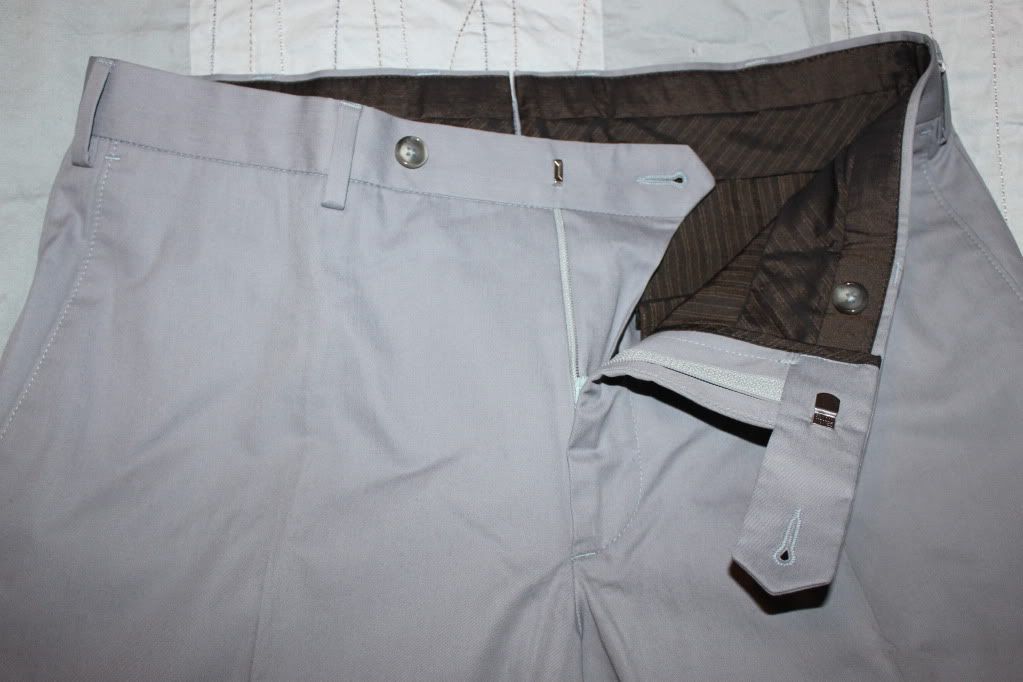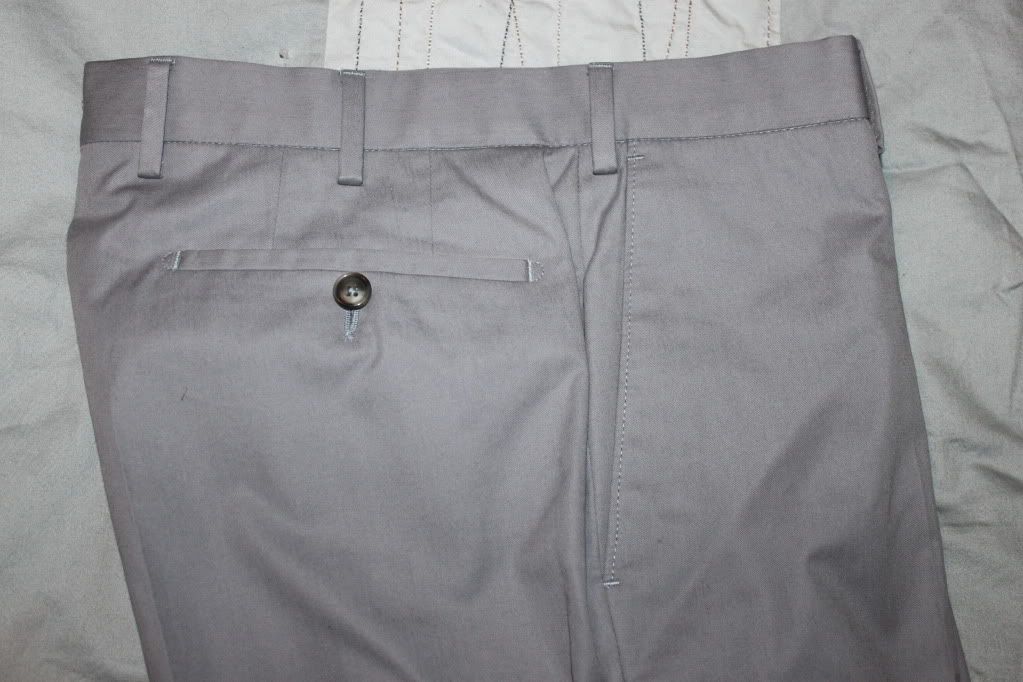 SOLD C11 Tagged size in:EU ; EU: 48 US: 32 Fabric: 100% cotton ; New without tags ; Model: Incotex for Zegna ; Color: Light khaki ; Internal tags: Cut ; Split Curtain Waistband ; Flat Front ; W: 16.5 R: 9.25 T: 10.75 K: 9 LO: 35 I: 7.5 Rear pocket:n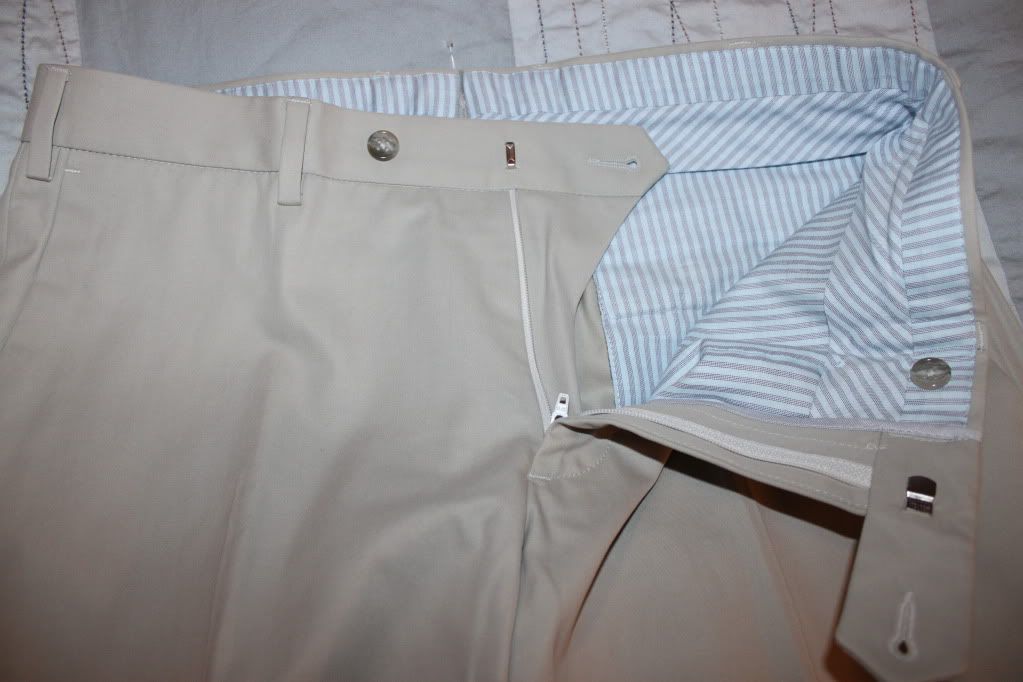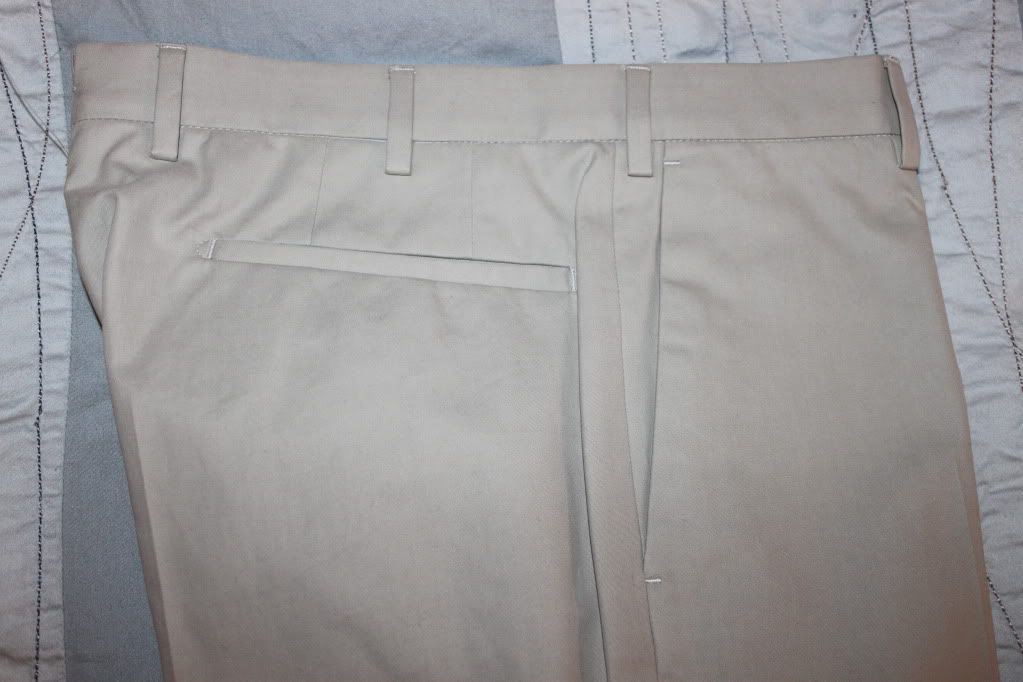 SOLD C12 Tagged size in:EU ; EU: 48 US: 32 Fabric: 97% cotton, 3% elastin ; New without tags ; Model: Incotex High Comfort ; Color: Dark green ; Internal tags: Cut ; Split Curtain Waistband ; Flat Front ; W: 16 R: 9 T: 10.5 K: 8.5 LO: 35 I: 7 Rear pocket:y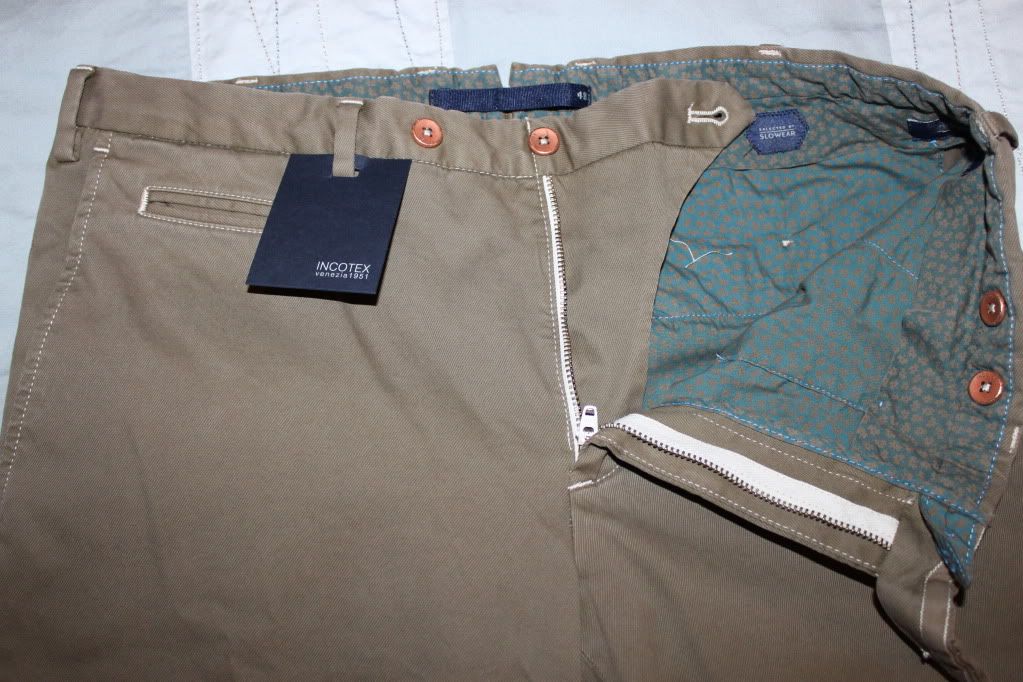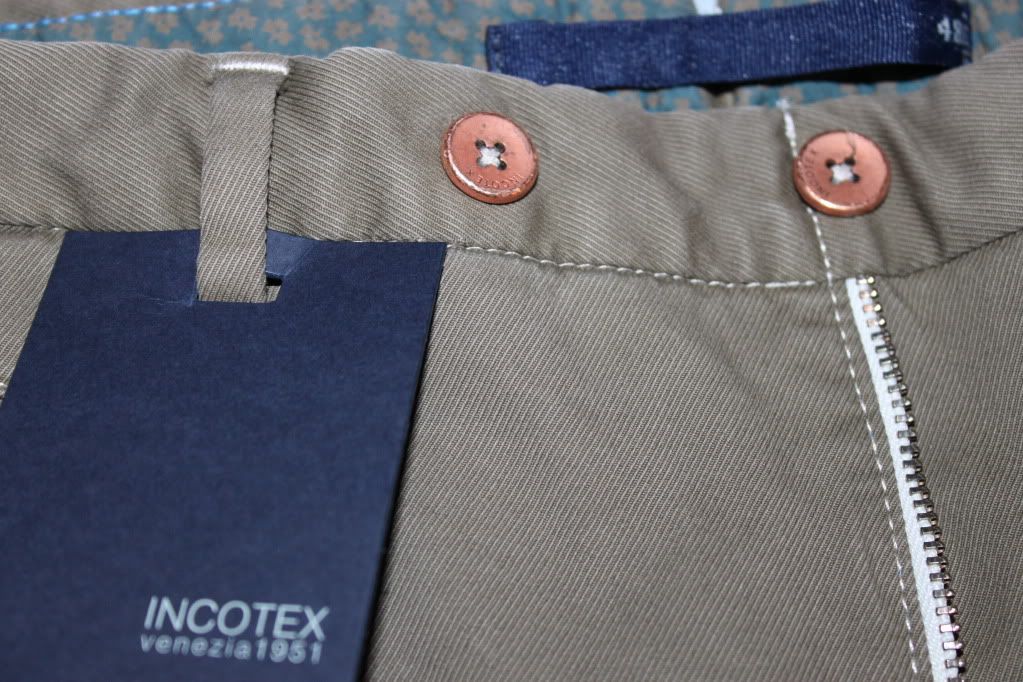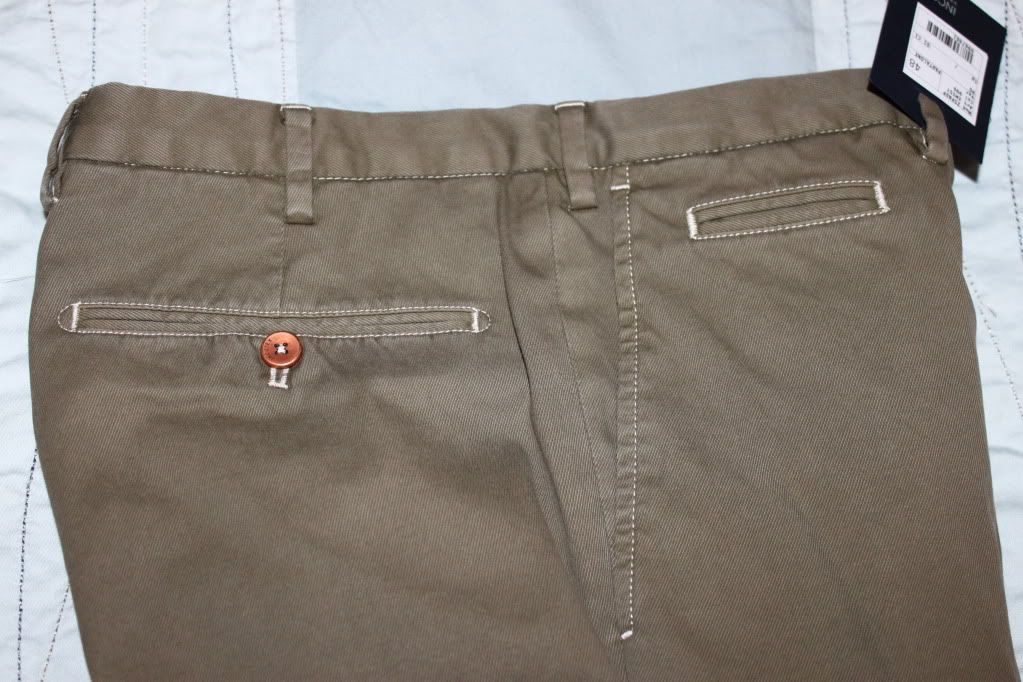 SOLD C13 Tagged size in:US ; EU: 49 US: 33 Fabric: 53% linen, 47% cotton ; New without tags ; Model: Incotex ChinoLino ; Color: Brown ; Internal tags: Cut ; Split Curtain Waistband ; Flat Front ; W: 16.5 R: 10 T: 11 K: 9.5 LO: 37 I: 8.5 Rear pocket:y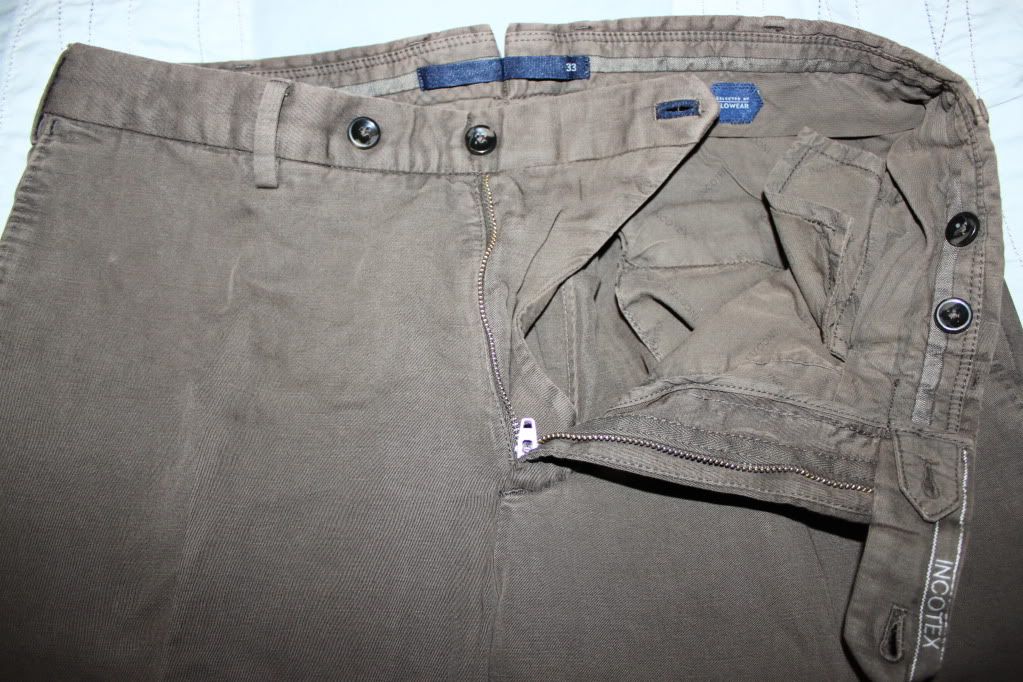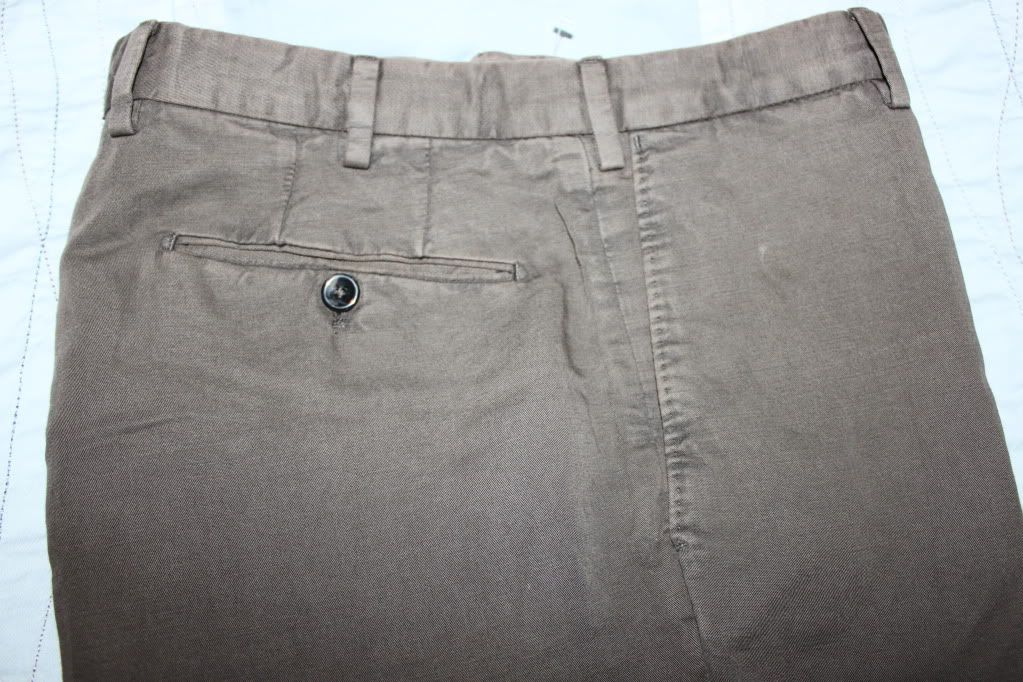 SOLD C14 Tagged size in:NA ; EU: US: 33 (No tagged size or fabric) Fabric: 100% cotton or 97 cotton/3 elastin ; New without tags ; Model: Incotex ; Color: Khaki ; Internal tags: Cut ; Split Curtain Waistband ; ; W: 17 R: 9 T: 10.5 K: 9.5 LO: 34 I: 8 Rear pocket:n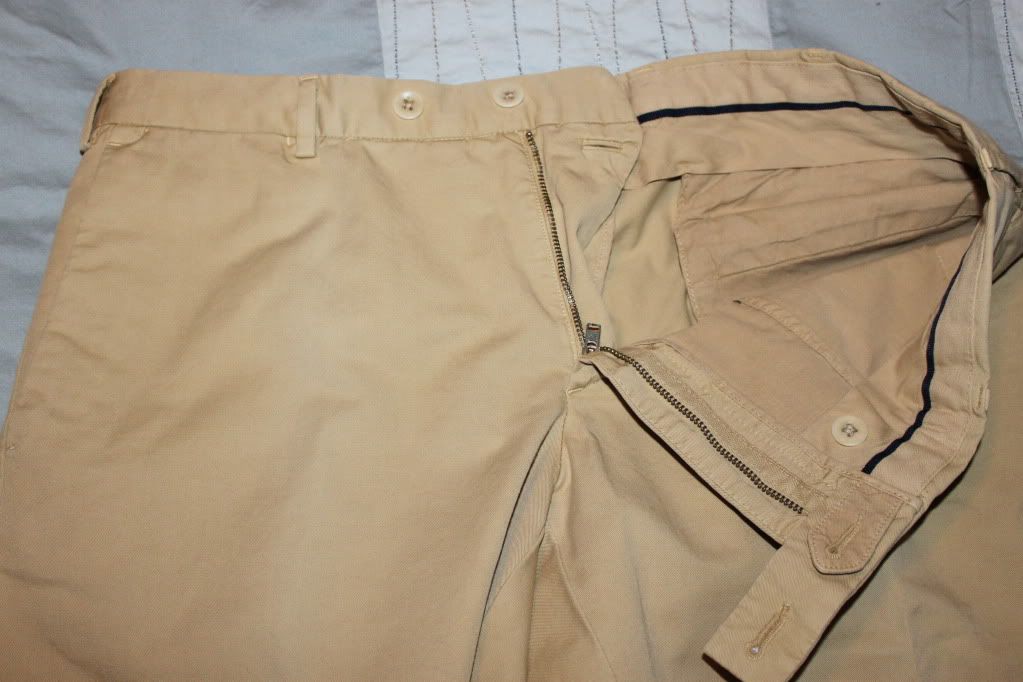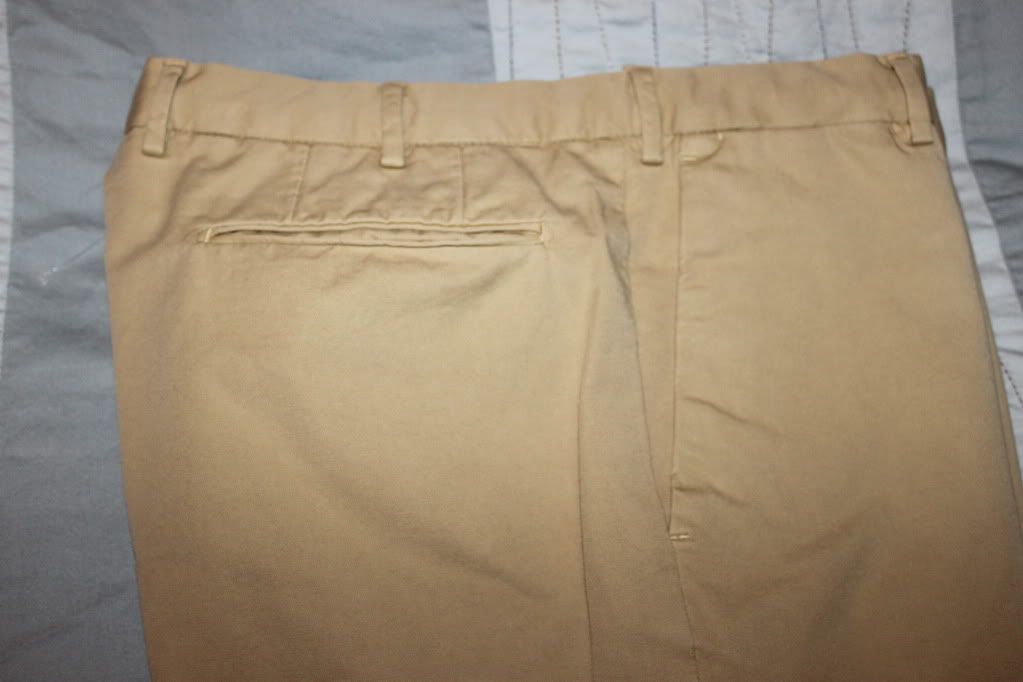 SOLD C15 Tagged size in:US ; EU: 50 US: 34 Fabric: 100% cotton ; New without tags ; Model: Incotex ; Color: White ; Internal tags: Cut ; Split Curtain Waistband ; ; W: 17 R: 10 T: 11.5 K: 9.5 I: 38 LO: 8 Rear pocket:n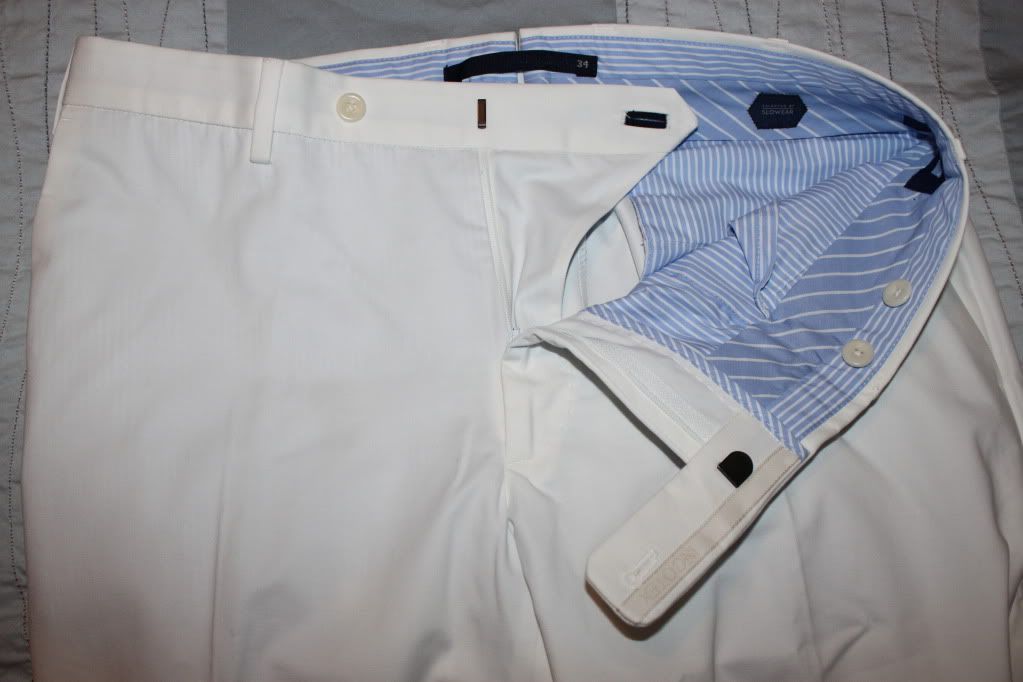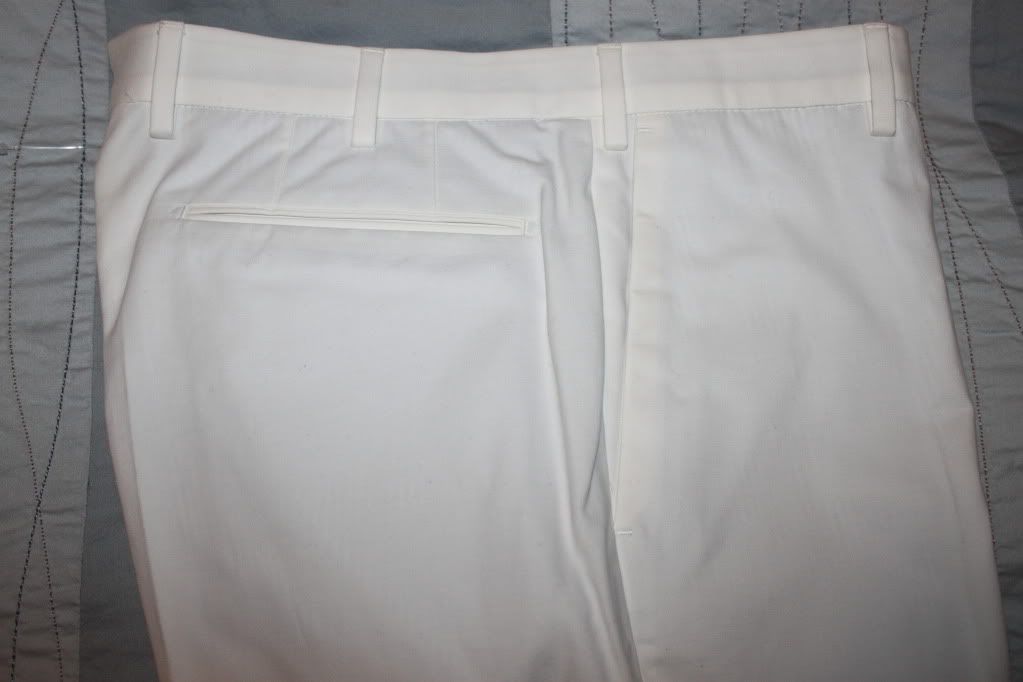 SOLD C16 Tagged size in:EU ; EU: 50 US: 34 Fabric: 100% cotton (lightweight) ; New without tags ; Model: Incotex ; Color: Beige/subtle plaid ; Internal tags: Cut ; Split Curtain Waistband ; ; W: 17 R: 10.25 T: 11.5 K: 9.5 I: 37 LO: 8.5 Rear pocket:y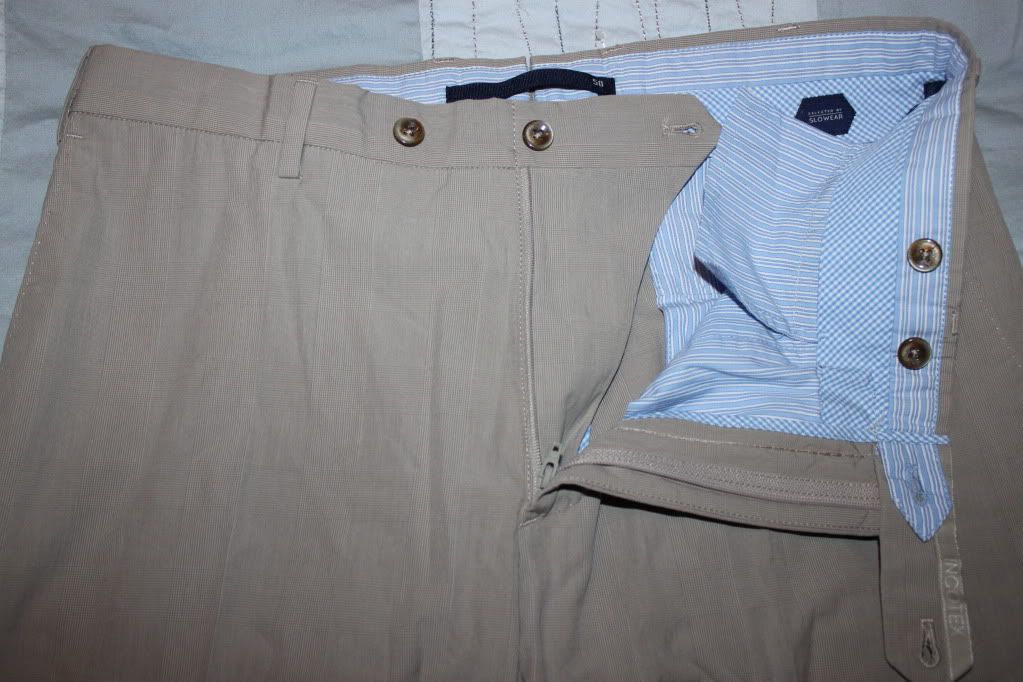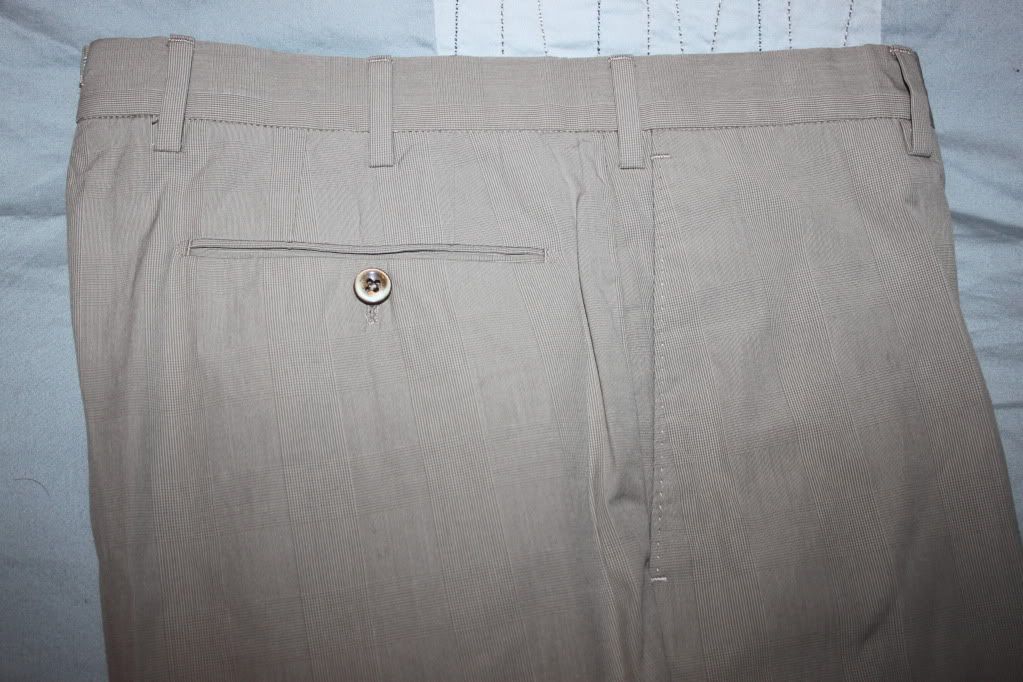 SOLD C17 Tagged size in:EU ; EU: 50 US: 34 Fabric: 97% cotton, 3% elastin ; New without tags ; Model: Incotex High comfort ; Color: Khaki ; Internal tags: Cut ; Split Curtain Waistband ; ; W: 17 R: 10 T: 11 K: 9.5 I: 36 LO: 8 Rear pocket:y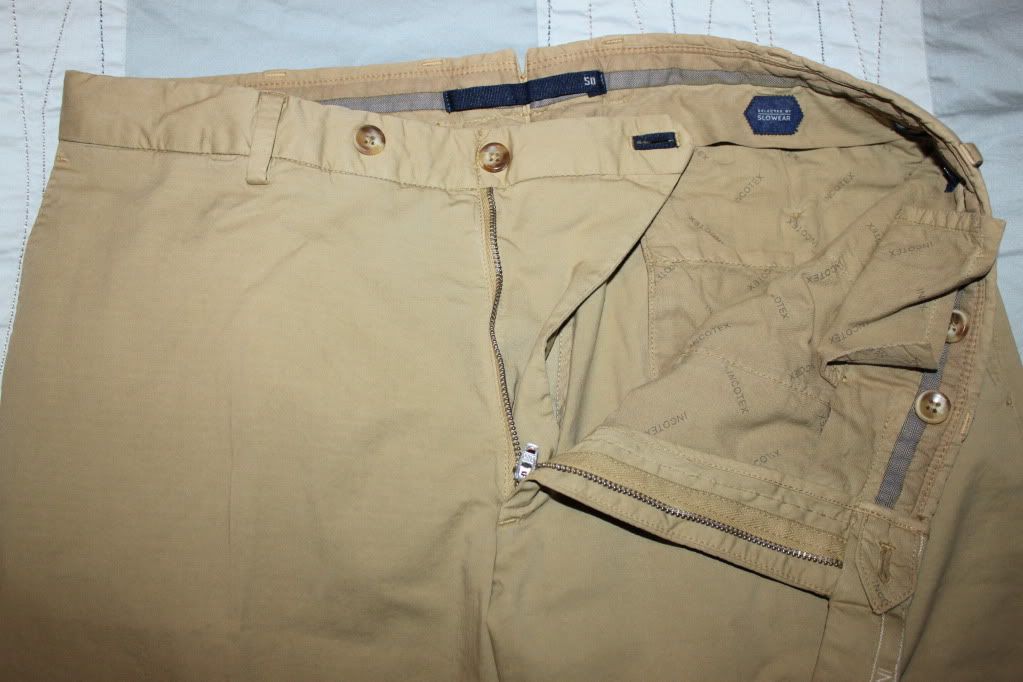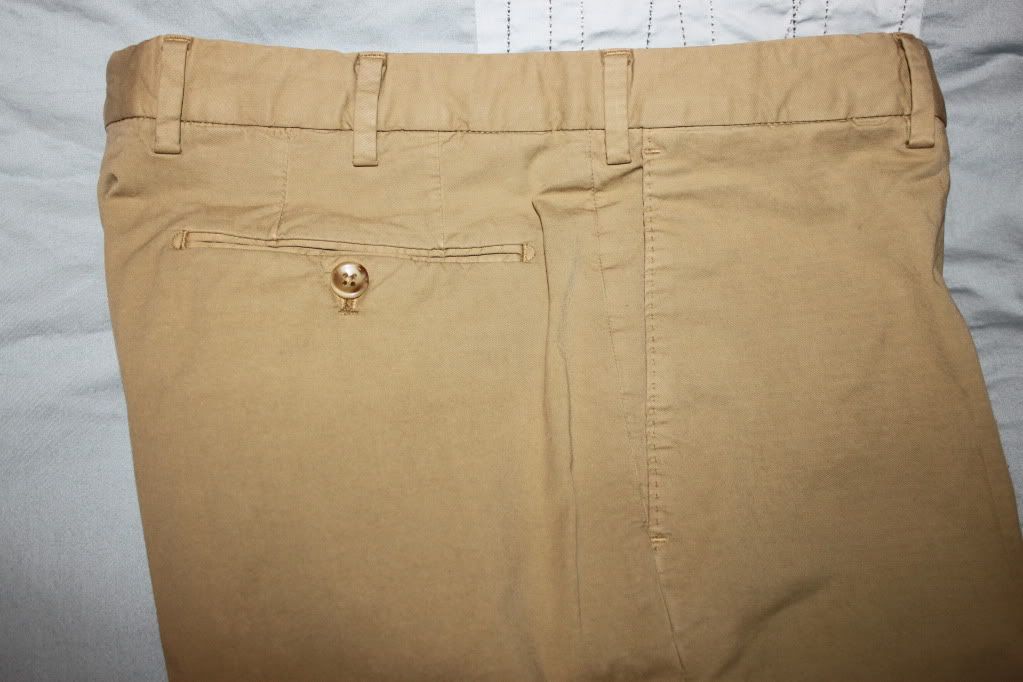 SOLD C18 Tagged size in:EU ; EU: 50 US: 34 Fabric: 100% cotton ; New without tags ; Model: Incotex ; Color: Dark khaki super subtle tonal ; Internal tags: Cut ; Split Curtain Waistband ; ; W: 17 R: 9.5 T: 11 K: 9.25 I: 36 LO: 7.5 Rear pocket:n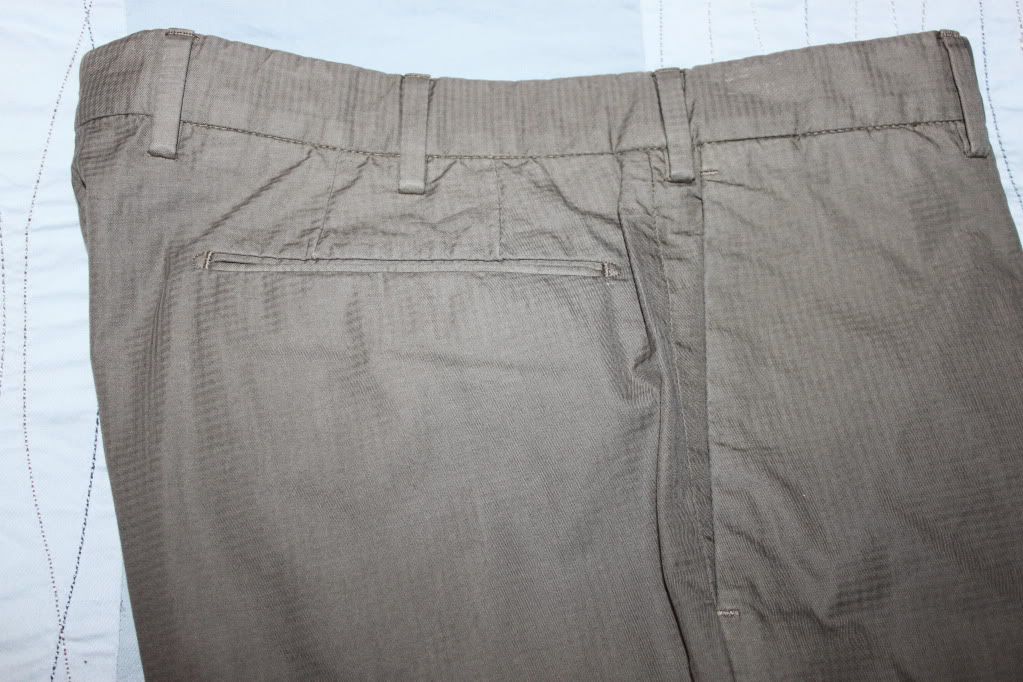 SOLD C19 Tagged size in:EU ; EU: 50 US: 34 Fabric: 100% cotton ; New without tags ; Model: Incotex ; Color: Gray ; Internal tags: Cut ; Split Curtain Waistband ; ; W: 17 R: 9.5 T: 11 K: 9.25 I: 33.75 LO: 7.25 Rear pocket:n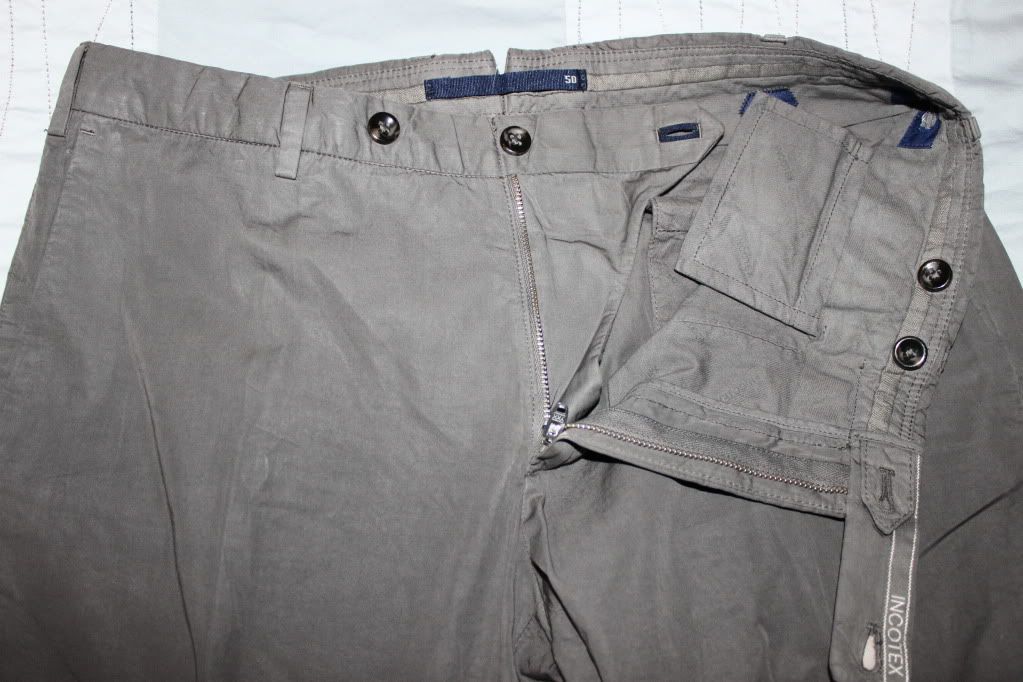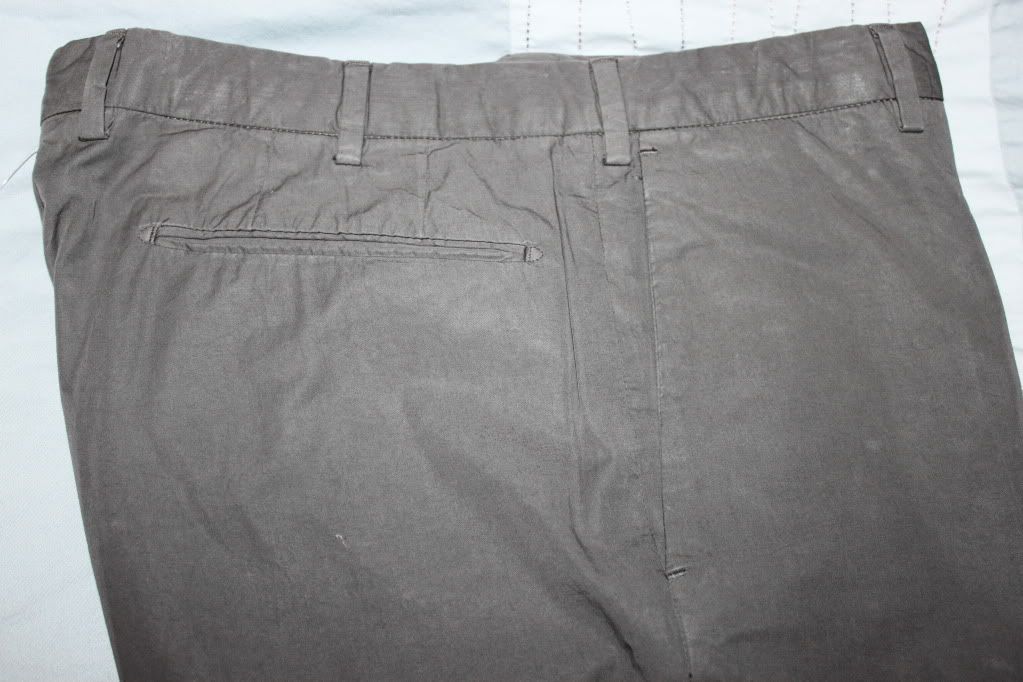 SOLD C20 Tagged size in:EU ; EU: 50 US: 34 Fabric: 100% cotton (dressy) ; New without tags ; Model: Inxotex for Zegna 10 pockets trouser ; Color: Khaki ; Internal tags: Cut ; Split Curtain Waistband ; Flat Front ; W: 17 R: 10.5 T: 10.5 K: 9.5 I: 35 LO: 8.5 Rear pocket:y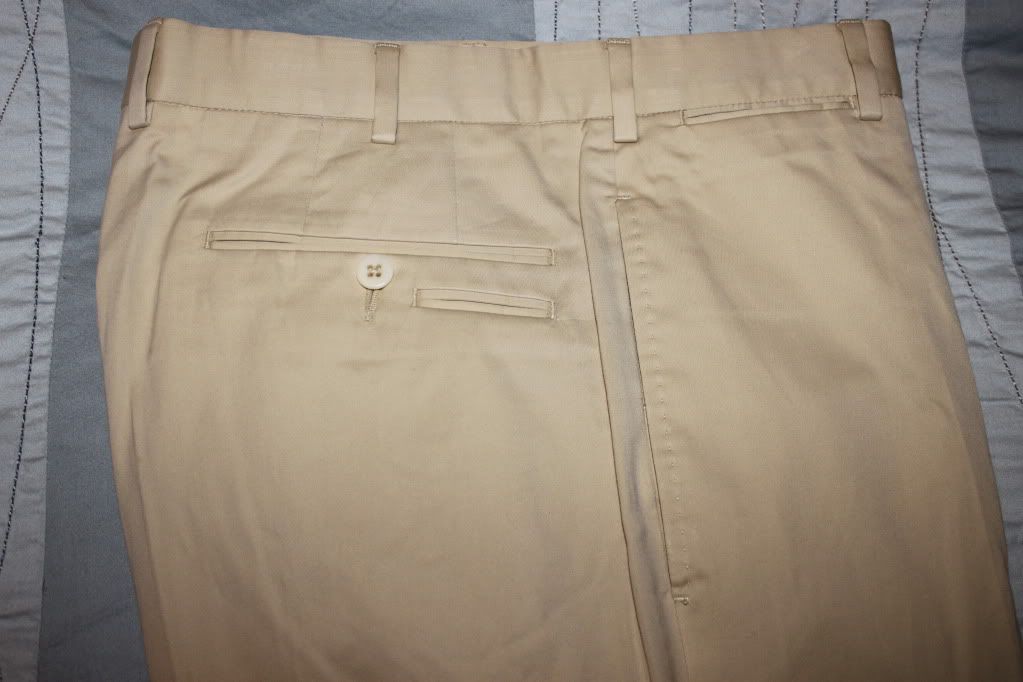 SOLD C21 Tagged size in:EU ; EU: 50 US: 34 Fabric: No tag - 100% cotton or 97 cotton/3 elastin ; New without tags ; Model: Incotex ; Color: Dark khaki ; Internal tags: Cut ; Split Curtain Waistband ; Flat Front ; W: 17 R: 10 T: 10.5 K: 8.75 I: 35 LO: 7 Rear pocket:n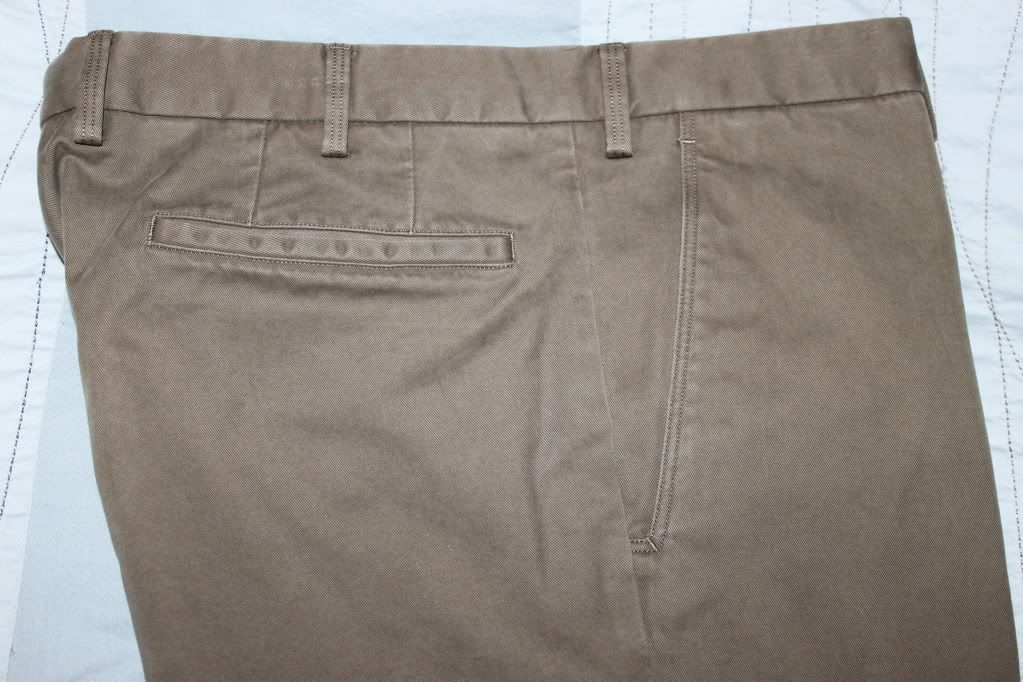 SOLD C22 Tagged size in:EU ; EU: 50 US: 34 Fabric: 100% cotton ; New without tags - Small flaws on lower right leg - see pics under yellow sticker ; Model: Incotex for Zegna ; Color: Light khaki ; Internal tags: Cut ; Split Curtain Waistband ; Flat Front ; W: 17 R: 10.5 T: 11 K: 9.5 I: 35 LO: 8 Rear pocket:y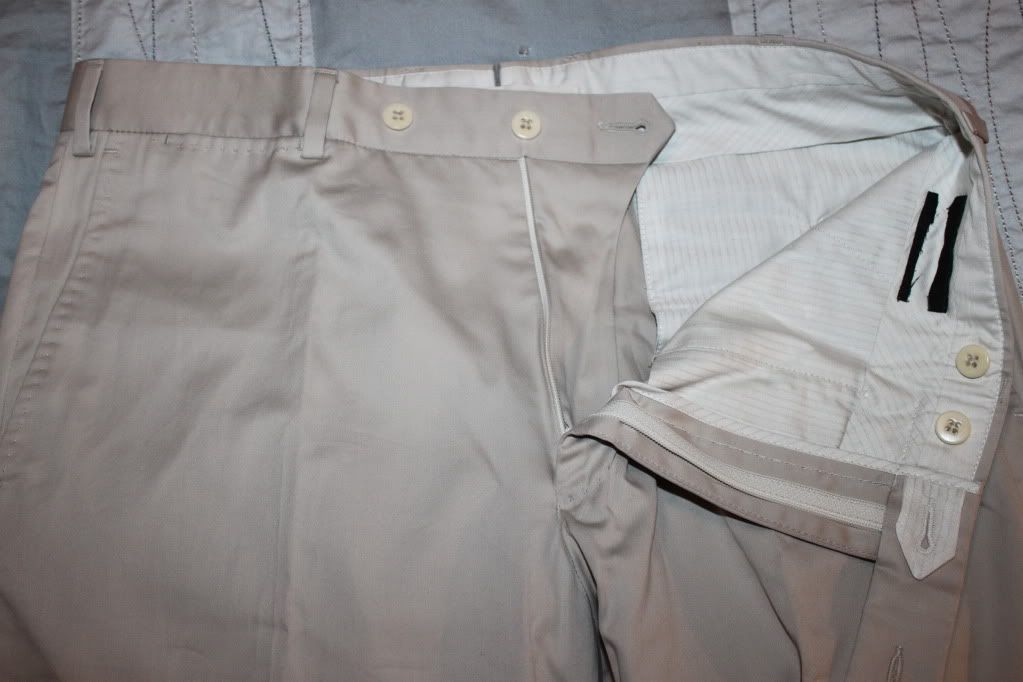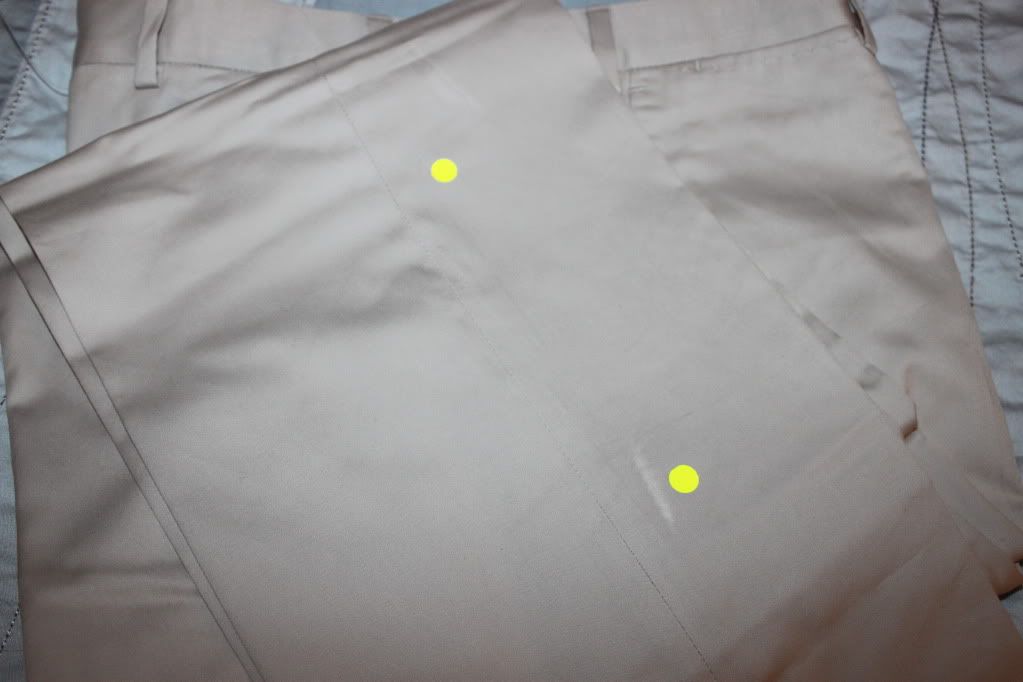 SOLD C23 Tagged size in:US ; EU: 50 US: 34 Fabric: 53% linen, 47% cotton ; New without tags - subtle mill flaw on inside lower left leg - see pic above yellow sticker ; Model: Incotex ChinoLino ; Color: Blue / light purple ; Internal tags: Cut ; Split Curtain Waistband ; Flat Front ; W: 17 R: 10 T: 11.5 K: 9.75 I: 38 LO: 8.5 Rear pocket:y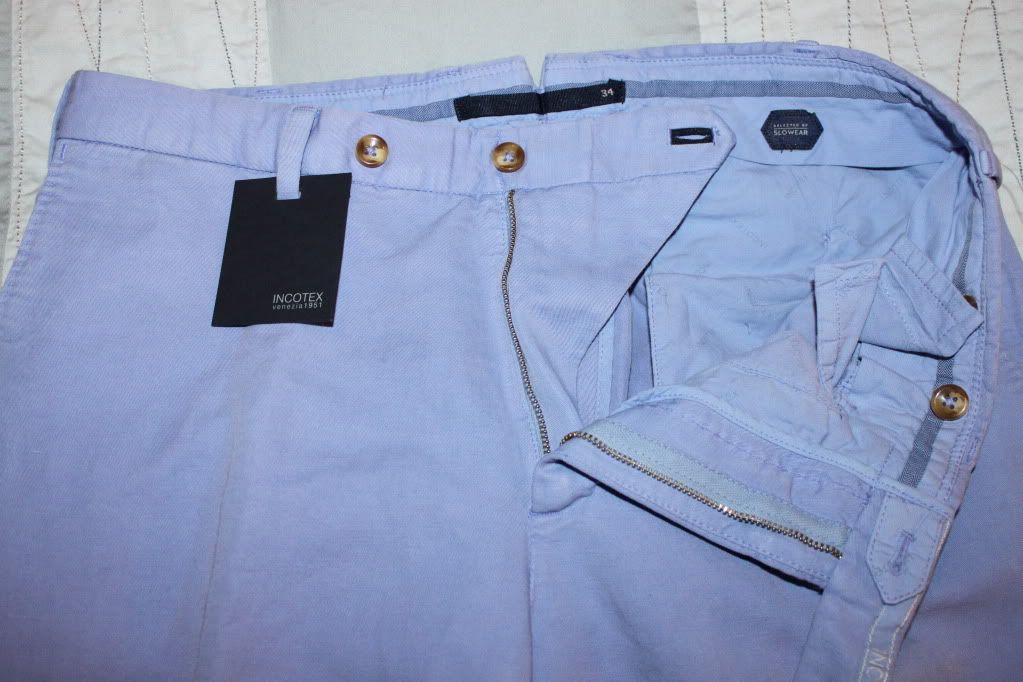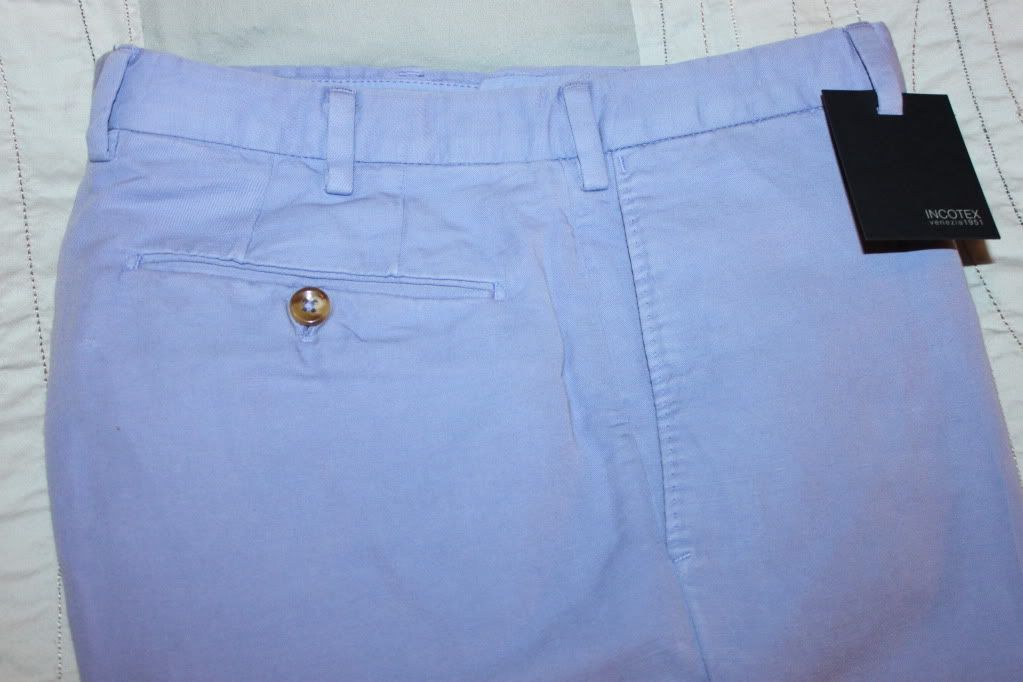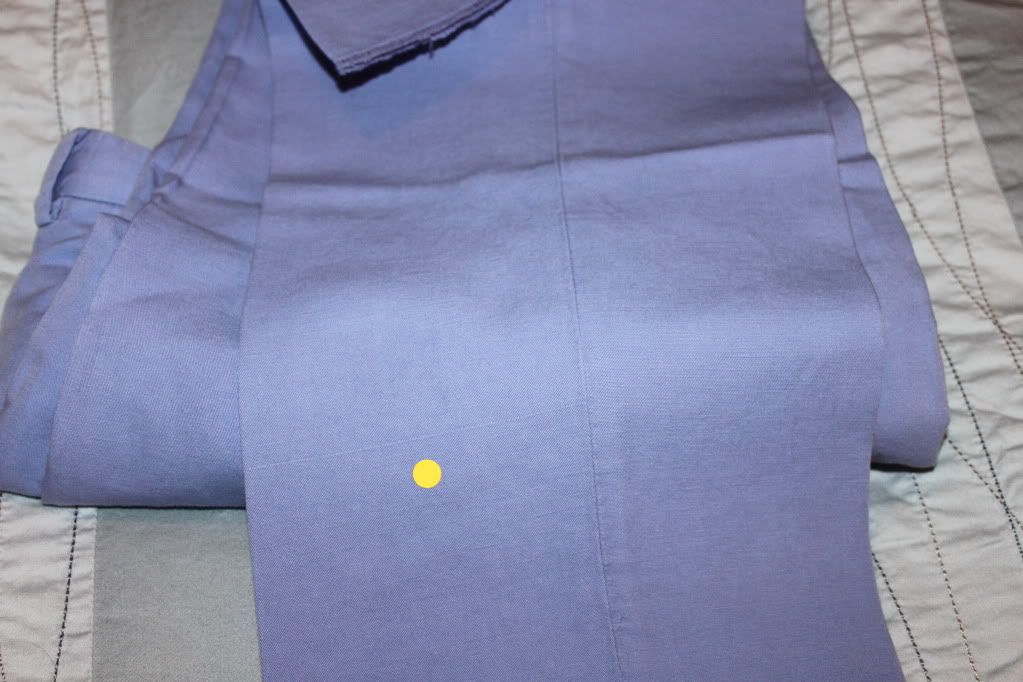 SOLD C24 Tagged size in:US ; EU: 52 US: 36 Fabric: 53% linen, 47% cotton ; New without tags ; Model: Incotex ChinoLino ; Color: Blue ; Internal tags: Cut ; Split Curtain Waistband ; Flat Front ; W: 17.75 R: 10 T: 11.75 K: 10 I: 38 LO: 9 Rear pocket:y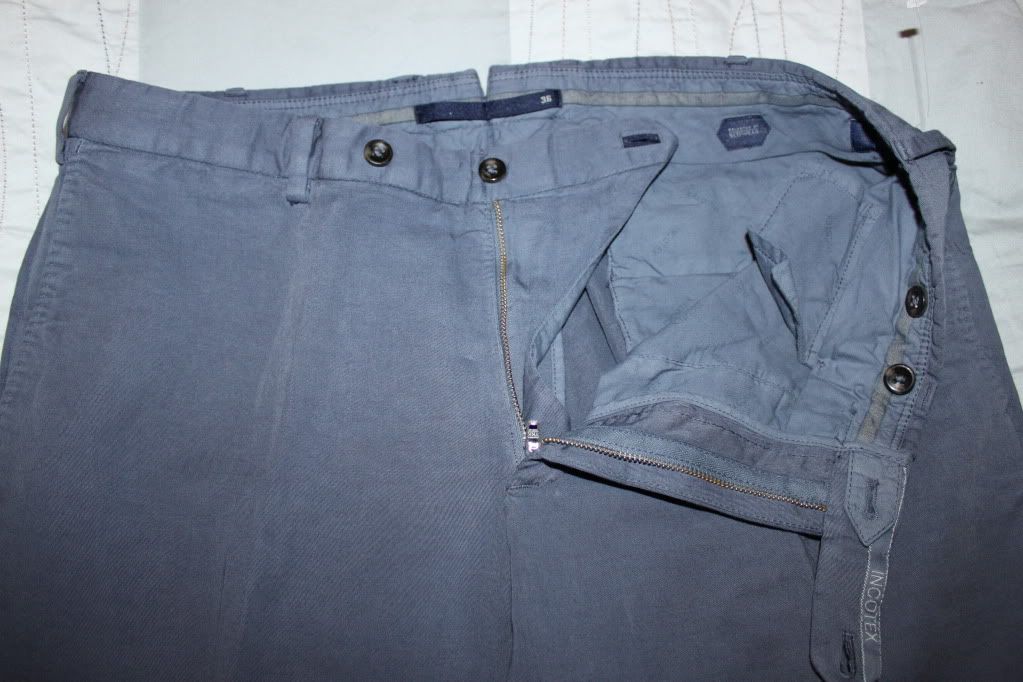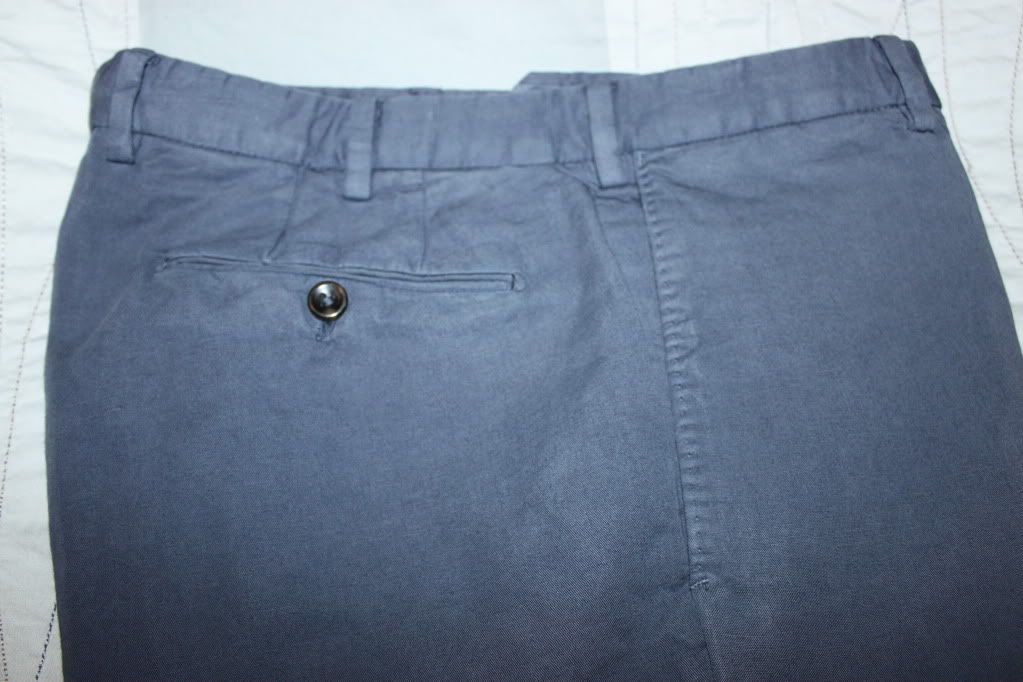 SOLD C25 Tagged size in:EU ; EU: 52 US: 36 Fabric: 100% cotton ; New without tags ; Model: Incotex for Zegna ; Color: Powder blue ; Internal tags: Cut ; Split Curtain Waistband ; Flat Front ; W: 18 R: 10.75 T: 11.75 K: 10 I: 37 LO: 8.5 Rear pocket:y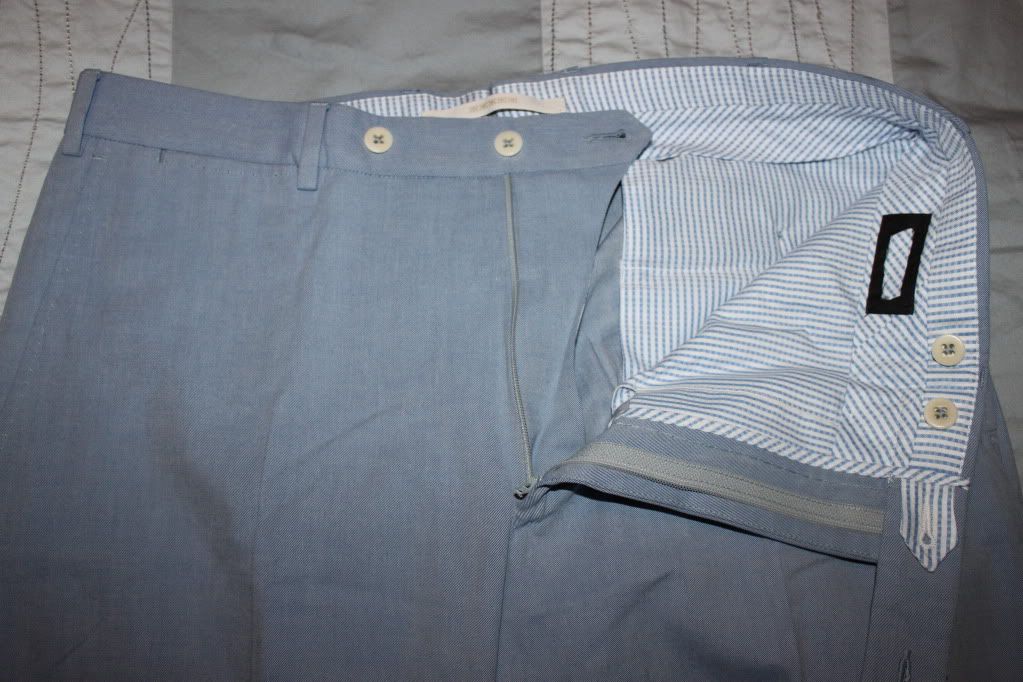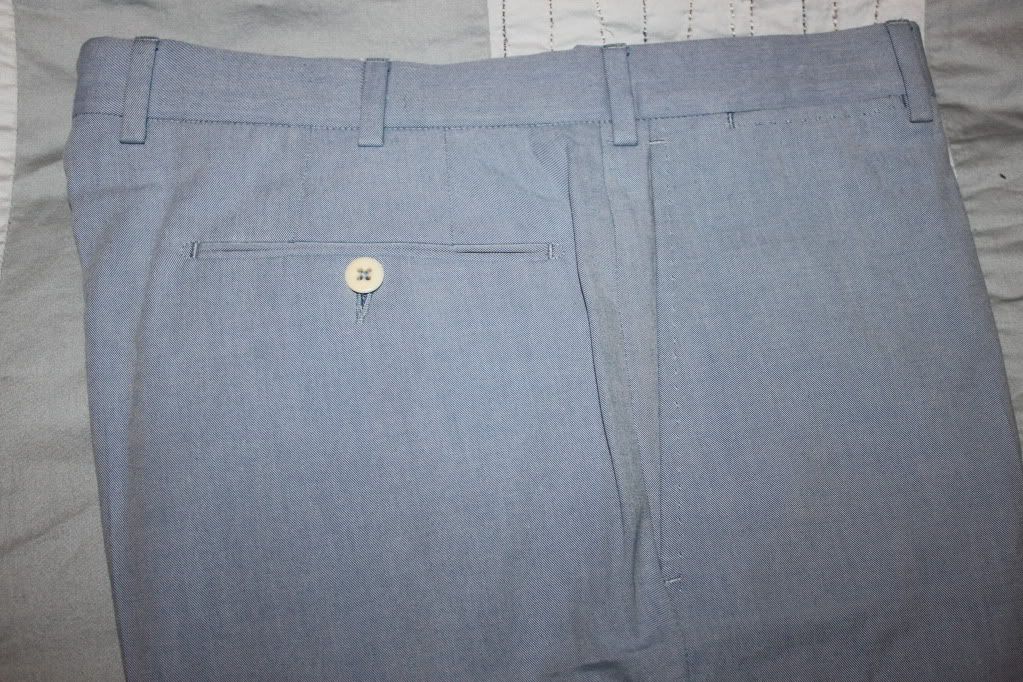 SOLD C26 Tagged size in:EU ; EU: 52 US: 36 Fabric: 97% cotton, 3% elastin ; New without tags ; Model: Incotex High Comfort ; Color: Khaki ; Internal tags: Cut ; Split Curtain Waistband ; Flat Front ; W: 17.75 R: 10 T: 11.5 K: 9.5 I: 37 LO: 8 Rear pocket:y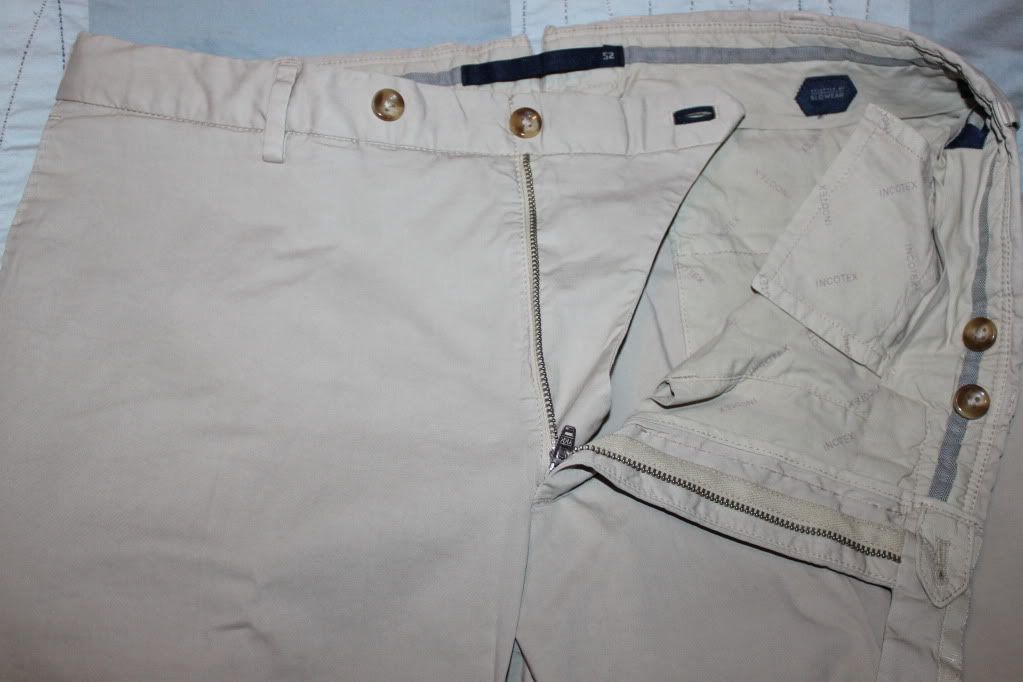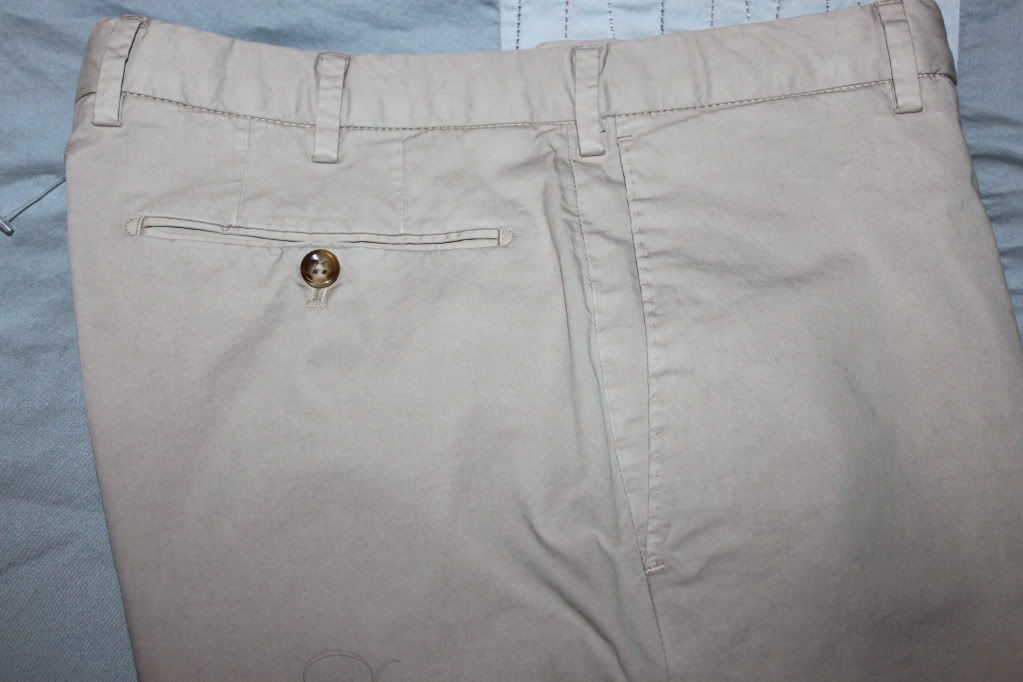 SOLD C27 Tagged size in:US ; EU: 52 US: 36 Fabric: 100% cotton ; New without tags ; Model: Inctoex Incochino ; Color: Dark khaki ; Internal tags: Cut ; Split Curtain Waistband ; Flat Front ; W: 18 R: 11 T: 11.5 K: 10.25 I: 38 LO: 9.25 Rear pocket:y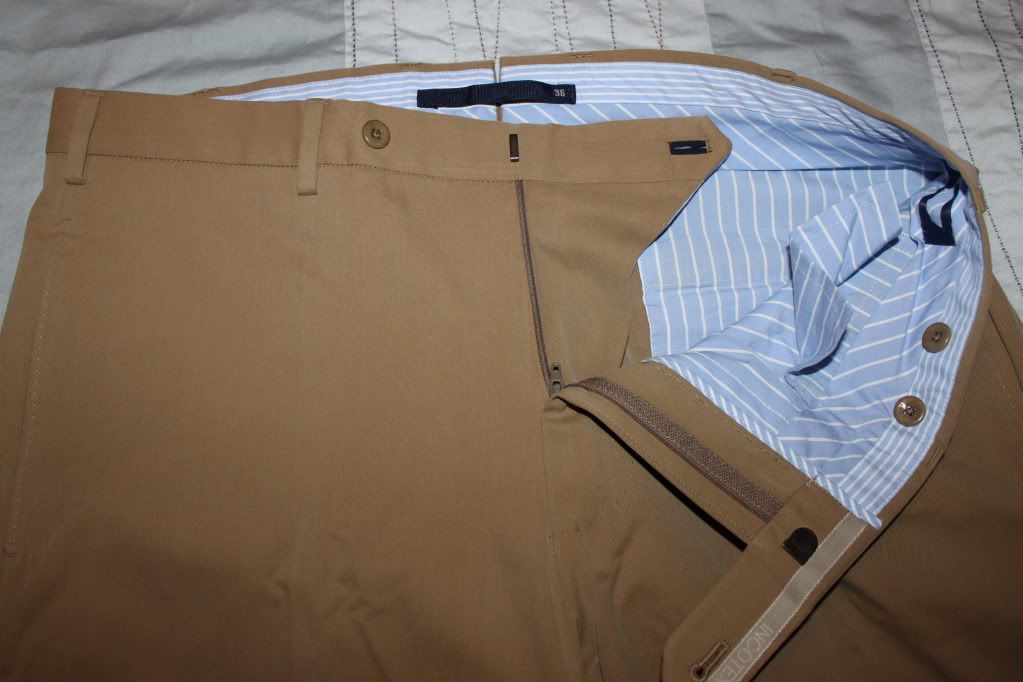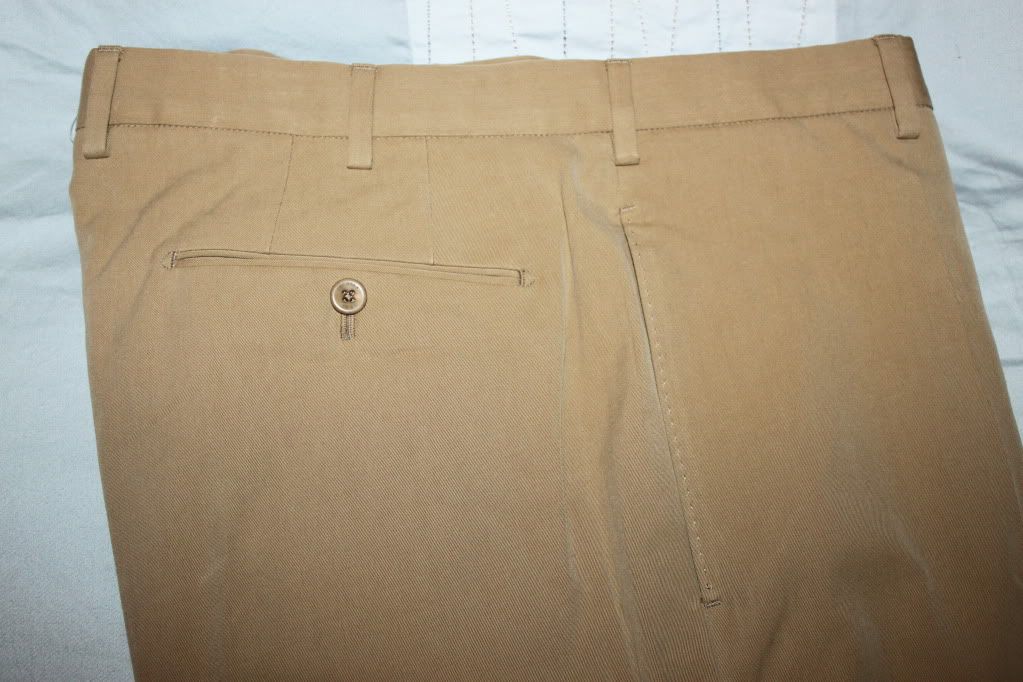 SOLd C28
Tagged size in:EU ; EU: 52 US: 36 Fabric: 100% cotton (dressy) ; New without tags - Small flaw on right leg - see pics under yellow sticker ; Model: Incotex for Zegna ; Color: Light khaki ; Internal tags: Cut ; Split Curtain Waistband ; Flat Front ; W: 18 R: 10.75 T: 11 K: 10 I: 36 LO: 8 Rear pocket:y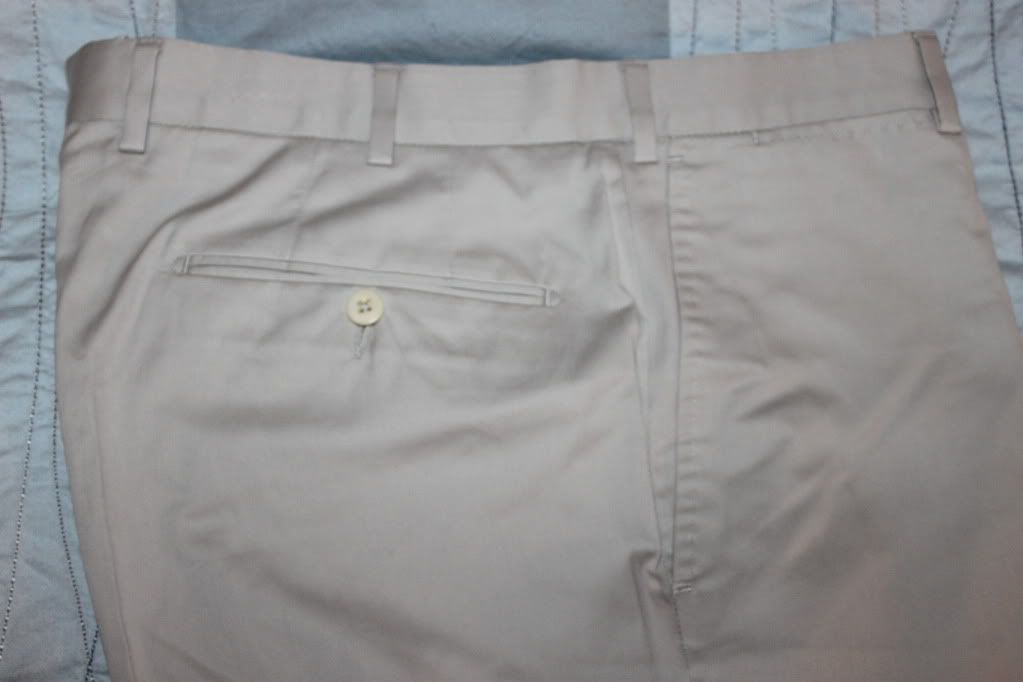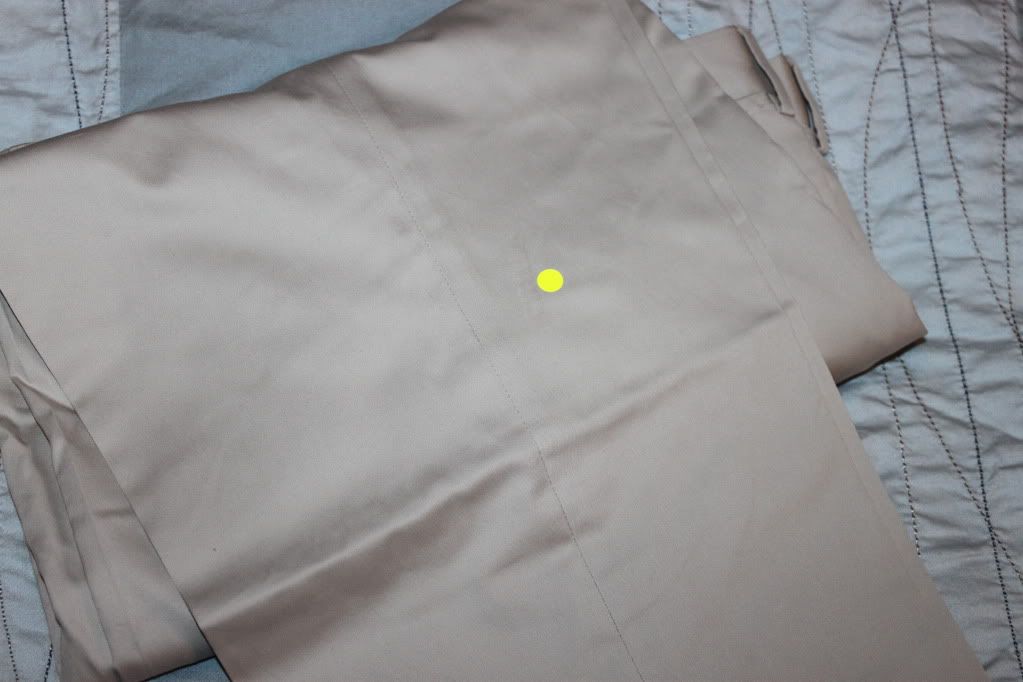 Last edited: