Joined

Jun 12, 2006
Messages

1,343
Reaction score

127
2/19 price cuts.
Time to thin the heard, once again.
For sale are four brown alligator belts. They are sizes 30, 36 and 40. One is new, the others are used, but in great shape. I had intended to have the 40s cut down to my size, but I never got around to it. Any competent shoe repair shop should be able to do this. The size 30 was intended for my wife, but she had one in that color already.
I've provided a picture of where the belt holes are so you can gague the amount of wear on these belts. All prices include first class mail shipping in the US.
#1: This is a size 30 strap from James Reid, Ltd. of Santa Fe. You can read about J. Reid here:
http://jrltd.com/belt_straps/index.html
. Their 1" straps are $320. It measures about 35 x 1". It is a reddish brown, and in great condition. $90 --> $85.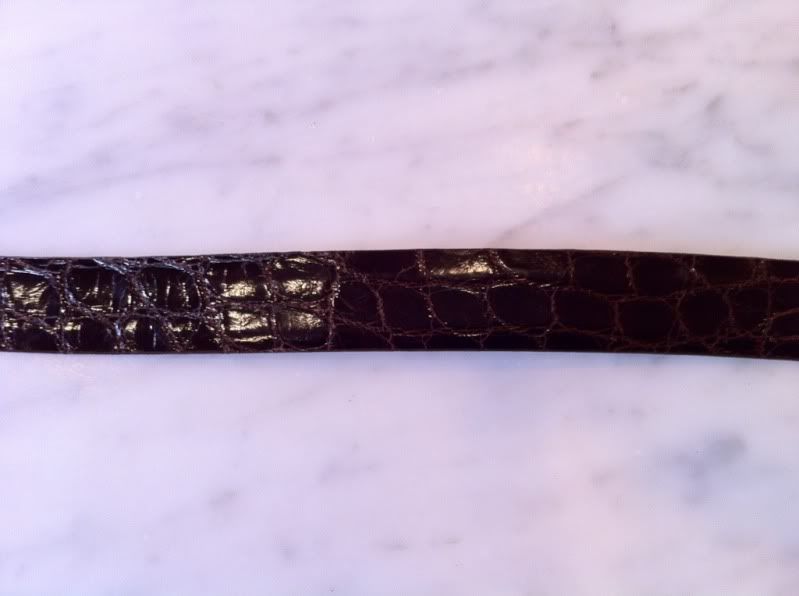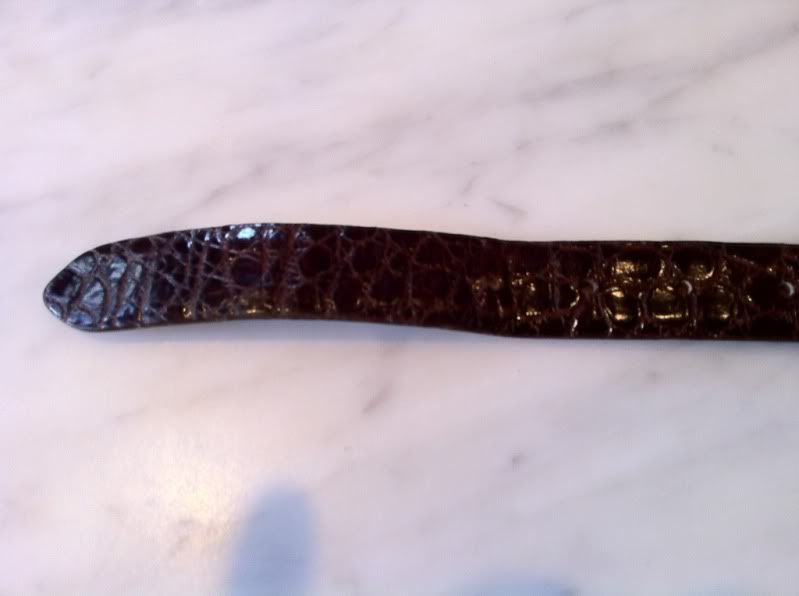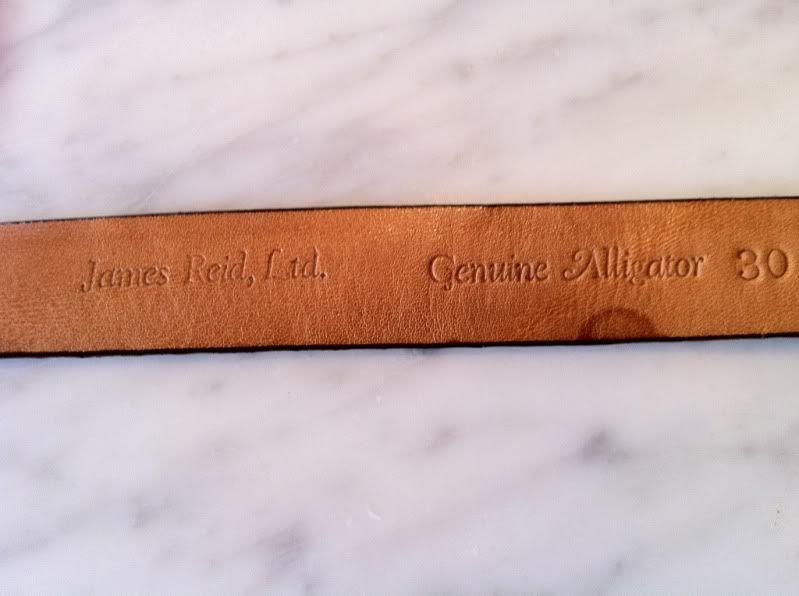 #2: This is a 40 inch alligator strap. The maker is not identified, but it is stamped as genuine alligator. It measures about 45 x 1". It is a true dark brown. Although it is in very good condition, it has more wear than the other three, so I've priced it accordingly. $65.
SOLD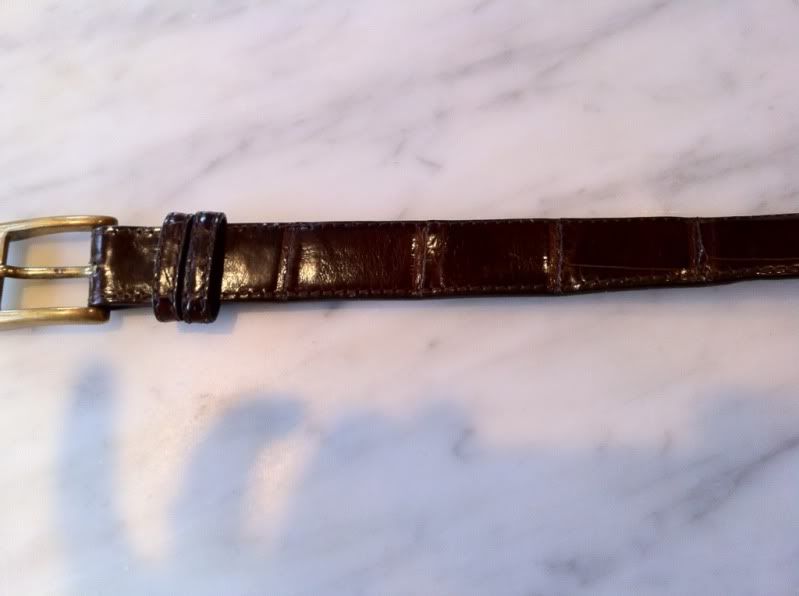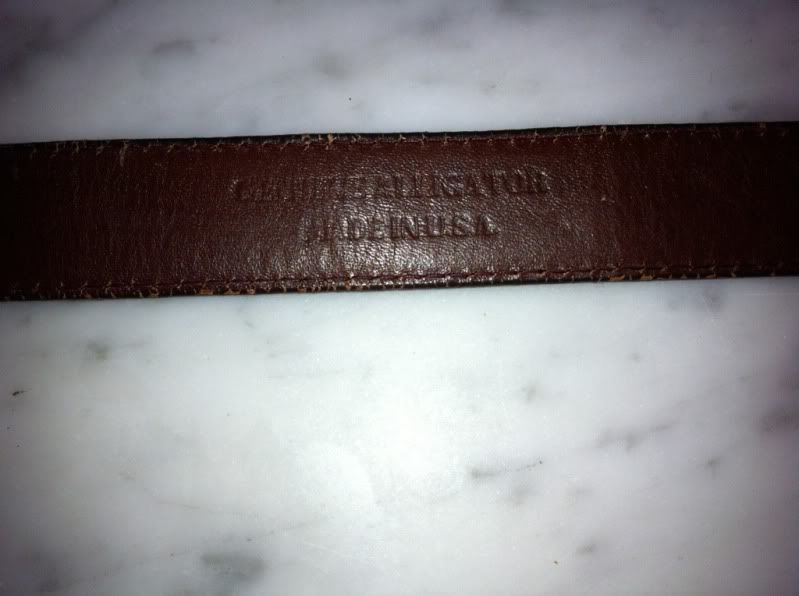 #3: This a Coach alligator belt, size 36. It is a dark brown, with a bit of cordovan mixed in. It measures about 41 x 1 1/8". It used, but is in very good condition, showing very little wear on the skins. $75 --> $70. SOLD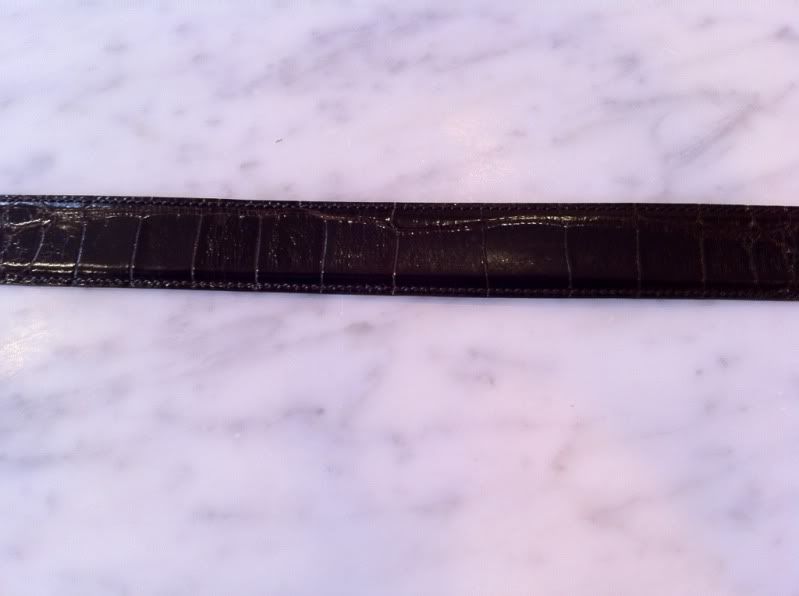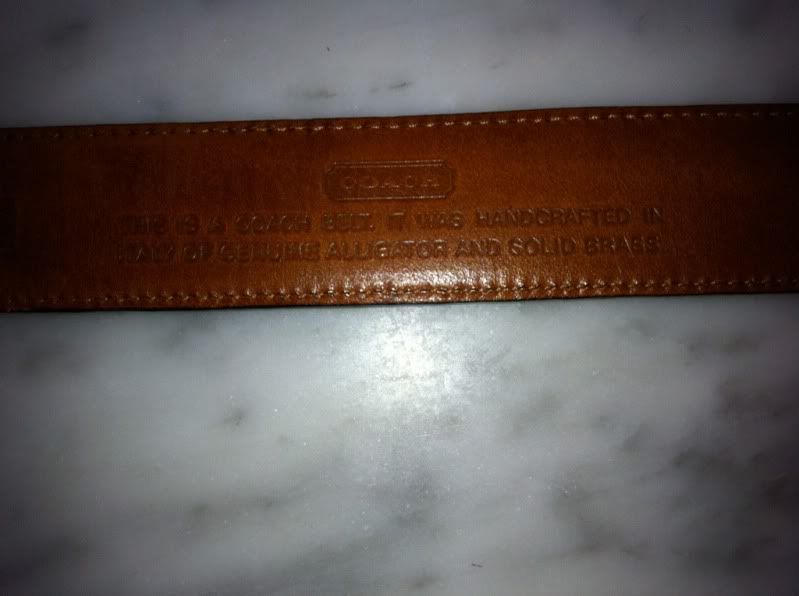 #4: I've saved the best for last. A Wehmeier's size 40 alligator belt. You can read about Wehmeier's here:
http://www.wehmeiers.com/belts.html
. Their 1" straps are $350. This one is the most red. It would look great with #8 cordovans. It shows essentially no wear. It measures about 44 x 1". $145 --> $135. SOLD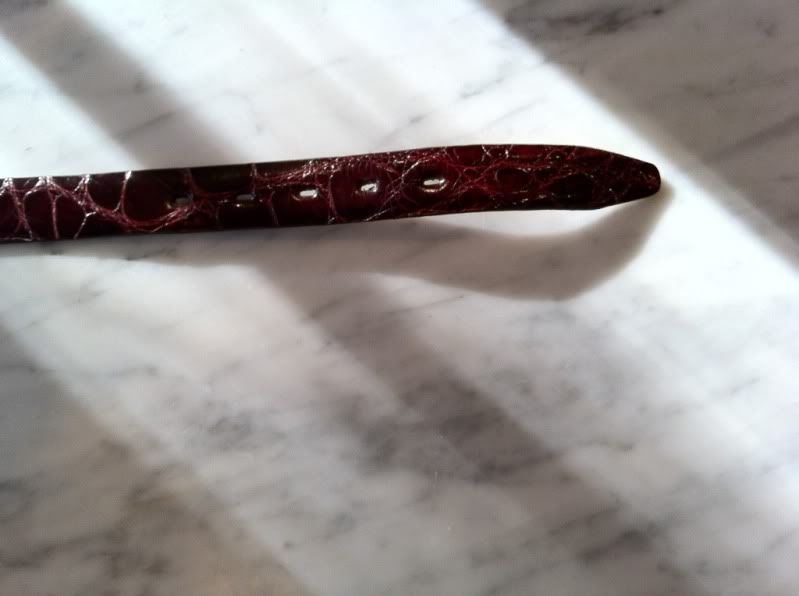 Last edited: