Joined

May 16, 2008
Messages

1,200
Reaction score

4
2/10 - DROPS on all 3.
3 fantastic suits/sportcoats. All prices include shipping CONUS. If you're interested in multiples or items from my other threads, feel free to make me an offer.
1) Isaia (for Louis Boston) grey sportcoat with a tan overcheck. 38R/48R. 3-button (roll to 2).
This is a mid-weight wool. Fully-lined. Graziano model. Excellent condition.
Asking $275.
$250
Chest: 21.5"
Waist: 19.5"
Shoulders: 19"
Length (b.o.c.): 30.5"
Sleeve length: 24.5"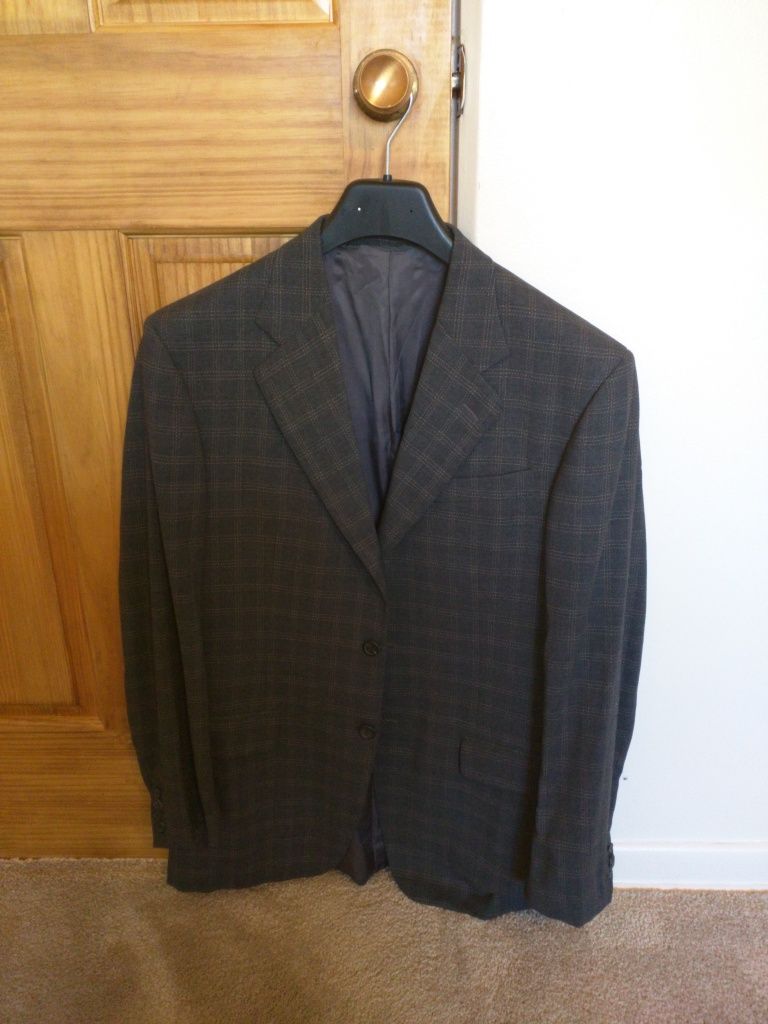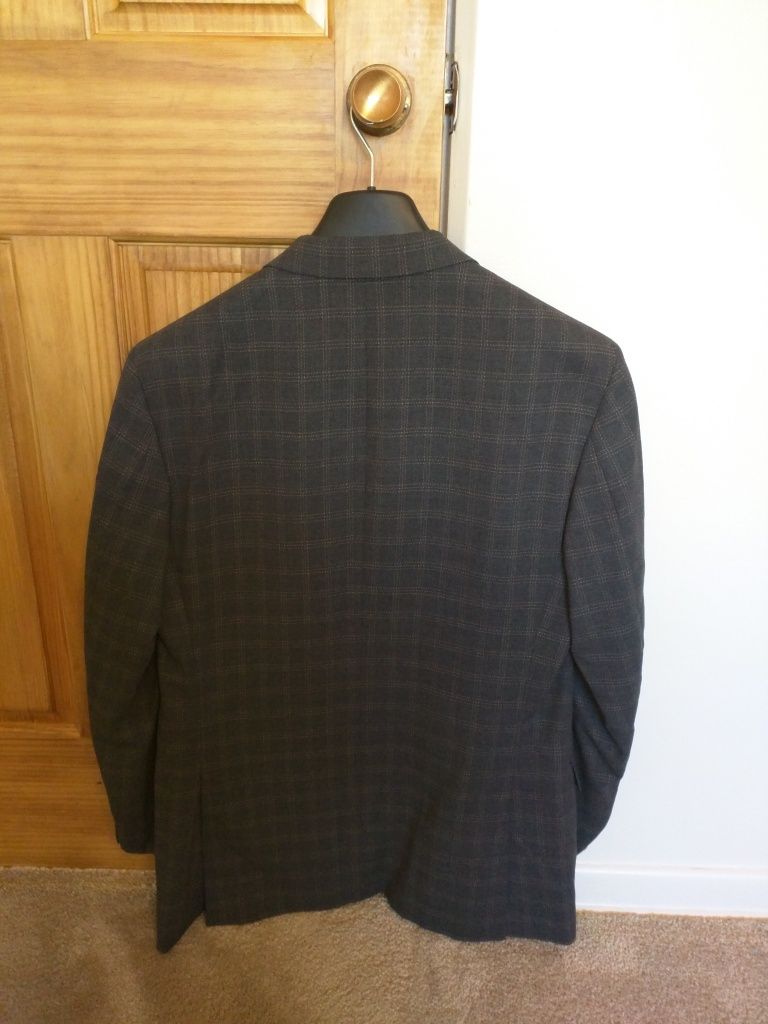 2) Luciano Barbera Collezione Sartoriale (top-of-the-line) brown flannel double-breasted suit. 42R/52R.
Asking
$485
.
$450
This is a rich, chocolate brown flannel. The two interior coat pics represent the color best. It is a winter-weight flannel that drapes beautifully. Gorgeous buttonholes, lots of handwork. Double-pleated patns.
Perfect condition. Hip pockets are still basted.
Jacket
Chest: 22.5"
Waist: 20.5"
Shoulders: 19.5"
Length (b.o.c.): 31"
Sleeve length: 25.25"
Pants
Wast: 18"
Rise: 12.25"
Inseam: 32" (1.5" cuffs)
Hem width: 9.5"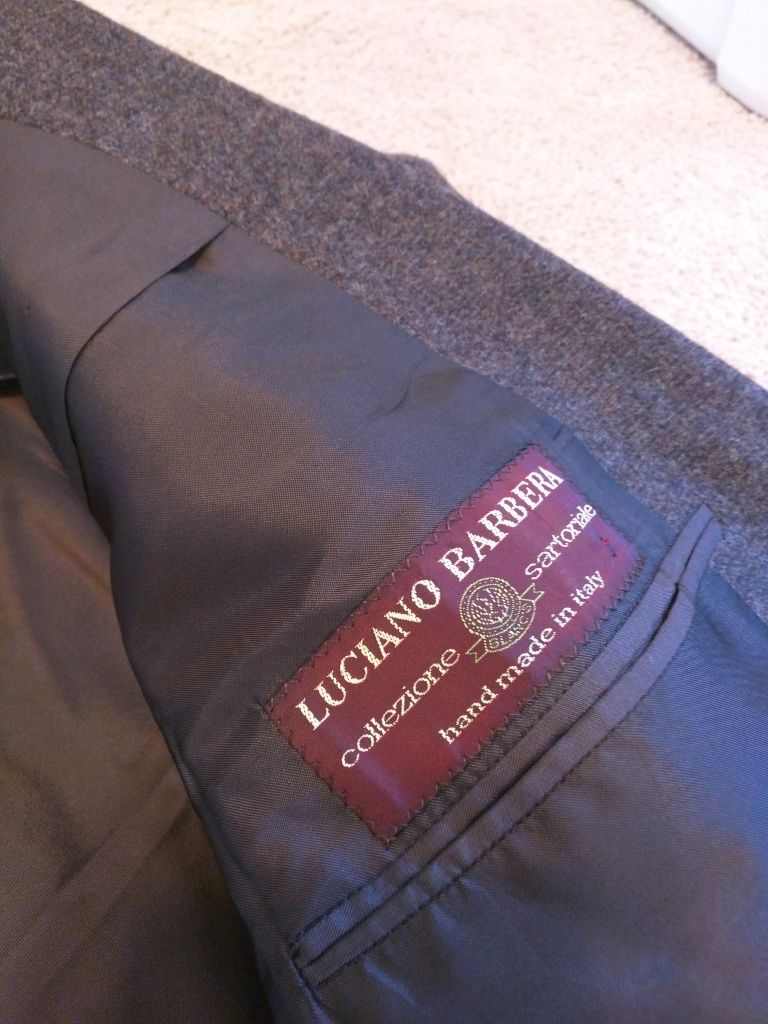 3) Brooks Brothers Regent fit, black herringbone sportcoat. 39R. Made in Italy.
I bought this at the Madison Ave. store 5-6 years ago and have worn it just a handful of times.
2-button, peak lapel. Fabric is 100% silk. Quarter-lined. It has a little shine to it, and it wears relatively cool.
Asking
$185
.
$165
Chest: 20.5"
Waist: 19"
Shoulders: 17.5"
Length (b.o.c.): 30.5"
Sleeve length: 24.5"
Last edited: