Jacket Size

L 42US / 52EU
Color

Brown
Universal Size

L
VINTAGE IRVIN FOSTER HORSEHIDE FLIGHT JACKET, RE-LINED IN BEAUTIFUL HARRIS TWEED!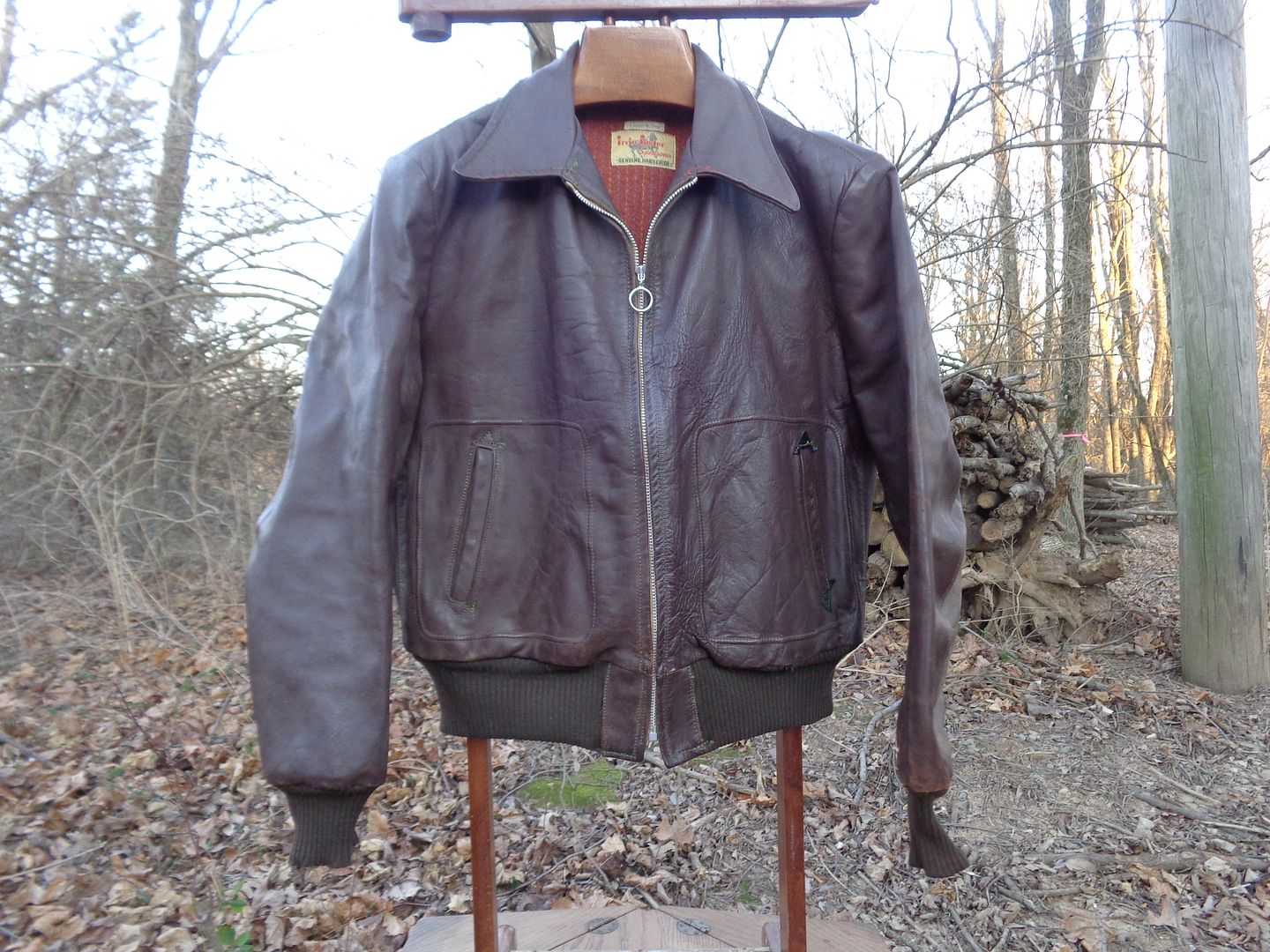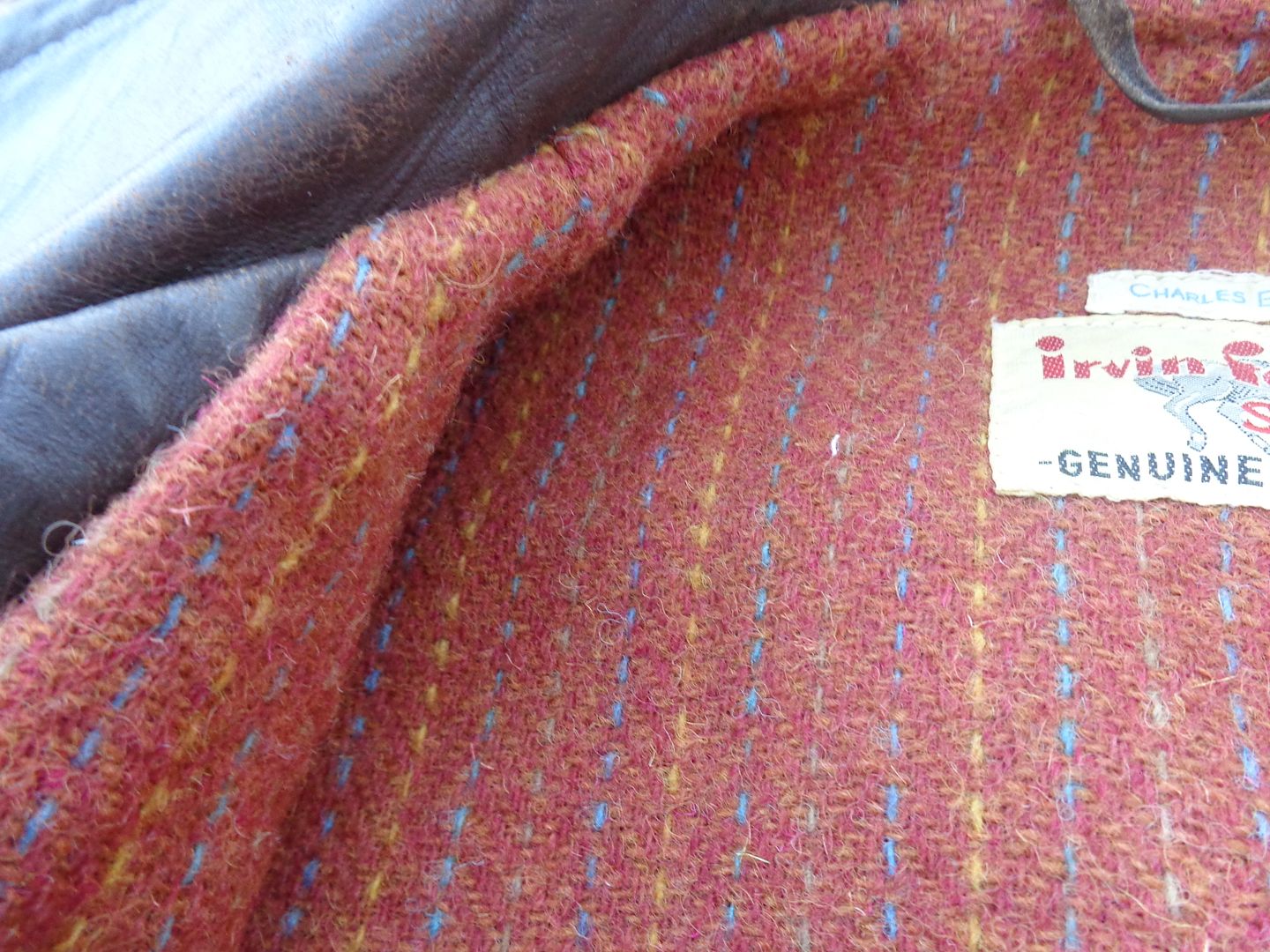 Harris Tweed re-lining recently performed by Johnson Leathers.
(Please do see the pictures--this is gorgeous!)
Tagged 46 (vintage, so measures smaller):
Chest: 23
Sleeve: 26 1/2
Shoulder: 19 1/2
Length at back (Bottom of collar): 25
This is wonderful! This horsehide jacket likely dates from the early 1970s, and is in wonderful condition. The body was recently re-lined by Johnson Leathers in a beautiful russety-orange Harris Tweed with classic Harris vertical striping in light blue and beige, making this both warm, beautiful, and comfortable. Johnson Leathers also professionally re-attached both the original interior label and also the Cash's name-tag from the original owner. The sleeves have a quilted lining for ease of wear.
The jacket is a classic 1950s-style Flight Jacket, with two deep handwarmer pockets; these are lined in red-and-black buffalo plaid material, likely wool. Both pocket linings are in excellent condition. The horsehide exterior is in terrific shape, with the minor scuffing on the arms that you'd expect. The horsehide has also developed a fantastic grain, especially on the left front panel--this is truly beautiful! It has knit cuffs and hems.
The main zipper is the original Talon which moves beautifully smoothly.
The jacket has had some minor professional re-stitching in olive drab and russet thread throughout its life, adding to its character--give the quality of the work it is possible that this was also done by Johnson Leathers as part of a restoration. Two small triangles have been added at the top and bottom of the left-hand pocket as ornamental reinforcements.
The only issue is a small hole in the lower front knit hem at the seam--this is an easy fix or else could be ignored.
This jacket is ready for you to try to wear it into the ground over the next few decades!
Asking just $125, or offer, boxed, shipped, and insured in the USA. The re-lining alone cost considerably more than this!