I have two WONDERFUL US Navy peacoats to pass on today--one of which was likely worn in World War Two!
As always, I offer
FREE SHIPPING ON EVERYTHING
in the United States; International inquiries are welcome, with shipping at cost.
Also as always,
ALL OFFERS ARE VERY WELCOME!
Please PM with interest and offers!

1) Pre-1945 US Navy Peacoat! LIKELY WORN IN WORLD WAR TWO!
SOLD
This is a wonderful piece of wearable history! This classic United States Navy peacoat was made before 1945--the interior label was discontinued at the end of the Second World War, and so this coat likely saw action in naval warfare.
As this is an older coat it is made from the extremely desirable kersey wool--thick, dense, and much warmer than the Melton wool used in current issue peacoats. (The use of kersey wool was discontinued in 1980 and Melton wool was used instead, which necessitated the introduction of quilted linings to maintain the warmth.) As this is an older coat is is also midnight blue rather than black, and it features a double row of five buttons (rather than the current 8) with the top two concealed under the oversized collar.
This coat also features its original throat latch, designed to keep the collar up to provide protection against the bitter Atlantic winds while on watch--the original owner of this coat almost certainly used this feature while on wartime duty. he also no doubt was glad of the fact that this coat can button in either the male or female direction--a feature designed to allow seamen to button their coats so that they would provide maximum protection from the wind. (You simply buttoned the coat so that the buttons were on the a\side away from the wind, thus eliminating any front opening for the wind to enter.) This feature was discontinued in 1967.
The buttons on this coat are the classic "fouled anchor" Navy buttons; this naval insignia also appears on the three smaller buttons (all intact) that hold the throat latch in place. This coat has the two deep slash front handwarmer pockets lined in dark brown corduroy; these are in excellent condition, inside and out. It also has the name of the original owner stamped (by the Navy) on the lining, indicating that this is an actual issue coat.
Despite its age this coat is utterly wearable, and in absolutely excellent condition, with two minor blemishes: It has *tiny* moth nibble by the lowest buttons (this can't be found unless you're looking for it) and a tiny nibble on the tip of the collar.
This is THE peacoat that you want! And since these are literally not being made anymore--and simply cannot be made with the history and stories of this particular coat--if this is your size, grab it! You'll be wearing a coat that quite possibly was worn while watching a U-Boat sink, that saved its owner from frostbite on Four Bells watch on Atlantic convoy duty, or that was worn while watching German destroyers burn off the coast of Normandy.....
Asking just $85, OR OFFER, boxed and shipped in the USA

Measurements:
Chest: 19 1/2 (Early peacoats were very fitted!)
Sleeve: 23 3/4
Shoulder: 19
Length: 30 1/2 (from the nape); 27 3/4 (from the bottom of the oversized collar)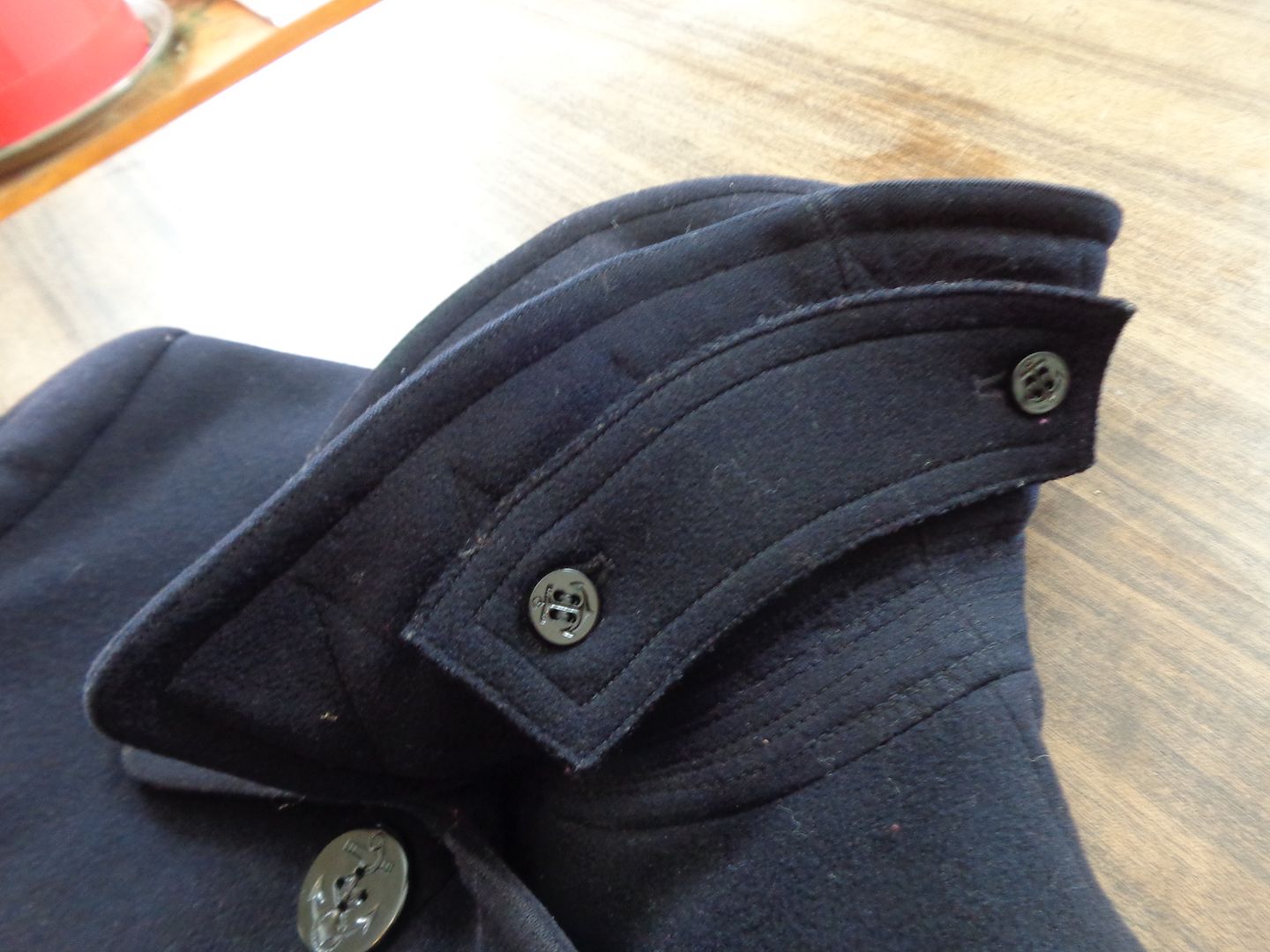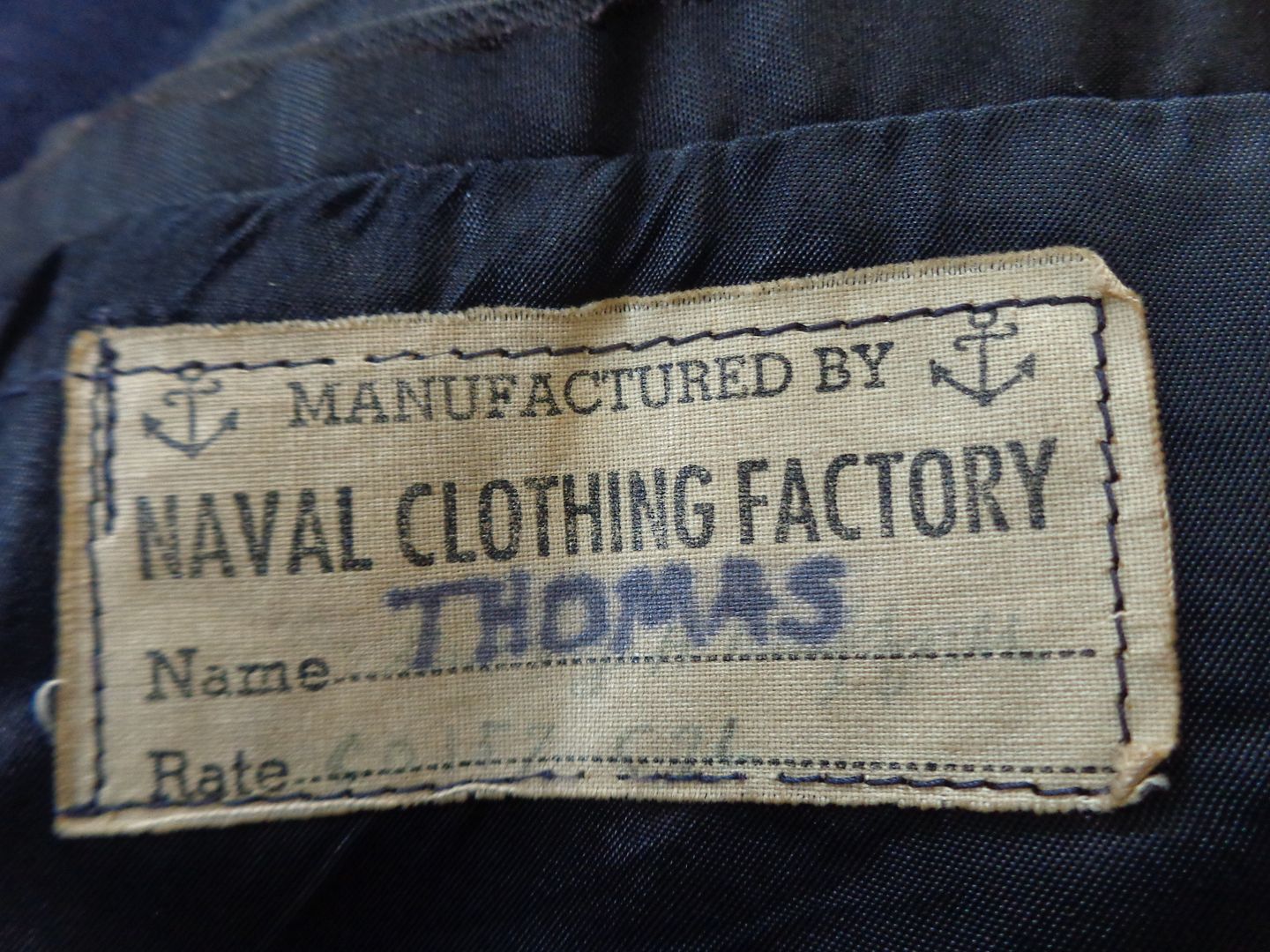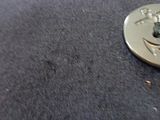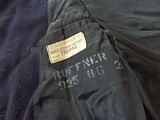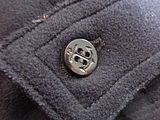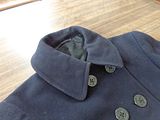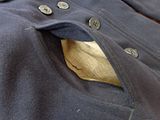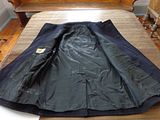 2) Contemporary US Navy peacoat
SOLD
Contractor: Major Coat Co.
The United States Navy peacoat is an iconic clothing item, and, as a result, it has been widely copied with varying degrees of success. But if you want a peacoat, you should secure an authentic US Navy peacoat, both for their authenticity and because all of their features are guided by function, not fashion.
This is an authentic US Navy peacoat. It was made by the Naval contractor The Major Clothing Co. and dates from 1983. Despite its age, this is in absolutely excellent condition--a true testament to the quality and longevity of these coats. (Although I suspect that this one hasn't been worn very much!) This coat is all melton wool--far superior to the wool/other fibres blends that are common--and is wonderfully warm and breatheable. It is double-breasted for additional warmth, and buttons in the male direction. (The Navy discontinued unisex buttoning--used depending on the direction of the wind--in 1965.) All of the buttons are the correct Navy anchor issue. As with all Navy peacoats this has a classic oversize collar that can be put up and fastened up to protect against the wind while on watch topside. This coat has a single centre hook vent. It has two deep slash handwarmer pockets at the front. It is half-lined, and retains its original spare button in the interior. This was, of course, Made in the USA.

Asking just $45, boxed and shipped in the USA. OFFERS WELCOME!

This is tagged 38S and measures appropriately.
Chest: 19 3/4
Sleeve: 24
Shoulder: 18 1/8
Length from top of oversize collar: 30 1/2
Length from bottom of oversize collar: 28