ABSOLUTELY BEAUTIFUL!
Polo "Blue Label" Tweed Jacket in Charcoal Glen Plaid. Made in Italy!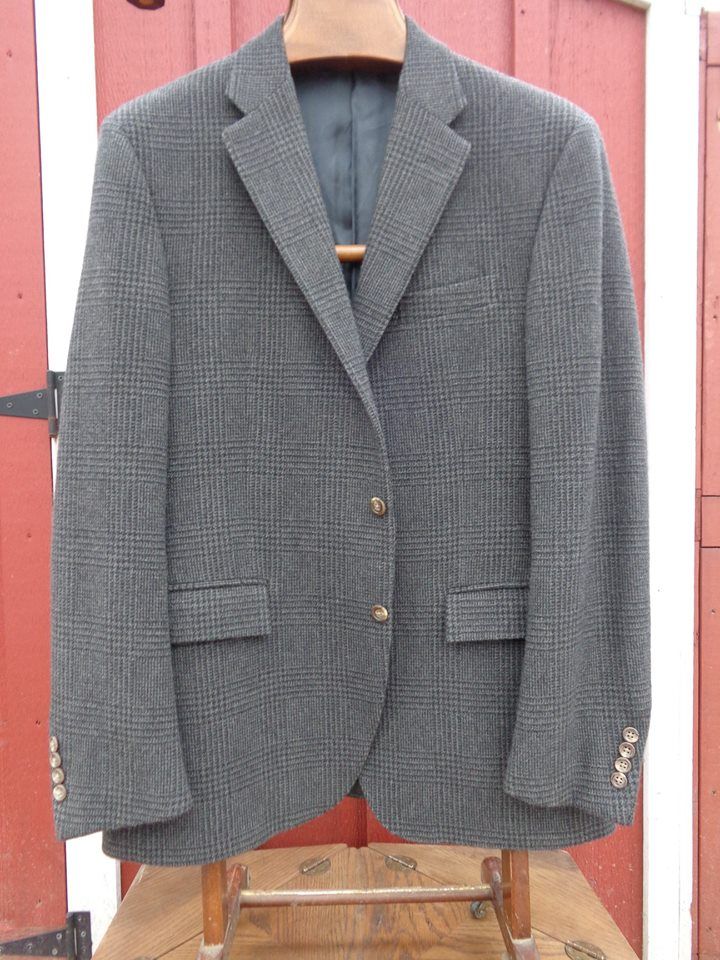 Hundreds more items on SF--check out the "Active Sellers" list on the Left--I'm tweedydon!
Also, please "Like" my Facebook page, WaterhollowTweed, for previews of new items...
...and please check out my website,www.waterhollowtweed.com, for hundreds of classic items!
​

Tagged 44. Measurements:

Chest: 22 1/4
Sleeve: 27 1/8 (+2)
Shoulder: 19 3/4
Length: 31 1/2

This is absolutely beautiful! Made in Italy for Polo's "Blue Label" line the wool that this jacket is cut from is so soft and has such a wonderful hand and drape that at first I thought that it was a cashmere-rich blend. The patterning and colourway do full justice to the quality of the cloth, being a classic Glen Plaid check in subdued shades of greys and charcoals.

The jacket is cut as a contemporary two button jacket with subtle darts and a lovely fluid roll to the lapel. It has a twin vent, reflecting the Italian love of British country clothing. It is fully canvassed and fully lined, and in absolutely excellent condition, *except* for a tiny faint red mark by the top button on one cuff, that I only found when taking close-up pictures in sunlight.

The original retail on this jacket was in excess of $695. Asking just $49, or offer, boxed, shipped, and insured in the USA.