Jacket Size

XL 44US / 54EU
Color

Brown
Universal Size

XL
GRAIL! ABSOLUTELY GORGEOUS!

Pure Cashmere Topcoat, Made in England by Harris Whitfield & Co. for H.A. & Smith of Bermuda.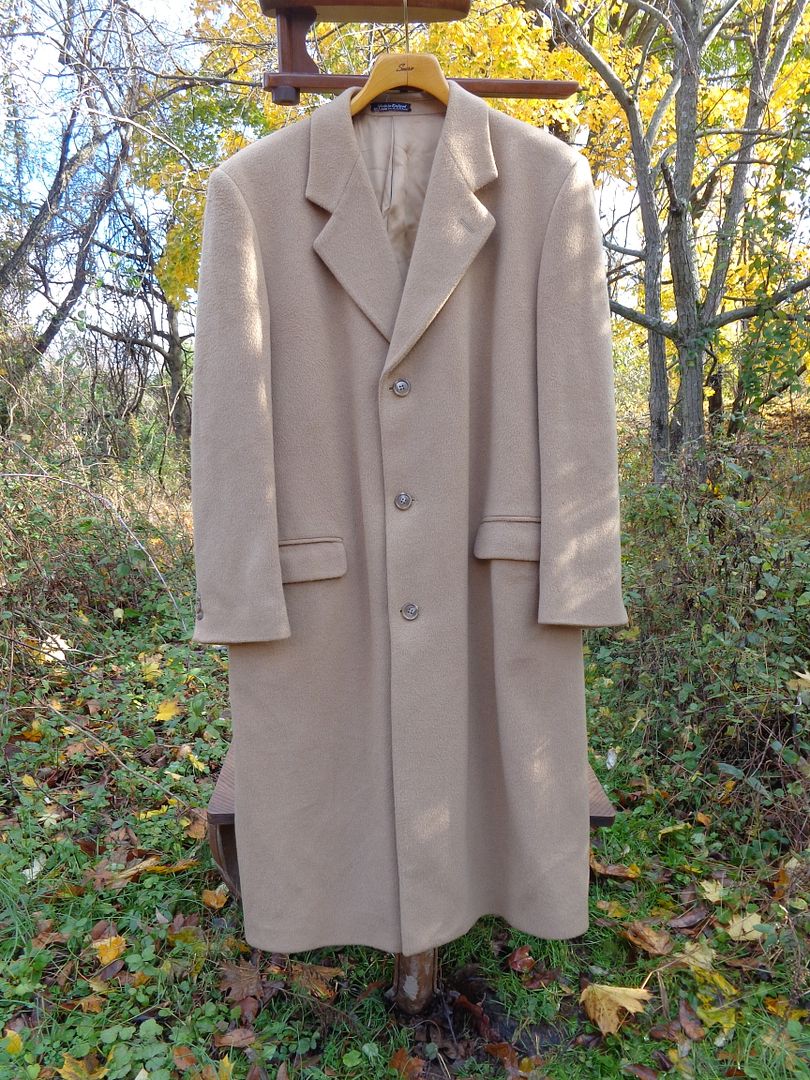 c. 42, 44L. Tagged 44L. Measurements:
Chest: 23 3/4
Sleeve
: 26 1/4 (+1 1/2)
Shoulder: 20 3/4
Length: 47 1/2
This is absolutely wonderful! Cut from thick, heavy, luxurious
cashmere
of the type that established this fabric as a genuinely luxury fabric, this lovely coat was made in England by Harries Whitfeld & Co. expressly for H.A. & Smith, the traditional upper-class clothier of Bermuda that catered to Ivy tourists and visiting British Sloanes and boasted the largest selection of cashmere in the Western Hemisphere.
This coat was thus one of the mainstays of Smith's business, being cut from exceptionally thick and luxurious
cashmere
in a classic camelhair colour. Cut with a traditional three button front, this beautiful coat is undarted. The pockets are lined in thick, soft, cotton duck, with the left-hand pocketincluding an interior ticket pocket. The coat has two button cuffs. It is, of course, fully canvassed, and fully lined in satin.
Judging by its condition (which is excellent--this was worn very sparingly, if at all) this coat was likely one of the last items that Harris Whitfield made, and H.A. & Smith sold, for these two companies' lives were very similar. Smith's was founded in 1889, and closed in 2006; Harris Whitfield was founded in 1891, and ceased to exist in 2007. Both served persons who wanted
clothes
that lasted, and it is perhaps a shared refusal to compromise on quality that sealed their fate in the current retail environment.
This coat does have two small flaws--a tiny moth nibble on the left-hand sleeve which I just noticed as I was folding it for a shipping quote, and a single missing button on one cuff.
This is a truly wonderful coat, and new would have easily retailed in excess of $1,250. Given this, it's a bargain at just $125, or offer, boxed, shipped, and insured in the USA.