Carmina Saddle Shell Cordovan Full Brogue (Wingtip) Boot
Forest Last, UK8EE (=US9E according to Carmina's website), with Rendenbach Jr Leather Sole.
Brand new in box, but without shoe tree. Bought in December 2015. Tried on a few times but never worn. Decided to sell it as it doesn't fit my feet well.
The boots are in Hong Kong. Global standard shipping (by post) and Paypal surcharge included.
Please be aware that this shell cordovan leather is in light color so there is slight color variation. Also, there are minor imperfections (all shown in the photos below), but hardly noticeable. Before buying, make sure you are okay with the boot's condition and the size, I DO NOT accept returns.
Feel free to ask if you have any questions. Thanks.
[The following photos are resized to be smaller. Please find the larger uploaded photos above.]
In direct sunlight: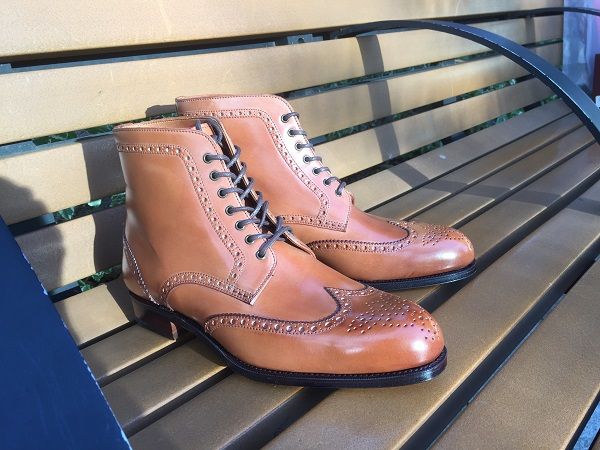 In the shade: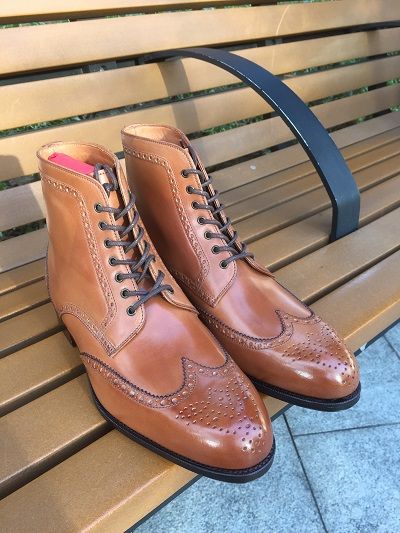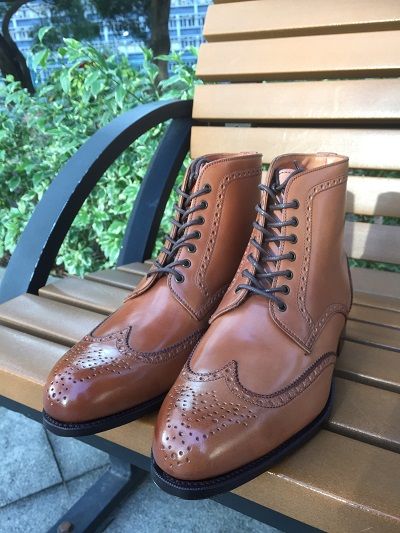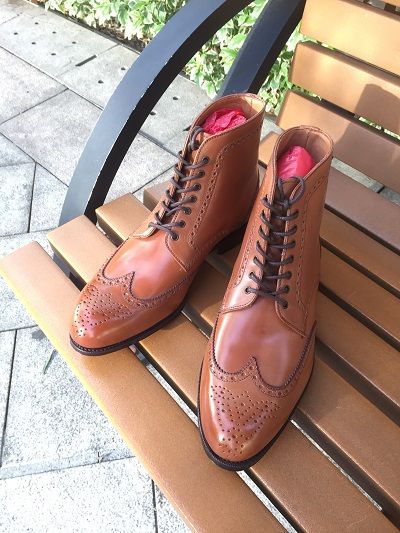 The sides and the back (you can see some color variation, e.g. on the outside of the right shoe shaft):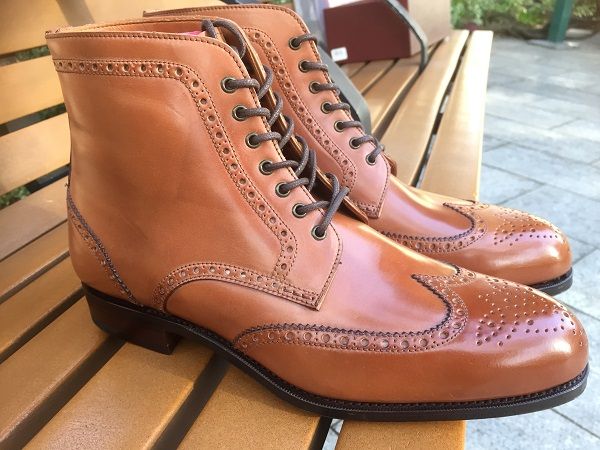 There are minor creases at the back formed when trying on the boots: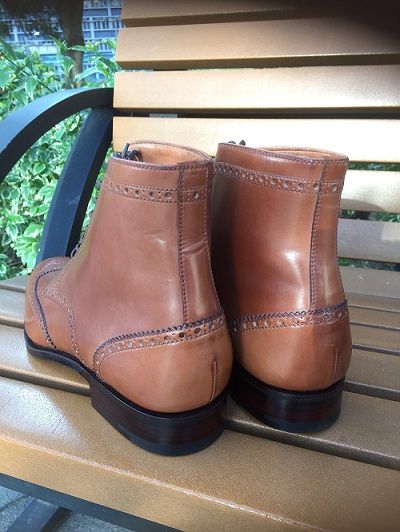 Minor imperfection 1:
a couple of stitches on the welt of the left shoe seem to be missing and covered with black dye.
Minor imperfection 2:
you may find that the outer curve of the right shoe is not perfectly smooth near the pinky toe area.
Sole, heel pad and shoe box: