In honor of the new forum, putting up a bunch of new ties, all at $99 (will be $119-129 on my site) with North America shipping included.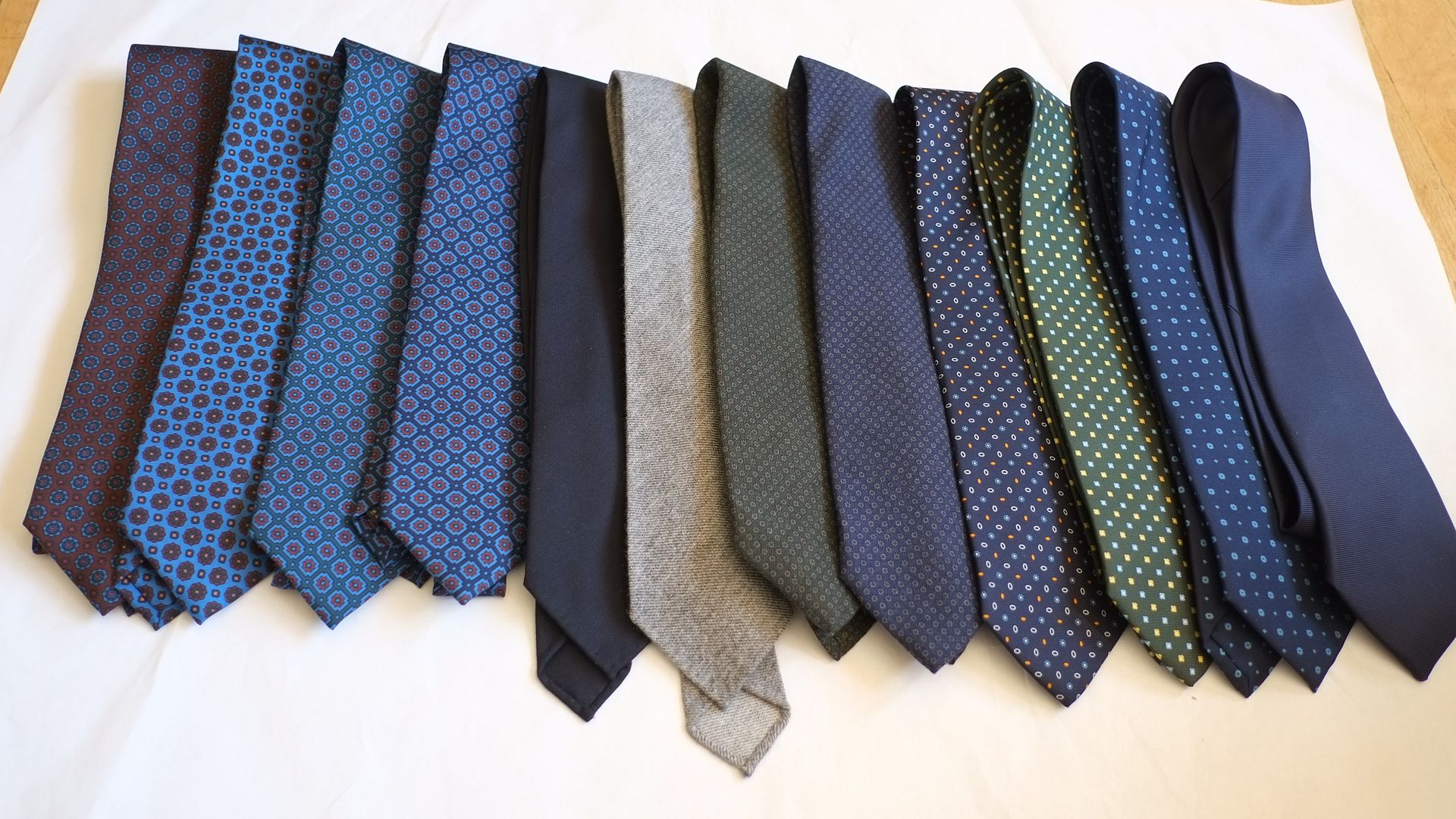 First up are ancient madder ties, fabric is from an English mill that is renown for the silks. All madder ties are approximately 9cm x 147 cm, self tipped, Made in USA.
1. Brown with blue/red/green medallions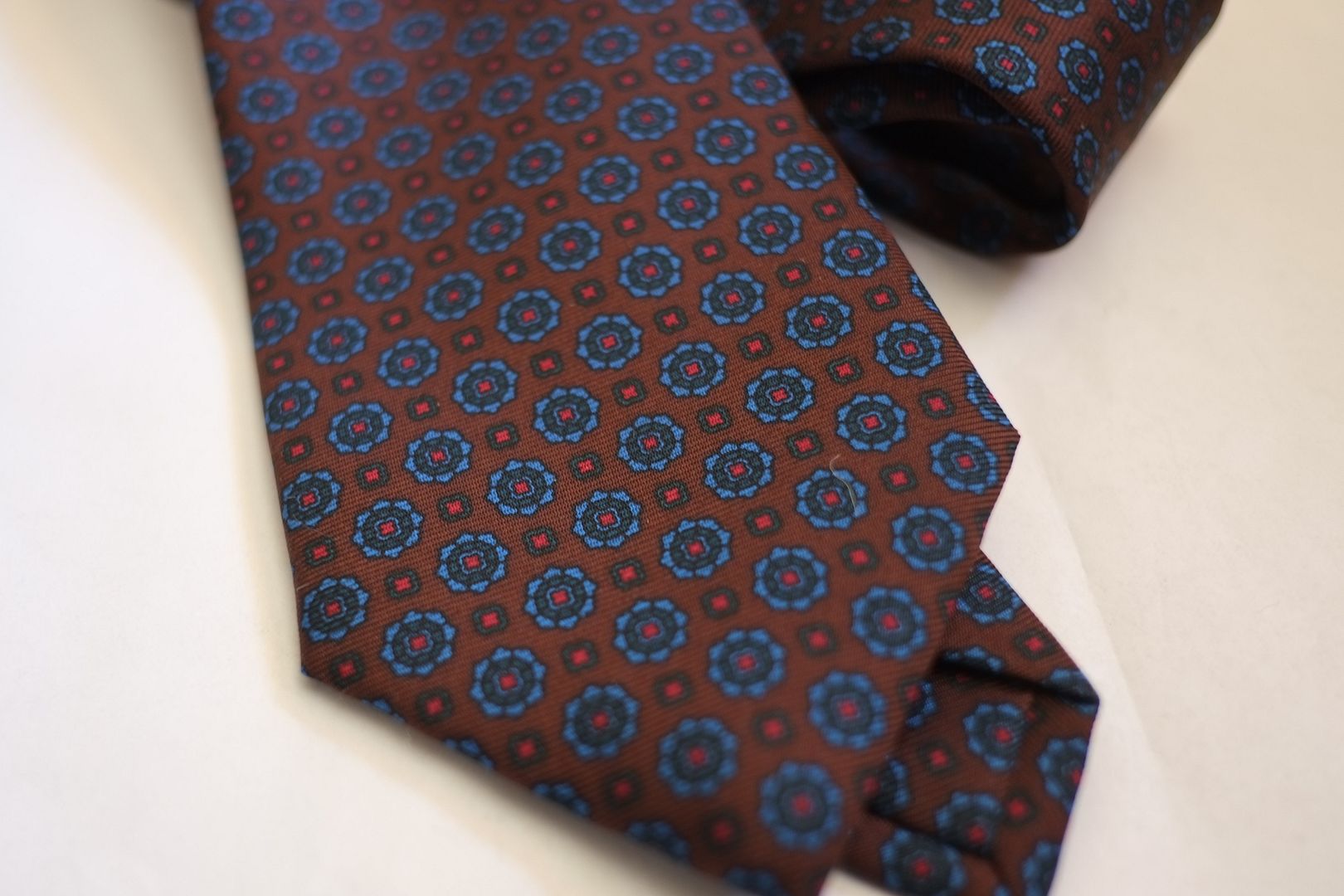 2. Light blue brown/green/peach medallions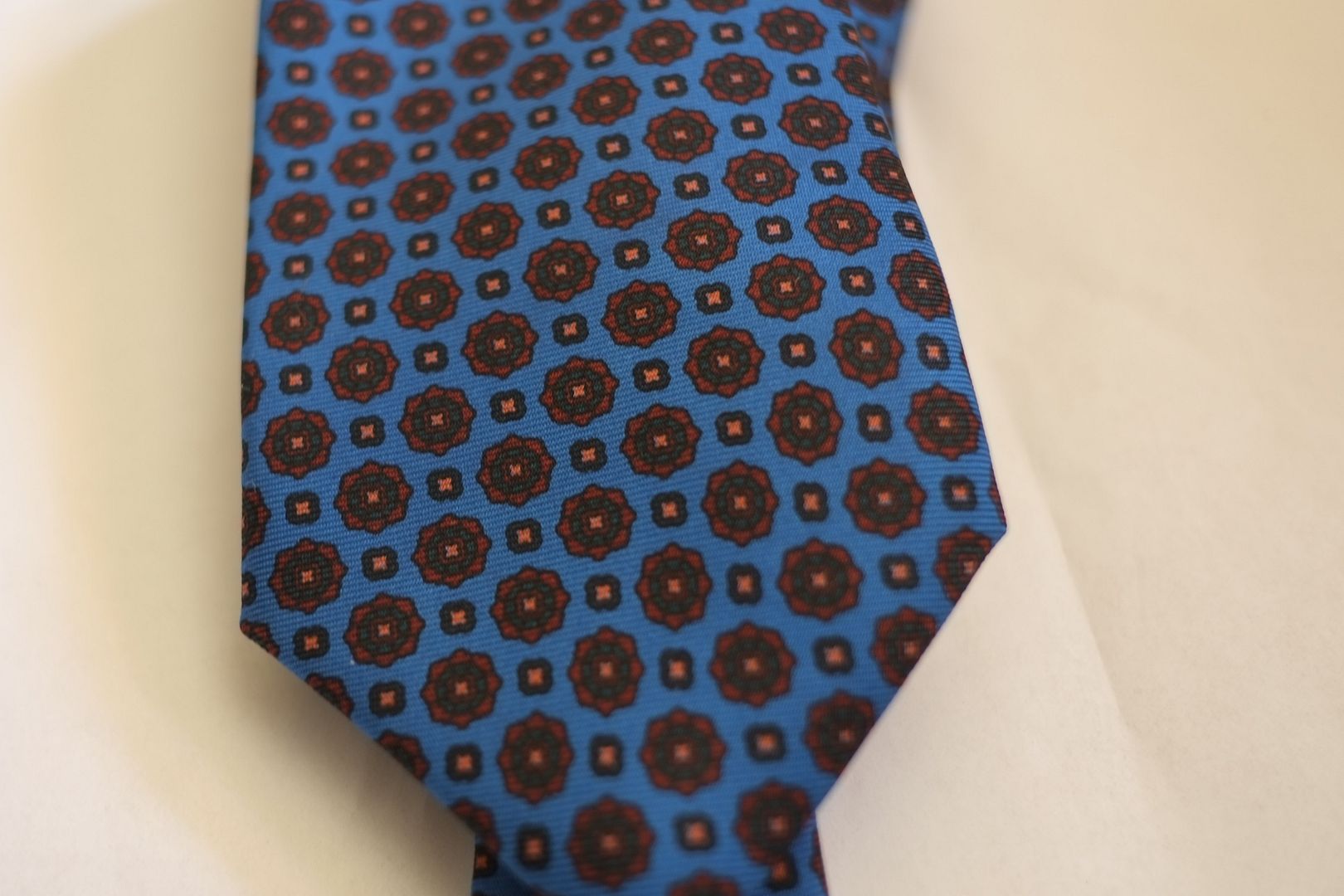 3. Green with red/blue medallions (only 2 left)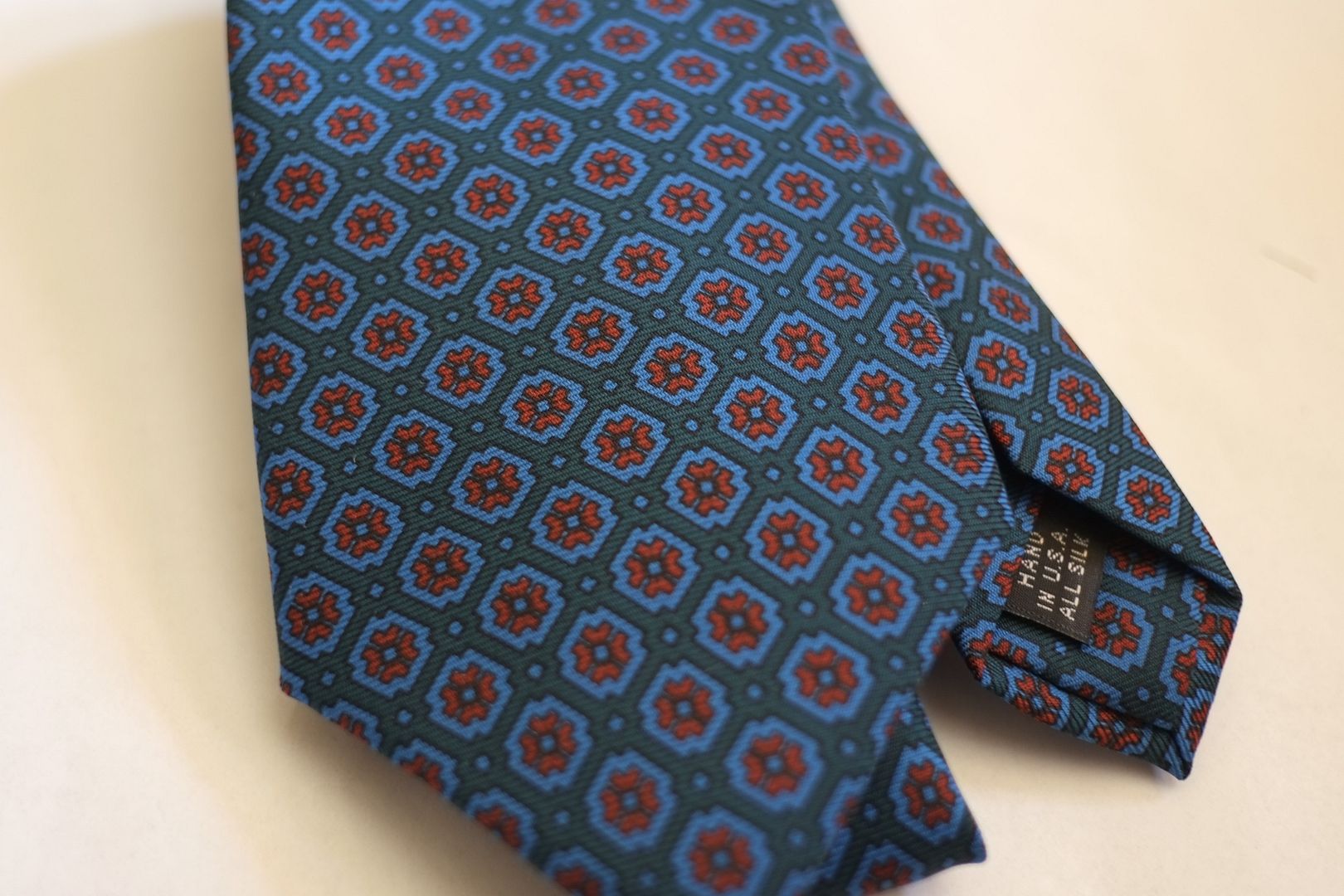 4. Navy with red/blue medallions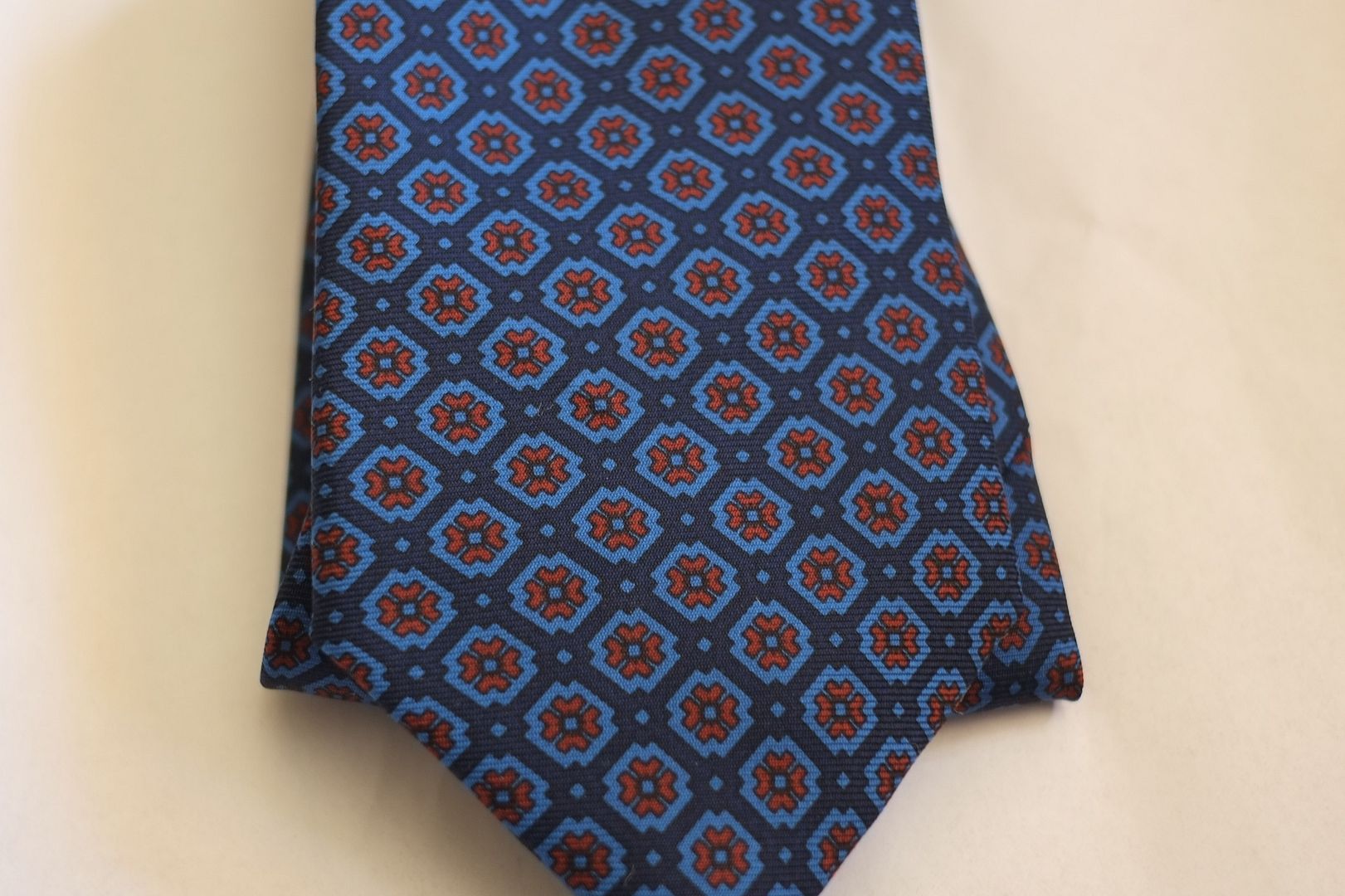 Next up some wool/cashmere ties. This are 6 fold, untipped, hand rolled edges. Made in Italy, 8.5 cm x 147
5. Black wool, might not seem like a spring/summer tie but actually works terrific with lighter colored sportcoats and blue shirts.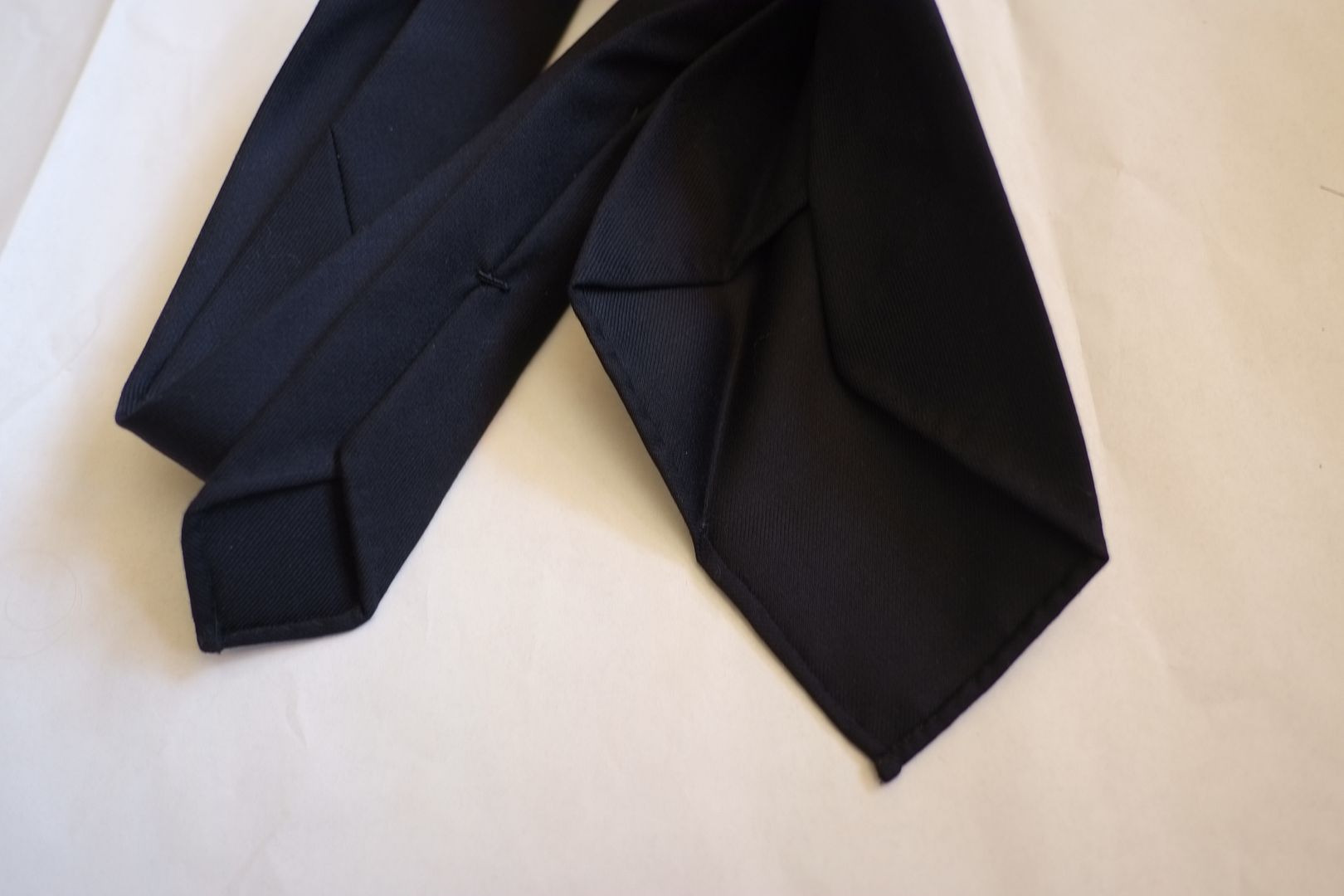 6. Grey "denim" cashmere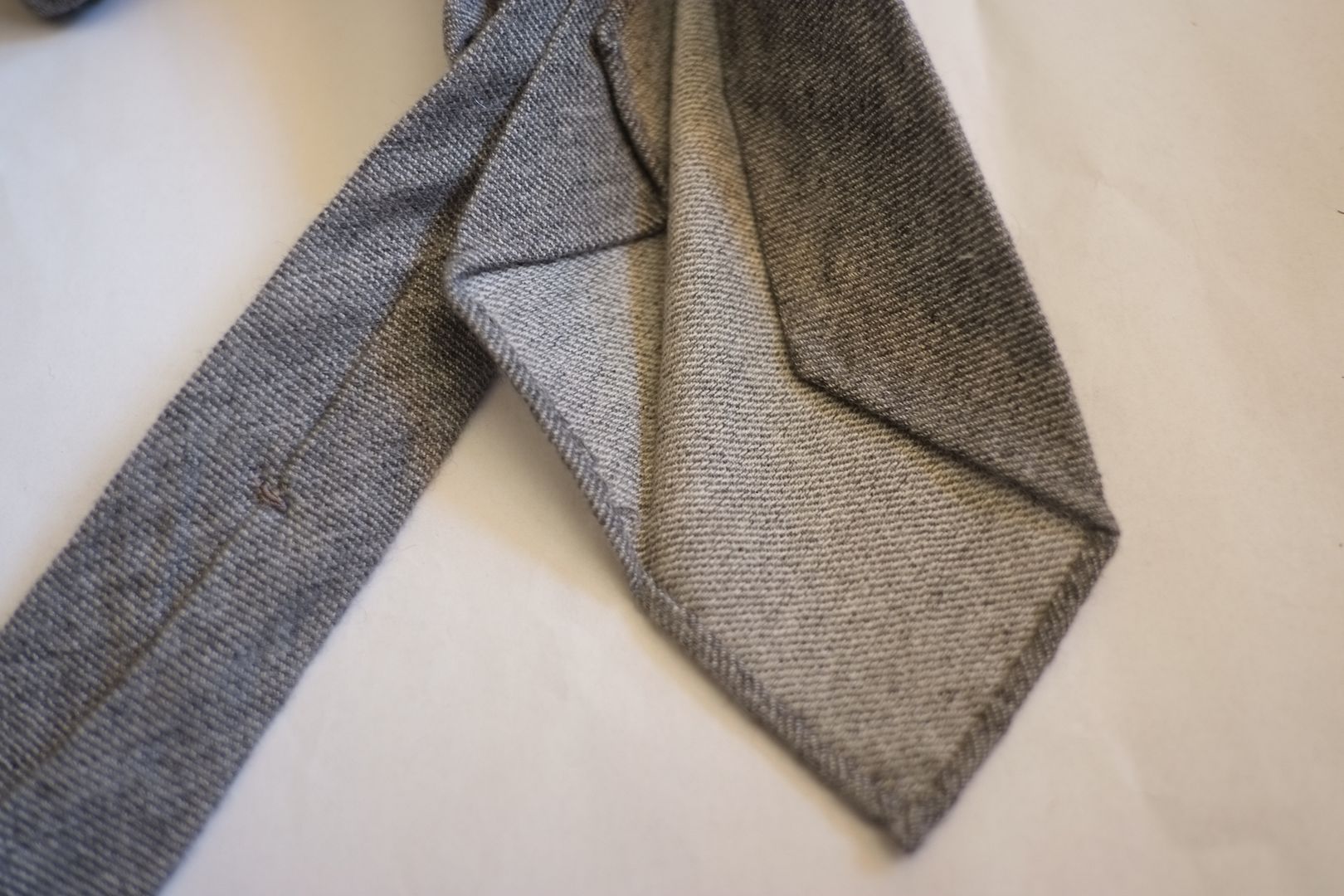 7. Black/grey houndstooth wool (this one is not in group pic)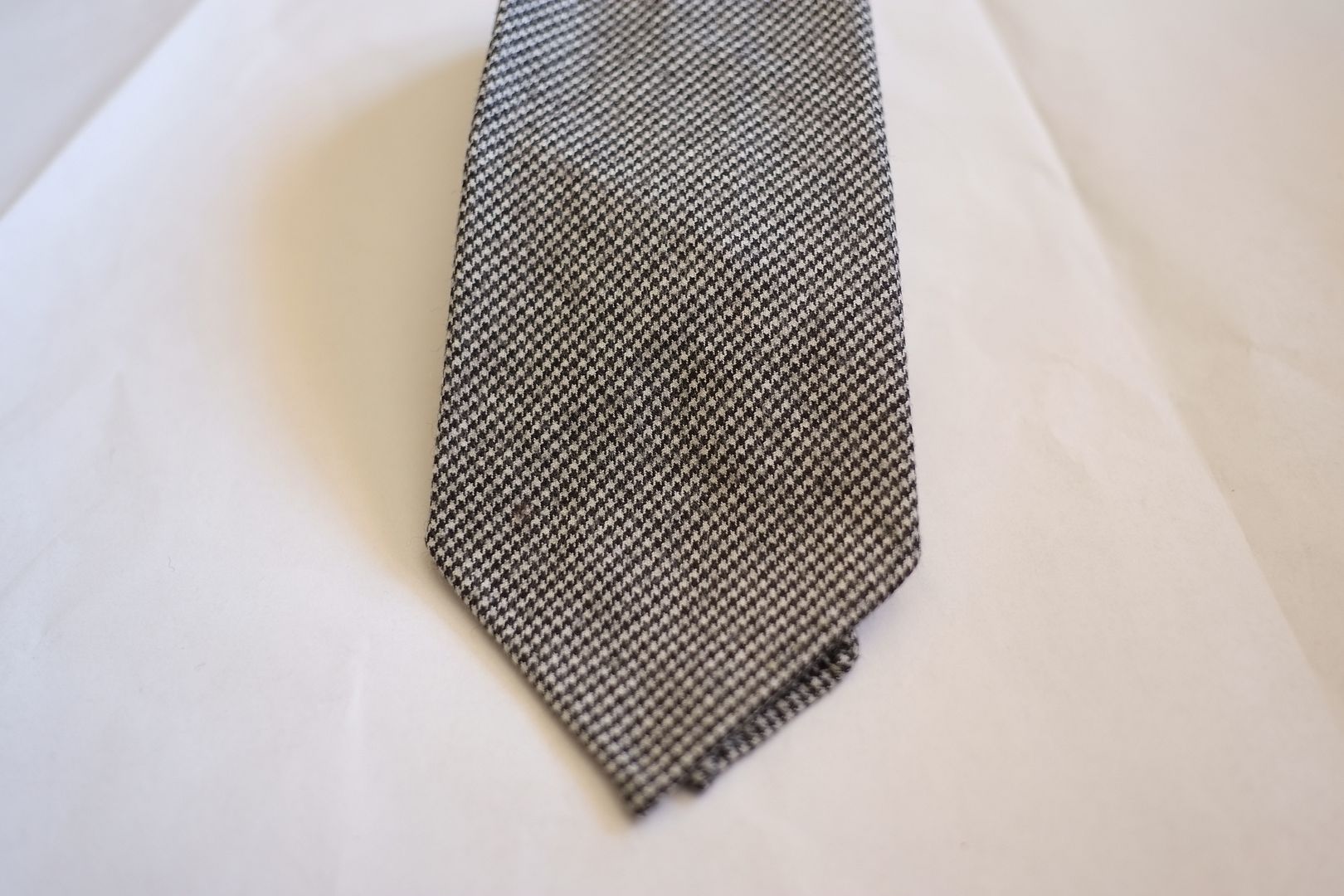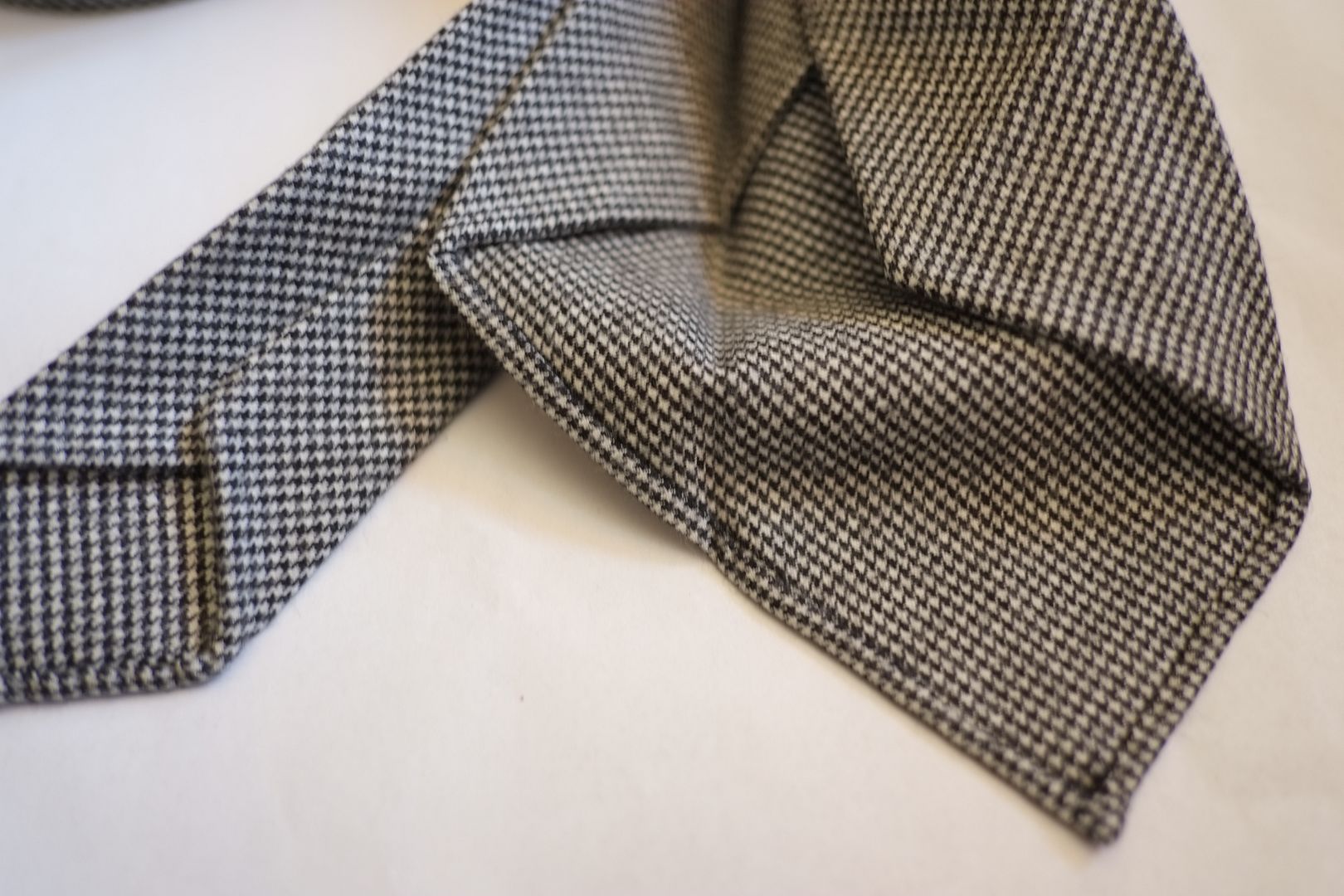 Next up two discreetly patterned csahmere ties, self tipped, 9cm x 147, Made in USA.
8. Green red/grey medallions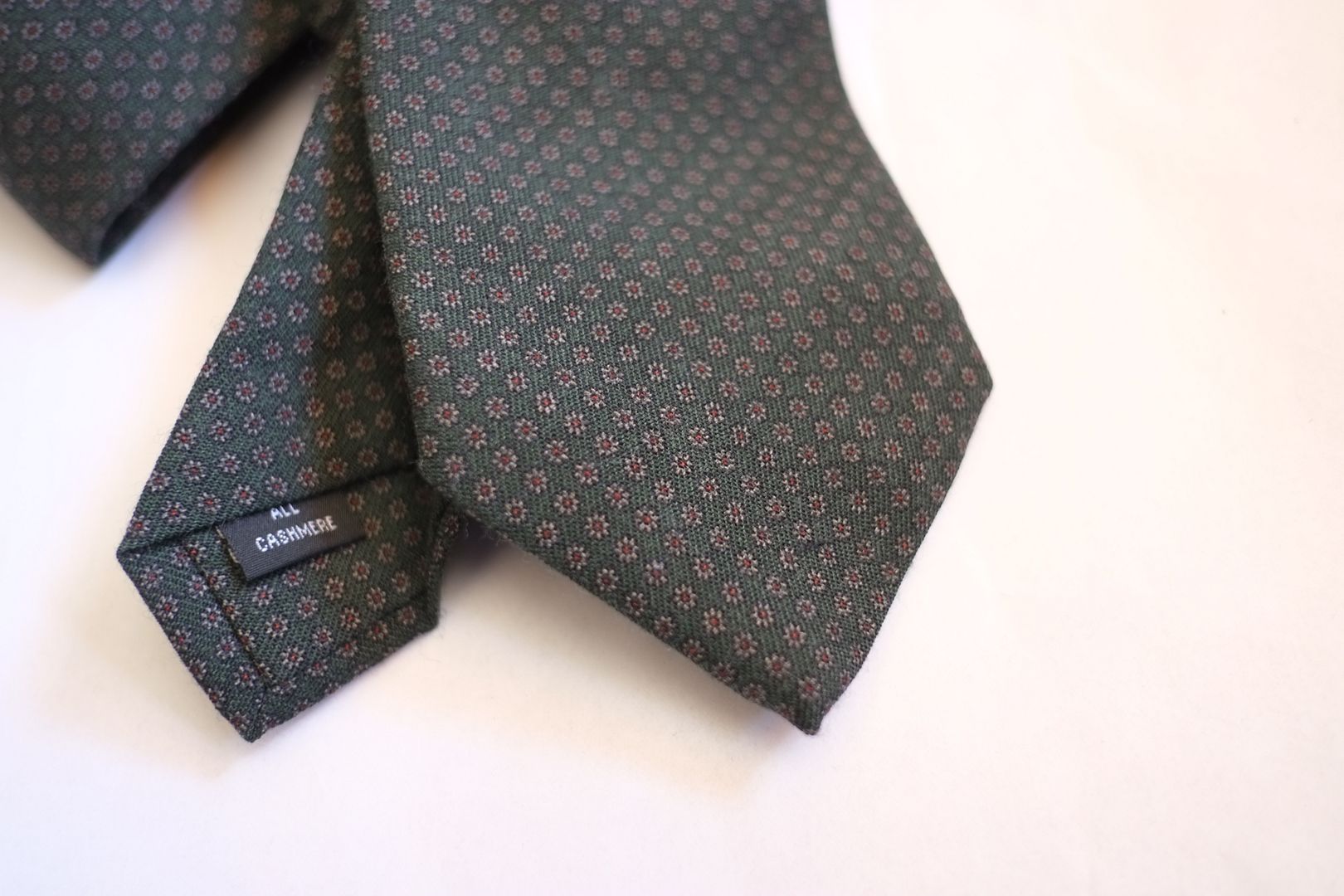 9. Navy with red/grey medallions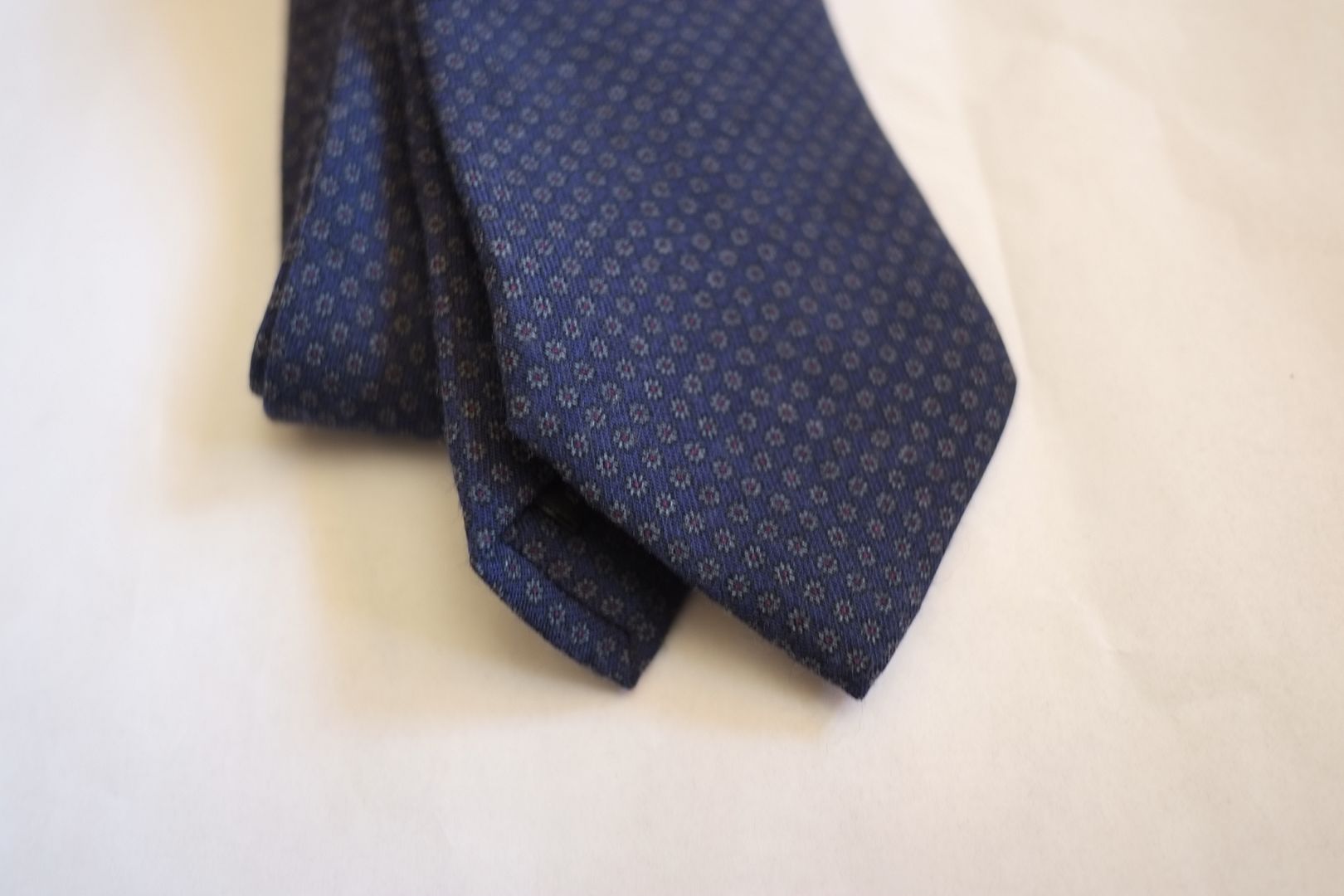 Finally, some 6 fold, self tipped silk prints from England. This silk is very dry, with a terrific hand and makes great knots. Ties are 8.5 cm x 147, made in the USA
10. Navy with blue/white/yellow medallions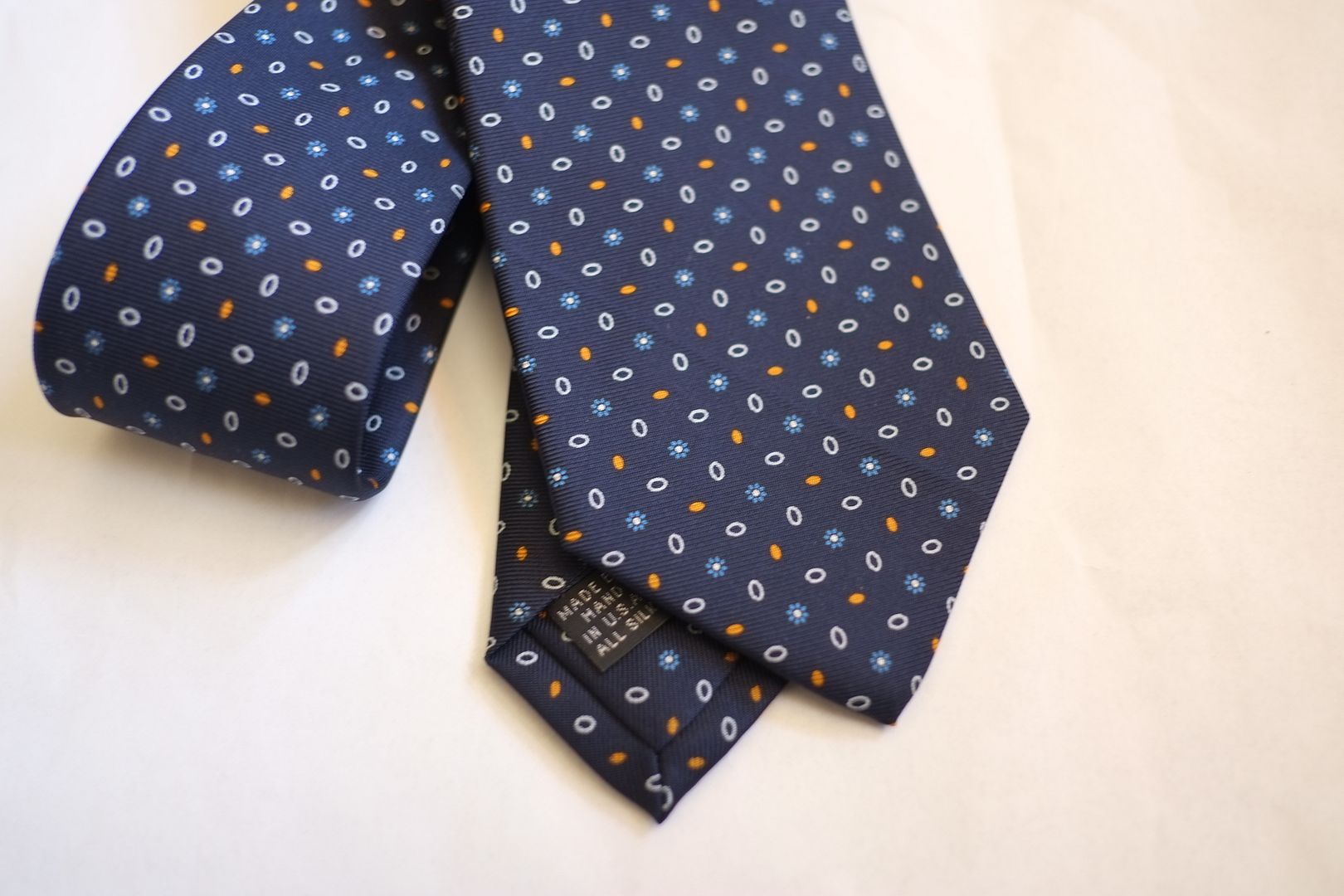 11. Green with blue/yellow medallions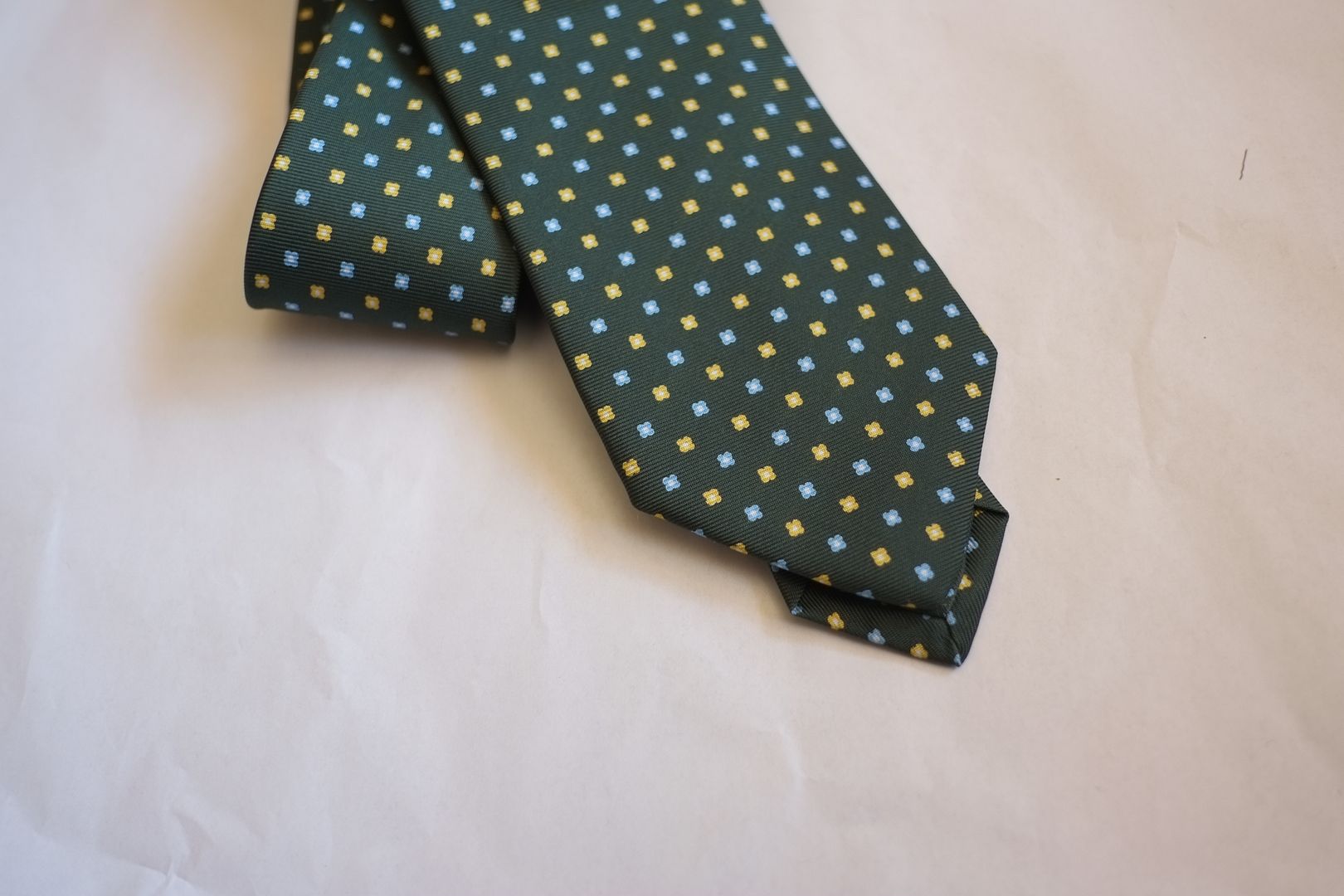 12. Navy with blue medallions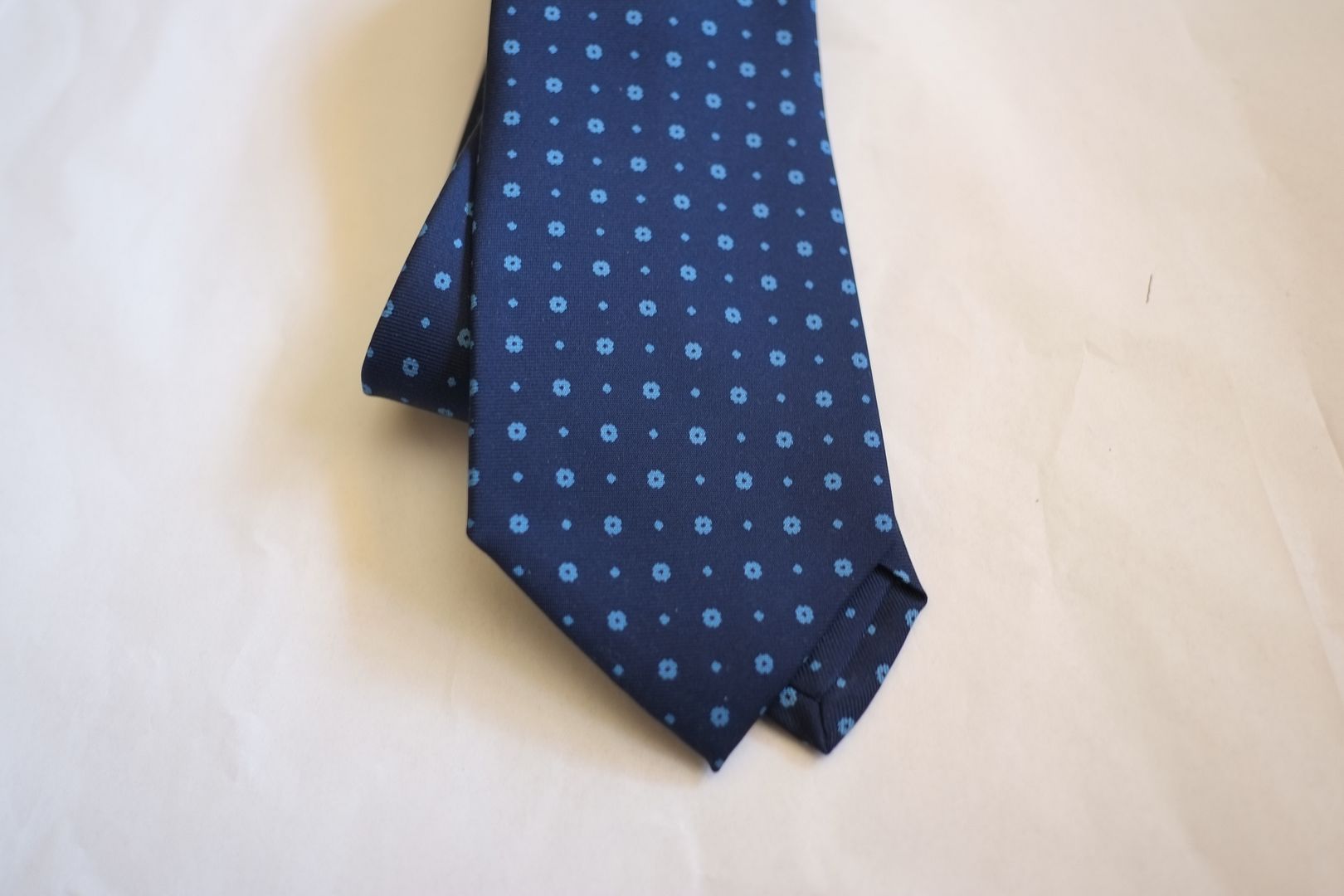 13. 50oz navy silk twill