Zegna suiting fabrics, all $70/yard. Shown with black wool tie for color/pattern purposes. The final closeup pic of each fabric is the most color accurate.
1. Grey/black, not sure what to call these weave, it has white specks throughout like a Donegal, would make a great double breasted or a nice change of pace from a solid grey suit. 66%wool/19%mohair/10%cashmere/5%silk, 340 grams
2. Another magnificent grey suiting, its sort of a nailhead with a windowpane, grey on grey. 85% wool/15% silk, 210 grams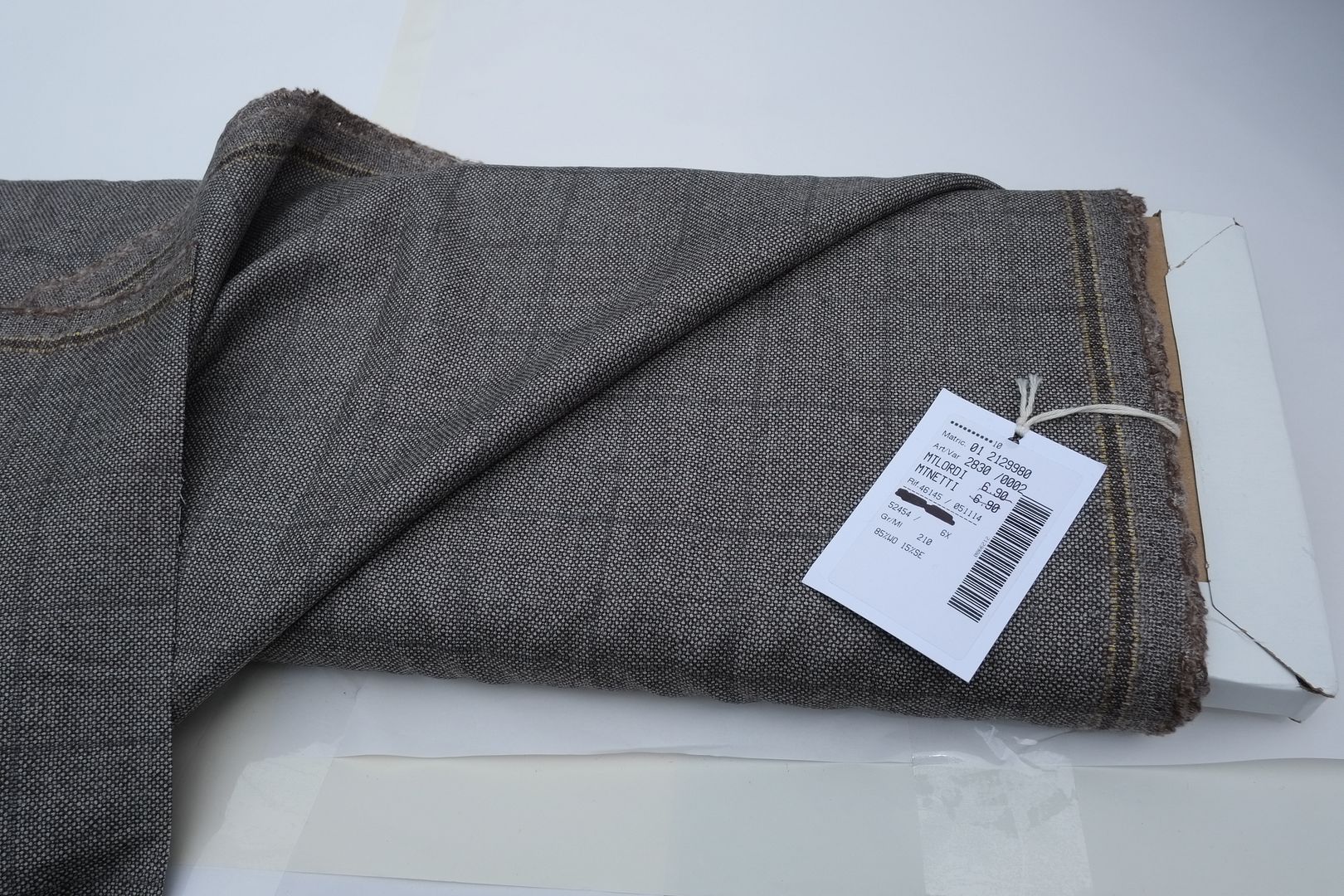 3. Medium dark green herringbone, 93% Yak, 7% silk. Fabric hand is very smooth and soft like cashmere, but its sturdy. One of a kind fabric, not sure who else beside Zegna is using Yak. (SOLD)
4. Donkey grey worsted, 85% wool/15% silk, 210 grams. A really great suiting, not the typical greys and most donkey fabrics are made in winter weights.