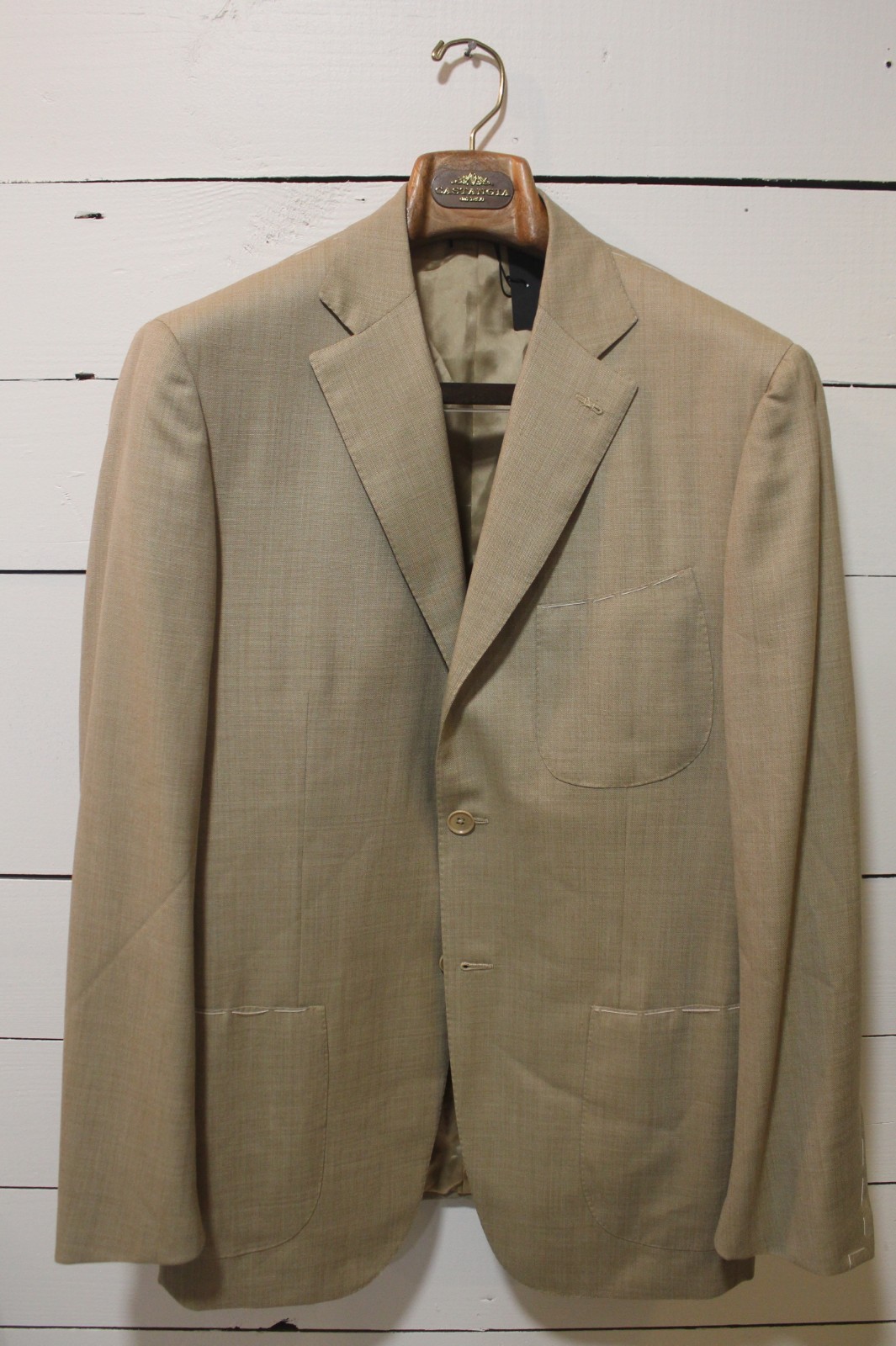 $399.99 shipped!
Maker: NWT Isaia for Giorgios of Palm Beach
Color: Tan
Fabric: 100 percent wool, super 120s
Size: Tagged EU 50. Measures to a U.S. 40 R.
Condition: NWT
Origin: Italy
Notes: Full canvas, lots of handwork, double vent, 3-roll-2 stance. Sleeve buttons are not attached (but are included)
Jacket originally retailed for $2,250.
More pictures on ebay:
https://www.ebay.com/itm/123561794971?ssPageName=STRK:MESELX:IT&_trksid=p3984.m1555.l2649
Measurements:
P2p: 21
Sleeve: Sleeve buttons not attached. Sleeve measures 25"
Shoulder: 18
Length: 30.25