Maker: Brunello Cucinelli
Color: Dark blue. Lighter than navy. Incredible fabric.
Size: Tagged 46. Fits like a US 36 S or an incredibly slim 38.
Condition: NWT. This is a completely new garment; it has not been altered or tailored in any way. Basting stitches are present in a number of places around the jacket.
Origin: Italy
Notes: Double vent. 3-2 button stance. Completely unstructured. Purchase comes with a branded garment bag and a set of horn buttons from Cucinelli.
Measurements:
P2p: 19 3/4
Sleeve: 25
Shoulder: 17 1/2
Length: 28 3/4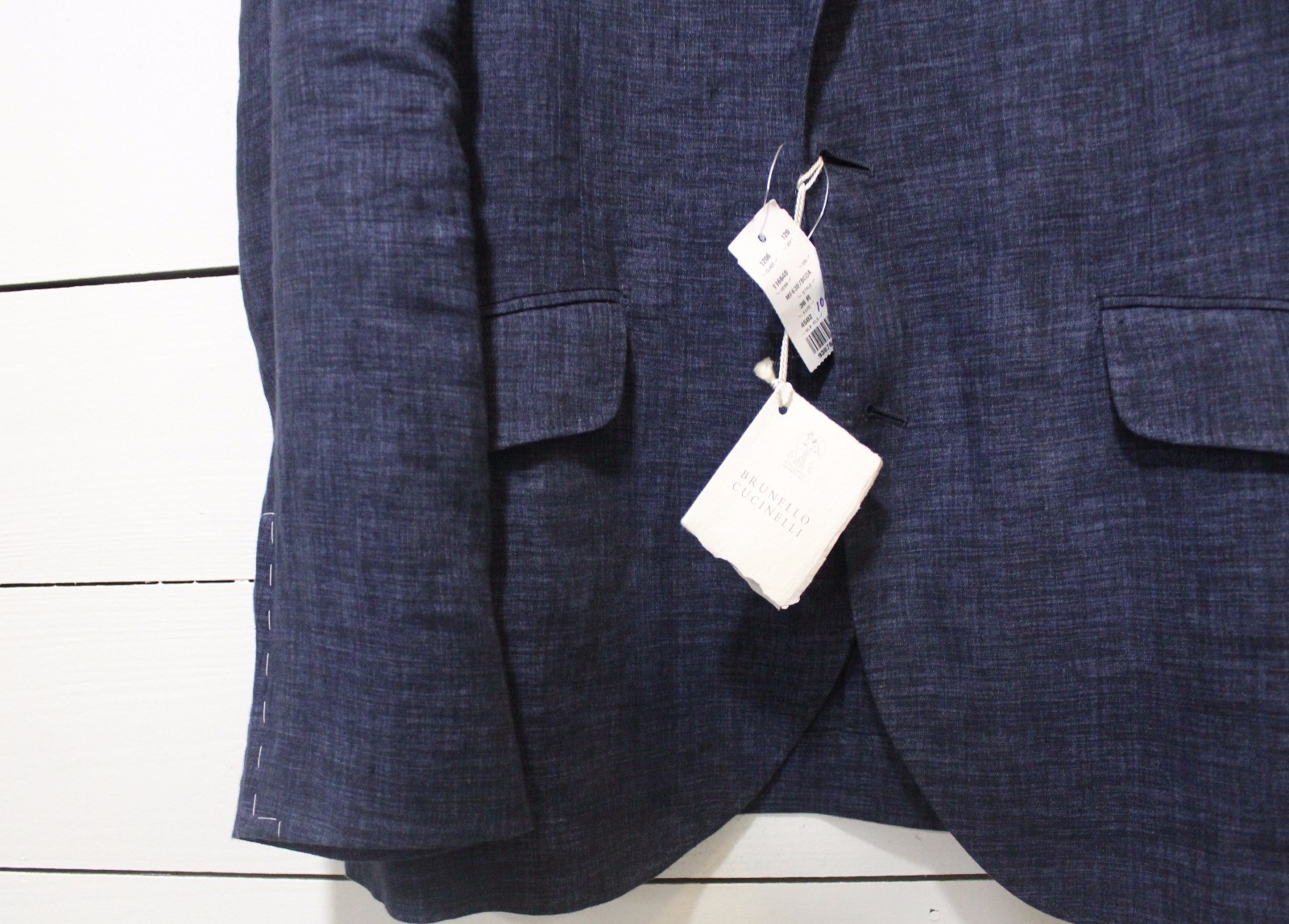 ​