H. Freeman and Sons of Philadelphia, custom-made 3/2 sack Guncheck jacket.
SIZE c. 52, 54. (US sizing!)
NB: I have over 350 other items of classic menswear for sale on Style Forum. To browse my listings please go to the "Top Sellers" list on the left-hand side of the B&S page and click on my username, "Tweedydon"--located right at the top!
​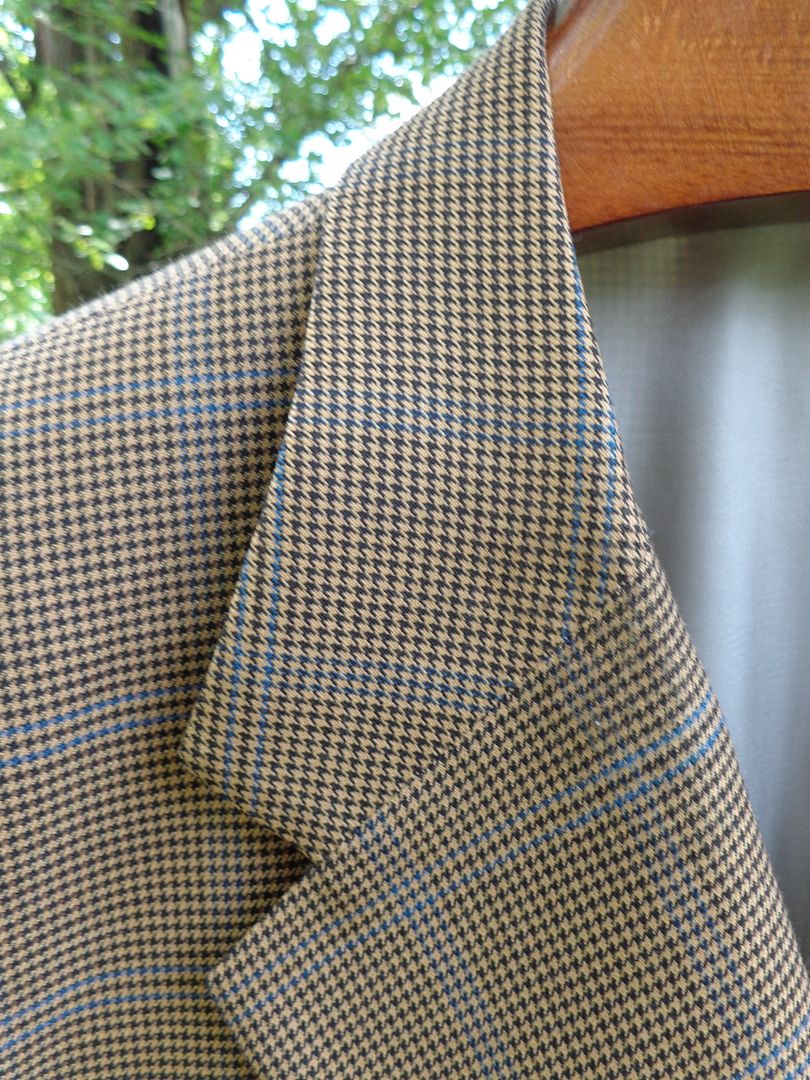 Custom made by H. Freeman and Sons of Philadelphia, (one of the great Ivy clothiers) in April 2003 for Rodney Gerth, formerly the Senior Vice President of Veritas Securities, LLC, this is a wonderful, classic 3/2 sack in a lighter mid-weight wool that's perfect for transitioning between Summer and Fall, and then back into Spring.

Beautifully tailored from a classic guncheck cloth with a Royal blue overchecking this is fully canvassed and fully lined. It has four button cuffs and a single center vent. Made in Philadelphia, this is in absolutely excellent condition.

If this is your hard-to-fine size, I would grab it--another one is not likely to come along for some time! Asking just $35.

Measurements:

Chest: 27 1/4 (YES!)
Sleeve: 23 3/4 (+ 1 3/4)
Shoulder: 21
Length: 31