VINTAGE CASHMERE OVERCOAT!
I have over 200 other items available, including many classic and vintage overcoats and topcoats--to see them please click my username "tweedydon" on the "Most Active Sellers" list on the left of your screen!
As always,
I OFFER FREE SHIPPING ON EVERYTHING IN THE USA;
International shipping is welcome, at reduced cost!
Also as always,
ALL OFFERS ARE VERY WELCOME!
Please PM with interest and offers!
​
Dating from between 1949 to 1961--likely late 1950s--this lovely vintage overcoat is cut from wonderfully thick and luxuriously soft cashmere. The tailoring does full justice to the cloth. Although this is cut as a standard mid-century single-breasted overcoat it is packed with additional details. Most obviously, it has two lower patch pockets on the front, both of which are flapped and surrounded by lapped seams. This also features lapped seams down the sleeves, across the shoulders, and down the center back. It also has a single hook vent and features turn-back cuffs with ornamental buttons.
It is fully lined and half-canvassed. It was, of course, Union made in the USA.
It does need a dry clean to freshen it up; it also has some fraying and snags in the lining at the hem. Because of this this is in Good/Very Good condition only,
and so is a bargain at just $45, or offer, boxed and shipped in the USA.
Measurements:
Chest: 22 1/2
Sleeve: 24 3/4
Shoulder: 19 1/2
Length: 39 1/2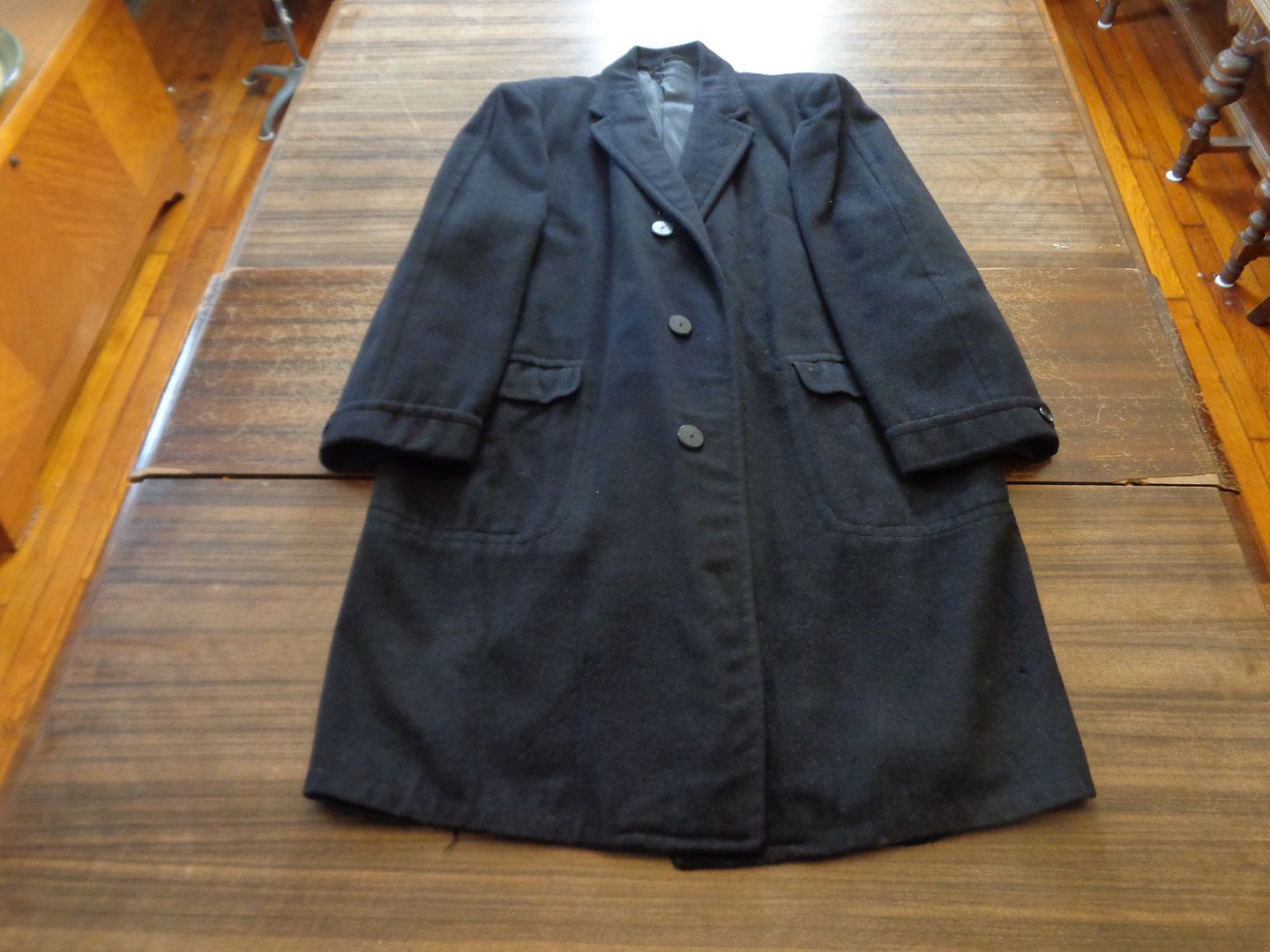 [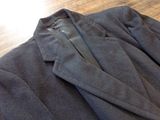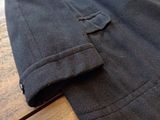 [