Jacket Size

L 42US / 52EU
Color

Blue
Universal Size

M
BEAUTIFUL MADRAS TWO-BUTTON SACK JACKET!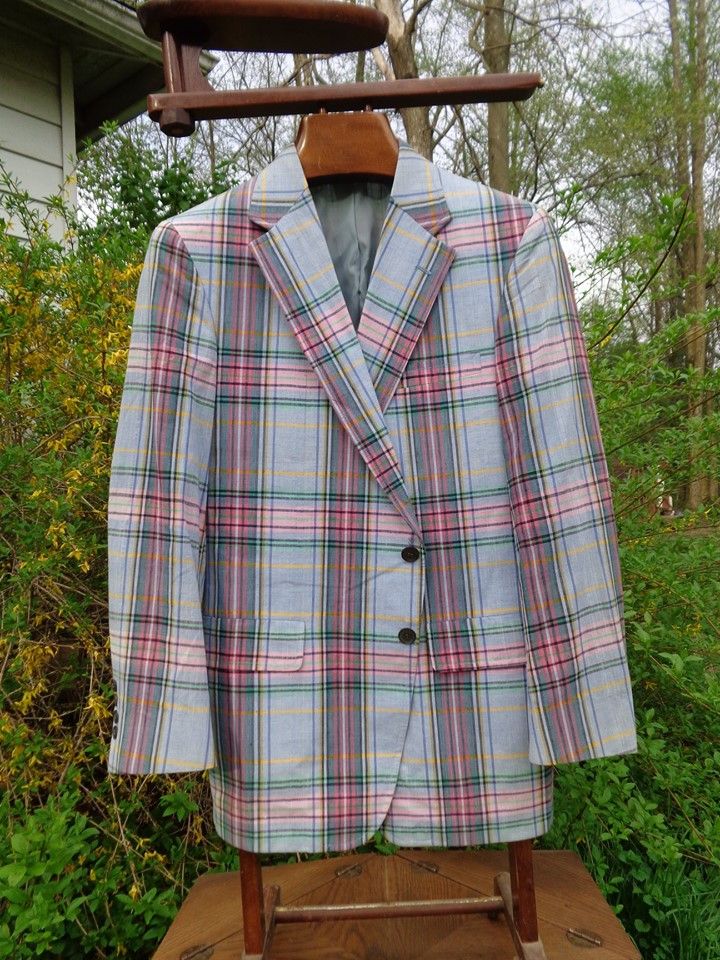 Made by Gant!
Measurements:
Chest: 21
Sleeve: 24 1/2 (+1 3/4)
Shoulder: 18 1/4
Length: 29 3/4
This is beautiful! Union Made in the USA by Gant, this is cut from authentic Indian Madras in a wonderfully summery plaid of pale preppy pink and baby blue, with saffron yellow, black, mint green and sepia rose overchecking.
The jacket is cut as a rare two-button sack; it is half-canvassed and half-lined, and has a single center vent. It has four button cuffs.
It does have a few small smudges on the right shoulder, as shown, but these blend into the pattern. This is thus in Very Good condition, and a bargain at just $29, or offer, boxed, shipped, and insured in the USA.