Jacket Size

XL 44US / 54EU
Color

Blue
Universal Size

L
ALEX CANNON SUMMER JACKET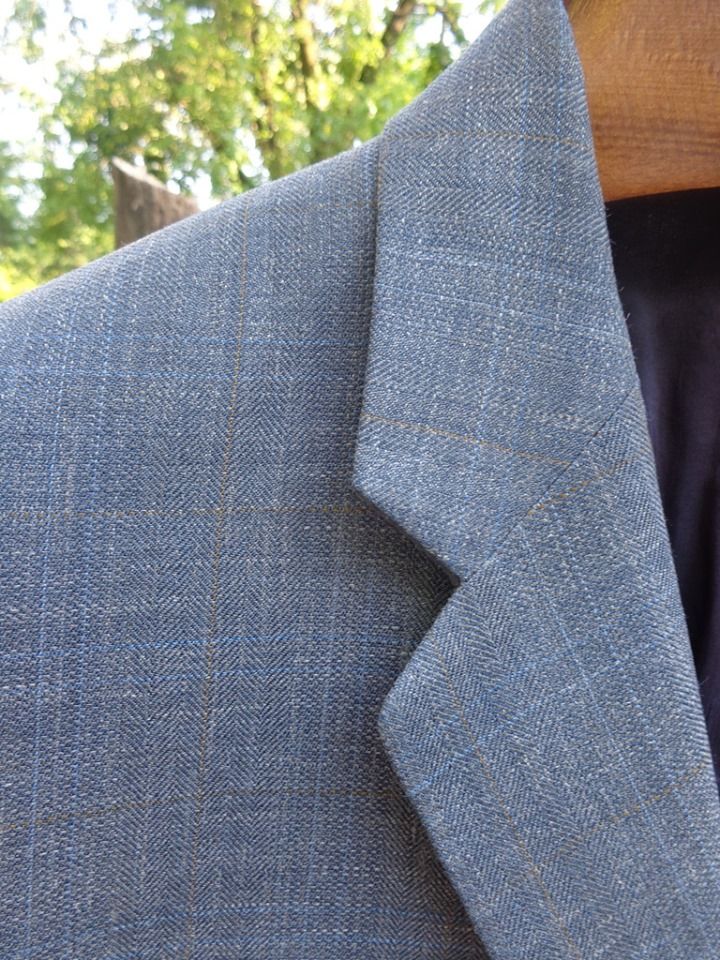 c. 44. Measurements:
Chest: 22 3/4
Sleeve: 24 1/4 (+2)
Shoulder: 20
Length: 31
Made in Canada, this is a lovely lightweight summer jacket. Although there is no fabric content available this is likely a wool-silk blend. The colourway and patterning are lovely--a light slate-blue miniature broken bone herringbone base that looks almost like sharkskin with a very subtle overcheck in baby blue and golden wheat. This is perfect for Spring and Summer!
The jacket is cut as a British-inspired three button jacket with darting. It has a twin center vent--true to its British heritage--and four button cuffs. It features pick stitching in the lining. It is fully lined, and is in absolutely excellent condition.
Asking just $35, or offer, boxed and shipped in the USA.