(For EG japanese denim description please see my other thread).
please remember all EG jeans (not cord or khakis) run 1 inch smaller than tagged waist.
All bnwt
All prices include ship within usa
A)
EG 28/31 straight fit zipper 13oz
T: 10.75in
Knee (12-13 inch below T measurement): 8.5 in
H: 8.5 in
79 dollars NON SELVEGE MINUS 10 -> 69 , 62
NOW 55 shipped
B) SOLD
EG 28/31 tapered fit button fly selvege
79 dollars Sold
BB)
EG 30/32 straight zipper 13oz non selv
T: 12
K: 9
H: 8.75
69, 62
NOW 55 Dollars shipped
C) SOLD
EG 32/31 (waist measures true on these) Black corduroys straight
55 dollars SOLD
D) SOLD
EG 36/32 (true waist) black corduroy straight
55 dollars SOLD
E) SOLD
EG Large hunter/olive? green cotton relaxed khakis (measures 34/32)
55 dollars SOLD
F) SOLD
EG XLarge hunter/olive green cotton relaxed khakis (measures 36/33)
T: 14in
K: 11.5 in
H: 9.5in
55 dollars SOLD /1 LEFT SOLD
G) SOLD
Nice Collective 32/34 dark grey cotton khakis (made in usa, these are really sweet) 220 retail
98 dollars SOLD
H) SOLD
Paul Smith Red Ear slightly distressed washed jeans (trust me the distress is tasteful and subtle). Lot 461. Nice slatish blue color
30/35 (true to size) rainbow selvege 350 retail
T: 12
K: 8.75
H: 8.75
169, 149 , 129
now 115 dollars SOLD
I) SOLD
PRPS distressed grey jeans. Beautiful and very heavy. Like a worker's jeans. 32/34 (waist measures 33) 335 retail
T: 13
K: 10
H: 9.25149, 138, 119, 105 , 99, 89
now 79 dollars !! SOLD
J) SOLD
PRPS distressed grey jeans. Same as above. One in 30/30 and 30/32 (these measure true to waist) dont know why this model is discrepancy. These arent hemmed and bnwt remember. 335 retail
T: 12
K: 9.75
H: 9
149, 138, 119 , 105 , 99 , 89, 79
NOW 71 dollars SHIPPED !! SOLD
K)
Paul Smith Red Ear 100% shetland wool light grey w/ med grey trim on interior part of sleeve, knit sweater. Very beautiful and nice.
Large and medium: 46 and 44 chest respectively. 21 lenght sleeve from pit seam down (there is no shoulder seam so didnt measure from up there but it would be approx 26-27 from a shoulder seam down).
325 retail
119, 108,99, 91 , 85 , 75, 69
NOW 60 dollars SHIPPED (These are a great deal; eating into my cost)
.
some photos of the EGs. basically they all look like this the subtle differences hard to capture on camera (my camera) so i didnt bother to take individual photos. just know they are all brand new, non-bootcut (all are slightly tapered either relaxed, straight, or slim/taper) and non defective. and most dont even look like they were even tried on at all in the store.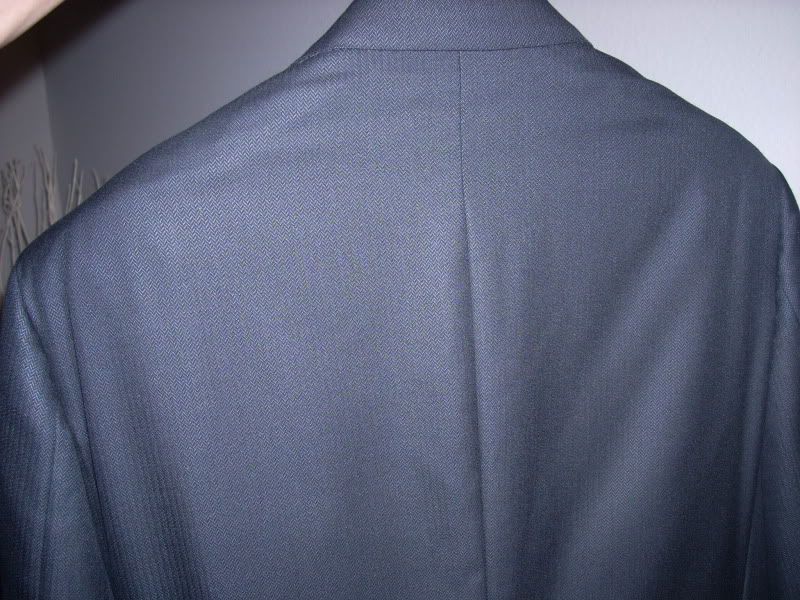 as you can see the streaky version (cheaper) is in the middle and it is not bad at all. actually if you own alot of dark indigo raw denim, the streaky is a nice aesthetic change of pace.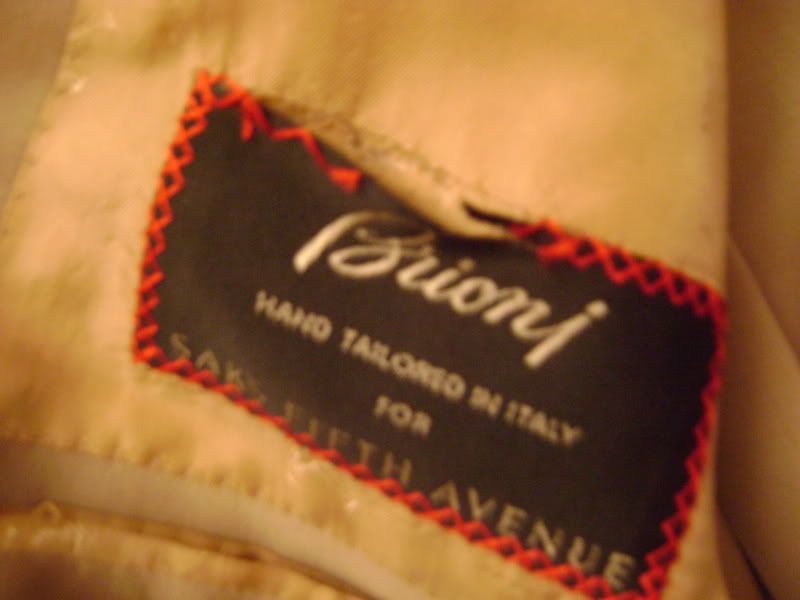 some are selvege and some are non.. i will adjust prices accordingly (please read my later post that i will dock 10 dollars off the original sale price if i happen to find out that is non selvege. sorry i did not catch this. i just went through buying batches at a time and just assumed they were all selvege
photos are not good representative of actual color and richness due to poor camera and flash. it is alot darker and richer in person
camera angle as well makes it wider and shorter looking and bootcut-ish; it is not bootcut, it is straight slightly tapered.