Quote:
Originally Posted by Saucemaster
Digital denim
, fantastic as always.
My outfit today is very similar to an outfit I posted a few months ago--added a sweater, different shoes: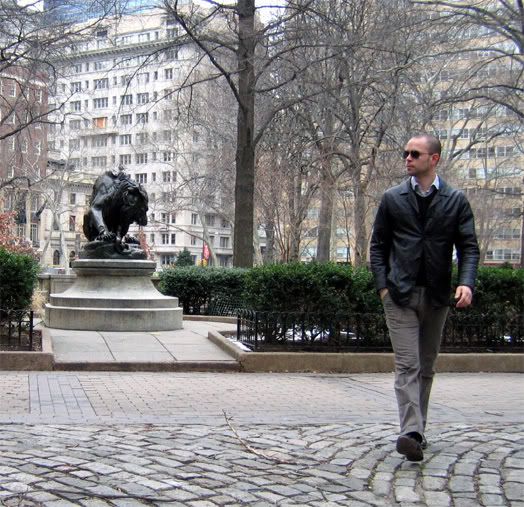 And a closeup of the patterns on the shirt and slacks:
In total:
Leather jacket, eBay
black v-neck H&M sweater
b/w check Zara button-front
random thrifted slacks
black AE brogues
just fucking do it already, become a model and take us all for a ride. your fits are hands down the best!