The offset colored laces are interesting. I bet these get a lot of comments simply b/c they stand out from 99% of the other shoes in the room.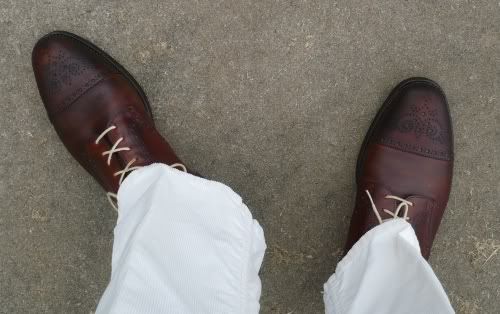 Thoughts on fit of the khakis in the waist/crotch area?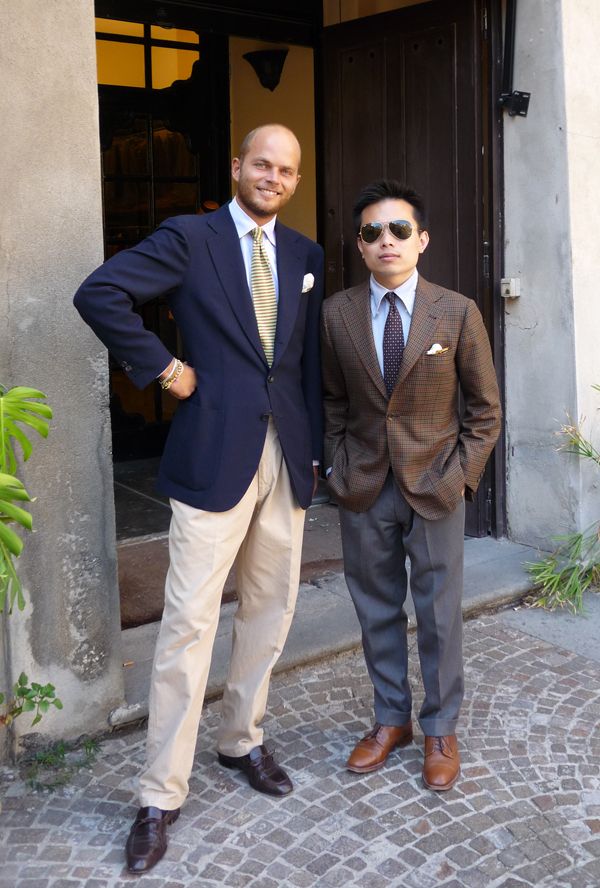 The Flusser books (p.28) says if you have a "muted/low contrast" complexion, or a "ruddy/rosyt"you can have some brighter/warmer hues in the clothing to add some luster Would that apply here? Or is the pocketsquare enough?
I see many small wrinkles over the vamp. Is this preferred vs. 1 or 2 larger creases?