Denim used in Made in USA LVC 1947
Conan OOOOOOO"BRIEN!
Posts: 18,144
Joined: 7/2006
Location: Loretto, KY
Posts: 13,105
Joined: 3/2006
Location: Washington, DC and a few months out of the year in Puglia, Italy
Brand Representative
Posts: 5,060
Joined: 12/2006
Location: San Francisco
Posts: 115
Joined: 4/2005
Quote:
Originally Posted by
ringring
Legler in Italy has gone. Closed well over a year ago. I think a lot of the know-how was bought up by LGM, the Moroccan denim mill - who make splendid rope dyed denim.
Ah, althought I'm sorry to hear it, that makes sense - I was told a couple of weeks ago that the new washed models use Cone, too. And here it is, on the loom...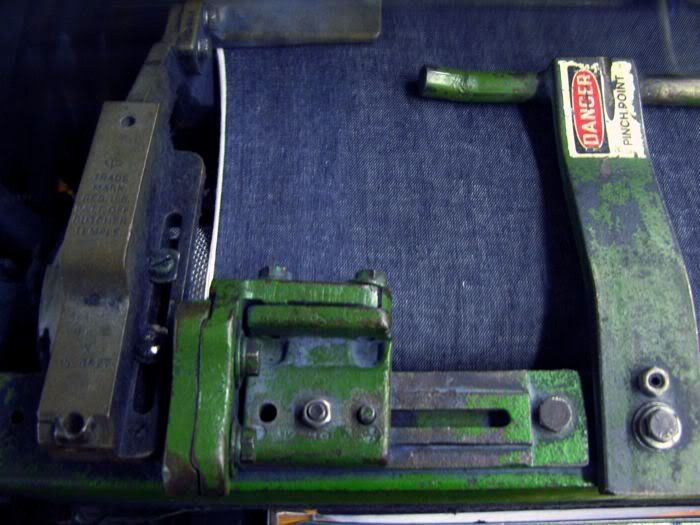 Edit: current LVC Europe line has most washed jeans made in Turkey with the aforementioned Cone fabric, but the some of the pricier versions are US-made and distressed.
Posts: 371
Joined: 6/2006
Pleading Poverty
Posts: 6,424
Joined: 5/2007
Location: Nebraska
Angry Englishman
Posts: 2,254
Joined: 3/2006
Location: Silverlake
Posts: 3,435
Joined: 4/2006
Location: NYC
Conan OOOOOOO"BRIEN!
Posts: 18,144
Joined: 7/2006
Location: Loretto, KY
Posts: 694
Joined: 9/2007
Quote:
Originally Posted by
robbie
LVC has stopped using cone mills, now that white oak has ceased operations correct?
Unless they stopped using them in the last 6 days, incorrect. The looms were rolling as I was there; saw some lovely broken twill selvage they're producing, too. They have closed down the dyeing operation there, just before Christmas with the loss of 150 jobs but seemed confident there were still many outlets for its premium denim in Europe. Of course, we all know the American denim market is in near-meltdown. Jeez, if they close this plant, I'm going to buy a warehouse in North Carolina and a couple of looms myself. There are always rumours about Levi's and Cone regarding the mass market 501, but as long as they continue LVC I imagine they'll continue using Cone.