Quote:
Originally Posted by
Full Canvas
For several days now, I've been watching that auction with growing disbelief.
Notwithstanding the auction text's claim of near new condition, that sweater looks as if our Ovchartkas have been sleeping on it outdoors for a few years. With the sagging and pills apparent on that sweater, the bidding frenzy smacks of insanity. The
price is approaching $700.00
. That is more than I paid for a nearly identical new Sulka Vicuña sweater back around 1988.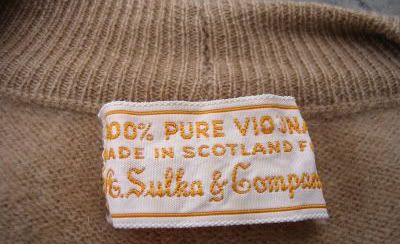 ____
Complete . . . utter . . . total madness, the bidding is now $1,325.00 for a beater Ballantyne Vicuña sweater.
___