So as of late I've been really down on my luck. Went to my local thrift as usual today and actually came out with some stuff for a change. It was a decent day overall. The real downer is the Brioni jacket. It's a recent Traiano model. Side vented and my size. For every suit I found today, the trousers were seperated and hanging in the pants sections. All except the Brioni! I turned the store upside-down looking for them. Bah! I bought it anyway and will continue to search the racks for the next week. I have the ability to shop this particular store everyday since I live so close. Since none of this stuff was here yesterday, I know it's all fresh stock so maybe the trousers just got misplaced and will be put out later tonight? Anyway..... Five pairs of Brioni trousers. All the perfect size in the waist and inseam. They just need to be pressed.
Two Zanella for Neiman Marcus trousers
Brown Zegna Su Misura suit from 2006
The Brioni jacket....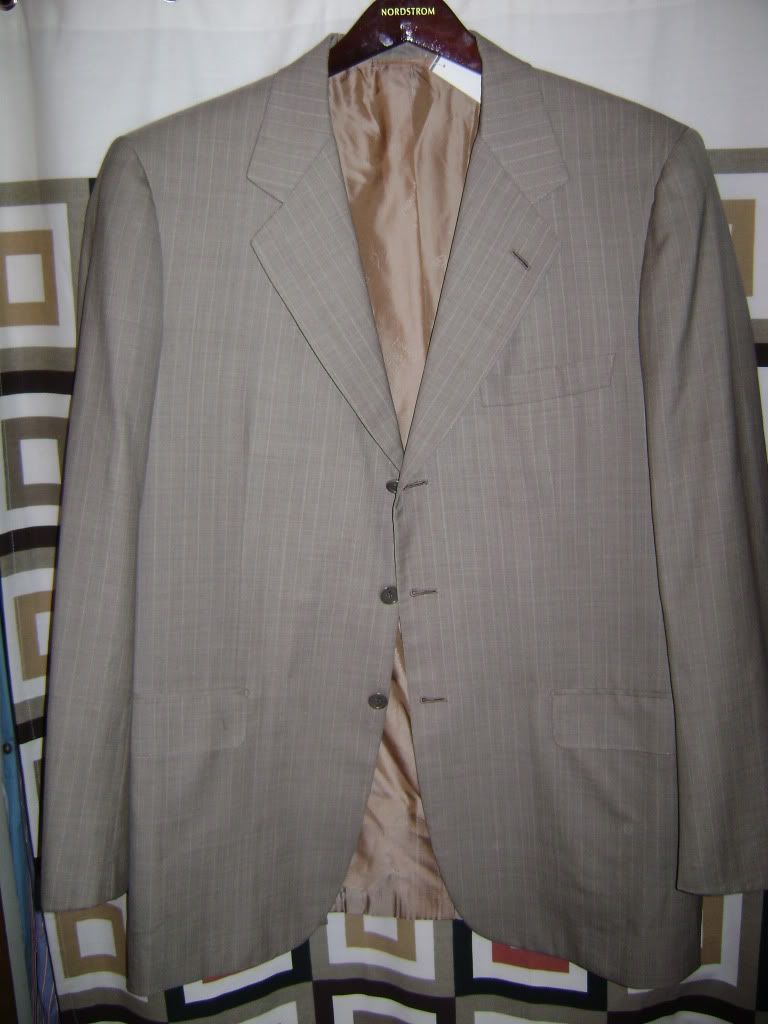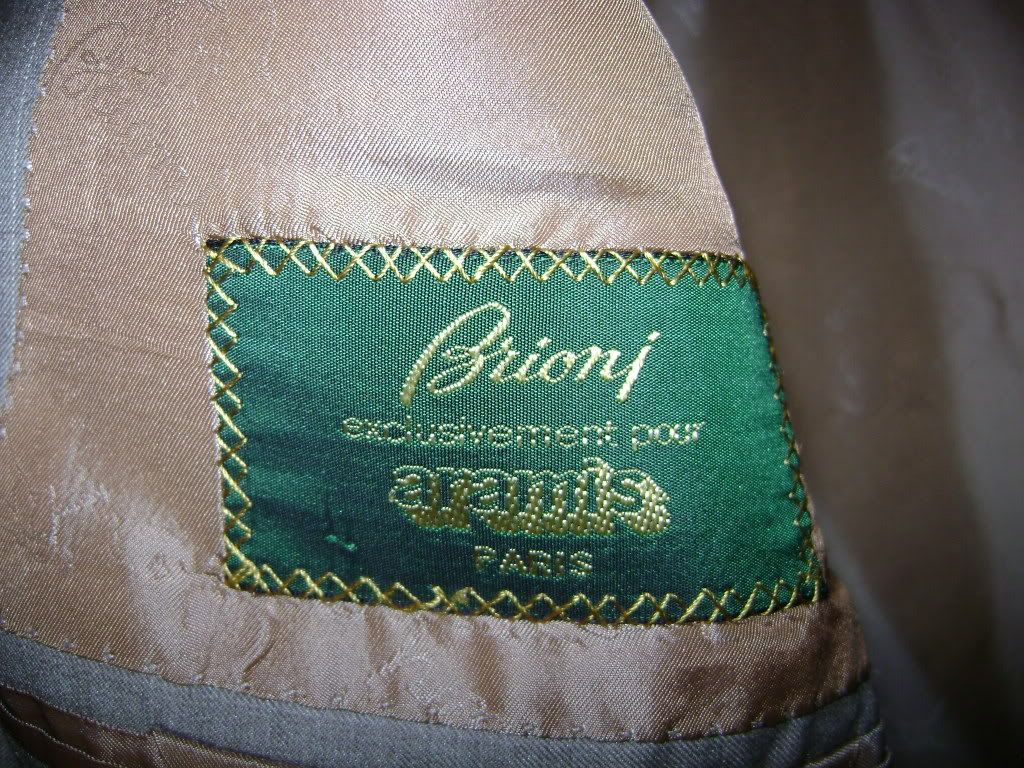 Barbour quilted velvet jacket. Pretty recent, has their website on the tag. Sadly, the PO removed the model/size/fabric content tag, but it fits!
Couple other things not pictured: 3 btn navy Corneliani suit, 3 button Hugo Boss tux, 3 button striped Armani Collezioni suit.