Quote:
Originally Posted by
CesarC
...Went to Marshalls and did pretty well. 
Merino Pantherella 3-packs
(Click to show)
(someone made an announcement about these that prompted my trip)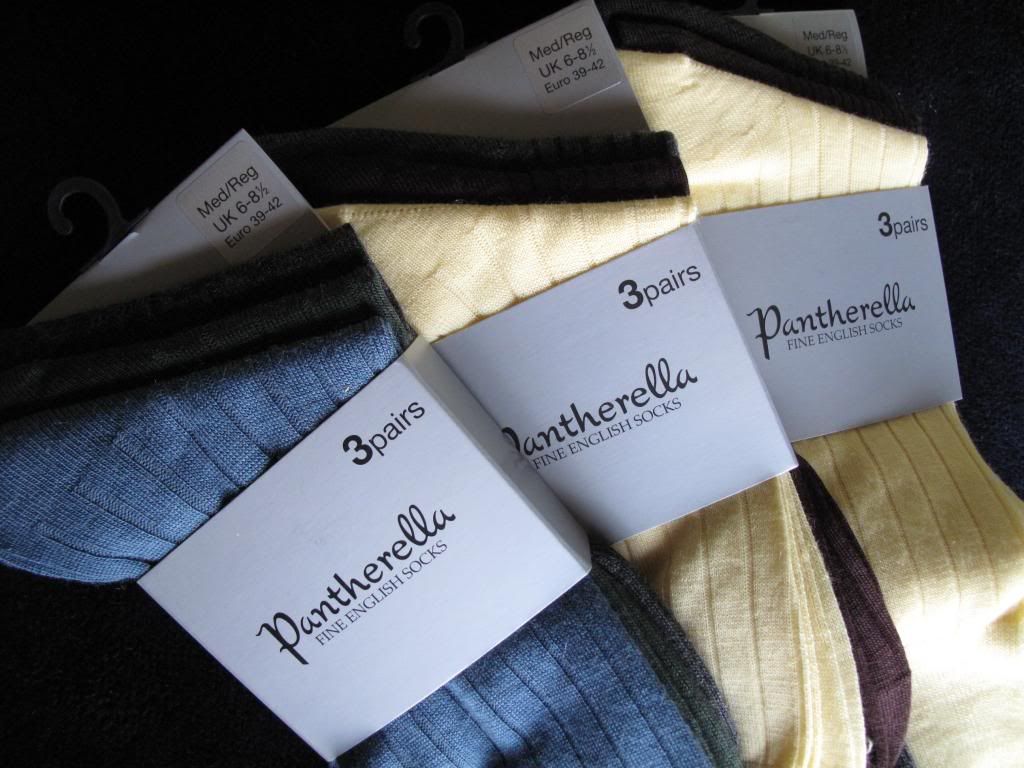 ...
Indeed, I stopped by my usually unproductive Marshall's last week and found similar 3 packs of wool socks retailing at $17.99 in only one set of colors (Red/Gray/Navy) so I only bought one pack. How many pairs of bright red socks do I need? They also had 3 packs of cotton socks but they were too large for me.
Everyone near a Marshall's who wants these socks should make a special trip! Another item checked off.