Quote:
Originally Posted by
tonylumpkin
This weekends shoe haul.
Warning: Spoiler!
(Click to show)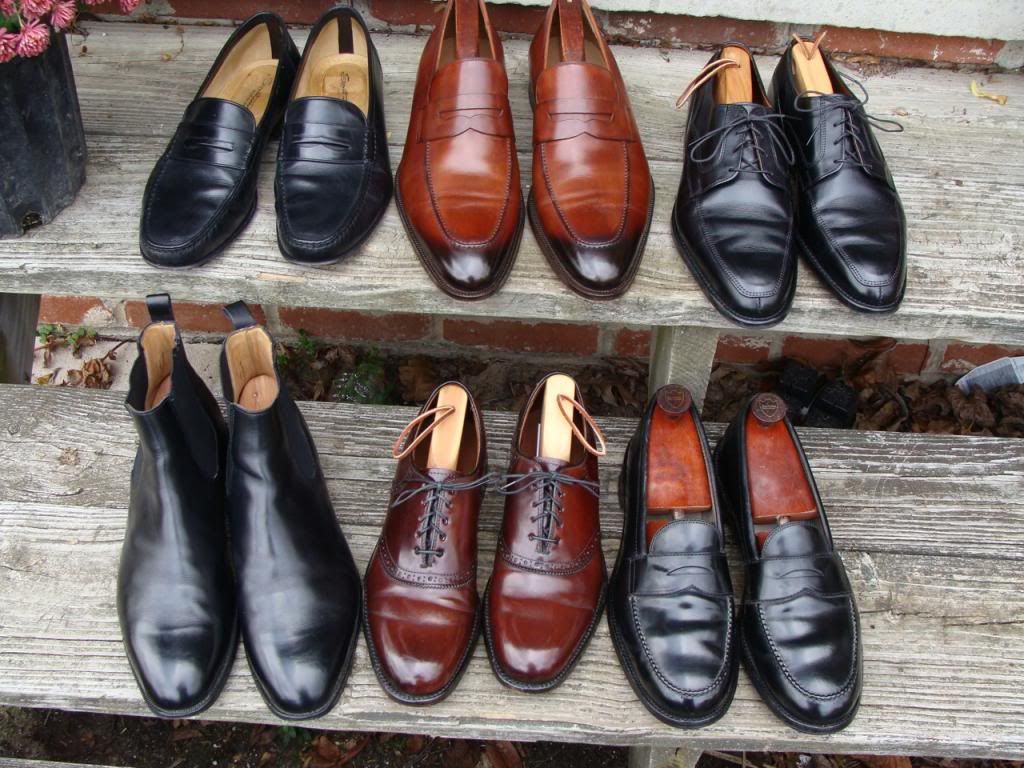 Top L-R: Santoni, Magnanni, AE Montgomery
Bottom L-R: Alfred Sargent for BB Peal&Co, Hanover shell, Alden shell LHS
The Magnannis and the AEs have been worn fewer than a handful of times. The rest are in 8-9/10 condition.
Most of these were at a local thrifts annual big event. I also picked up three Oxxford jackets, including my grail item. Or, what I thought to be my grail item. Turns out an Oxxford navy blue hopsack blazer in 48L is too long for me. So I've now adjusted my grail item to an Oxxford navy blue hopsack blazer in 48R. Also got a near new (may never have been worn) Brooks Brothers trench coat, ties by Battistoni, Hilditch&Keys and Brioni and some BB tweed 3/2 sacks for the guys on TOF.
Wut da hell... where do you thrift?