A few neat finds today and yesterday, though not a whole lot.
Some ties: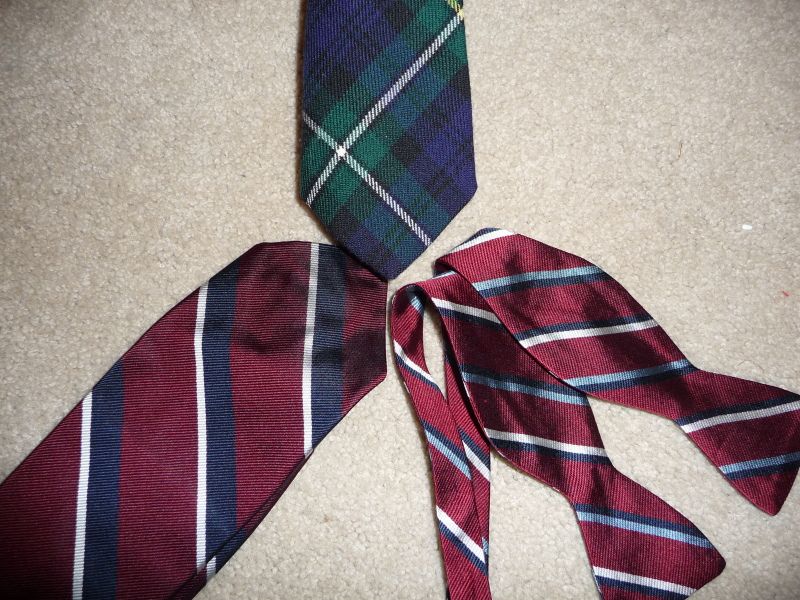 Wool tie is from Pringle, made from a Lochcarron tartan. Burgundy stripe is a Talbott, the bow tie doesn't have a label. And no, the bow and the talbott aren't related- they're from different ends of a 5 hour drive. In fact, until I posted the photo here I didn't even process how similar they were.
Not pictured is a bright green recent Brooks Brothers with watermelon slices and halves embroidered on it. Already given to someone, and I didn't have a chance to snap a picture.
Inclined to keep them all, though I could probably be talked out of any of them.
Details:
Warning: Spoiler!
(Click to show)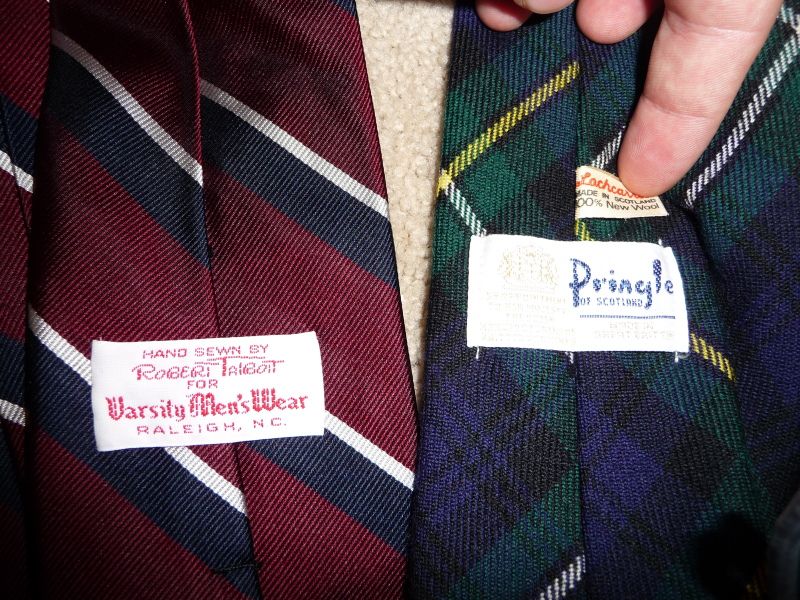 Sorry for the crappy quality on this one, the flash was making the gold unreadable: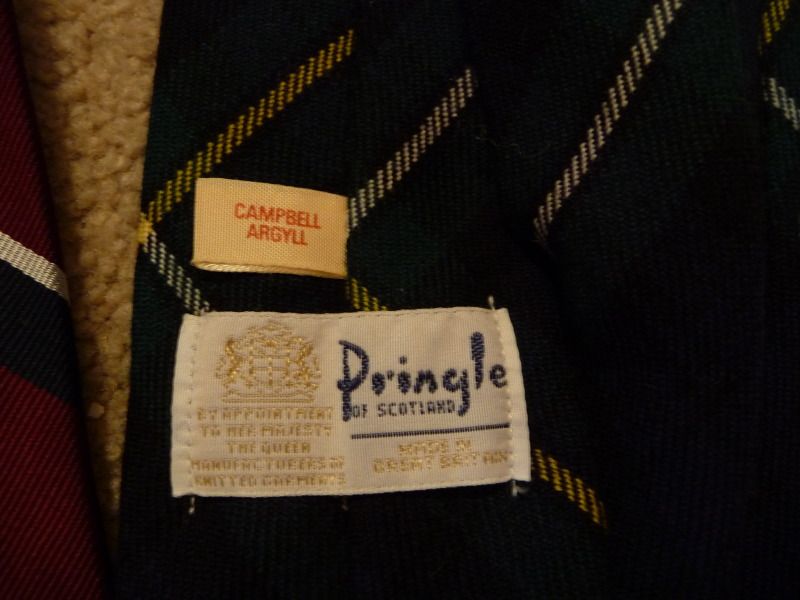 Also, an interesting pair of AE suede loafers, with a crepe sole: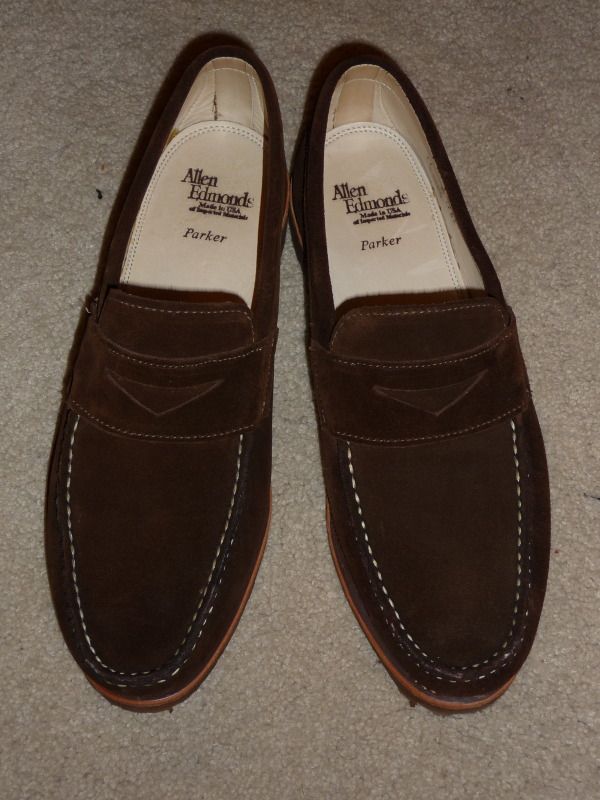 Parkers in 11 M (Yes, M, not D, per the label. Does AE do widths differently in loafers or something?), not worn much at all. Some dirt on the sole, but very little wear is noticeable elsewhere. Fully lined, unstructured. These are available.
Anyway:
Warning: Spoiler!
(Click to show)