Got this very recently from a fellow member but not really feeling the fit at the thighs after much deliberation. I worn them 3x since I got them. Previous seller soaked them twice, Worn on/off for 6 months. Tagged Size: 29, measurements (laid flat) : waist 31 thigh 10 knee 7.5 hem 7 front rise 9 inseam 38 (unhemmed) Pic from seller (hope you dont mind):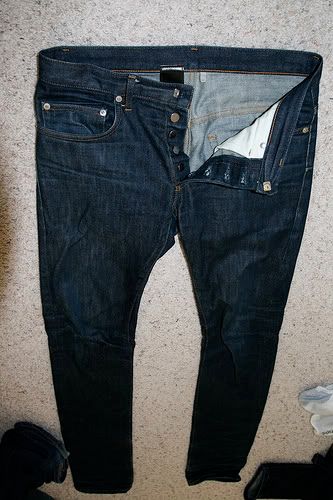 My own fit pic posted in Dior thread in sufu:
For your reference I'm a 31 true waist, 5'9 and 147lbs SALE : Asking
USD 180
by PayPal shipped worldwide TRADE : If you've got a
size 30
MIJ 19cm in similar condition, send me the measurements and pics and I'd be happy to consider a trade. Thanks for looking. PM me for interest!