Quote:
Originally Posted by
mediahound
i dislike white soles and red wings in general but i sorta have the same question about these aldens with red brick sole. they are on the way, should i keep 'em? 
http://www.jcrew.com/mens_category/shoes/AldenForJCrew/PRDOVR~39363/99102911079/ENE~1+2+3+22+4294967294+20~~~0~90~all~mode+matchallany~~~~~alden/39363.jsp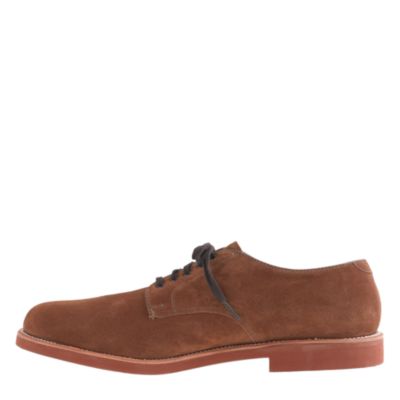 I am all for the dirty buck; a classic with the red brick sole.  However, even with the 25% off, 400+ dollars is much too high for this shoe IMO.  I'm not even sure these are goodyear welted.  Can you have these resoled???  I think there are other  options for essentially the same shoe for much less.  If you are like me, wanting to maximize your shell acquisitions, I would save the $ on offerings like this, by going with alternatives.  I bought these from RL last fall with their 35% sale plus the extra 15% kicker for about $225.  Not sure Alden will make it much better...