I picked up my birthday present from the post office yesterday....Leathersoul's ravello shortwings.
As if people on this forum didnt already know, the Leathersoul crew are amazing. The salesman who helped me Lawrence Oki is a class act. I mentioned that these were my birthday present while ordering them and as if helping me secure a pair of this great make-up wasnt enough to make my birthday Mr. Okai sent me a card wishing me a happy birthday, a small bag of candy and a pair of socks! It was such a wonderful surprise.
Here is a group shot of my Ravello to show the different shades between batches.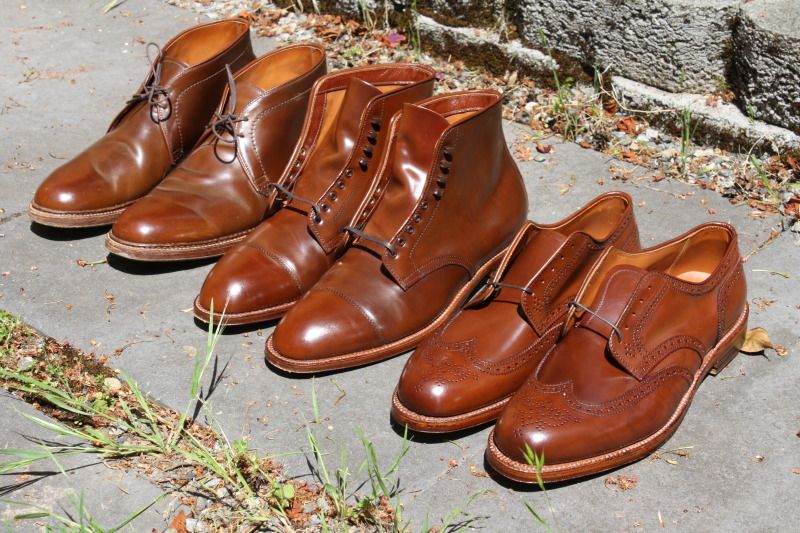 Here's a picture for comparison between ravello and whiskey. (the whiskey shortwings are actually FS in B/S)
I cant wait to break these in!