Quote:
Originally Posted by
Coldsnap
How do I treat scratches like this on a the toe of my boot? I'm guessing it's from a barstool or something. I hit it with a horsehair brush for a bit and it's still visible. I plan on beating these up pretty bad, but would like to treat the scratches as they appear.
Warning: Spoiler!
(Click to show)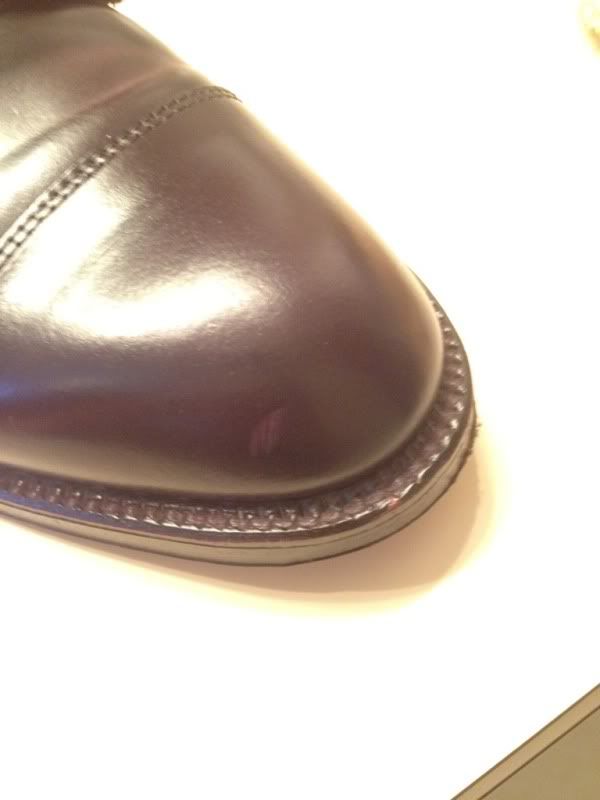 That's nothing. A little alden #8 wax and it'll disappear.
I've worn my #8 chukkas in rain, bars (spilled alcohol/soda/red bull on them), scuffed them on concrete, stepped on each other, danced in them, and more. A little reno and some #8 wax is like magic. Deeper scuffs will change the texture a little but I hear a deer bone helps with that. I wear my shoes and enjoy the character I give them over time, so I don't think I'll ever get a bone.