Quote:
Originally Posted by
zissou
Against all odds, UPS actually delivered my new shell boots in three days. They look a little goofy fresh out of the box, but I bet they'll look better after some breaking in. I stepped into them, and they fit exactly like my LWBs, but minutely snug across the ball of the foot. I'm sure they'll loosen up for a perfect fit.
Bonus: These were advertised as having a single leather sole (and are pictured as such on the J Crew website), which was not my preference. I was happy to see mine show up with a double leather sole!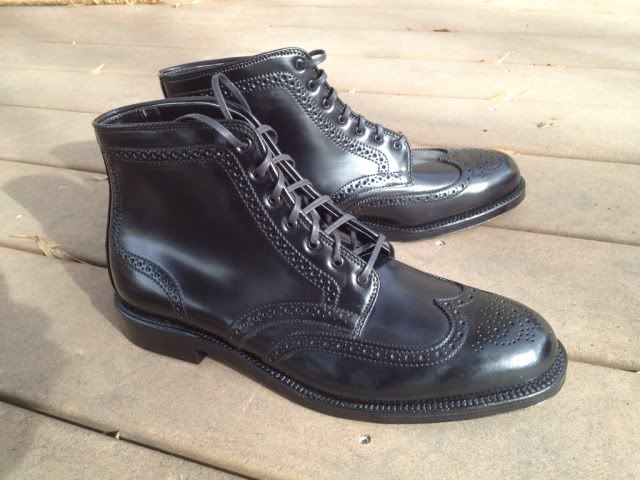 2nd pic makes 'em look much better. glad it turned out well for you