Thanks everyone for your input.
In addition to the scarcity of the dark brown shell Aldens (including cigar), I've noticed that those that do exist all seem to have the contrasting welt and sole (light tan color), adding to the casualness in my opinion.  I prefer a non-contrasting welt and sole.  Barney's has an Alden make-up in dark brown with a non-contrasted welt and sole (see pic below), but they are very limited in size.  
Barney's:
Does anyone else sell this Alden makeup?  
If not, (and don't shoot me for bringing this up here), what about the Suit Supply dark brown shell blucher.  Is that worthwhile whatsoever?
Suit Supply: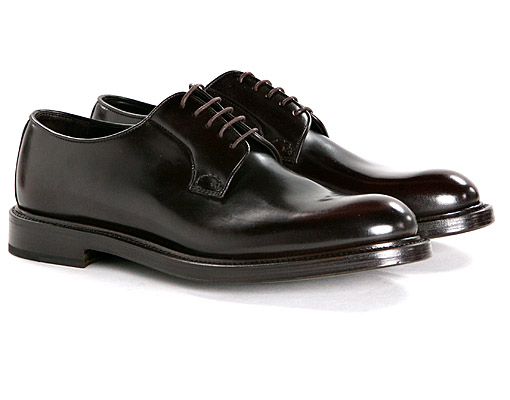 Thanks in advance for your guidance.