Evenings mail: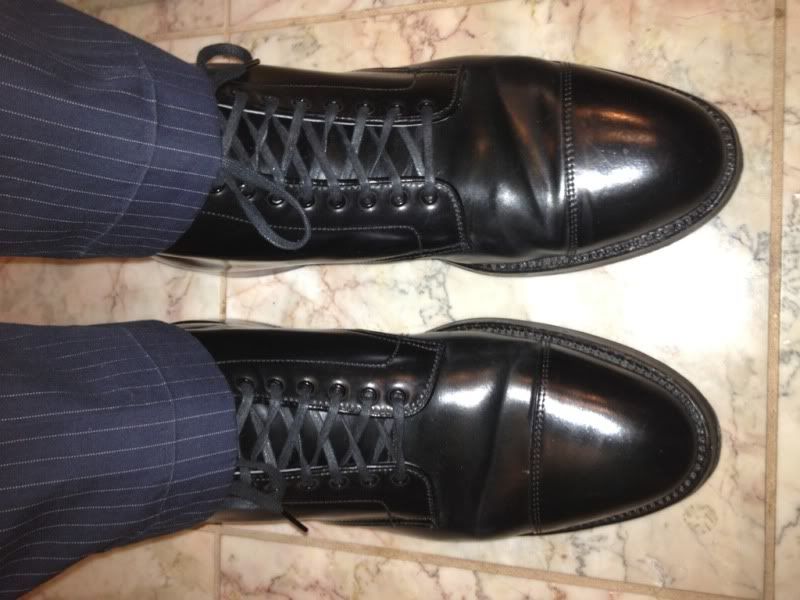 Look familiar? I returned these 2 months ago to TheShoeMart. Kopped off the 'bay for a fraction of the cost. Doesnt look live theyve seen a shoe tree since. A few fun facts about this pair:
Traveled 13,000 miles including cross country 5 times.
Koppoppatamus' fave shoe of all time.
They were still laced up exactly the same way as when I returned them.
Co-workers lovingly refer to this as the SS boot