Here are the fit issues I'm running into. (With mafoofan-style doodles)
I was a little taken aback when I unboxed these. They seemed a little undersized compared to my C&J's in terms of width and height.
Might just keep these and see how they break in. They will feel a lot different once my feet "sink in" to the leather footbed. There should also be some stretching in the uppers.
Any words of encouragement? (Or caution?)
Toebox width:
Here's a picture of my foot vs. the two semi-lasted shoe trees. C&J feels like a better fit
Toebox height: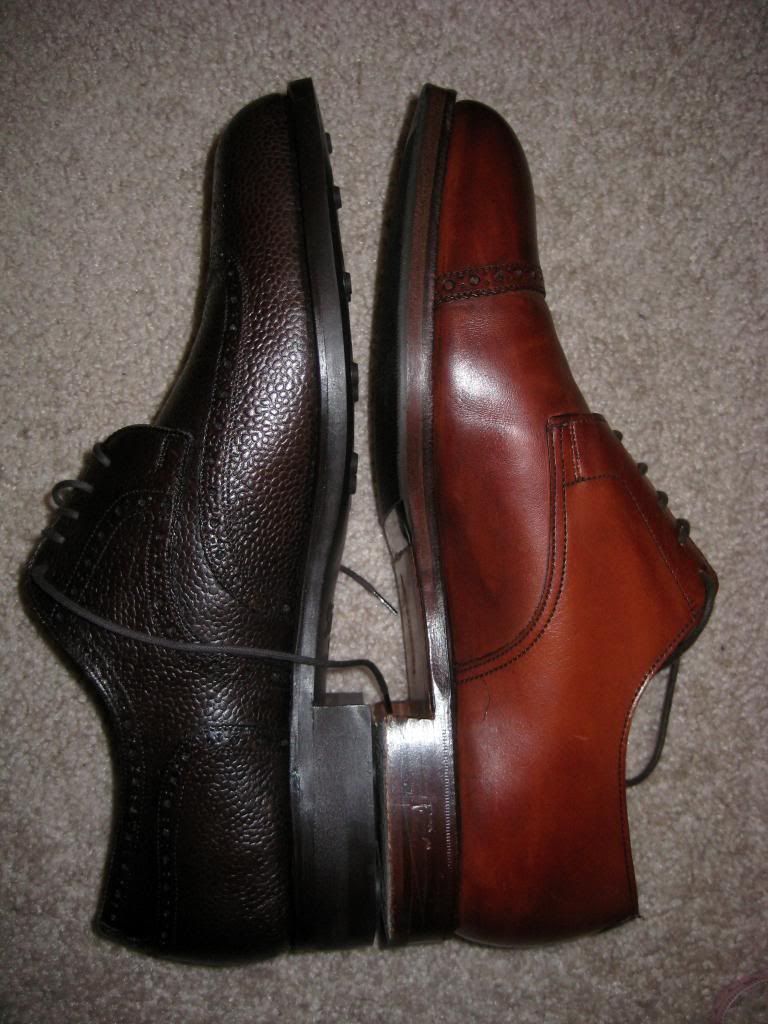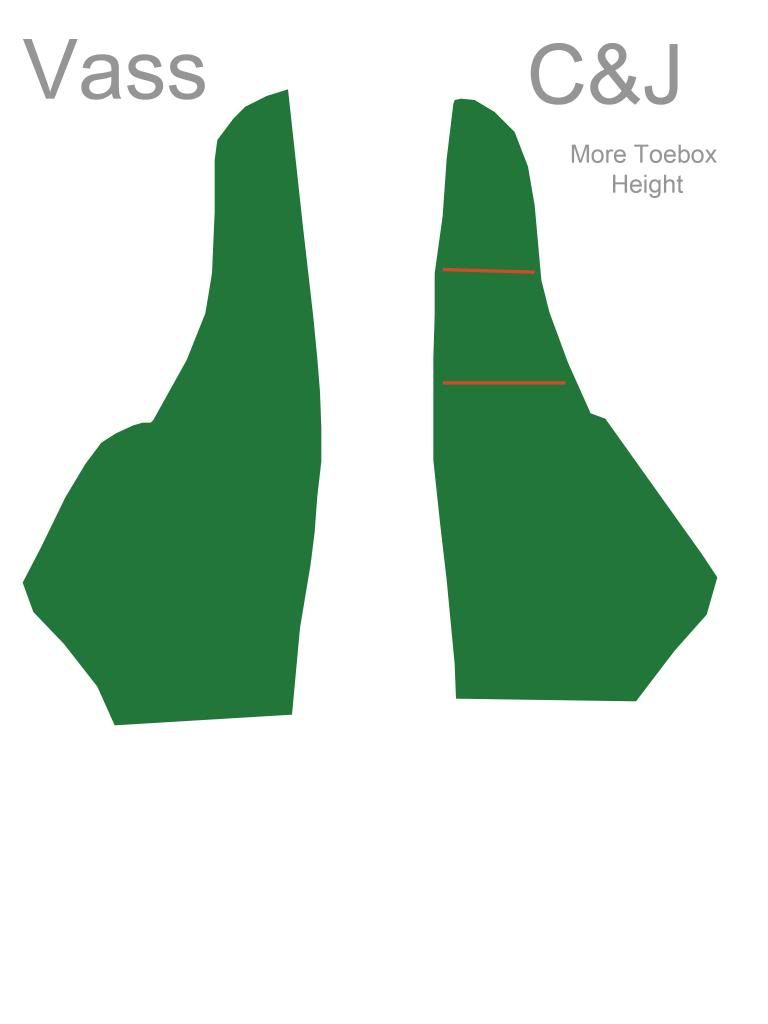 Edited by jrd617 - 4/21/14 at 5:40pm