Never mind what I said about thickness. Apparently, subjective opinion and human memories aren't always correct.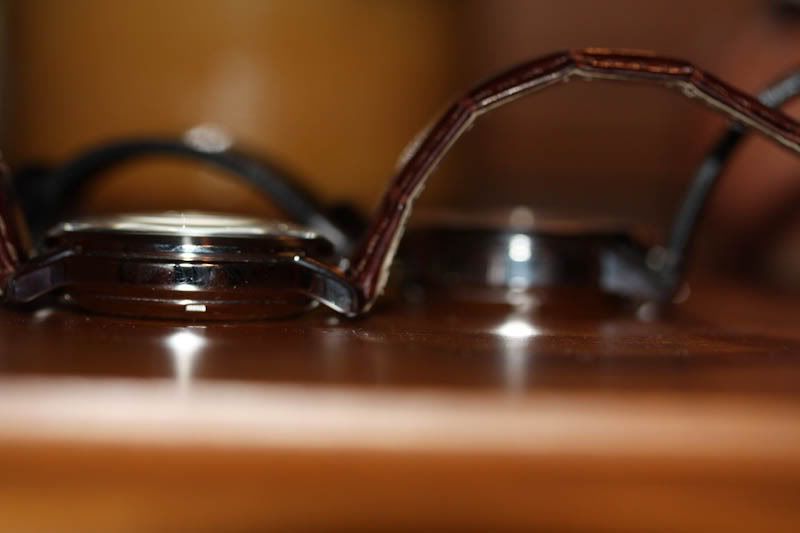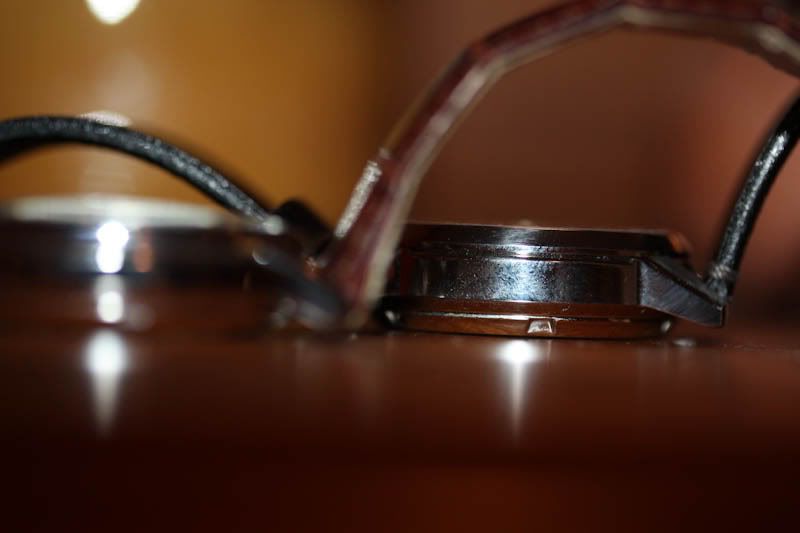 To find the Orient on Amazon.com search for "Orient multi-eyes". Pay a little extra to support longisland.com and you'll get an "authorized dealer" warranty (I think; you better double-check this fact, I don't see any mention about being an Orient AD on the index page right now).
Here's what the Orient looks like on the native bracelet that it ships with.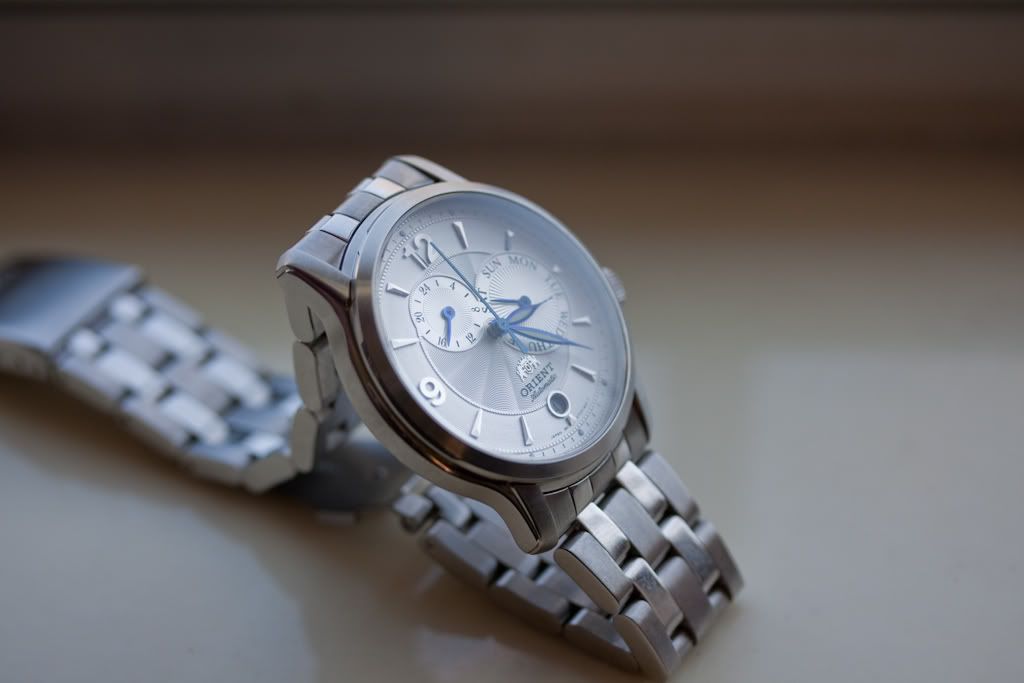 and after my fine tuning: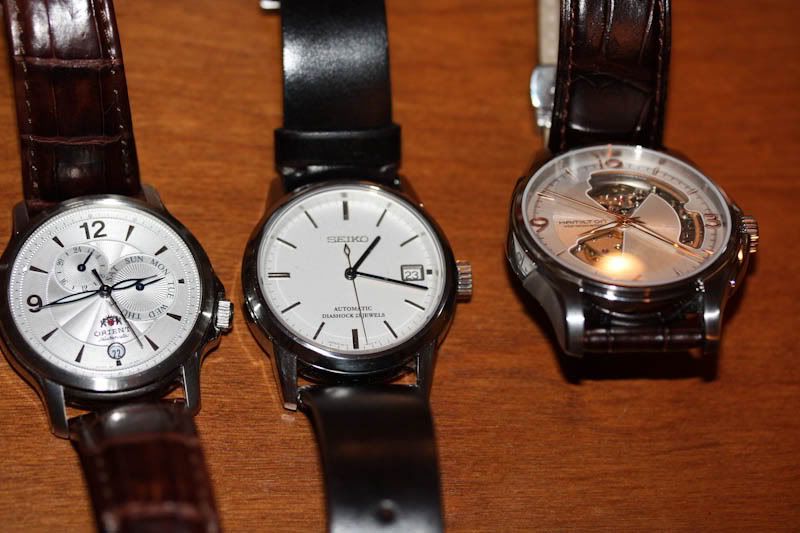 Here is what a "display back" looks like. Sorry I didn't clean it before taking the pics.
For a decent introduction to the Hamilton line, check out Authentic at
http://www.authenticwatches.com/hami...ster-mens.html
http://www.authenticwatches.com/hamilton-watches.html